---
January 15, 2018 6:54 AM
Cybersecurity is no longer just an IT problem; it's a cross-functional priority for the enterprise. As cyberattacks and cyber risk continue to swell, the cybersecurity consciousness among the...
December 22, 2017 12:21 PM
If there's one thing that CIO's have learned in recent years, it is that digital transformation is more than a buzzword. Embracing digital technologies has now become essential to successful business processes. "A...
---
December 12, 2017 2:36 PM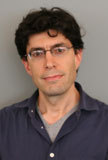 Profile: Jason Sparapani
Whose concern is it whether your customers derive a business benefit from using your product or service? At Signavio, a vendor of business process management software, it's the customer success manager's. You...
---
December 5, 2017 12:38 PM

Profile: Linda Tucci
[caption id="attachment_6882" align="alignleft" width="219"]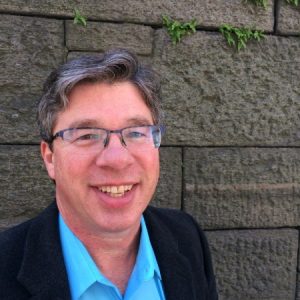 ---
November 30, 2017 10:45 PM
Credential stuffing doesn't often make the news, but it's a $10 billion a year problem, according to Shuman Ghosemajumder, CTO at Shape Security in Mountain View, Calif. The term describes the practice by cybercriminals of taking usernames and passwords they've collected from one breach and using...
---
November 28, 2017 11:46 AM
The comments section at the bottom of news stories, blogs and Instagram posts has become a place for incivility. Without the resources to monitor every single comment written, news organizations
---
November 17, 2017 9:30 AM
MIT Technology Review's annual list of Innovators Under 35 recognizes individuals who are tackling hard problems and making notable advances in the areas of AI, virtual reality, robotics and security. This year's list included...
---
October 16, 2017 10:30 AM
NEW YORK -- Hardly a day goes by without a prediction about how artificial intelligence will radically change our lives -- driving our cars, running errands, sucking up jobs. But what is the state of enterprise AI? In a McKinsey & Co. survey of 3,000 executives conducted earlier this year on...
---
October 13, 2017 12:40 PM
NEW YORK -- One of the biggest differences between machine learning and deep learning is the effort that goes into making the algorithms...
---
September 8, 2017 5:35 PM
The hype around AI has reached decibel levels so high that CIOs may wonder why their organizations haven't pulled off a bonafide AI project. Whit Andrews, analyst and AI agenda manager at Gartner, is of the mind that it's way too early to be panicking over the role AI will play in enterprise IT...
---