---
June 13, 2016 2:32 PM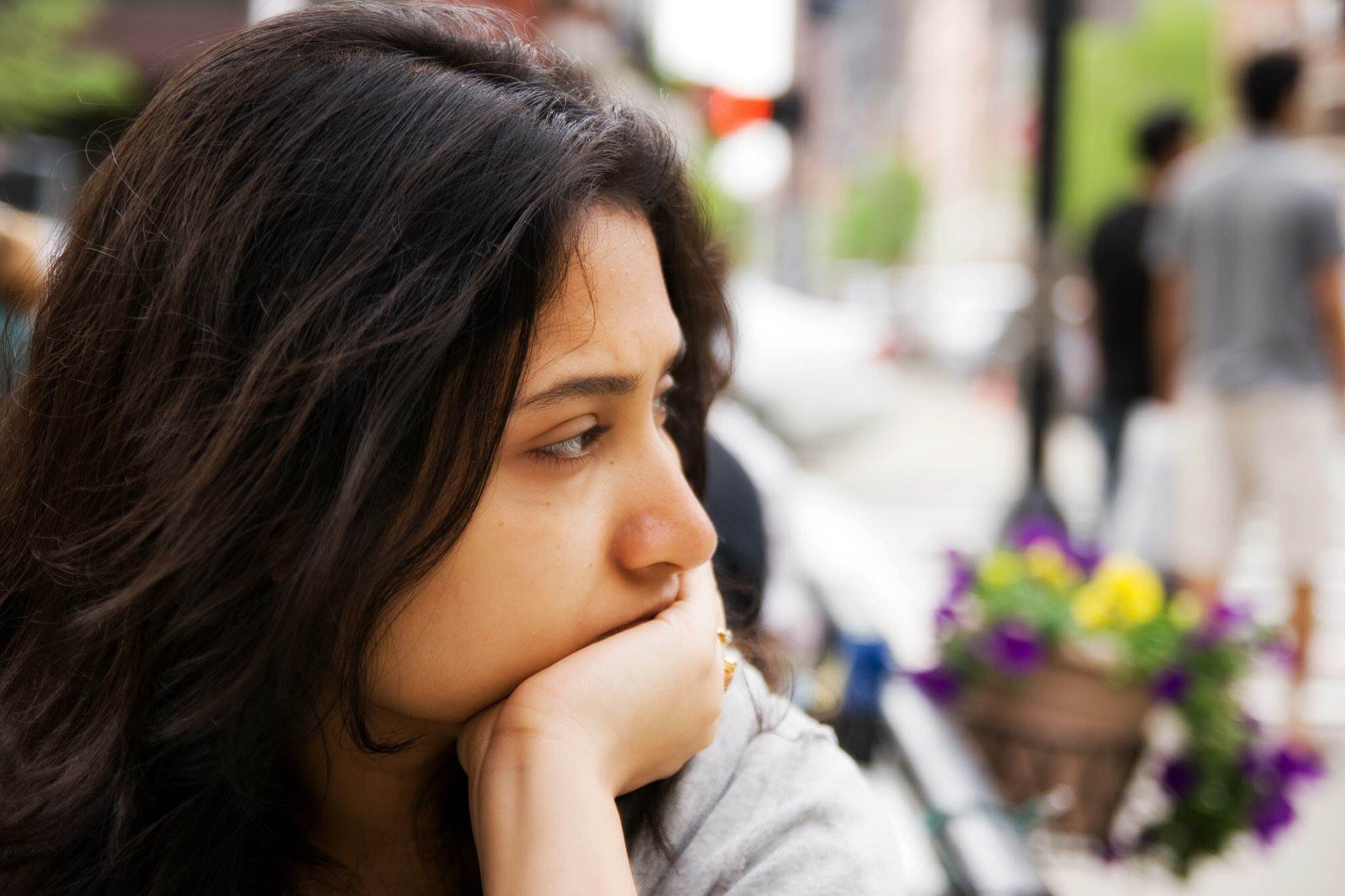 Profile: Mekhala Roy
What are the qualities of a CIO? Gone are the days when the CIO role called for being responsible for mostly IT systems. Top-performing CIOs in the digital era are innovation-focused, devote more time to external customers, interact with their executive committees, and have their systems available for both internal and external use, according to a recent MIT CISR report.
"Five years ago, CIOs were generally perceived as being operation-oriented … but in the last couple of years the perception has become much more strategic," Craig Stephenson, managing director of North America CIO practice at Korn Ferry, said.
Stephenson was speaking at a panel discussion on "The Perfect CIO: Empowering Business Partners and Serving Customers," at the recent MIT CIO Symposium in Cambridge, Mass.
One indication of the shift to a more strategic business role is the rise in the number of CIOs reporting to the company's top business executive. CIOs are now reporting to CEOs 56% of the time at Fortune 500 companies, a 12% increase over the past five years, Stephenson said.
Indeed, Stephenson said that most CIOs not only work more closely with their CEOs, but also are well positioned to become future CEOs because of their strategic involvement across the enterprise, from marketing to product development to partner relationships.
One thing that hasn't changed in recent years: the longstanding reluctance of many CIOs to report to CFOs. Stephenson said that it takes a lot of work these days to convince a prospective CIO to report to the CFO. CIOs much prefer reporting to CEOs, a relationship that gives them access to the board and allows them to operate as a peer to others in the C-suite, he said.
Qualities of a CIO
So, what is the "perfect CIO" in Stephenson's view?
"CEOs are looking for components of a CIO's portfolio … that lead to exponential growth," he said. "It might be around how you deal with change, it might be how you enable others, it might be how you bring people together."
Here are some of the other qualities of a CIO outlined by Stephenson:
A perfect CIO, as discussed above, should be able to combine both operational and strategic activities. According to a MIT CISR survey, 50% of CIOs — in addition to overseeing IT operations — are primarily responsible for innovation and managing digital threats. CIOs should have experience reporting to the board on a quarterly basis.
A perfect CIO is able to attract and retain top-notch talent.
"The key risk for the CIO every single day is people," Stephenson said. "There is a tremendous drain on talent in the marketplace." CIOs should make sure their team members stay focused and are engaged. Stephenson recommended CIOs spend 10% -15% of their time on ensuring that their teams are being mentored and monitored appropriately.
Perfect CIOs should understand their company's business priorities and objectives to ensure that they can leverage technology plans and strategies to achieve those goals.
A perfect CIO should be dynamic, charismatic, agile and willing to step outside his/her comfort zone.
A perfect CIO should be able to communicate effectively. That means CIOs need to be comfortable interacting with their companies' business partners and stakeholders — both within and outside the company — and with a high level of confidence.
"I think the CIOs that can actually facilitate consensus, common purpose and mission, are the ones that are actually really set to achieve great things," Stephenson said.
June 7, 2016 4:33 PM

Profile: Sue Troy
Blockchain
,
consumers
,
iot
,
Microsoft
Microsoft has been working closely with its large enterprise customers to help them map out blockchain strategies. But, as you might expect, the company is not ignoring blockchain in the consumer space.
As an example of how Microsoft is interested in watching blockchain tech for consumers, Yorke Rhodes, global business strategist at Microsoft, pointed to a company called Slock.it, which sells technology to control physical objects, such as locks, linked to smart contracts that run on the Ethereum blockchain.
"The idea is that you can use blockchain to provide secure ways to share stuff that doesn't necessarily involve an Uber or an Airbnb or a sharing economy company," Rhodes said. "Slockit also has a consumer IoT hub. … It's basically a little computer that sits on the blockchain that's also an IoT hub to connect other IoT devices in homes." According to the Slock.it website, the technology gives "connected objects an identity, the ability to receive payments and the ability to enter complex agreements."
As another example of a consumer-focused and IoT-enabled blockchain use case, Rhodes pointed to the idea of charging electric vehicles at places other than today's dedicated charging stations. One of the gating factors in the sale of electric vehicles relates to the infrastructure around charging the vehicles: Long trips away from an owner's home base are highly dependent on the location of existing charging stations.
Rhodes explained: "There's electricity everywhere. The question is, How do you charge for it? If you can figure out a way so you can securely identify a consumer that's going to charge from a distributed electrical outlet that might be on the side of someone's building or someone's house or garage or gas station or whatever and be able to distribute the fees associated with that appropriately, and do it securely and make it all seamless to the consumer, you've started to create a much more significant charging infrastructure for electric vehicles."
Rhodes suggested that Microsoft may choose to embed blockchain tech into the operating system. "We could say, 'Hey, we have a great operating system adopted by tens and tens of millions of people. What if there is technology that we could build into the operating system and/or in the browser that would help Joe Consumer be on the blockchain by default?' He cautioned, however, that he doesn't know whether that will come to pass.
---
June 7, 2016 5:54 AM
Career Development
,
Millennials
Karen Kocher keeps an eye on Millennials. And at her employer, healthcare insurance company Cigna, there are a lot of them, comprising 50% of the population. Because many in this youngest generation of the workforce don't currently make enough money to afford things like a home, a car, a nice vacation or two a year, the chief learning officer said, they'll look to other sources of income.
The universe of freelance jobs dubbed the gig economy is allowing many to make extra cash and often pursue their passions: a marketing associate, for example, teaching writing on Tutor.com — or a graphic designer selling pottery on artisan forum Etsy.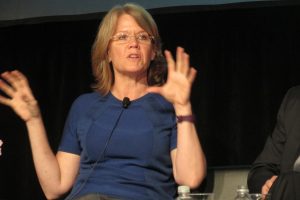 According to a February study by the Society for Human Resource Management, 25% of people from the Millennial generation supplemented their income with a freelance job; only 6% of baby boomers did.
And for other companies with lots of Millennials, that could be a problem.
"How long will they be part of the workforce if they ultimately want to pursue this passion that currently is more of a side job but ultimately may be their full-time job?" Kocher said the recent MIT Sloan CIO Symposium in Cambridge, Mass. She spoke on a panel discussing skills needed for the digital age.
Generation Hexed?
But is it finances or something else driving Millennials — now the largest living generation, according to Pew Research Center — to abandon their employers for the gig economy? Moderator George Westerman, a research scientist at the MIT Initiative on the Digital Economy, asked panelists whether they thought there was any truth to some of the stereotypical labels. (Westerman didn't provide them, but for context, opportunistic, lazy and entitled are a few.)
Steve Phillips, CIO at business technology distributor Avnet Inc., said there might be a few cases in which the stereotypes — "they're a little picky and choosy, et cetera" — are merited. But for the most part, the interns and recent grads he's talked to are "just as hard-working as any generation."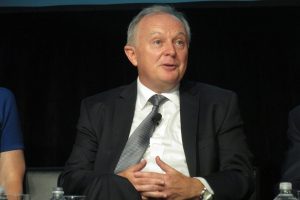 Phoenix-based Avnet seeks out potential young hires through partnerships with nearby Arizona State University and other schools.
Gerald Chertavian said his Boston nonprofit, Year Up, sees a different type of young people: "Millennial-age students without Millennial attitudes."
Year Up trains low-income youths and helps find them internships and jobs.
"They know what poverty looks like and feels like," Chertavian said. And when they do land jobs, they're grateful. "Our folks have been through challenges — and the fact is, they're hungrier, harder and grittier, and employers want that today."
Kids today
But perhaps some of the attributes assigned to more-privileged people from the Millennial generation aren't so bad, Chertavian said. Working with them could be "a chance for us to be learning as opposed to saying, 'You should be adapting to the way in which we grew up.'"
Kocher said the anti-Millennial rhetoric is just the latest version of age-old "these kids today" rants.
"I remember being younger, my grandmother would say to my mother the exact same thing that everybody is now saying about Millennials," she said. "I think it may just be the youngest generation in the workforce, whoever that may be, gets tagged with a lot of these attributes that are just so different from what we're accustomed to."
---
May 31, 2016 7:55 PM
Careers
,
robot
Tom Davenport doesn't make a ringing endorsement for robots in the workplace.
The renowned analytics and knowledge management scholar used a trio of unflattering adjectives to describe the machines: snobbish, egotistical, hegemonic.
But you'd better get used to them, because you soon may be sharing a cube with one.
"Increasingly, I think we need to think about computers as co-workers if we're going to be successful in our careers," Davenport said at the recent 2016 MIT Sloan CIO Symposium. He spoke on a panel about the skills people need to thrive in a digital future.
Human-robot relations
Working with robots won't be easy for everyone. Robots are smart, Davenport said, and they get smarter faster than you do. They'll snub you if you don't know your work cold, because "they only want to work with experts."
And they insist that you work with them if you want to do your own work well. So people should be keenly aware of what they're good at and not good at – as you would around co-workers, Davenport said. If the robot is falling short, step in and do the job right. Or if you are, say, a hedge fund manager, you might want to be the boss.
"All the trades in the hedge funds are typically done by a computer, but somebody's looking at the entire portfolio," Davenport said. He followed with a quip: "I think that's worked out fairly well for hedge fund managers."
They also keep doing things only human beings did before. They're already doing business process outsourcing work and are now going after jobs held by doctors, lawyers and journalists.
Working with robots: A primer
But Davenport isn't one of the pessimists who think robots will snatch 50% of jobs from American hands anytime soon. No one knows exactly how many  jobs will be lost to machines, he said; his guess is 10% to 20% over the next 10 to 20 years. One of their more appealing attributes is they're slow to take over.
"There were in 1980, 500,000 bank tellers in the United States," Davenport said. "In 2016 there are roughly 500,000 bank tellers in the United States — despite ATMs and online banking and so on."
So to stay relevant while working with robots, human beings will have to understand the business and communicate effectively — "with carbon-based lifeforms as opposed to silicon-based lifeforms." They should have some grasp of technical topics, too, such as programming.
"Some quantitative, some computational and some business and communication," Davenport said, "I think that's still going to be a very important combination of skills over the foreseeable future." No doubt, in workplaces with or without robots.
---
May 31, 2016 6:00 PM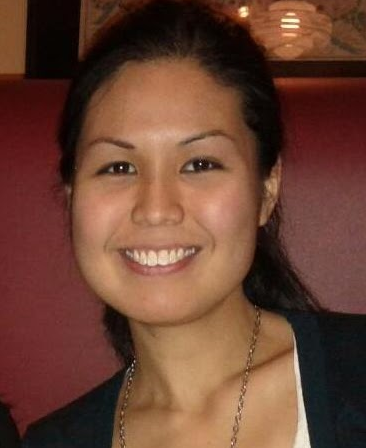 Profile: Fran Sales
Chief Security Officer
,
CIO
,
CISO
,
cybersecurity
,
Information security
,
Internet of Things
,
iot security
,
MIT
With the explosion of the Internet of Things, it's time to rethink the CISO role — including who that role reports to. This was the consensus of a panel of security leaders at this month's MIT Sloan CIO Symposium in Cambridge, Mass. The traditional reporting structure that puts security and risk officers under the IT organization doesn't work in the age of Internet-connected things, they said.
The massive growth in the number of connected devices will create new and exciting opportunities for businesses, but it will also create more attack surfaces, the panel said. IoT equals more cyber-risks, better hackers and a flourishing black market for the stolen data from those devices. Indeed, IoT's impact on security spending could be huge: from $6.89 billion in 2015 to $28.90 billion by 2020, according to an estimate by research firm Markets and Markets.
The IoT challenge for security leaders is two-fold: They need to convince their companies that security should be built into Internet-enabled products and services from the get-go; they also need to show the business and board members that security is an enabler, not an obstacle, to business processes.
That's a big hurdle to clear, said Mark Morrison, senior vice president and CISO for State Street Corp. in Boston. In his experience, employees, including business leaders, don't really get how security fits into business operations.
"We're constantly balancing operations with security," he said. "It's a much larger challenge, because everything that people do with a computer, they expect to work miraculously."
This lack of understanding goes both ways: IT leaders have often been guilty of pushing out tools for the business without completely understanding the business risks and requirements, said Sam Phillips, CISO for Samsung Business Services.
Reporting structure a barrier to cybersecurity
The first step in turning the tide of how the security function is viewed by the business is having the CISO role operate independently from the IT organization, Morrison and Phillips said.
Morrison's State Street job is his fifth stint as a chief security officer, and he has always reported to the CIO.
But at State Street, Morrison also reports directly to the board. "I'm the only standing agenda item," he said of board meetings, which meets nine times a year. Every time, he fields the same questions about cyber-risks: How serious are they? Does he have enough resources to do his job? All this while his boss, the CIO, sits by his side.
"What happens is this natural tension between operations and cybersecurity, and there's only so much money. There's only so much time and prioritization that can be allocated," he said. The reporting structure makes it "hard to give a very honest answer."
Phillips agreed that the current reporting structure has become a roadblock. In his previous CISO job, he started out reporting to the CIO, and found it difficult to keep security moving forward. One big issue was resources.
"I wanted money to drive security programs," Philips said, but when security was "hidden off in someone else's organization," his programs often got short shrift. Eventually, he ended up reporting to the chief legal officer. This separation from IT allowed him to maintain his programs' momentum.
"I think a lot of companies are going to see [CISOs and] chief risk officers reporting directly to the COO or CEO," Morrison said. Phillips agreed, adding that he's seen several other companies where these functions report directly to the audit committee or the board of directors.
---
May 27, 2016 5:13 PM
CIO
Ride-sharing juggernaut Uber is held up as the face of the platform business model — an approach that creates value by facilitating exchanges between consumers and producers.
Before CIOs sign up their companies for a gig in the sharing economy, there are a few things to know. Chris Taylor, general manager, Uber Boston, bears both good and bad news for organizations looking to build a platform on which an ecosystem of value creators and consumers can converge. Taylor, speaking during a recent panel discussion on platforms at the 2016 MIT Sloan CIO Symposium, detailed the pros and cons of these business models.
---
May 16, 2016 12:57 PM

Profile: Nicole Laskowski
Companies are becoming more reliant on technology, and that's opening up new doors for chief information officers. Not only are CIOs sometimes touted as being next in line for CEO, but corporate boards are turning to CIOs to help them stay ahead of the technology curve.
For CIOs interested in stretching their careers in the board room direction, it's not a bad idea to gather advice from those in the know. Media maven Larry Kramer is one such expert. Kramer, a board member at TheStreet, Gannett Co. Inc., Harvard Business Publishing and Syracuse University, recently provided a room full of chief digital officers (another C-level executive interested in the board room) with tips on how to make the leap . Although directed at CDOs, Kramer's advice applies just as easily to CIOs.
Know what you bring to the table
"The best thing you can do if you want to be on a board is to have as broad of an experience as you can," Kramer said at the recent CDO Summit in New York City. "Have specialty areas you're good at, but prove that you're somebody who solves across a series of problems even though you have an expertise."
Kramer brings a range of media skills to the table that he's gathered from print, television and the Web. He's also well versed in building a digital business, having served as the president of digital media at CBS, which means he knows first-hand what the successes and failures of making such a transition look like.
But it's not just the broad range of experience that serves corporate boards well, it's also his depth of knowledge. Kramer started his career in 1974 as a reporter for the San Francisco Examiner and went on to work at variety of name-brand establishments like The Washington Post, USA Today and CBS MarketWatch (which he co-founded and served as CEO). "It's one of the few jobs left where being older is, in fact, a help to the job," he said. "It's the experience that matters. You're selling your experience."
Know your place with the CEO
Board members are bosses to the CEO, and part of the job is to offer guidance. "If you ever go in and get interviewed for a board seat and you're talking to the CEO, let him or her know that you understand your job is to support him or her," Kramer said. Support doesn't equate to loyalty; instead, aspiring board members should strive to become a CEO's sounding board, an advisor willing to listen to ideas and ask insightful questions or provide insightful comments.
If they're strategic, CEOs will lean on board members as sounding boards. "If he's got a big idea or she's got a big idea and if he or she is smart, he or she will work through it with a bunch of board members, engage them. … Then, when it's presented formally, it's presented with support from other people on the board," Kramer said.
Know who you answer to
CIOs will need to make the transition from the management table to the board table. As a manager, CIOs generate and then execute on their ideas. As a board member, they can still generate good ideas, but how — and when — those ideas are executed is out of their control. "Your temptation is to say, 'Just give me that conference room, and I'll get it done,'" Kramer said. "But you can't. And they don't want that."
By "they," Kramer is referring, in part, to the shareholders, bosses to corporate boards. The shareholders bring a unique set of challenges to the job that new board members may not have experienced before. "You're going to have people who want to cash out in five years, others who want to make money in the next two quarters, and others who want that stock to steadily grow for 20 years," Kramer said. "You have to deal with those realities, and your ability to measure those things is critical."
It's a different dynamic than working with — or for — the executive management team, Kramer said. He advises new board members get to know who the shareholders are and what they're trying to get out of the company. Doing so can create a useful line of communication between the CEO and the shareholders. Said Kramer: "That will help the CEO if you can go and say, 'If you did this, these shareholders will be happy.'"
---
May 10, 2016 6:36 PM
Cloud Computing
,
Infrastructure As A Service
,
OpenStack
Mitaka is not only the latest release of the OpenStack cloud infrastructure service; it's also a city in Japan.
In a webinar Thursday detailing the 13th version of the open source platform, Brad Topol, IBM engineer and a member of OpenStack's worldwide project team, explained that OpenStack release names are typically related to the cities the planning conferences are held in. Releases come out every six months, ahead of the semiannual meetups.
The conference before the current release was in Tokyo, in October. Mitaka is in the Japanese capital's metro area, 8.6 miles from the city proper. Fans of Hayao Miyazaki, director of Spirited Away and other animation fantasies, may know the city as home to the Ghibli Museum, which displays the work of film company Studio Ghibli.
"It's always a fun exercise trying to get everyone excited and look up the places and things that are nearby," said Davanum Srinavas, a software engineer at Mirantis, which develops and supports OpenStack. In the webinar, Srinavas ticked off technical details of the Mitaka release, which has a wealth of new features designed to make the cloud software easier to install and manage.
Names are suggested by OpenStack community members, who help plan and design new versions of the cloud infrastructure, then voted on and given legal clearance, Topol said.
OpenStack release names are alphabetical, so they started with Austin, named for the location of the first conference, in Texas' capital, in 2010. They went on in 2011 to Bexar, the county where the second conference city, San Antonio, is situated, and in fall 2015 made it all the way to Mitaka. The next release will be called Newton. That's the name of a historical home in Austin, where the OpenStack gathering was held a second time, in late April.
The OpenStack folks may have done better to name the next version, due in October, Navasota. The town, 115 miles from Austin, has an exotic-sounding name — and it's home to the star of the übermensch Internet meme, actor Chuck Norris.
I hope he's not offended.
Read details about OpenStack's newest release, Mitaka.
---
May 10, 2016 6:20 PM
Cloud Computing
,
Open source
,
OpenStack
The newest release of the OpenStack cloud infrastructure is designed to be easier to install, easier to use and easier to manage.
That could be big news for CIOs. The cloud platform is delivering flexibility and processing power at lower cost to big-name companies such as AT&T and eBay. But calling for lots of installation, maintenance and development support, OpenStack has come to be known almost as much for its DIY-style complexity as it has for its innovative potential.
OpenStack Mitaka, the 13th release from the OpenStack Foundation, came out in April. Brad Topol, an engineer at IBM and "core contributor" to the free, open source software, gave an overview of new features in Mitaka in a Cloud Standards Customer Council webinar Thursday.
OpenStack "controls a large pool of compute, storage and networking resources throughout a data center," Topol said. Everything is managed on a dashboard, eliminating the need to separately order up an application server and a database and configure networking to build a Web application, which could take more than half a year.
It's essentially an open source version of public cloud offerings such as Microsoft Azure and Amazon Web Services, so "no vendor lock-in" is a big part of the pitch. Beside its public cloud option, OpenStack is designed to allow organizations with the right resources build their own private clouds as well.
New in OpenStack Mitaka
Releases come out every six months, each building on the last with tweaks from a worldwide circle of OpenStack members and developers. OpenStack Mitaka comes with "lots of growth, lots of intensity," Topol said.
The OpenStack Client is the centerpiece of the latest version. It's a tool that lets users manage all of the operating system's components — not just core computation, networking and storage but also "advanced services" such as data processing and workflow management. Subprojects — the term OpenStack uses for all its services — were difficult to manage, especially when the software first came out, back in 2010.
"Each subproject had its own little command-line tool, which all worked slightly different, all used slightly different syntax, would drive our operators nuts," Topol said.
Services will also be easier to set up in this release, he said, including Nova, the computational engine, and Keystone, the identity management service. Neutron, OpenStack's software-defined-networking function, lets users build a network, attach a server and assign an IP address — all in one step.
(Get used to the catchy names for the components — Sahara, Tempest, Cinder — they run up and down OpenStack.)
The release also aims to improve scalability, Topol said. That means big, complex applications are easy to launch using the orchestration component, Heat. It's also designed to quickly maintain and update resources apps need, such as database and Web servers, networks and attached storage.
Jacked-up computational and security components also perform better in big applications in Mitaka, Topol said.
A turning point?
The infusion of user-friendliness happens at a key time in OpenStack's young life. The cloud operating system grew from a joint initiative by NASA and cloud computing company Rackspace into an open source project that has spanned the globe, with nearly 180 countries, 589 companies — Cisco, Dell and VMware among them — and tens of thousands of people contributing to its planning and design, Topol said.
But people aren't just adding to it; they're also using it. European research lab CERN, for example, smashes particles together to learn about the universe and in the process generates reams and reams of data that's then fed into OpenStack, Topol said. Retailers such as Walmart are using it for e-commerce — expanding on its elastic infrastructure in times of intense demand — say, Black Friday.
And telecoms AT&T, Swisscom and South Korea's SK Telecom have hooked up to OpenStack for its network function virtualization, which takes network services away from proprietary hardware and puts them on virtual machines.
At the most recent OpenStack Summit, held in Austin, Texas, Donna Scott, an analyst at market research outfit Gartner who was once less-than enthusiastic about OpenStack, recommended the platform for businesses with cloud data applications. And Forrester Research in a September brief called OpenStack "a credible platform on which to grow."
In a video, the OpenStack Foundation's Chris Hoge said the new Mitaka release was influenced by the need for simplicity, consistency and transparency in interface design. Those same principles have put Apple at the top of the tech heap and catapulted apps like Box.com and Dropbox into the mainstream. Make it easy. What an idea.
Find out where OpenStack release names come from.
---
May 5, 2016 2:56 PM
CIO
The problem: The National Blood Authority is a statutory agency that provides blood products to healthcare facilities in Australia. Australia's geography makes blood delivery challenging: The country is comparable to the continental U.S. in size and has remote areas hundreds of miles from the coastal population centers. Maintaining adequate blood supplies is a life saver when it can take a couple of days to transport blood to some regions. The authority's staff, however, wasn't able to access blood data when working remotely. As a result, personnel would spend days or weeks preparing data before leaving the office. The data was often out of date by the time it was used.
The Technology: The authority decided to upgrade its IT, deploying virtual desktop infrastructure (VDI) on hyper-converged appliances from Nutanix. The VDI environment, which replaces a storage-area network, runs blood management and patient registry systems. VDI provides secure remote access, so authority staff can log into the agency's systems when they are working outside the office at remote clinics or other locales. Staff members can obtain up-to-date data "on the spot, in real time," noted Peter O'Halloran, the authority's CIO. That real-time access means agency personnel are better prepared to help healthcare facilities optimize blood inventory levels.
The Results: More timely data in the field has helped the authority avoid blood wastage costs to the tune of about $10 million per year. The revamped infrastructure, meanwhile, also saves 34 minutes per week on log-in times and reduces the time spent on pre-trip data and document preparation. The savings contributed to a pay-back period within the first five months of installation. "The availability of real-time, remote access to the information — as enabled by VDI technology — and the productivity improvements delivered by VDI" are the primary reasons "we delivered the wastage reduction and enhanced efficiencies," O'Halloran said.
---