---
October 31, 2016 7:52 PM
"Colleges and Universities"
,
Digital business
,
Digitization
,
MOOC
Is your business digitizing? Or is it digitalizing?
If you answer the question with another — Does it matter? — Gartner analyst Jan-Martin Lowendahl has something to tell you about his homeland.
"In Sweden, we don't have different words for efficiency and effectiveness. You do," he said to a group of IT leaders at the recent Gartner Symposium/ITxpo in Orlando, Fla. "You have different words for digitization and digitalization. Please use them."
Digitization is converting information into digital form. Digitalization, which Gartner uses a lot, involves revamping a business model and providing new revenue-generating opportunities. Or as Lowendahl put it, "using those digitized assets and doing something completely new."
Music makers
As an example, Lowendahl started with a pre-digital product, a vinyl record. Digitizing the analog album gave us compact discs.
"But please remember that CDs have the same business model as long-playing records: Two good songs, 10 crappy ones," Lowendahl said.
In the early days of the internet, music service Napster figured out that people wanted individual songs, Lowendahl said, and let people share digital audio files. Apple improved on Napster's innovation by introducing the concept of micropayments, very small financial transactions made online.
"Of course nowadays there's a totally new business model. Nobody really buys the songs anymore; we rent them by the millions," Lowendahl said, referring to streaming music services Spotify and Pandora.
Digitalizing higher ed
Lowendahl was presenting on technology trends that affect IT in higher education, so he gave a higher-ed example. Massive open online courses, or MOOCs, which offer an unlimited number of students an education over the web, are digitized. MOOCs that incorporate machine learning, a branch of artificial intelligence that enables computers to self-teach by ingesting and analyzing massive amounts of data, are digitalized.
Some can even grade students' essays — "Not as good as your Columbia writing professor," Lowendahl said. But a student can turn in a first draft at, say, 2 a.m., get notified of principal issues and then rewrite and submit the revision to a human grader.
"Then my professor can really deal with the higher-level points rather than the more mundane issues," Lowendahl said.
Machine learning tools will play a huge part in research in the future — virtual assistants that read what we read and can recommend what to read next. And then there's supercomputer Watson, which read 70,000 research papers on a tumor suppressor protein and came up with six new candidate medications in two weeks, Lowendahl said. The previous record is about one a year.
Digitalization is about creating content, Lowendahl said, "and that content is now code. Machine learning is going to help us do a lot of things better."
October 31, 2016 7:38 PM
Much of the current discussion on the evolution of artificial intelligence — an umbrella term to mean everything from speech recognition software to robotics — centers on speed. Machines can digest, consume and analyze more data at a faster rate than ever before, but does that make a machine intelligent?
It's a hard question to answer (even the experts don't quite agree), and that's what made Dileep George's EmTech presentation so interesting. Titled "Artificial Intelligence at Work," George, who works for the AI research project Vicarious, started his presentation with an observation: Hardware, motors and plastic are cheap, "but we still don't have a Rosie the Robot."
Why isn't a Rosie the Robot, the beloved family housekeeper in the animated series The Jetsons, here to tidy up your dirty dishes and sweep your floors? Because of a software problem — what George (that's Dileep George, not George Jetson) called "the common sense problem."
He illustrated what he meant in two sentences: John pounded a nail on the wall; Sally pounded a nail on the floor. If George were to ask in which case was the nail horizontal, EmTech's attendees could easily answer that question, he said. We instantly imagine the scenario — John, the wall, maybe even a hammer.
"You have a pretty rich model of the world in your head, and I was poking that knowledge using a few sentences. And you ran a rich simulation in your head to answer the question," he said.
For machines, not so much. They can't imagine the situation because they lack what George called "a model of the world." "To build systems that have common sense, you have to build systems that build models of the world," he said. "In fact, I would say building a model of the world and being able to act on it is the crux of intelligence."
But here's where it gets confusing: There are systems that can successfully function in the world without having a model of it. "Our world is filled with creatures that can do this," he said. Dinosaurs, fish, amphibians, reptiles are all examples. On the other hand, the Roomba, a robot vacuum, can get stuck cleaning one corner of the room because it doesn't have a model of its surroundings. That's true even of the DeepMind Technologies' artificial intelligence that has learned to play Atari. Change the brightness of the screen, and DeepMind's AI gets tripped up.
These systems are all using what George called "old brain." For AI, that translates into using a lot of training data and labels to create a desired response. "Once you train the system, and these are humans training the system, they do produce the response given the test data," he said. But it's still no rich model.
So, how can researchers help AI evolve from old brain to new brain, an intelligence which can imagine and reason about the world? George said there are two steps to take:
Take neuroscience and cognitive science seriously. "We need to understand what is happening in the new brain rather than building very specific circuits for very specific applications," he said.
Focus on data efficiency and task generality. Rather than throw a lot of training data at machines and test the machine on limited, narrow data sets, George argues that needs to be flipped. "You have to keep the training data small, much like a child would experience, and we have to test it on a huge data set," he said. "We have to test for robustness."
"If you execute on those principles, you can [do things like] break captcha," a test made up of numbers and letters that's used to ensure the user of the site is human. In fact, George and his colleagues have done just that — with a small amount of training data and a large test set. "It's an amazing feat of generalization by humans," he said. "You did not get training data on any of these captchas, and you can solve these things. A child would be able to solve many of these without training examples."
The system George and his colleagues are building was trained on 260 single character images – not even full strings from captchas. A deep neural network requires half a million actual captcha sequences to get a comparable performance.
---
October 31, 2016 7:06 PM
"Colleges and Universities"
,
Shadow IT
You don't need a doctorate in computer science to download an app.
That's a good thing for people working in healthcare, finance, education or pretty much every industry there is. Technology today is people-friendly. But to IT folks like Larry Gagnon, that poses a big challenge.
The senior IT project manager at the University System of New Hampshire said people in different parts of the two colleges and two universities he services surf the web, find an intriguing piece of emerging higher-ed tech – software that, say, professors can share with students or can use to manage faculty — and then download it.
"No longer do you need IT," said Gagnon at the recent Gartner Symposium/ITxpo in Orlando, Fla. "And the challenge becomes all of sudden they do that and then all of sudden they install it on a server and then all of sudden they're calling my support line saying, 'Hey, I need help with this.'"
The new college try
And higher-ed tech today is pretty tempting. Adaptive learning, for example, turns computers into interactive teaching devices that can offer lessons tailored toward particular learning styles. And some predictive analytics applications tap data from a number of sources to forecast how a student might perform in the future. They can be used to help struggling students improve — and stay in school.
They're nifty tools — just the types of things professors, personnel officers and folks in finance and sales would love to get their hands on. That's why CIOs need to develop and maintain all kinds of relationships, Gagnon said. One is a partnership with a CXO, or chief experience officer. This is the executive concerned with user experience, or how users react to and feel about a product or service. Conversations with CXOs could give CIOs a heads-up on what users are exposed to.
"Because if they're coming in after the fact, that's the challenge," Gagnon said.
Making friends
One higher-ed tech leader Gagnon spoke to at the Gartner conference had formed a strong relationship with someone in the procurement office. It works because procurement is responsible for signing contracts. If something technology-related doesn't trace back to IT, an official can alert his or her tech contact.
The important thing, Gagnon said, is to make those connections — in the personnel department, finance or, specifically for higher education, academic or leadership groups.
"You try to get a seat at the table," he said. "If you don't have a seat at the table, how are you getting your information? How are you communicating with the president and the provost? What's your trust level there?"
---
October 31, 2016 2:04 PM
Is artificial intelligence tech quickly becoming enterprise tech? Vendors are betting on it.
Last week at IBM World of Watson, IBM CEO Ginni Rometty laid out her vision for the technology: Namely, that Watson will reach a billion users by the end of 2017, and that the technology will underpin every major personal and corporate decision. Last month, Salesforce rolled out Salesforce Einstein, an AI system that analyzes data to identify trends in marketing and sales.
The list goes on, with Microsoft, Google, Apple and Facebook jumping on the AI train. IT consultancy Gartner recently released its top ten strategic technology trends for 2017. At the top of the list? Advanced machine learning and AI.
That's why a question from a Welch's Food employee at EmTech, an emerging technology conference hosted by the MIT Technology Review in Cambridge, Mass., brought things back to reality. At the end of a session on "Applied AI: Intelligent Machines in the Enterprise," he asked the panel of experts: "How do you take this talk to business executives and tell them this is not BI?"
The big difference between AI vs. BI is what questions they're used to answer, said Sameer Anand, a consultant with A.T. Kearney Inc.'s operations practice. BI is often used to answer what happened; AI, on the other hand, can be used to answer what will happen next. "What we see is companies are thinking about predictive and foresight, and that's where I think this is going to be more AI and not BI," he said.
Still, the audience member's question suggests a disconnect between the pie-in-the-sky AI sellers and boots-on-the-ground tech buyers. How do employees like help bridge the gap? The panel had a few ideas.
Find a sponsor
Houman Motaharian, chief revenue officer at LendingPoint, a startup focused on consumer lending, stressed the importance of getting executive level  support for AI — and even better, a CXO leading the charge. When he was at AmEx eight years ago, for example, it was the chief risk officer who advocated for bringing in machine learning and Hadoop to the company. The CRO vowed to start small by selecting appropriate use cases and building proofs of concepts. "Today, I know for a fact, most decisions at American Express are made with machine learning," he said, but cautioned that even with the CRO firepower, AI adoption took time. "It didn't happen overnight. It took six or seven years."
Vijay Sharma, managing director with Deloitte's strategy and innovation group, agreed. For companies that still need to win an executive over, Sharma provided similar advice: Starting small can help build a strong case and earn the trust of an executive sponsor. That, he said, is the "key to expanding" AI efforts in the enterprise.
Use cases as templates, not prescriptions
Like the other panelists, A.T Kearney's Anand agreed that finding an executive sponsor to champion an AI agenda is key. Next, he said, "you try to bring in external use cases: Here are examples of what others have done."
The AI use cases are for idea generation and not necessarily duplication. Instead, step back and consider how data, analytics and technology are used to solve a problem, he said. And, he said, "Talk to people. Ask what their journey has been."
---
October 28, 2016 3:15 PM
CIOs
,
Gartner
,
IT conferences
Market researcher Gartner hosted more than 8,000 CIOs and other IT leaders at its annual Symposium/ITxpo in Orlando, Fla., last week. The draws? Presentations on technology trends like cloud computing, the internet of things and artificial intelligence. And guest speakers Satya Nadella, Microsoft's CEO — who didn't show up in person because of a back injury and instead spoke over live satellite — former U.S. Secretary of Defense Robert Gates and Cisco CEO Chuck Robbins.
And it's hosted each year in Walt Disney World.
Analyst presentations were spread out among four hotels and convention centers, and walking distances between one to another could take 20 minutes. With 30 minutes between sessions, there were a lot of people in suits walking swiftly in the Florida heat. And there were a lot of people with blisters. SearchCIO's editorial director, Sue Troy, learned from the attendant at the medical station that blisters are the No. 1 injury at the event. Sue was there for foot plasters.
But there were easier ways of getting around at Gartner Symposium 2016. Golf carts emblazoned with the Gartner logo zipped about from the Dolphin Hotel to the Disney Yacht Club to the Boardwalk Inn, picking up and dropping off passengers. Rickshaws gave drivers a workout on 80-plus-degree days, but attendees rode in style.
Around the venues, signs warned people to stay clear of the water — a grim reminder of the alligator attack in June that took the life of a 2-year-old boy. Inside, alongside sumptuous midafternoon desserts set out for conference goers was a display stocked with packets of sunscreen and insect repellent. There was a spot for hand sanitizer, but it was empty. There was lots of insect repellent, though, evidence perhaps that the Zika virus scare in Miami, three and a half hours away, was too far-off to seem like an immediate threat here.
The speeches drew crowds of thousands. One on Sunday night featured a guest speaker whose expertise is not technology but behavioral economics. Dan Ariely, a Duke University social scientist and author of Predictably Irrational, spoke about why people make the decisions they do, even when common sense may tell them otherwise.
He asked the audience how many people had texted while driving in the last month. A number of hands went up. It's something we all recognize is a bad idea, Ariely said. No one tries to rationalize it with, say, a cost-benefit analysis.
"It's not as if people say, 'I thought about this text message: How much do I want to stay alive? How much do I want to kill other people?'" he said to laughs. "No. We know it's stupid; we vow not to do it, but when our phone vibrates, we become different people."
In the keynote speech, which set the tone for Gartner Symposium 2016 and advised CIOs and tech leaders to lead the way toward a digital future, Gartner analysts Daryl Plummer and Hung LeHong demonstrated an interaction with a virtual assistant powered by artificial intelligence, Amelia. She smiled and waved, answered some questions and then offered Plummer some unsolicited advice about exercise to alleviate stress.
"Have you noticed that all of the virtual assistants are female?" he asked the audience. "It seems that we run the risk of embedding gender bias into digital. We must embrace gender diversity in the digital world as well as we would in the physical."
Within three to five years, Plummer said, 50% of all analytic interactions will be delivered through artificial intelligence.
Each year Gartner invites attendees to a "special event," typically at a theme park in the Orlando area. Last year it was Epcot. At Gartner Symposium 2016 it was off Disney's grounds, at Universal Studios Florida. People strolled through replicas of New York and San Francisco, visited The Simpsons' garish Springfield and had their pictures taken with a giant Transformer.
They also window-shopped in cobblestoned Diagon Alley from the Harry Potter book and film series. Looking for it, I walked straight past what looked like a London streetscape. Then I noticed a triple-decker bus — more Potter than Piccadilly — walked through an archway and saw an enormous stone dragon atop goblin-operated Gringotts Bank breathe a plume of fire.
More than meets the eye.
---
October 26, 2016 10:38 AM
Digital ecosystem
,
Gartner
,
Microsoft
,
Satya Nadella
At its annual Symposium/ITxpo in Orlando, Fla., last week, market researcher Gartner touted the idea of businesses partnering with other businesses to build "digital ecosystems," which can create new products and services, vastly improving fields like agricultural planning, to feed a growing population, and elder care, to attend to a graying one.
Analyst Daryl Plummer said companies will have to participate in such ecosystems to ensure their success, but "partnering can become complicated, because of politics and competitive dynamics."
Organizations will have to come to terms with collaborating with rivals, Plummer said, becoming frenemies — a portmanteau of friend and enemy — so they can tap the potential of new technologies. He gave the example of the R3 consortium of 50-plus big banks working together on blockchain, the digital ledger technology behind cryptocurrency bitcoin.
'It comes with middle age'
In an interview, Gartner analyst Helen Huntley asked Microsoft CEO Satya Nadella how his company is able to attract business from frenemies — companies that may be competitors — on its cloud infrastructure service Azure.
"This comes maybe with middle age," Nadella said, referring to the 41-year-old tech company he leads. He spoke over satellite from Redmond, Wash., to thousands of CIOs and other IT leaders gathered for the Gartner event. "You are very comfortable with complex relationships." Take a company with an application that "has some overlap," in Nadella's words, with a Microsoft service. If that company chooses to  build and manage its app on Azure, Microsoft's responsibility is to earn the company's trust.
"Anyone who is building on Azure is building because they know they can count on us doing the best job of creating both the best platform for them as well as the best economic opportunity for having built on Azure," Nadella said.
Ties that bind frenemies
When asked what companies Microsoft is bringing into the Azure fold, Nadella announced a partnership with SAP. The German software company will host its employee-management service SuccessFactors on Azure.
SAP bought SuccessFactors in 2011 and has hosted the cloud software in its own data centers. The move to Azure is SAP's first "to supplement its own infrastructure and operate SAP SuccessFactors solutions in a third-party public cloud," according to a press statement.
SAP and Microsoft have been partners for two decades and in May agreed to integrate their cloud services — like Microsoft's Office 365 and travel and expense management software Concur, an SAP service — for customers.
"Our competitive advantage is our maturity to deal with competitive relationships," Nadella said during the Gartner interview. "Trust is what we engender long term."
Nadella talked about another partnership Microsoft announced last week: the expansion of its cloud service for government. The company launched a version of Office 365 and Azure specifically for the U.S. Department of Defense and has expanded the area in the U.S. where government agencies can host their data to two new regions, in Arizona and Texas.
---
October 25, 2016 10:56 AM

Profile: Linda Tucci
IT talent management, a tough job for CIOs under any circumstances, is approaching albatross-level status. Even the best hires can't be expected to possess all the technical skills they'll need to keep up with the blistering pace of technology change and business demands.
So it is hardly surprising that the session on IT talent management at the recent SIM Boston Technology Leadership Summit — "The Fight for Talent: How to Mentor, Groom and Grow your Team" — drew a large crowd. The shocker? CIOs are not just fighting an uphill battle in the so-called IT talent wars, the talent management processes at their disposal — developed for labor markets that no longer exist — are worse than one might have surmised from personal experience.
"Deloitte did a study in 2015 in which 88% of companies said they were planning on rethinking or changing their employment processes," said panel moderator Devan Dewey, CTO at NEPC LLC, a Boston-based investment firm.
As Dewey explained, the two-pronged focus of talent management systems — employee accountability and employee development — has its roots in the U.S. military. The merit rating system devised by the military in WWI to flag performance was by the 1940s in use at 60% of companies for measuring past performance and allocating merit raises. In WWII, the military changed its approach, devising a system to identify and develop promising officer candidates; by the 1960s, employers had decided they too should be in the business of employee development and goal setting.
Over the decades, corporate emphasis on the twin strands of these military-derived talent management systems has shifted back and forth depending on the economy. Since the turn of the century, however, there is growing recognition that practices — whether regarding employee accountability or growth — have not kept pace with reality.
"Bottom line, we're in an environment that is changing rapidly. Finding and developing talent is difficult, and the systems we have to do that are in flux," Dewey said.
Attitude and adaptability
The inadequacy of current IT talent management systems was borne out by the panel's two veteran IT leaders: Joel Jacobs and Dan Sheehan. Jacobs is CIO at The MITRE Corp., a large not-for-profit that provides research and other services to the federal government. A MITRE veteran of 28 years, he oversees an IT team of 400 people.
Dan Sheehan, a veteran of the retail industry whose previous posts include CIO at Dunkin' Brands and COO at Modell's Sporting Goods, joined DentaQuest as CIO in Jan. 2015. He oversees a team of 270 IT staffers and contractors at the $1.9 billion oral health insurer.
For Sheehan, attitude is the No. 1 predictor of employee success. "I am always looking for not just what was done but how it was executed," he said. People with the right attitude will want to learn skills they may lack. In his two years on the job at DentaQuest, Sheehan said he has struggled with finding those employees. The health insurance
ce business is undergoing many changes, but work processes — and performance metrics — are slow to change, so even new hires quickly get attached to the status quo. "It has been tough, I have to admit, because some people just don't want to change," he said. Or embrace new ways of working. "I can't get folks to think beyond the process they're in charge of."
Everybody's system 'sucks'
Asked if this was also a challenge for him, Jacobs said, it is, in particular with regard to new hires. "I don't have a magic formula for determining who is going to be able to learn and adapt. I wish I did," he said.
But MITRE does invest a lot in training, Jacobs said. Everyone in his organization goes through customer service training; senior management goes through "trusted advisor training," which teaches techniques for partnering with business partners. Those two skills, plus adaptability, are a big part of people's success at MITRE.
In addition, MITRE decided two years ago it needed to rethink how it evaluated employee performance. Jacobs — one of the executives who led the project — took a course at Harvard Business School in performance and talent management, expecting to learn about the useful techniques and the many excellent talent management systems in use at other companies.
"What I heard was that every company's system sucks," he said. "I was stunned, but it left me in the position to say we can't look to somebody else's model … we have to determine what works for us."
The network effect
MITRE wound up renovating its old performance management system — but not before a thorough re-evaluation that revealed a "thirst" for more accurate and effective assessment and employee development, Jacobs said. "We ultimately determined that we should be having a conversation about roles and results and behaviors," he said. "It is a completely different process than what we had before." The need for clearer expectations, more frequent interaction between managers and staff, and a better understanding of when people go "above and beyond the table stakes of their job descriptions" and when they fall short, drove the overhaul, Jacobs said.
The new system also takes into account how results are accomplished. "If you left dead bodies by the side of the road while you did the job, we ought to know that and maybe change the process."
Another new wrinkle at MITRE? The company, with permission, has recently begun using the LinkedIn networks of MITRE employees to find new people, Jacobs said. People who work in a given space are more likely to be connected to people with similar skills. "We are in a war for talent, we want to get the best people we can and we can't wait forever," he said.
---
October 14, 2016 9:54 AM
Cloud Computing
,
Cloud migration
,
Public Cloud
A recent industry report had a finding anyone in IT right now would find arresting: Cloud adoption rates have dipped.
Me: Come again?
Report: Usage of cloud applications is down from 2014. For example, 35% of surveyed organizations are using cloud analytics software. Two years ago, 53% did. Cloud email, collaboration, customer relationship management and financial apps all saw usages drops.
CompTIA's latest "Trends in Cloud Computing" delivered the dramatic news.
It was the second cloud double take I had done this fall. Last week I wrote on Boston footwear manufacturer New Balance's underwhelmed regard for cloud computing — at least, as the sole processing power behind an expansion that includes opening stores on several continents and developing its custom footwear services. This, from a company that, according to Ravi Shankavaram, its vice president of IT, has adopted a "cloud-first" strategy. Was an anti-cloud front moving in?
Hardly. Gartner predicts the public cloud market to grow 16.5% in 2016, to $204 billion. IDC forecasts spending on cloud infrastructure this year to increase 16.2%, to $37.4 billion. And Morgan Stanley found earlier this year that cloud is one of CIOs' top spending projects in 2016 and predicted that 30% of application workloads will move to the public cloud by the end of next year.
Deciphering dipping digits
CompTIA knew that reported decreases in cloud adoption rates would cause some surprise, so it painted the context.
"In the early days of cloud, employees likely assumed that any off-premise application was cloud-based," the report explained. "With a greater appreciation for cloud-specific characteristics, employees are honing their assessment."
In other words, people know more about cloud now, so they're more careful about IT services they're taking on as cloud — and they can more accurately distinguish between cloud and non-cloud applications.
Vendors are partly responsible for the confusion; many label computing services that aren't cloud cloud in hopes of drawing buyers. It's a phenomenon known as cloud washing. For example, managed hosting — leased servers dedicated for a specific client — doesn't always offer the same scalability and other benefits as true cloud options do.
Lauren Nelson, an analyst at Forrester Research, said she's skeptical about numbers that say spending on cloud services are going down. Another explanation, she said, is users overstated their original adoption levels, or it could be other factors.
"Is it a developer answering that question? Is it an end user? What were the different data sources? Were there inconsistencies in that data set? I'd question a lot of that."
The gathering cloud
Nelson said she hasn't seen apps moving away from the public cloud; in fact, they're expanding in it.
"This past year we saw the first interest and increase in cloud migration efforts versus building net new apps in the cloud, which is what the story has been over the last however many years," she said.
CompTIA agrees, saying that the declines in cloud adoption rates — or "rebalancing" of how organizations do cloud assessments — do not signal that the market is in decline.
"Cloud, then, will be a major part of the enterprise technology landscape," CompTIA said in the report. "A greater part of the total IT spend will shift to cloud technology, and cloud offerings will also expand budgets as they expand the limits of what a business is able to accomplish."
So read the numbers, and rebalance yourself.
---
October 11, 2016 4:16 PM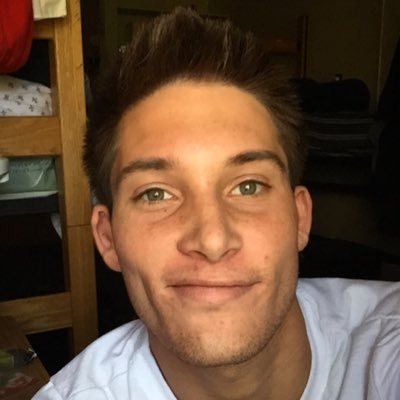 Profile: Christian Stafford
2016 elections
,
Election
,
MIT
,
politics
,
twitter
Still looking for a way to make sense of the current political season? MIT's Laboratory for Social Machines has created Electome, an analytics tool that tracks election conversation. Dubbed a "social machine," Electome uses technology to "make sense of semantic and social patterns across the broad span of public mass media, social media, data streams, and digital content," according to MIT Media Lab's website.
The aim, said Joi Ito, director of the MIT Media Lab and a keynote speaker at Boston's recent FutureM conference,  is to get a deeper look at the conversations people are having about the election and "make the discussion around what people are talking about instead of about who will win."
To do this analysis, Ito said some 5,000-6,000 news stories and 500 million tweets are being pushed through Electome every day.
One interesting point about this election that Electome helped to uncover, Ito relayed, was that Hillary Clinton, although she is former Secretary of State, "is associated more with the economy than with national security and foreign policy." Donald Trump, on the other hand, "who is a business person, is extremely connected to foreign policy and national security," he added.
Electome is also used to see what the followers of each presidential candidate are talking about in order to draw distinctions and identify any similarities among voters.
"When the Orlando attack happened, we were looking at conversations on Twitter, and guns were a really important topic," Ito said, but supporters of the candidates did not interpret the event in the same way. "Clinton followers tend to talk about gun issues and LGBT issues, whereas the Trump followers framed it around terrorism."
Some of the negative political discussions seen online are also coming from sources in Russia, according to Ito.
"An agency in Russia, [composed] of thousands of trolls, that are paid for by the government, go around and spew negative stuff," Ito said. The 2016 presidential election has recently and repeatedly been targeted by Russian hackers who have stirred up trouble through data leaks and data breaches. These Russian trolls are most likely the individuals who are currently targeting the presidential election, Ito said.
Indeed, for the first time, the Obama administration last week officially accused Russia of hacking the Democratic National Committee and interfering with the presidential election. According to the Washington Post, Russia could face an array of possible penalties including indictments, economic sanctions and the ejection of Russian diplomats from the U.S.
---
October 11, 2016 11:04 AM
Cloud email services
,
google apps for business
,
microsoft office 365
,
Productivity Software
By now, you've heard. Google Apps for Work is no more.
Late last month, Google's office productivity suite of email, word processing, spreadsheets and other applications was renamed G Suite and equipped with machine-learning capabilities. Google Calendar, for example, can propose meeting times and conference rooms in your office building, basing suggestions on people's availability and past choices, and the Drive file-sync-and-share app can make guesses about what file you're looking for.
But Google may have to do a lot more than rebrand and juice up its cloud apps to challenge Microsoft's office-suite dominance. The vast majority of businesses run Microsoft Office.
Microsoft wins in an apple-to-apples cloud comparison, too. Among the 13% of publicly traded company using cloud productivity offerings, according to a 2016 study by market research outfit Gartner, Office 365 accounts for nearly 9%; Google claims just 5%.
There are multifarious reasons for the gap — businesses love Office and don't want to give it up; they prefer Office features over Google's; or they find Office just does more of what they need.
Microsoft 1, Google 0
Jonathan Reichental, CIO at the city government of Palo Alto, Calif., recently evaluated G Suite's predecessor, Apps for Work, and Office 365. He chose Microsoft's cloud-based office productivity suite because "Google doesn't really get close to Microsoft in terms of functionality."
Moreover, the city found that when year-over-year costs are figured in, Office 365 was 50% cheaper than Google Apps for the same set of features.
His analysis looked at rollouts of Google Apps in government agencies and found difficulties there. The documents patrons and partners sent them were in Word, and Google's word-processing program, Google Docs, often didn't render formatting well.
Workers in Palo Alto's government were also just used to Microsoft and to running things like Active Directory, Microsoft's directory service. The possibilities for integration with Office 365 were "very compelling," Reichental said.
"It really wasn't a hard decision when we did the analysis," he said. "I thought actually that when we did the review ourselves, when we did this analysis, we'd be on the fence. But the clear difference and alignment with our needs became very easy for us to make that decision."
One reader of a story I wrote on Google Apps vs. Office 365 took on what is often seen as Google's advantage in the cloud productivity battle: collaboration.
"Real time co-authoring? Office 365 can do that, and with Skype IM integration," wrote SoniaC, in the comments section. "Sharing outside the organisation without the recipient needed a login? Office 365 can do that too."
When Office 365 first came out, in 2011, Google was the clear leader in cloud productivity software, but Microsoft's product has come a long way.
"Those features that most people think are a Google only thing are now the tip of the iceberg of what Office 365 can do," SoniaC wrote.
Staying productive
Others stand by Google's office productivity suite.
"It works," wrote a reader who goes by WutikraiXX. "We no longer send a boring attached document via mail." Instead the reader shares the document, chats online with collaborators and makes necessary changes.
Another reader likes Google Apps, but the company she works for doesn't.
"Unfortunately things like Google Docs are blocked," wrote abuell, also known as Abby Buell DeBoni, a software engineer in South Bend, Ind. "It is considered as external/cloud file sharing, and we are not allowed to access anything like that on work devices."
In other organizations, Google's cloud apps are downloaded but without a stamp of approval, wrote reader Mike Corum, a test manager in Knoxville, Tenn., who uses the online handle mcorum.
"What I've seen come from that is the introduction of Google apps as Shadow IT because the users use them anyway, unless they are blocked."
Sizing up?
While the Gartner study found that Microsoft was far more common in large companies — claiming more than 80% of companies with more than $10 billion in revenue, for example — Google's popularity rises in smaller ones.
Reichental, from the Palo Alto city government, sees why.
"There's no doubt that if I started up a little tech company I would use Google," he said, "because I would just need the basic features, small team, low overhead — quick and simple and meets all my basic needs."
Will machine learning help G Suite meet more of those needs, lure many, many more customers and cast a shadow on Microsoft's productivity dominance, in the cloud or elsewhere?
Right now, with Microsoft matching Google on innovation, adding machine learning to Office and Office 365 — and claiming 1.2 billion people as Office users, according to Microsoft's numbers — that's a tougher hypothetical situation to conjure up.
---