---
May 27, 2010 7:44 PM
A story in this morning's New York Times on BP's risk management strategy will no doubt send chills down the spine of many a corporate risk and compliance officer.
The story reports on an internal BP document showing that for financial reasons and expediency, the oil company chose to use the riskier of two options to seal up the well that soon after started spewing untold gallons of oil into the ocean. The document was provided to the Times by a Congressional investigator.
Presented with the internal evidence that BP knowingly chose the riskier of the two options, a BP spokesman reportedly told a reporter there "was no industry standard" for the casing used to seal up deepwater wells. The approach used by BP "had not been unusual."
Unfortunately, the result of BP's choice is very unusual.
In the absence of an industry standard, BP pursued a risk management strategy that turns out to put the planet at risk. The response certainly makes a case for industry standards, and shows why government must step in when fools don't fear to tread.
Anyway, I think it's safe to say that BP's risk management strategy didn't pay off. It already has cost this conglomerate far more than the billions it will take to clean up after it.
The new face of BP is a dead brown pelican, blackened from bill to tail with oil, neck twisted and defunct wings outstretched. No industry standard, BP? Go tell that to the dead and dying.
May 25, 2010 6:54 PM

Profile: Christina Torode
A year ago, when I brought up private clouds to IT executives, many were flat out not interested.
Flash forward a year, and their stance has changed. Many IT executives are entering boot camps sponsored by systems integrators and cloud providers to find out how a private cloud can help them gain a competitive advantage and efficiencies, as well as save money.
Managed service provider Logicalis Group, for example, offers cloud discovery workshops. "The CIOs that come in are trying to understand the cloud … they are peeling back the onion to understand the options and complexities of private and public clouds," said Mike Martin, director of cloud computing at Logicalis. "They are at the point of developing strategies around the cloud, and figuring out what aspects of their environment make sense in a private vs. public cloud."
At Presidio Networked Solutions, a large IT infrastructure service provider, CTO Dave Hart spends a lot of time educating IT execs about the private cloud, aka next-generation virtual data center. Hart is seeing CIOs adopt SaaS and PaaS, but he said there isn't much pickup of IaaS. "They are trying to figure out how to build a private cloud on their own," he said, adding that once IT execs figure out what an optimal private cloud looks like and are comfortable operating applications in a private cloud, they will start to think about the pieces they can move off to a public cloud.
But what exactly is a private cloud? I have heard many definitions and concepts. Some public-sector CIOs believe it is a means for like-minded government agencies to share resources in order to develop services for constituents.
Hart defines private clouds as next-generation virtual data centers:
A private cloud is a virtual data center. From a lexicon perspective, a private cloud is what the next-generation data center looks like. It's a far more efficient use of capital resources in its greenest form. It's also something that has a very tight orchestration and management model so that I am able to abstract applications from the underlying hardware. [That way] I can provision things more quickly and very dynamically move workloads around, based on the application requirements, without having to have a whole separate project around it, because I've finally achieved this concept of utility computing. That's where the actual infrastructure itself is available to all applications, not just on a one-to-one basis.
Our sister site SearchCloudComputing.com defines it as:
Private cloud (also called internal cloud or corporate cloud) is a marketing term for a proprietary computing architecture that provides hosted services to a limited number of people behind a firewall.

Advances in virtualization and distributed computing have allowed corporate network and data center administrators to effectively become service providers that meet the needs of their "customers" within the corporation.

Marketing media that uses the words "private cloud" is designed to appeal to an organization that needs or wants more control over their data than they can get by using a third-party hosted service such as Amazon's Elastic Compute Cloud (EC2) or Simple Storage Service (S3).
How would you define a private cloud, and is it reshaping your IT strategy? Let me know at ctorode@techtarget.com.
---
---
May 21, 2010 2:41 PM
Idea management software sounds so futuristic, it makes me think of the movie Minority Report. In fact, ideation management is in the here and now. As SearchCIO.com News Director Christina Torode reported this week, "Web-based collaboration software developed according to behavioral science methods, software algorithms and game mechanics are designed to formalize idea management and to entice employees to take part in the innovation process."l
Or, as AAA's social media guru called it, a "suggestion box on steroids." The automobile-assistance giant has tapped into idea management software to better recognize and reward innovation across the enterprise.
I've been awaiting a more formal collation and organization of thoughts shared via social media for quite awhile — probably since I covered a Web 3.0 presentation at MIT a couple of years ago.
Here's what I reported back then:
"In the next decade, Google searches of the entire Internet might not be the first place Web users look for answers — a fact that enterprise CIOs should keep in mind when developing and exporting their firms' network strategies. Already, a great deal of information is being shared via Twitter and Facebook status updates in more informal sessions. Information in Twitter, Yahoo Answers and the like 'is being archived, but it needs to be curated," said Joseph Smarr, then the chief platform architect at Mountain View, Calif.-based social networking service Plaxo Inc., advocating for better tagging methods. "The reuse of shared knowledge is going to be increased."
At that time, I was fairly new to both Twitter and Facebook, which didn't have the permeation they do now. The thought of collecting social media chatter — this whole "ideation management" notion — sounded revolutionary. Now, it sounds commonsense, and companies such as AAA are reaping the innovation benefits.
Has your organization tried to implement idea management software, or do you plan to do so in the future?
---
May 21, 2010 1:06 PM
It could be I'm overly sensitive to gender issues among the academic scientific elite, having moved to Cambridge, Mass., about the time then-Harvard President Larry Summers made his unfortunate remarks on whether women possess the same innate talent for science and math as men. But at this week's MIT Sloan CIO Symposium, I sensed an interesting gender divide among the members of the panel of MIT academic stars. They took the stage to talk about the future of IT organizations and how to drive business innovation.
It was the women who were talking about power, control and the value of optimizing the status quo, and it was the men who were the touchy-feely ones. Call it the new "masculine mystique."
If Tivoli Systems founder Frank Moss were an IT professional today, he would be focusing on the "extraordinary capability" of personal technology — social media, the mobile Web, affective computing — to understand his customers: what motivates them, how they think, what they like and don't like.
"That's what constitutes success in the 21st century," said Moss, now director of the MIT Media lab, during a symposium session. Moss was quick to point out that his perspective is a departure from his Tivoli days. The purpose of IT then — his whole selling shtick for Tivoli — was "about putting IT and business people in control."
"Your job is no longer about getting control," Moss said. "It is about recognizing that most of the value in your company is actually being created outside your company, either by customers or by employees," whose work lives are only partially defined by what they do inside the company, he said.
Nor is it enough just to bring in social media (although he urged any CIO in the audience who didn't have a Facebook page or wasn't monitoring Twitter to do so ASAP). That ship has sailed. The Millennials who work for his audience members' companies are already communicating and connected, Moss said. The typical college student is as adept at managing huge amounts of data and information as IT departments were 10 and 15 years ago.
"I think the real question for information technology is, how do you change your job so that it is no longer about being in control, but in some sense optimizing these tools that your employees have been employing at your company and connecting them with customers," Moss said.
Moss and Erik Brynjolfsson, a professor at the MIT Sloan School of Management and director of the school's MIT Center for Digital Business, argued that IT professionals should dwell less on automating and controlling business processes — that work is done — and focus more on the people who are generating data and on ways to help them make sense of that data. Brynjolfsson talked up the value of controlled experiments to find out what customers really want, on a person-by-person basis.
On the other hand, Dr. Jeanne Ross, director of the Center for Information Systems Research at MIT Sloan, and Marilyn Smith, MIT's new head of IS and technology, were not convinced that IT professionals should give up control anytime soon. Nor were they ready to pronounce that the productivity gains realized from automating and optimizing business processes are in the past. Many businesses run on legacy systems that can't be thrown out, Smith noted, and would benefit from being optimized. Most organizations have "sacred transactions" that need to be gotten right, Ross said. Stable platforms give people the freedom to innovate.
"The great irony from everything we have learned about innovation is that the first thing we need is a solid platform that captures the stable part of the business, so you have something to build on when you are building your innovative processes," Ross said. It was important, she said, "not to throw the baby out with the bath water."
---
May 19, 2010 3:33 PM
A report on technology job openings reinforces evidence that the recession is receding. Do you know where your IT staff is headed? It could be out the door.
This month's report from Dice Inc., the online job posting firm, shows that the number of full-time tech positions has jumped 20% since April, while contract jobs — temporary positions — are flat.
In addition, more than two-thirds of employed technology professionals polled by Dice this month said they have been approached by headhunters at least once since the start of the year.
Chances are, however, you haven't heard a word about this. Of the tech professionals who are dissatisfied with their current jobs, more than half (53%) told Dice they had not discussed their concerns with their bosses. Their primary reason for looking elsewhere was — not surprising — more money. That reason was followed by "better career opportunities" and "to work on new or emerging technologies." Green technologies and mobile applications held the strongest appeal for would-be wanderers.
Tom Silver, senior vice president at Dice North America, sees the May jump in full-time technology job openings as a strong indication of economic recovery — or at least, of employer optimism.
"In order to add permanent staff, companies must have confidence in their business outlook," Silver remarked about the findings.
Whether employer optimism is justified or a double-dip recession is in our future, the Dice data certainly shows a steady improvement in the number of technology job openings since January 2010, and a marked improvement over this time a year ago.
Since the start of this year, for example, the total number of jobs posted on Dice climbed steadily to 69,070 for May from 48,751 postings in January. And postings for full-time jobs show the same upward trajectory, rising to 43,198 for May from 28,142 postings in January — a 53% pop.
And compared with this time last year, the May numbers are positively rosy, representing a 44% increase over the 49,016 jobs posted in May 2009.
A buyer's market? Not compared to May two years ago, when the monthly job postings on Dice totaled about 92,000 and the full-time positions, 63,771. This is nearly equivalent to the total tech openings out there now.
Still, maybe it is time to ask your prize employees what's on their minds.
---
May 17, 2010 4:10 PM
Is there an Apple backlash brewing? CNN and Jon Stewart are among the media titans that say "yes."
On the conference circuit this week, we'll have several editor and writers attending the MIT Sloan CIO Symposium in Cambridge, Mass., on Wednesday, so check back for stories, blog posts or tweets coming out of that.
In the meantime, here's what we've been covering on SearchCIO.com:
Some IT budgets in recovery from recession — As the country emerges from the "Great Recession," IT budgets are slowly peeking out at spending opportunities. Tops on the list: projects that got put on hold.
A CIO's approach to managing single sign-on in the cloud — Medical informatics provider Schumacher Group integrates on-premises and Software-as-a-Service-based client identities with a single sign-on service.
IT managed service providers: Taking a measured approach — IT managed service providers can help your organization tap into technologies you couldn't access otherwise, but how do you bring them into your team? Our CIO columnist explains.
Business continuity plans must address massive air travel shutdown — Before the dust settles from an erupting volcano in Iceland, business continuity managers should look closely at their business continuity plans, starting with their supply chain.
---
May 14, 2010 3:11 PM
It's been a few weeks, but the Icelandic volcano Eyjafjallajökull (good thing I don't have to pronounce Eyjafjallajökull — these newscasters weren't so lucky) is still erupting and the disaster recovery and business continuity lessons keep on coming.
One of my colleagues attended a conference during the no-fly period, and saw first-hand how technology can aid business continuity: A keynote speaker who was stranded in Europe did his talk via live videoconference, even responding to questions that popped up live or via Twitter.
This story was still rolling through my mind as I read Senior News Writer Linda Tucci's story this week about business continuity and the volcano. Prior to that, I'd been thinking of disaster recovery and business continuity more in terms of the physical limitations of people being unable to travel, but she investigates the supply chain management nightmare created by the lack of air travel for days on end.
The message? You could have an excellent supply chain management strategy – but if you don't have the disaster recovery and business continuity plan to back it up, it won't do you a whole lot of good when it matters the most.
Do you have a successful disaster recovery or business continuity story that worked — or didn't, and you learned an important lesson from it? What's your supply chain management strategy when things go wrong? I'd love to hear your story; please e-mail me at rlebeaux@techtarget.com.
---
May 13, 2010 6:25 PM
"Where the CIO should report is a question as old as the CIO role itself," says John Van Decker, analyst with Gartner Inc.
Shoot, it's a stale question even for a reporter who has been covering CIO careers for five years.
But data on the topic, whether from Gartner or Forrester Research or the Society for Information Management (SIM), usually creates a stir and invariably is interpreted as a measure of the CIO role at a company.
The "good" answer for CIO careers, in my experience, is that they report to the CEO. After all, IT is pervasive in the enterprise, and if deployed effectively, a strategic asset. How many other executives under the CEO have the kind of depth and breadth of understanding of the way the business actually runs? Actually, the CFO does.
The nemesis is back — at least, according to a recent survey from Gartner and the Financial Executives' Research Foundation (FERF). Among a respondent pool of 482 senior financial executives, 42% said their IT organization reported to the CFO, while 33% said that organization reported to the CEO. In addition, 53% of the CFOS said they would like CIOs to start reporting to them.
Here's the kicker: In 41% of organizations, the senior financial executives (mostly CFOs) who responded to the survey viewed themselves as being the main decision maker for IT investments (my italics). So, what's a CIO to do?
Well, according to the experts at Gartner and FERF, the CIO and CFO have an opportunity "to form a powerful alliance that generates more value for the enterprise," but not without a whole lot of soul-searching, it seems, on the part of the CIO. Here's an excerpt from the press release:
However, this performance is often not achieved because of poor perceptions of IT, a parochial CFO or CIO perspective, or a failure to invest in the CFO-CIO relationship. CIOs must understand the impact their CFOs have on technology decisions in their organizations, and ensure that they are providing the CFO with the appropriate understanding of technology, as well as communicating the business value that can be achieved. …IT must interpret its relative strengths and weaknesses as opportunities for improvement, and must work with the finance organization to improve these perceptions. Establishing career paths for project managers, including a path into the project management organization, from which they can provide valuable training and coaching of apprentice project managers; and investment in project portfolio management solutions are just some of the ways that the IT organization can improve its position with the CFO.
Obviously these surveys have to be taken with a grain of salt. Survey results on this loaded question tend to vary depending on the survey pool. In this one, for example, the responses come from CFOs, the very people most inclined to inflate the power of their position at their organizations. (Technology costs a lot of money.) When SIM surveyed its mostly CIO members last year on this very question, 49% of CIOs said they reported to the CEO, and only 25% said they reported to the CFO.
I don't know that it is such a bad thing for the CFO to have the final say on IT investments. The argument was made to me recently — by no less than veteran CIO Tom Pyke, formerly with the U.S. Department of Energy and the Department of Commerce — that there are good reasons to keep the financial decisions and strategic decisions about IT separate.
But if I were a CIO reading this, what would stick in my craw is the scolding assumption that the burden to improve the relationship is all on the IT staff.
---
May 13, 2010 2:38 PM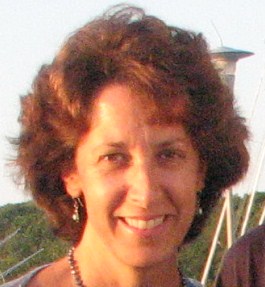 Profile: 4Laura
Sys-Con, creator of the sixth international Cloud Computing Expo held last month in New York, blamed a real cloud for the absence of traffic on its show floor. It wasn't enterprise concern over security, interoperability and portability of cloud services that kept attendees at bay, but airborne ash from the eruption of the Icelandic volcano.
Indeed, organizers said 15% of the anticipated 5,000 attendees were grounded in Europe, although there was no explanation for the visible lack of large corporate customers from the U.S. Virtually all the keynotes and informational sessions were led by one of the 100 cloud vendors (or industry consultants) whose booths occupied a basement corner of the Jacob K. Javits Convention Center.
During the keynotes and other premier sessions, the show floor was closed, presumably to fill the hall with bodies. Case studies of the cloud in action were presented as hearsay in cryptographic terms: "a large financial institution" or "a leading manufacturer in the energy field." True, there were a couple of partial case studies among small or smallish mid-market firms, and to the show's credit, most of the information presented was vendor-neutral. Sys-Con employed a cloud-based videoconferencing system to broadcast the main panels to Europe and around the world, including a lunchtime discussion at which a quartet from Iceland stood up to hawk the first "green cloud"—the volcanic ash having blown east to enable their departure.
When the floor reopened, traffic among the booths came primarily from staffers taking a break from other booths, and cloud partnerships were blooming faster than you can say latency. R1Soft, for example, a cloud vendor of backup software, told me about its partnerships with Hosting.com and The Planet. Likewise, LTech, a developer that helps companies "forklift their applications to the cloud," emphasized its cloud partnerships with Google, RightScale and Soasta.
"Soasta is the coolest company here," said LTech's marketing guru of the firm, which measures performance of a cloud installation. "You should go over there; tell them the guys at LTech sent you — they love us."
In a market that is sure to contract, the question is, who will buy whom? Driven by commodity pricing, no doubt many of the cloud vendors will die on the vine or be swallowed by larger competitors, according to Jeff Kaplan, managing director of ThinkStrategies, a consultancy in Cambridge, Mass.
Cloud vendor viability is a classic issue. Not many enterprises buy from startups, especially when cloud business models are unproven and unarticulated, confirmed Mike Grandinetti, managing director of Southboro Capital LLC, an entrepreneurial consulting company in Sudbury, Mass.
That would naturally drive the kind of cloud partnerships that formed at Cloud Expo in lieu of actual customers. "If you're selling into CIOs with mission-critical data, it's almost inevitable that a startup is going to have an uphill battle," Grandinetti said. "Without a large big brother to put an arm around your shoulder and walk you in, there is not a prayer of being successful."
---