---
June 17, 2010 6:33 PM
Democratizing business intelligence software is the anthem of the industry — and the rallying cry of lots of BI stories. Users can become masters of their own dashboards! But (no big surprise) the slogan doesn't always match reality. That's what I gathered from several of the CIOs and BI professionals attending the WebFocus user conference I've been writing about this week.
"Adoption is still the weak link," said Gary Gallant, VP of Coty Inc.'s global applications center of expertise, as well as the perfume manufacturer's BI point man. "What we are trying to do with BI now is build some prototypes to give to leadership so they can get a better feel for BI, because what we have now is, 'Well, what do I do with a dashboard?'"
Indeed, several  BI pros I spoke with at the show intimated that the widespread adoption of BI tools by the business–the BI revolution–awaits the rise of the digital natives in corporate management: in other words, the people who grew up with electronic data and are comfortable manipulating it.
In the meantime, Gallant had an interesting suggestion for bringing the "cool" factor to BI reporting for the C-suite: Forget the laptop and get your CEO an Apple iPad.
"I do think the iPad has the ability to change things," Gallant said. Part of what prevents CEOs and other C-suite execs from really living with BI, in his view, is the physical barrier: having to reach into the computer bag, lug out the laptop and wait for it to light up.
"The time it takes you to get to productivity — they just don't do it," he said. The BlackBerry is too small to see the results. But the iPad? "It gives you landscape to look and drill down. Plus, anything connected with Steve Jobs has sex appeal," he said.
Given the complexity of making an organization's store of information actionable, as they say in the BI biz, I'd like to hear your insights and best practices for dealing with this daunting task. Email me at ltucci@techtarget.com.
June 14, 2010 3:39 PM
I was in New York this past weekend, so I caught up on a lot of The New York Times technology coverage. The two that stood out the most were a piece on how being hooked on gadgets can literally start rewiring your brain, and an in-depth piece on how journalism is changing in the Internet age.
Once you've plowed through these New York Times technology pieces (that is, if your technology-addled brain can handle the length!), come back here and read the most recent stories from SearchCIO.com:
Pillars of cloud provisioning: Self-service, automation and policy — CIOs can control cloud provisioning with governance around self-service and automation, while embracing an on-demand, "business technology" approach.
Cloud SLAs: Tips for tackling uptime in the cloud — Given that online disruptions are inevitable, a cloud SLA should make providers responsible for uptime — and the CIO should test those parameters before it's too late!
Turning to BI analytics to turn a profit — Our senior news writer, Linda Tucci, attended a business intelligence user conference last week, where attendees shared the ways BI analytics helped them steer clear of danger zones and increase profits.
Five tips for firing up a BI analytics practice, and some reality checks — More from the conference: Five tips for getting a predictive BI analytics practice off the ground.
---
June 11, 2010 2:42 PM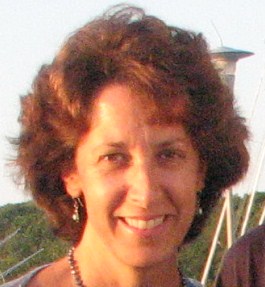 Profile: 4Laura
Cloud computing has been around so long, even the CTO Power Panel at the recent Cloud Expo couldn't identify its origins. "What was the year that BusinessWeek published the cover story on Amazon's risky bet?" quizzed Jeremy Geelan, moderator and president of the Sys-Con show.
The panel's collective amnesia could be due to the blurring storm of cloud computing services since that cover story was published in November 2006. "Who would have thought mail is being commoditized?" asked Brian Boruff, vice president of emerging technologies at global consulting firm CSC. And the rapid rate of change will continue: "In the next 12 months," predicted Jason Lochhead, CTO of hosting services at Terremark, "we'll see whether platform or service is the direction enterprises are going to go — whether people are willing to forgo a client/server environment."
Segueing from the past and future into the present, Geelan asked the panel whether the cloud has spawned anything that took them by surprise. The answers were amusing, and telling. As the speakers shared their thoughts, the line fogged up between the effect of the Internet on people's lives, and what the speakers perceived as the impact of the cloud.
"The memory of the cloud," shot back Boruff, who, it turned out, had just finished speaking to high school students so they'd understand the implications of posting a picture in a "Michael Phelps scenario." "We're coaching kids that they need to be educated about the digital footprint," he said. "There's a loss of privacy in the cloud. You can't remove anything that has been uploaded; it stays there forever."
An audience member stood up and proclaimed the death of the CD, as music, movies and online games — right down to Club Penguin for 3-year-olds — are delivered from the cloud. "My 3-year-old asks a question, and if I don't know the answer, she says to look it up!" he said.
"My kids have a hard time understanding that on-demand TV is new," another attendee related. "They couldn't imagine having to be in a certain place at a certain time to watch something."
The panel noted a blending of home and work online, as people merge their work identities with family and community identities: It's even possible to connect with people from decades past — high school classmates, for example — and your kids' friends at the same time. Mobile devices have brought people in closer touch, as has the Skype video service.
"But is all this progress? That's debatable. "When I was growing up in Holland, privacy was treasured," one person lamented. "The less people knew about you, the better."
---
June 9, 2010 10:47 PM
Predictive analytics, a subset of BI analytics, was a hot topic at the Information Builders Summit in Kissimmee, Fla., this week. Predictive BI analytics is about detecting and interpreting patterns in business data in order to make guesses about what's probably around the corner. Humans are pretty good at this, or we wouldn't be here. As the amount of data that businesses collect, process and store in any given minute swells, the task of seeing the relevant patterns increasingly is the job of machine learning, artificial intelligence and data mining tools.
One thing we haven't lost is our love of puzzles. Test your analytics IQ with four brainteasers, offered up in a session on BI analytics by researcher and BI author Wayne Eckerson of TDWI Research. (The smarties in the room were quick to solve all but one.)
1. What is the missing number in the following layout?

37   10    82
29   11    47
96   25    87
42    ?     15

2. What does this equal?

12 = DD + 11 = PP + 10 = LL + 9 = LD + 8 = MM + 7 = SS + 6 = GL = 5 = GR + 4 = CB + 3 = FH + 2 = TD + 1 = PPT = ?

3. What do these words have in common?

Vermont
Statuesque
Swedish
Arthur's
Africa
Sensation
Misunderstood

4. Which word does not belong?

Binoculars
Eyeglasses
Goggles
Handlebars
Jeans
Pliers
Scissors
Shoes
Tweezers
Answers: 6 (sum of the two digits of the number flanking the middle column); Twelve Days of Christmas; each contains the abbreviation for a day of the week; shoes (the only pair on the list that is not connected.)
---
June 7, 2010 3:53 PM
Will today be the day that iPhone 4G rumors meet reality? News outlets are salivating over the potential announcement of a fourth-generation iPhone at the Worldwide Developer Conference in San Francisco.
And, while we're talking about the iPhone, I blogged last week about what Apple's new tiered data plans might mean for cloud computing pricing in the future, but I didn't touch on the app-maker angle: Apparently some of them are worried the new caps will mean less app-etite for new iPhone apps.
As always, here are the latest stories from SearchCIO.com:
JetBlue uses LoadRunner for website performance testing — JetBlue Airlines uses HP's LoadRunner for website performance testing amid a spate of new cloud-based performance testing software services.
IT vendor management: Test your IQ on outsourcing, service providers — Effective IT vendor management programs can strengthen relationships with outsourcers and other service providers, boosting efficiencies and cutting costs. Is your strategy solid?
Why your business process change management model needs to change — Business process change management itself is changing, because of the rise of social media, the consumerization of IT and the pace of change. Learn what you need to do to keep up.
Cloud computing management guide for enterprise CIOs — CIOs are drafting cloud computing management strategies, as their organizations look to the cloud for scalability, affordability and greater computing ability. Learn more in this guide.
---
June 4, 2010 2:48 PM
AT&T's announcement this week that it's moving iPhone data plans to a tiered system is an interesting one. CIOs charged with enterprise resource planning management, especially with regard to the cloud, should take special note.
As you've probably heard, in lieu of a $30-a-month plan with unlimited data, AT&T will ask new iPhone subscribers to sign up for either a 200MB plan for $15 a month or a 2GB plan for $25 a month. In either case, a user can pay extra for increased data allowances.
Clearly, this is aimed more at the consumer than the corporate user (I'm still waiting to hear whether corporate users are moving to the iPhone platform for business purposes, since my impression is that the BlackBerry is still the king). But it could mark a subtle but important shift in how cell phone subscribers think about their usage. It's a whole lot easier to keep track of cell phone minutes and text messages than it is data. Minutes and text messages are quantifiable and discrete, whereas the MB requirements that come with regularly checking one's email or watching videos on YouTube aren't as clear.
In the enterprise, one advantage of cloud computing that's constantly being trumpeted is its scalability — enterprises can purchase the number of licenses they need based on the number of employees using the application. Again, very discrete numbers, but in the wake of AT&T's decision, might we see other vendors following suit? Could cloud providers eventually offer even greater scalability, down to the number of minutes spent using their applications? Might the pricing discounts be worth the CIO inquiring about such options?
These are all points to ponder as enterprise resource planning management floats into the cloud. Would the AT&T tiered usage model be viable in this case? Sound off with your thoughts below.
---
June 3, 2010 6:35 PM
Some avocations cry out more than others for the helping hand of a mentor. I've decided the CIO job is one of them. Maybe it's because the chief information officer is a relatively new entrant into the realm of bosses. Or maybe it's because the CIO job is so hard, demanding that right- and left-brain hemispheres be in top working order. My reporting a few years back on women in IT who became CIOs showed me what a difference mentors (literally mentors, in their cases) made in building their IT management careers, from encouraging these women to take on technically difficult projects to going to bat for them on equal pay.
At a recent lunchtime seminar titled "The Path to CIO", two seasoned CIOs talked about the influence of mentors on their careers. For Anthony Sirabella, CTO at the Boston-based Grantham, Mayo, Van Otterloo investment management firm, the mentor was a national sales executive. At one point, this man needed some data quickly. Instead of using COBOL, Sirabella figured out another way to extract the data ASAP.
"He saw some value," Sirabella recalled, and soon the sales executive was taking the young technocrat to business meetings. As Sirabella got closer to the inner sanctum of meetings, the sales exec pulled him aside and said, "Tony, stop speaking like a technologist." Common advice for CIOs, but Sirabella was not a CIO then and took the advice to heart. "Sometimes when you are hearing things from the business folks … you have to put it in your pocket and run with it," he recalled." For him, the comment marked the beginning of a deep education in financial services. Every time he didn't understand something — an option spread, a particular type of proprietary trading — he asked the sales guy to teach him. Along the way, he studied for the Series 7 Exam, the financial services industry's toughest certification test. "I never took it, but I got to understand what they were talking about," Sirabella said.
Daniel Sheehan, CIO of Dunkin' Brands, whose brands include Dunkin' Donuts and Baskin-Robbins, met his mentor, Marriott International CIO Carl Wilson, back in the mid-1990s during a problematic SAP implementation at Georgia-Pacific in Atlanta. At the time, Wilson was CIO and Sheehan was an IT manager on the SAP project. The stress they both felt working in a business where the "business didn't want to change," cemented the bond between them. Indeed, the project was called off, but thanks to Wilson, Sheehan landed on his feet, working on a $1.7 billion global SAP rollout for Coca-Cola. "He helped put me with the Coke folks, and six weeks later he left Georgia-Pacific," Sheehan recounted. "If I have something I want to run by him, he is always there." (Sheehan also learned a big lesson about change management, as detailed in today's story on SearchCIO.)
Of course, both Sirabella and Sheehan would not have had the benefit of mentors had they not shown some value, as Sirabella put it. Mentors take on manatees (as 30 Rock character Tracy Jordan calls them) when they see that the time investment leads to a lasting, useful relationship. So, aspiring CIOs in need of mentors should be ready to bring something to the table.
---
June 1, 2010 4:18 PM
I hope all of our U.S. readers enjoyed a lovely three-day weekend. I certainly did, but it almost feels as though it's not worth it when there's so much work to return to Tuesday!
I'm catching up on the most recent tech headlines, as well as the most recent stories from SearchCIO.com. Follow the links below for more information.
I guess the "Quit Facebook Day" over the weekend was a flop, but social media privacy concerns are serving as the launching point for a new slate of "anti-Facebook" social networking platforms.
Oh, boy. We've been hearing that tech job openings are surging, but HP just announced that it's cutting 3,000 jobs.
CIOs must manage changes in IT due to cloud computing services — Cloud computing services cast a shadow of fear over IT departments that are scrambling to change amid a flurry of business units bypassing traditional channels.
The CIO job under a microscope at MIT Sloan CIO Symposium — Tactical and strategic, behind the scenes and front and center, IT control freak and innovation unleasher: The MIT Sloan CIO Symposium explores the paradox of the CIO job.
Five questions: What works and what doesn't in a green IT strategy — Four IT pros talk about how their companies are pursuing a green IT strategy, and offer plenty of tips and advice about what works and what doesn't.
Is it the CIO's job to reduce energy consumption? — CIOs will be given the responsibility to develop products to reduce energy consumption, a recent report says, and they should start now to build expertise in energy informatics.
---
May 28, 2010 5:55 PM
Did you know that your company might be changing your IP address scheme, whether you like it or not, in the near future? Admittedly, this is something that never occurred to me, but it turns out the Internet could actually run out of IP addresses in the next 18 months, as more and more devices, from personal computers to smartphones, are accessing the World Wide Web.
Thankfully, this is a fixable situation. The Internet is currently built around IP Addressing Scheme v4, which provides about four billion IP addresses, but waiting in the wings is IPv6, which will make trillions more addresses available, CNN reports. But businesses are apparently slow to adapt to IPv6, so it's possible there could be a crunch by next fall with companies that have previously resisted changing their IP address scheme.
We think of the Internet as an unlimited resource, and maybe it is, but keeping it that way takes further technological advances and a willingness to change. The CIO's to-do list is already a mile long, so I'm wondering if changing your IP address scheme to IPv4 is even on your CIO radar yet?
---
May 27, 2010 7:44 PM
A story in this morning's New York Times on BP's risk management strategy will no doubt send chills down the spine of many a corporate risk and compliance officer.
The story reports on an internal BP document showing that for financial reasons and expediency, the oil company chose to use the riskier of two options to seal up the well that soon after started spewing untold gallons of oil into the ocean. The document was provided to the Times by a Congressional investigator.
Presented with the internal evidence that BP knowingly chose the riskier of the two options, a BP spokesman reportedly told a reporter there "was no industry standard" for the casing used to seal up deepwater wells. The approach used by BP "had not been unusual."
Unfortunately, the result of BP's choice is very unusual.
In the absence of an industry standard, BP pursued a risk management strategy that turns out to put the planet at risk. The response certainly makes a case for industry standards, and shows why government must step in when fools don't fear to tread.
Anyway, I think it's safe to say that BP's risk management strategy didn't pay off. It already has cost this conglomerate far more than the billions it will take to clean up after it.
The new face of BP is a dead brown pelican, blackened from bill to tail with oil, neck twisted and defunct wings outstretched. No industry standard, BP? Go tell that to the dead and dying.
---