---
July 19, 2013 9:27 PM
Have you ever felt like you were being watched? Well, get used to it.  More and more retailers are getting sophisticated with their data collection programs. From mobile device tracking to old-fashioned video surveillance, in some places the moment you step into a store the race is on to find out as much about you and your shopping habits as possible until you step back outside. A prime example of the creepy data grabbing capabilities retailers have access to today can be found in this week's lead Searchlight item. It's a piece from The New York Times that focuses on some super spy ops at Nordstrom's and the technology that enabled it. Plus, watch out for malware in wearable devices, a new cloud survey shows CIOs have bigger fear than security, pro-tips to speed up your workday and more.
July 12, 2013 7:27 PM
Poor Jay-Z already had 99 problems, now an app glitch is one. Actually, the big fail that was the "Magna Carta The Holy Grail" album mobile app launch was more of a problem for business partner Samsung and millions of Mr. Carter's fans. (Chances are Jay-Z is making it out of this one unscathed.) For CIOs who've been down the mobile app road, failures are familiar. The thing about the Samsung story is how inconceivable it seems that a company trying to pull off such a high profile marketing bonanza could let these failures happen. And to top that off with some "oh by the way, you have to consent to data mining" well, that's just bad business, man.  Also in this week's Searchlight: fun and games with data privacy, why we all may have a role in powering the "Internet of Things," scary consequences of sideloading and more.
---
July 5, 2013 4:46 PM
It would be the special delivery we've all dreamed of since the dawn of the electronic exchange of words — self-destructing email. And while it could save jobs and relationships the world over, it could also be a pretty helpful email security tool,  as is pointed out in this week's top Searchlight item. If the whole email-backsies isn't enough to entice you to click, this week's Searchlight also has news and views on the possible iWatch and some awesome examples of innovation and innovators.
---
June 24, 2013 7:09 AM
The days may be long and include far too much coffee, but I always enjoy a good tech conference. The new ideas, the inspirational talk, the excessive coffee (didn't say too much was a bad thing) but most of all I love the tales from the trenches. This week at the E2 conference in Boston I sat in on a chat about SaaS apps and cloud migration with Boston Celtics VP of technology Jay Wessel; it's the topic of this week's Searchlight. What was great to hear was that he's experienced some success as well as some disappointment with the cloud and he was just happy for the learning experiences. Not big on cloud when it first became a buzzword,  he opened himself to the possibility that there were ways cloud solutions could benefit his organization. Not afraid of change, not afraid to make a mistake, not afraid to admit when things aren't working out — attributes all IT leaders would do well to possess. Also this week: Google's inflation innovation, the latest from the NSA "situation" and more.
---
June 14, 2013 4:12 PM
If the government sent us discount coupons would we feel differently about their data collecting "habits"? This week the Searchlight looks at a few of the many, many opinions and players currently sharing the data privacy stage. Now that the cat we all knew existed is out of the bag, what do we do about it? One thing is for sure — we have to keep the conversation going.
---
May 17, 2013 6:32 PM
You've gotta hand it to those cybercriminals, they're not afraid to innovate. This week's SearchCIO.com Searchlight starts off with a look at a brazen hacker business model that offers DDoS attacks as a service. It's just another example of the ever-evolving cybercrime landscape requiring the constant vigilance of CIOs and a continuous flow of information with their C-suite peers and everyone in the enterprise. Also this week: a big need for soft skills in big data, confusion in the cloud, preparing for the robot onslaught and more.
---
May 10, 2013 9:20 PM
Jennie Lamere did something pretty cool. The 17-year-old high school senior beat out 80 competitors to win a recent hackathon. The prize-winning innovation is an app that called Twivo that can be used to block TV spoilers from Twitter feeds. And I just did something pretty cool, too. I managed to about four sentences into this paragraph without pointing out the fact (albeit kind of obvious from her name) she is a she. This week's SearchCIO.com Searchlight looks forward to the day when women in technology are highlighted not because their choice of work or expertise is somehow seen as novel but because what they're accomplishing — like Jennie — happens to be awesome.  Also this week: backing into the ROI of big data, email bounces back, a dim outlook for Google Glass and more.
---
May 3, 2013 4:33 PM
Try to contain your surprise. The lead item in this week's SearchCIO.com Searchlight asserts that Amazon is poised to conquer the enterprise cloud services market. Writer Christopher Mims lays out the argument, and darn if it doesn't seem plausible. What's more, IMHO, it just might be a good thing for CIOs. Also in this week's Searchlight: why VDI could be the key to unlocking the cloud's potential, tips on harnessing big data, a very ironic data security breach and more.
---
April 26, 2013 6:23 PM
OK, it may not technically be true, but semantically — the end is near! This week's SearchCIO.com Searchlight leads off  with the opinion of an esteemed federal CIO (and several of his peers) who believes the days of separating "cloud computing" from "computing" have are nearly over. Remember, these are folks in government agencies, where change isn't exactly lightning fast. So if they're seeing am IT landscape where cloud is so prevalent as to make distinctions irrelevant, private sector CIOs would be wise to take stock. Also this week: big data's human side, potential perils of the new digital age and more.
---
April 22, 2013 7:55 PM
These days, I often find myself among those who are tiring of the way social media has inserted itself into just about every part of our lives. But with the terror attack at the Boston Marathon and the subsequent frighteningly chaotic search for suspects that followed, I found myself grateful for the positive side of the power of social media. This week's SearchCIO.com Searchlight focuses on ways social media keeps us connected, helps those in need, provides information and brings comfort in the worst of times.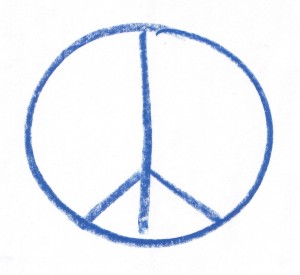 ---