---
September 13, 2013 6:35 PM
Sooo, who wants a gold iPhone?!* If Apple's annual Cupertino hype-o-rama failed to excite you with it's new colors and cheaper prices for iPhones, that may be because you came in a little late. If you blinked, or failed to hit "refresh" on your browser, you might have missed the official introduction of Apple iOS 7.  That's too bad, because while it might not have been the sexiest announcement, it was the most important for CIOs. Fear not, this week's lead Searchlight items looks past the shiny stuff at the inner beauty the new mobile operating system has to offer the enterprise. Also this week: Google expedites its strike back against the NSA, why even really, really encrypted things aren't really encrypted, our tablet-raised future workforce and more.
September 6, 2013 8:15 PM
It's a mad, mad, mad, mad mobile world. For the most part that world is being lorded over by Android (Google) and Apple. And while some have pooh-poohed Microsoft's Nokia acquisition as a weak, last-ditch effort at relevancy — let alone superiority — in the mobile market such quick dismissal may be a little misguided. As this week's Searchlight points out, Microsoft has a lot to offer through what it's gained in the acquisition and nothing to lose. Read all about it and then catch up on the latest installment of "Tales from the Encryption" (a little levity for a heavy NSA piece), the marketing dream that is Android 4.4 and more.
---
September 4, 2013 5:00 PM

Profile: Nicole Laskowski
IT+Product +Marketing. That's the formula behind car-sharing pioneer Zipcar's mission to deliver personalized service to its more than 800,000 members, said  Brian Harrington, chief marketing officer (CMO).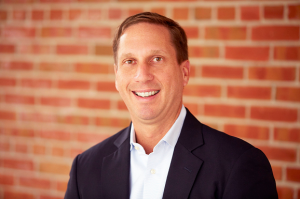 I recently spoke to Harrington about how data plays a crucial role in making that happen. Rather than every IT-related request falling on the shoulders of the IT department, Harrington has embraced a concept we've been pushing on SearchCIO for awhile — hybrid IT.
"The primary driver of this business is around product experience," Harrington said. "And so you have to think about our success as being driven by IT plus product plus marketing."
Of course, it's one thing to slap a label on collaboration between IT and the business, between the CIO and CMO. It's another to put it into practice. For Harrington, it means working closely with his IT counterpart, the vice president of engineering. With big projects or big purchases, the two departments come together to identify the business use cases and make joint decisions; but not everything is a big project and not everything requires engineering's attention, Harrington said.
"We use a lot of tools within marketing that engineering doesn't even touch," he said. "And, honestly, they don't want to touch them." The tools tend to be point solutions that solve a single pain point. Social media monitoring is one example, but another is a tool that enables Zipcar's marketing department to perform A/B testing on how to personalize landing pages.
Rather than bother engineering with these smaller, simpler requests, Harrington turns to the relatively inexpensive and easy-to-use Software as a Service (SaaS) tools. And he does so with the company's blessing.
"There's recognition within the company that some of these tools are fantastic and are great solutions for some of the specific needs of marketing," he said. "And so, to that extent in these situations, engineering is fully supportive of our use and adoption of these things."
Figuring out a way to prioritize IT-related tasks can help take some of the pressure off IT departments that need to focus on the demand for agility, Harrington said. "That solution set means there are some things engineering does really well and some things where the needs are better served by SaaS-based tools," he said. "It's a happy hybrid between the two that makes it really work."
IT+Product+Marketing = Win/Win?
---
August 27, 2013 7:33 PM
Are you and your IT organization ready to go for 100% virtualization? VMware is, and not so much in the abstract. Of course the goal of VMware would be to have every customer at 100% virtualization, that's not quite news,  but the difference now is new VMware tools make for a realistic way to get there.
At this week's VMWorld 2013, VMware CEO Pat Gelsinger announced an array of new products and services aimed at  making the  software-defined data center a reality including new versions of vCloud Suite and vSphere. But the bigger news, which generated a lot more hallway chitchat, was the introduction of  VMware NSX network virtualization platform and VMware Virtual SAN storage for virtual machines. Here is a quick bullet list of what they're about:
VMware NSX – network virtualization platform
Entire networking and security model will be delivered in software, decoupled from networking hardware
Operational model for networking promises to breaks through current physical network barriers, enable data center operators to achieve significantly better speed and agility, while reducing costs
Data center operators will be able to treat their physical network as a pool of transport capacity that can be consumed and repurposed on-demand
Virtual networks are programmatically created, provisioned and managed, utilizing the underlying physical network
Virtual networks support existing applications, unchanged, on any physical network infrastructure
Platform is built on distributed architecture where the network services are integrated with the hypervisor kernel, enabling network services to scale out in concert with the hypervisor to meet the application's needs
Extensible platform leverages a distributed service framework for easy insertion of partner services
VMware Virtual SAN – storage for virtual machines
New technology extends VMware vSphere to pool compute and direct-attached storage
A virtual data plane clusters server disks and flash to create high-performance, resilient shared storage designed for virtual machines
New tier of converged infrastructure  enables rapid and granular scaling of compute and storage resources
Distributed architecture enables storage services to scale out linearly with the needs of the application
Distributed architecture enables delivery of I/O performance comparable to mid-range storage arrays while leveraging the economics of direct-attached storage
Policy-driven control plane automates storage consumption and management via virtual machine-centric policies.
So what do the new innovations mean for CIOs involved in the virtualization process or who think they've gone as far as they'd like to? I spoke with VMUG (VMware User Group) president and cloud ecosystem lead Mariano Maluf to get his take; watch for it soon on SearchCIO.com.
---
August 23, 2013 8:09 PM
There's a lot to hate about going to the mall. In fact, after the age of 17, there's pretty much nothing to like. And yet, there is something about that communal "does this look good on me?" experience folks are allegedly pining for in the age of buying online. Enter social shopping — think your typical Amazon experience dipped in Pinterest with a dash of Facebook and some Twitter. Right now it's all the rage with investors who fueling with cash these sort of online e-malls/virtual bazaars. And why should CIOs care? Head over to the Searchlight to read more. This week's installment also features Mark Zuckerberg's latest charitable (?) endeavor, some troubling outages, a possible end to PowerPoint and more.
---
August 16, 2013 6:24 PM
There's an old expression in journalism: "If your mother says she loves you, check it out."  In other words, take nothing for granted when reporting a story. Apparently those who reported Google's "shocking admission" about email privacy forgot that little piece of advice. Honestly, besides being a terrible public relations move, it just seemed dang unlikely that Google would come right and out say that Gmail users have no reasonable expectation of privacy. It turns out Google didn't quite say that, as is pointed out in this week's lead Searchlight item. But so what if they did? The only shocking thing would be that someone said it out loud. Even encrypted email services have potential vulnerabilities — including, disturbingly, destroying themselves to save customer information from prying eyes. Also in this week's Searchlight: still more NSA privacy violation revelations, an affirmative use of predictive analytics, the last days of BlackBerry and more.
---
August 9, 2013 8:01 PM
Are we not in the digital age? Why would someone who could afford to buy absolutely anything choose to buy The Washington Post? Amazon founder Jeff Bezos's purchase of the paper certainly had tongues wagging and keyboards clacking. Was it to be closer to the seat of political power? A vanity move? A way to sell more Kindles (yeah, probably not that one– though it was mentioned!) Any of the speculated ulterior motives could be true. But the real story here is that someone who revels in showing off that he can build a business where others say its impossible just took on one such impossible project.  Bezos isn't the only newspaper buying billionaire out there (hello, Boston Red Sox owner John Henry and Warren Buffett) but he is the only one with the chops to potentially transform this dying industry. CIOs keep an eye on this, we may be about to witness a clinic in digital disruption. Also in this week's Searchlight: talking trash about big data (litterally), what CIOs are doing wrong now and more.
---
August 2, 2013 8:07 PM
It seems we've all been so wrapped up in where, when and how  the government is spying on our communications we forgot all about how our employers do it too. In a week rife with news related to data privacy issues, it was the tale of the pressure cooker-Googling Long Island couple that stole the attention of the Web world this week. But in true sensational-Web-story form it was it took a few trips around the world before all (or most) of the facts came out. It all showed how twitchy we've become about our data and raised some queries about the CIO's place in questions of privacy. Also this week: looking into "cloud futures," how public CIOs are facing the changing the IT workforce and more.
---
July 30, 2013 8:32 PM
By Nicole Laskowski, Senior News Writer
SAN DIEGO – Security, ethics and privacy hover on the outskirts of the big data discussion; they are not ignored, but they don't often appear in the spotlight, either. That's why it was surprising to see an entire session devoted to all three at this week's Gartner Catalyst conference. Sure, the session came at the end of the first day during a quick, 30-minute time slot; still, analysts Ramon Krikken and Ian Glazer were bucking a trend by giving these topics a forum.
Even better, the Gartner Catalyst presentation had a razor sharp focus, highlighting three big data mistakes and providing tips on how to best protect data. The big takeaway: Big data requires unflinching honesty — be it when defining what it is, how to best protect it or what it might be worth to the company.
1: Big data "weight"
Because businesses still struggle to define big data, they tend to grasp onto data volume, ignoring its other facets, such as the speed and variety of the data, according to Krikken. That lack of understanding can lead businesses down a path of rationalization when it comes to security and privacy: Either they think they don't have enough data to warrant new or different kinds of data security measures or they make the big data mistake of thinking they have so much data, the weight alone provides a kind of protection. "It's like a big haystack and [attackers are] looking for a needle, so our data is fine," Krikken said, repeating what he's heard from some of his clients.
That thinking will get businesses into trouble, Krikken said, because even with "small" data, "it can still have some big properties."
2: Everything and nothing is new
Sometimes businesses see big data and think they need to scrap what they have and start fresh with new technologies, vendors and processes; sometimes, businesses fall prey to believing that what they have in place is big-data ready, according to Glazer. The same holds true for security and privacy measures, where Glazer has observed "fairly watered down" recommendations. A classic big data mistake involves risk assessment. He compared the typical company risk assessment to a dentist saying "OK, rinse."
"This is not a useful instruction," he said. "It doesn't give an indication of where I am in the process."
Big data requires a mix of the old and the new measures. Before embarking on a big data initiative, businesses should already have data governance and security measures in place, Glazer said. So the introduction of big data doesn't require a new governance model — it just means building out what's already there. "When it comes to where the rubber meets the road, I may have an implementation detail that's specific to my Hadoop environment," he said. "But I'm still within the data protection program that I, frankly, always have been building upon."
3: Privacy vs. utility
This was the stickiest of the three paradoxes — and, not surprisingly, the one with an ethical bent. There's a tendency to want to scrub the data of any personally identifying characteristics, but sometimes too much scrubbing of the data can render it useless.
"The problem is once somebody loses anonymity, it cannot be regained," said Krikken.
Glazer gave an example of how geolocation data (which he called some of the most "privacy invasive data" out there) can be more unique than a fingerprint. Krikken countered the argument with a story about how scrubbed data from a small-scale study covered up a correlation between the arthritis drug Vioxx and heart attacks.
So businesses have to make choices: How much privacy can they provide without losing all of the data's utility and at the same time not breach a legal threshold that could damage their reputation? It's a tightrope walk, the analysts said, that may have to be made on a case by case — and a data set by data set — basis.
Plotting the terrain
One way to have this conversation — on both a legal and a cultural level — is to visualize the terrain. Create a chart of the privacy landscape that places risk on one axis and geographic region on another, Grazer said. The chart should include a line of demarcation between high risk, which indicates a lack of compliance or an action that could hurt the brand, and low risk, which indicates legal compliance or feelings of good will toward the brand. Think about controls deployed, best practices and how risk may vary from one region to the next and plot it out along the chart.
A tool like this can help businesses evaluate how they stack up against the competition, but it can also help to remove the surprise of regulatory wrongdoing or actions that may harm the company's reputation. With big data, "we don't know the totality of the data sets we're working with," Grazer said. "And especially when we use external data, we don't want a surprise about expectations of the use of that kind of information to a specific geography."
On the flip side, it can also help businesses identify cases where a certain amount of risk may actually be worth it.
---
July 26, 2013 7:47 PM
They're a hot commodity in high demand. They're the cool kids who know how to get down and dirty with the big data. They're the data scientists, the folks who give meaning to, well, just about any information you can collect. But what if their results are flawed? What if they don't really have all the data needed to draw correct conclusions? This week's lead Searchlight item comes from the blog of data scientist Pete Warden who believes it's high time his work, and that of his peers, faced a little more scrutiny. Everyone from academics to "real scientists" to data gatekeepers to you (yes, you!) has a role they can play to make data analysis more trustworthy. Also this week: Google's latest gadget is one humdinger of a dongle, the potential perils of Bring Your Own Cloud and more.
---