---
September 27, 2013 8:34 PM
When it comes to chatter about BlackBerry's fantastic tumble there's plenty being said about who did what wrong and at what point and why. But this week's Searchlight looks at the whole sad story from a different angle: that it was inevitable and ultimately doesn't matter because mobile innovation is dead. Wait a sec, dead? How could it be dead? This is all happening so fast! Exactly, says Wired's Marcus Wohlsen. But Searchlight isn't all sad this week, we've also got Google's well thought out answer to Siri, a self-interest soaked apology to the tech industry, bad BI practices to avoid and more.
September 20, 2013 9:38 PM
There are so many product announcements — big and small — pretty much every hour of the day. Maybe that's an exaggeration, but my inbox would beg to differ. That said,  it's easy for innovative items to pass by virtually unnoticed. This week's lead Searchlight item focuses on one such announcement. While not the caliber of, say, a gold-colored iPhone, Box last week introduced the beta version of a new online content creation and collaboration tool that could (pundits propose) unseat — or at least compete with — the likes of Google Docs and possibly even Microsoft Word. But what's really interesting is what this tool represents — another step toward the "appification" of the enterprise.
Also in this week's Searchlight: Google can hardly be expected to focus on document collaboration tools when it's busy warding off Death itself; the unrelenting audacity of cybercriminals and the new iPhone 5s; data centers' unlikely new BFF and more.
---
September 16, 2013 1:08 PM
Last year, Microsoft Corp. purchased Yammer for $1.2 billion, and, as analysts have argued, the acquisition was about more than social collaboration software.
"There are a lot of reasons why Yammer was worth $1.2 billion to Microsoft," said Rob Koplowitz, analyst for Cambridge, Mass.-based Forrester Research. "The way Yammer views how to build new functionality, how to prioritize bringing new functionality in, how to evaluate the value of that functionality once it's in the product is fundamentally different. I think it was one of the things they do hope to learn from Yammer."
Changing the structure of how things are developed at Microsoft is imperative, said Koplowitz, especially in light of the growing threats from competitors such as Google, Apple and even Salesforce. But, still, it's no small task. Managing the code for Office products alone is a massive undertaking, he said.
As it stands, both companies may be hoping to learn from each other. Pisoni said that while Yammer executes quickly on ideas, "the process of ideation and spec writing still feels too slow."
In a project dubbed "Initiatives," Yammer and Microsoft are looking for ways to tie their two approaches together. Though Pisoni shied away from revealing too many details, he did mention projects — e.g., finding better interoperability between email and social — would be handed over to a cross-functional teams of 20 to 25 that would operate for a short time and be treated like startups.
Easier said than done, says Koplowitz, who sees both promise and hardship in the meshing of two very different cultures. "I think there's a big cultural battle Adam and Yammer is taking on. And a lot of the folks at Microsoft are steadfastly behind him, but boy that's a big battleship to turn."
---
September 13, 2013 6:35 PM
Sooo, who wants a gold iPhone?!* If Apple's annual Cupertino hype-o-rama failed to excite you with it's new colors and cheaper prices for iPhones, that may be because you came in a little late. If you blinked, or failed to hit "refresh" on your browser, you might have missed the official introduction of Apple iOS 7.  That's too bad, because while it might not have been the sexiest announcement, it was the most important for CIOs. Fear not, this week's lead Searchlight items looks past the shiny stuff at the inner beauty the new mobile operating system has to offer the enterprise. Also this week: Google expedites its strike back against the NSA, why even really, really encrypted things aren't really encrypted, our tablet-raised future workforce and more.
---
September 6, 2013 8:15 PM
It's a mad, mad, mad, mad mobile world. For the most part that world is being lorded over by Android (Google) and Apple. And while some have pooh-poohed Microsoft's Nokia acquisition as a weak, last-ditch effort at relevancy — let alone superiority — in the mobile market such quick dismissal may be a little misguided. As this week's Searchlight points out, Microsoft has a lot to offer through what it's gained in the acquisition and nothing to lose. Read all about it and then catch up on the latest installment of "Tales from the Encryption" (a little levity for a heavy NSA piece), the marketing dream that is Android 4.4 and more.
---
September 4, 2013 5:00 PM
IT+Product +Marketing. That's the formula behind car-sharing pioneer Zipcar's mission to deliver personalized service to its more than 800,000 members, said  Brian Harrington, chief marketing officer (CMO).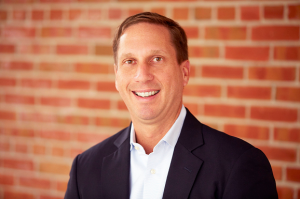 I recently spoke to Harrington about how data plays a crucial role in making that happen. Rather than every IT-related request falling on the shoulders of the IT department, Harrington has embraced a concept we've been pushing on SearchCIO for awhile — hybrid IT.
"The primary driver of this business is around product experience," Harrington said. "And so you have to think about our success as being driven by IT plus product plus marketing."
Of course, it's one thing to slap a label on collaboration between IT and the business, between the CIO and CMO. It's another to put it into practice. For Harrington, it means working closely with his IT counterpart, the vice president of engineering. With big projects or big purchases, the two departments come together to identify the business use cases and make joint decisions; but not everything is a big project and not everything requires engineering's attention, Harrington said.
"We use a lot of tools within marketing that engineering doesn't even touch," he said. "And, honestly, they don't want to touch them." The tools tend to be point solutions that solve a single pain point. Social media monitoring is one example, but another is a tool that enables Zipcar's marketing department to perform A/B testing on how to personalize landing pages.
Rather than bother engineering with these smaller, simpler requests, Harrington turns to the relatively inexpensive and easy-to-use Software as a Service (SaaS) tools. And he does so with the company's blessing.
"There's recognition within the company that some of these tools are fantastic and are great solutions for some of the specific needs of marketing," he said. "And so, to that extent in these situations, engineering is fully supportive of our use and adoption of these things."
Figuring out a way to prioritize IT-related tasks can help take some of the pressure off IT departments that need to focus on the demand for agility, Harrington said. "That solution set means there are some things engineering does really well and some things where the needs are better served by SaaS-based tools," he said. "It's a happy hybrid between the two that makes it really work."
IT+Product+Marketing = Win/Win?
---
August 27, 2013 7:33 PM
Are you and your IT organization ready to go for 100% virtualization? VMware is, and not so much in the abstract. Of course the goal of VMware would be to have every customer at 100% virtualization, that's not quite news,  but the difference now is new VMware tools make for a realistic way to get there.
At this week's VMWorld 2013, VMware CEO Pat Gelsinger announced an array of new products and services aimed at  making the  software-defined data center a reality including new versions of vCloud Suite and vSphere. But the bigger news, which generated a lot more hallway chitchat, was the introduction of  VMware NSX network virtualization platform and VMware Virtual SAN storage for virtual machines. Here is a quick bullet list of what they're about:
VMware NSX – network virtualization platform
Entire networking and security model will be delivered in software, decoupled from networking hardware
Operational model for networking promises to breaks through current physical network barriers, enable data center operators to achieve significantly better speed and agility, while reducing costs
Data center operators will be able to treat their physical network as a pool of transport capacity that can be consumed and repurposed on-demand
Virtual networks are programmatically created, provisioned and managed, utilizing the underlying physical network
Virtual networks support existing applications, unchanged, on any physical network infrastructure
Platform is built on distributed architecture where the network services are integrated with the hypervisor kernel, enabling network services to scale out in concert with the hypervisor to meet the application's needs
Extensible platform leverages a distributed service framework for easy insertion of partner services
VMware Virtual SAN – storage for virtual machines
New technology extends VMware vSphere to pool compute and direct-attached storage
A virtual data plane clusters server disks and flash to create high-performance, resilient shared storage designed for virtual machines
New tier of converged infrastructure  enables rapid and granular scaling of compute and storage resources
Distributed architecture enables storage services to scale out linearly with the needs of the application
Distributed architecture enables delivery of I/O performance comparable to mid-range storage arrays while leveraging the economics of direct-attached storage
Policy-driven control plane automates storage consumption and management via virtual machine-centric policies.
So what do the new innovations mean for CIOs involved in the virtualization process or who think they've gone as far as they'd like to? I spoke with VMUG (VMware User Group) president and cloud ecosystem lead Mariano Maluf to get his take; watch for it soon on SearchCIO.com.
---
August 23, 2013 8:09 PM
There's a lot to hate about going to the mall. In fact, after the age of 17, there's pretty much nothing to like. And yet, there is something about that communal "does this look good on me?" experience folks are allegedly pining for in the age of buying online. Enter social shopping — think your typical Amazon experience dipped in Pinterest with a dash of Facebook and some Twitter. Right now it's all the rage with investors who fueling with cash these sort of online e-malls/virtual bazaars. And why should CIOs care? Head over to the Searchlight to read more. This week's installment also features Mark Zuckerberg's latest charitable (?) endeavor, some troubling outages, a possible end to PowerPoint and more.
---
August 16, 2013 6:24 PM
There's an old expression in journalism: "If your mother says she loves you, check it out."  In other words, take nothing for granted when reporting a story. Apparently those who reported Google's "shocking admission" about email privacy forgot that little piece of advice. Honestly, besides being a terrible public relations move, it just seemed dang unlikely that Google would come right and out say that Gmail users have no reasonable expectation of privacy. It turns out Google didn't quite say that, as is pointed out in this week's lead Searchlight item. But so what if they did? The only shocking thing would be that someone said it out loud. Even encrypted email services have potential vulnerabilities — including, disturbingly, destroying themselves to save customer information from prying eyes. Also in this week's Searchlight: still more NSA privacy violation revelations, an affirmative use of predictive analytics, the last days of BlackBerry and more.
---
August 9, 2013 8:01 PM
Are we not in the digital age? Why would someone who could afford to buy absolutely anything choose to buy The Washington Post? Amazon founder Jeff Bezos's purchase of the paper certainly had tongues wagging and keyboards clacking. Was it to be closer to the seat of political power? A vanity move? A way to sell more Kindles (yeah, probably not that one– though it was mentioned!) Any of the speculated ulterior motives could be true. But the real story here is that someone who revels in showing off that he can build a business where others say its impossible just took on one such impossible project.  Bezos isn't the only newspaper buying billionaire out there (hello, Boston Red Sox owner John Henry and Warren Buffett) but he is the only one with the chops to potentially transform this dying industry. CIOs keep an eye on this, we may be about to witness a clinic in digital disruption. Also in this week's Searchlight: talking trash about big data (litterally), what CIOs are doing wrong now and more.
---