---
March 28, 2014 12:28 AM
According to Gartner Inc. analyst Tom Austin, there are three classes of smart machines: The doers, the movers and the sage. It's that last category CIOs will need to pay attention to, which includes both virtual personal assistants and smart advisors, such as IBM's Watson. Virtual personal assistants will learn what you do, who you work with and what you're working on. Smart advisors, on the other hand, are subject-matter experts that will, say, help a doctor recommend medical treatment. Both are poised to push their way into the enterprise in the next two years, according to Austin.
In advance of the Gartner Business Intelligence and Analytics Summit, where he'll be delivering a keynote on the subject, Austin sat down with SearchCIO to talk about what may very well become a "bring your own smart machine" environment and how CIOs can help the enterprise get started.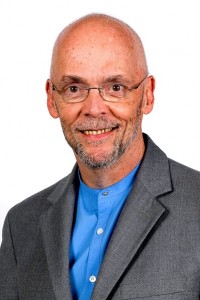 What will be the biggest pain point for CIOs when it comes to embracing the technology Gartner calls "smart machines"?
Tom Austin: Three words: security, privacy and innovation are at odds here. To really take advantage of these technologies, the CIO needs to find a way to let users use a range of these technologies rather than bet that any one vendor is going to have the right answer or a perfect answer. And it creates all of the problems you're thinking of — from regulatory to security.
Every year, we publish the Cool Vendors special report. We are often focused on the big guys, and we've used this as opportunity to shine a light on smaller companies. And they represent things we think CIOs and CEOs should be looking at. We have one coming out on smart machines, and we're surfacing five different technologies, all from little companies, that have a shot at revolutionizing how people work. We don't know who is going to win, but we think the CIO needs to figure out how to allow diversity and slow natural selection to occur.
Can you give tangible tips on how the CIO can do that?
Austin: One of the things the CIO should be doing around virtual personal assistants is setting up some initial sandboxes wherein employees can come and play with any one of a dozen different personal assistants that will be out in the market by 2017. (By 2015, there are going to be two or three reasonably powerful ones, and the number will just continue to expand.)
But this becomes an opportunity for IT to figure out how far they can let these things loose. What do they have to manage versus what can they allow or rely on users to manage. I don't know what the right answers for this are, but I know companies that wait and limit themselves to a single vendor take a significant risk of falling behind their competition.
Is that something CIOs and IT departments will easily be able to do?
Austin: I worry about the nature of the sandbox because, for [virtual personal assistants] to be effective, they have to have maximum access to everything the employee does. There was an article in today's Wall Street Journal on figuring out what size phone best fits you, and you could put your hand down next to three different diagrams that would help you pick. This is not of that ilk, if you will. So the sandbox has to be one with a much broader perimeter. It may be setting up pilots and allowing various groups of users to individually use two or three of these. Again, it's really important that people have the ability to choose more than one and then argue among themselves as to which one is better and learn from the process.
So will this turn into a — borrowing your term here — "bring your own smart machine" environment or are businesses going to invest and provide virtual personal assistants to their employees?
Austin: It's going to be both. Microsoft, by the end of 2016, will have a virtual personal assistant that's part of the Office 365 package. They're already introducing some aspects or elements of it, but it's not really enough to pass our threshold for a virtual personal assistant, not yet. Google will have this inside Google Apps for Business by the end of 2015 — that's another Gartner prediction. Does that mean if you're standardized on Microsoft, the only one you should look at is from Microsoft? I think it's OK for companies to say, "We're going to use Microsoft because we're an Office 365 shop." But they've got to figure out how to let people also use other ones. An organization called HighSpot is building out a direct competitor to the Microsoft product, but it will know what you're doing not just inside the Microsoft tools — it will watch and provide advice and assistance when you're working inside Workday and Salesforce.
If I were a Microsoft-oriented shop, I sure as heck would want to be using HighSpot to see how well it worked. Maybe let all of the sales people who are spending all of their time in Salesforce rather than Office major in that and minor in using the Microsoft product.
You consider virtual personal assistants to be one example of a class of smart machines you call "sage," and you point to these as being the class CIOs should become familiar with. What's another example, and how can CIOs exploit the technology?
Austin: I would look right now at Watson and at smart advisors. These are narrow but deep [content matter experts]. I would ask myself, "Is there a body of knowledge that we have inside our organization that we could exploit using a Watson-based smart advisor? Is there one we could sell to others? Is there a body of knowledge where we wouldn't provide our knowledge but we'd advise off of that body of knowledge? How much would it cost to build that? Or are there others who've built applications like that?" There are several hundred companies today rumored to be building smart machines on top of IBM Watson. I don't know how many will come out with a product this year, but I think the number is going to be scores and not a handful.
If you had to say where CIOs should get started — virtual personal assistants or exploiting Watson — which would it be?
Austin: Start with Watson. My recommendations are, 1) Watson is here and now and companies are building Watson-based applications today, so get in there and understand what businesses could you get into as a company based upon your assets and other people's assets that would exploit Watson because it's a new paradigm. And 2) [Understand] how other Watson solutions being built by others can help your business.  That's 2014. Be ready in 2015 for virtual personal assistants.
March 21, 2014 8:24 PM
Enough is enough, people. Just because companies want to hoard every last bit of minutiae about your life doesn't mean you have to do it as well.  This week's lead Searchlight item looks at "lifelogging," part of the so-called Quantified Self movement. Know yourself through numbers!
Really? There's nothing wrong with counting your calories or counting your steps, but when data becomes such a defining part of your life that logging how much time you spend logging your data is part of your daily routine, it's time for an intervention. Try reading a book, or going for a walk — and not writing it down. Leave the big data dealings at the office and their analysis to the sneaky professionals, they're going to be doing it anyway.
Also this week, why Quicken Loans will win March Madness, Google's research methods and more.
Oh, one last bit of news this week — your intrepid Searchlight reporter and opine-er is moving on. Starting next week, Searchlight will be put into the capable hands of my fellow staffers at SearchCIO. I have no doubt they'll bring you great stuff. Thanks for reading!
---
March 14, 2014 7:00 PM
Yes, we get it. There's an app for that. And that. And even that. The appification of everything is where it's at. The kids love the apps. And the slightly older kids love making them. Where app making is concerned, the talent — and the venture capital — flows like champagne at a startup launch.  But wait. I may be mistaken, but I seem to recall that bubbles sometimes burst.
This week's lead Searchlight item looks at what The New York Times Magazine contributor — and potential future app-maker — Yiren Lu calls Silicon Valley's "youth problem." The problem being, primarily, that the best and brightest young tech minds are drawn to work for companies whose stock in trade is comprised of things such as apps for sexting or hailing a cab. In other words, our best minds aren't helping to solve our biggest problems. Not to mention their eschewing of less-sexy tech jobs means fewer folks are working on the technology that makes apps work. In the digital age, this is not just a Silicon Valley problem — it is an everywhere problem.
Also this week: Crowdsourcing could help solve the Malaysian Airlines mystery, Google gets serious about Fiber, why Christopher Columbus should be on your data analytics team and more!
---
March 7, 2014 10:11 PM
This week's Searchlight — live from the Fusion 2014 CEO-CIO Symposium in Madison, Wis. — asks the question: How can you expect to move your company forward when your methods are stuck in the days of the Industrial Revolution? Businesses follow strategies for decades upon decades because they work; they're proven. There's nothing wrong with that. But it's important to know when tried and true turns to all through. Such is the case when it comes to what former analyst/current consultant Mark McDonald refers to as the second digital decade.
Speaking at the symposium, McDonald noted what's missing from the old business model is a recognition of diversity and the needs of the customer. Digital is all about the consumer and enabling the consumer to create an experience of their choosing. Or at least it should be. Too many business are still treating the people who pay their bills like "walking wallets or meat puppets." This Searchlight points out what companies are doing wrong  when it comes to digital strategy — but stay tuned to SearchCIO.com for a tip on how set things right.
Also this week: Apple calls shotgun, Target CIO's misfortune could help her peers, Facebook + Drones = Huh?, and more!
---
March 6, 2014 6:41 PM
Two words: Business partner. That was a major theme running through the Fusion 2014 CEO-CIO Symposium this week in Madison, Wis. CIOs, you've heard this before and you've even discussed how partnering with the chief marketing officer or the chief financial officer makes good business sense. But if all that talk has yet to translate into action — better start moving.
A relatable example of this comes courtesy of your Software as a Service providers — both large and small. Pitching their products to the lines of business is now a tried-and-true strategy.  Who needs CIO approval? These products are so easy to implement and use, IT need never be involved!
Rick Davidson, a longtime CIO and the CEO and president of consulting and support services provider Cimphoni, Is no stranger to the tactic. SaaS vendors pitched their products against IT while he, the CIO, was in the room. "Frankly, I think they're doing IT a disservice," he said.
Evidence suggests they are. One Fusion audience member recounted how his HR department decided to bring in Workday, which provides on-demand HR and finance software. The HR department boasted it could do so without IT's involvement. But once deployed, HR began backing off that statement, asking IT to help here and there.
"Now it's come full circle," this audience member said. HR came to him a little more than a week ago asking if IT could take over supporting Workday. "They didn't realize what it meant to support the full functionality of SaaS," he said.
The good news? It seems many CIOs are starting to roll with the punches — and avoiding black eyes. They're living examples of statistics from the likes of Framingham, Mass.-based market research company IDC, which predicted that for the next four years, "IT spending by groups outside of IT departments will grow more than 6% per year."
And they're helping to transform what would traditionally be considered shadow IT into what one Fusion audience member called "distributed IT." The professional advisory services firm Ernst & Young (EY) recently commissioned a survey of Fortune 1000 CIOs to learn about the challenges they face today. One interesting data point? Among the respondents, 62% indicated shadow IT services are either not very problematic or not at all problematic. "I was surprised to learn shadow IT was not a problem," said analyst at EY Advisory Services Jeffrey Krause during his session at Fusion. "I was shocked."
But Fusion attendees weren't quite as surprised by the findings. "We made it a non-issue at our firm," one audience member said. "We're 65 people in IT and 800 people in the business. We're outnumbered. It's just simple math."
The service-based economy doesn't signal the death of the IT; instead, as the shadow IT-embracing audience member revealed, CIOs are figuring out ways to adapt to today's service-based economy and become partners who support the business. "What we wanted to do was to help embrace what they're doing and provide the guidance, particularly on security," he said.
As Jonathan Martin, senior vice president of marketing for EMC Corp., put it, "I don't want to just be a customer; I want a business partner. I have one of those for finance to keep me out of trouble and help me navigate tricky finances at EMC. … I need same thing in IT. I don't want a specialist; I want someone who specializes in the technology I care about."
---
February 28, 2014 10:21 PM
Another week, another disturbing government data surveillance initiative revealed. This time: The Brit's GCHQ peeping Yahoo web cam chats. The mission was to collect and store facial images — indiscriminately — to be used later when looking for bad guys. Sometimes they got faces, sometimes they got an eyeful they didn't bargain for. (Indeed, disturbing on a new and different level.) Yahoo is "furious," and one can easily imagine their web cam users are well beyond such relatively quaint expressions of emotion.
As it happens, this week also saw some high profile bids to respond to data privacy concerns in the form of new smartphones: Black and Blackphone. The former is aimed at business users, the latter at the average consumer (who happens to care a lot about privacy). Blackphone's big privacy selling point is that communications are automatically encrypted. Black, produced by Boeing, well, essentially if someone messes with it, it self destructs.  Not a massive, market flooding of products, sure, but I get the feeling it's a harbinger of things to come.
So CIOs should take note, as much as the average Joe doesn't seem to mind giving away his personal info, he expects you to protect it. For those IT leaders who haven't already — and the trend is picking up — it's time to think about taking responsibility for data protection to a hands-on level.
Also in Searchlight this week: What it doesn't take to work at Google, a scary new virus (oh great!), and more!
---
February 21, 2014 6:29 PM
If possible, we're both over thinking and under thinking this whole wearable technology thing. Especially when it comes to the role CIOs are playing, and will play, in the trend. We're over thinking, it seems, the troubles these devices will bring upon IT organizations in the form of another BYOD invasion. No one is suggesting that security vis-a-vis wearables isn't important — it surely is — but the hand wringing is leaving less time to think about all the good wearable technology can do for a company. And it's not just in the form of (yawn) more data collection.
As illustrated in this week's lead Searchlight item (and really, there was definitely more than one of its kind to choose from), wearable technology offers tremendous opportunity to enhance the work being done inside your company. It's definitely worth thinking about — and acting on.
Also this week: Facebook buys some new friends with $19 billion WhatsApp purchase, Google launches yet another mapping initiative, and more.
---
February 19, 2014 6:30 PM
Finding the right talent can be a challenge. Another? How to keep good talent once you've got it. For Jim Noga and Partners HealthCare, a healthy turnover rate hovers at around 10% to 12%. "If you start to get up to 15% to 20%, you probably have a problem you need to deal with," said Noga, vice president and CIO of the Boston-based nonprofit. Noga is trying to "aggressively manage" that statistic. How? One way is by revamping the performance appraisal process and incorporating company values such as collaboration into the evaluation process.
Take a closer look at  what Noga said about talent and this performance appraisal revamp when he spoke at the Society for Information Management's annual gathering a few months back:
We're really driving values this year. And, something nonprofits don't typically do, we're starting to drive talent and performance management — understanding that if you don't deal with the problem people in your organization, eventually it really erodes the morale of the team. I'm a big believer if you have a high-performing team, you attract high-performing people. So it's important to have a highly-talented organization.
We've revamped our performance appraisal system, not that performance appraisal is the be-all and end-all. But, besides the technical skills, a good component of what people are now evaluated on are things like team building or respect for each other. We have about eight core values the manager is expected to score people on.
We've also gone to a different scoring system. For those of you who've dealt with numeric scoring systems [0 to 5, for example], it seems like half the discussion [boils down to whether] an employee was a 4 or a 4.5 and the back and forth debates were over these decimal points. So we now have three categories: We have exceptional, successful and inconsistent. We tell people successful is a really good place to be. Even if you're successful, you may be exceptional at times, but we're really reserving the exceptional category [for the cream of the crop] and looking at ways to reward those [employees]. Probably 10% to 15% of your talent is in that exceptional category. The majority is in the successful category.
We call the last category inconsistent. Our executive vice president, he was at one of my IS [information systems] departmental meetings, and we were explaining this. He's pretty transparent, and I didn't expect him to say this, but he said, "And if you fall into the inconsistent category [this year], and next year you're in the inconsistent category, we're going to ask you to leave."
So it was a seismic shift, at least for Partners, in terms of talent and performance management. And it's not meant to be punitive. It really is to seek out the good talent and reward the good talent and that's important from a retention perspective.
---
February 7, 2014 7:55 PM
As Satya Nadella settles in at the helm of Microsoft, all eyes are on the "new" guy (as new as a 22-year veteran employee can be). And rightly so. It's a pivotal time for the company that seems to be lagging behind in today's all-important areas of personal devices and mobility. But as Microsoft moves into this new era, CIOs would do well to keep an eye on Nadella's right-hand man.
After six years away from Redmond pursuing philanthropic endeavors, Bill Gates will once again be ensconced in the company's day-to-day activities as a special adviser to the CEO. Some say more than half a decade apart from technology puts Gates too far out of the loop to bring any sort of needed vision back to the business. But, as this week's lead Searchlight item details, wherever Gates roamed, he still had one foot in Microsoft. In an industry where nothing is so highly prized as innovation, is it too far fetched to think his time away will perhaps inspire some truly outside-the-box thinking? Keep watching.
Also in this week's Searchlight: at 10, Facebook is already an old fuddy-duddy (but that might be a good thing); Watson wants to focus on your feelings; Apply and Google join forces for an epic battle; and more.
---
February 5, 2014 8:23 PM
Last week, MIT alum Andrew "Drew" Houston, CEO and co-founder of Dropbox Inc., returned to his alma mater to talk about "The War for Talent" in a fireside chat with Jason Pontin, editor-in-chief of MIT Technology Review. There, Houston touched on how, as the organization has grown over the years, the company culture has had to grow right along with it.
"The culture of a startup starts as bizarre average of the founders' personalities," Houston said. And it evolves from there. Because many of the initial Dropbox team members came from the Cambridge, Mass.-based campus, including Houston's co-founder and CTO Arash Ferdowsi, "a lot of the Dropbox culture descended from the MIT culture," Houston said.
As Houston and Ferdowsi brought in new hires with different backgrounds, maintaining an MIT feel became harder, Houston said. "So you have this drift, and you wake up and say, 'Now we have to really be clear and set down what this culture thing actually is,'" he said.
They approached it as an exercise, trying to figure out, for example, ways to verbalize the characteristics they look for in new hires. "We took it from this implicit thing based on feel and actually wrote it down," he said.
"What are the written, expressed values?" Pontin asked.
Houston ticked them off one by one:
Have the drive to "do important things."
Have an obsession for achieving a high quality standard on everything — from hiring to customer service to product design.
Break new ground; be inventive. "We want to do things better than any company ever before," Houston said.
Push the limits (or don't give into complacency). "No matter how hard we've done something, you want to do it better," he said.
We, not I. "We take greater pains than most companies to ensure everyone all over the company is working really well together, including the business side of the house with the engineers and product development folks," he said. "We overinvest in food and the office space to force people to have more serendipitous interactions. … We frown on any activity where people take credit for something. We only want you to be successful as an individual because the company is successful."
Those are the five major values; other less-major values include having fun, taking care of users, taking care of the team and building trust. Of course, those values could be altered, stretched or added to at any time. "It will be a living document," Houston said, adding that Dropbox is in the process of revising this list even now.
---