---
October 9, 2014 7:18 PM
Box
,
CIO
,
Cloud storage
,
Collaboration tools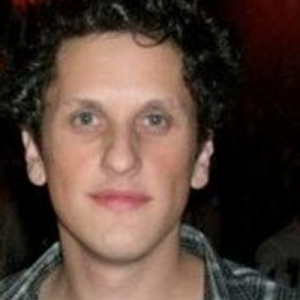 Aaron Levie, the voluble, vivacious 29-year-old co-founder of Box with an estimated worth of $100 million, spends 50% of his time on the road meeting with customers. He's been to construction sites, movie studios, GE, Toyota, Eli Lilly. "I was at Sea World a couple of weeks ago," said Levie at the recent EmTech conference, where he was interviewed on stage.
His nine-year-old company had trained itself to be more customer-focused about four years ago, Levie said. But his own intense customer focus was fairly recent, started about a year ago after he met with people he considers mentors — "my enterprise software heroes" — in what sounded like a taking-stock exercise. These heroes, as the story goes, asked to inspect his calendar then told him he wasn't spending enough time with customers. He should be doing at least a client call a day, if not more.
"We started out as a very product-focused company," Levie said of the cloud storage company. All the company's time and all of his time was spent on product innovation, on perfecting the underlying stack of the Box service. Then a funny thing happened on the way to doing business with the likes of Disney. A "robust and differentiated technology" gets you in the door at the Fortune 500, he said, but unless "you spend time with them and know their environment and can work at their level," you won't become one of their trusted vendors.
User-centric or bust
What has Levie learned by spending time with his customers?
"The single most important feature of this next-generation IT is that it is user-centric," Levie said. The CIOs he meets with are asking "'What is the problem the user is trying to solve — with technology to do that,' as opposed to 'Here is my existing set of technologies and what can I cobble together?'" The old "system-centric" approach to solving business problems is no longer viable, or shouldn't be.
Keep in mind that Levie, whose wild-and-crazy-guy coif is going gray at the temples, is a good talker (and very conversant in IT-speak, too). He also likes to drop names –.e.g. "What we saw happening with a lot of leading CIOs at companies like Netflix and Procter & Gamble and …."
In addition, the company's IPO, which was filed last spring but delayed because of a weak market for technology stocks, is expected to launch later this year or early 2015. So, whatever he's learned by spending 50% of his time with customers is also what he thinks investors want to hear. Indeed, an important feature of the "next-generation IT" these big-time CIOs are using are best-of-breed tools like Workday and MobileIron and Box.
All that said, who can argue with the idea that in order for IT organizations to solve business problems, IT organizations must look at the problem through the lens of the business customer?
Nimble and able: Bring on 'nimbility'
Levie was asked one hard question by his on-stage interlocutor, Jason Pontin, editor-in-chief and publisher of the MIT Technology Review. Box does business in a very crowded market, Pontin said, competing at one end with the likes of Google, Amazon and Microsoft on storage and at the other end with startups such as Quip, a cutting edge collaboration app that is getting (mostly) rave reviews.
"Where does Box fit into that? And how can it compete with these big-ass companies offering free services on the one hand and a lot of very nimble startups on the other?" Pontin said.
The question seems particularly relevant this week, with the news that HP has decided to split off its consumer and enterprise businesses in a bid to become both a more able and more nimble enterprise IT services provider.
For the record, Levie gave the right answer. The company aims to outdo the big guys on nimbleness and partner with the up-and-comers. "We have to balance user experience and security and compliance in a way that few of them can."
Email Linda Tucci, executive editor at SearchCIO, or find her on Twitter @ltucci.
October 8, 2014 8:41 PM
Apple
,
CIO
The two analysts who flanked Steven Wozniak, co-founder of Apple Inc., at last night's Gartner Symposium keynote might have landed the easiest speaker assignment in the world. All Ken Dulaney and David Willis had to do was open up a treasure trunk stuffed with tech items — a battery, a cable, a CD — and ask Wozniak what he thought. In seconds, Woz, as he's affectionately known, provided a breathless stream-of-consciousness analysis, each object acting as a trigger for an unexpected destination.
The talk covered immense ground — from wearable technology and mobile payments to the future of batteries and how he came to be chief scientist at Fusion-io, a startup recently acquired by SanDisk that specializes in flash memory solid state storage. (The answer: The company designed systems the way he did.) Tightly interwoven in all of the tech talk were personal anecdotes that touched on Wozniak's passion for Segways, his fascination with gadgets and the inspiration he finds in the world around him.
"I saw someone wearing Google Glass, and I wished I'd brought mine," he said. It might not do much for $1,500, "but what it does is so nice and small and convenient," he said. "It triggers ideas in your head of what the future could be."
The talk was breezy — more popcorn than peas — but it contained kernels for CIOs on how to build systems and processes for the business in a way that highlights simplicity and human nature. Here are five.
Build for yourself first. Why was the Apple II computer so successful? Because Wozniak so badly wanted to design a personal computer for himself. "That's where the greatest products often come from," he said. "Not thinking about what other people want or how to make a great product for other people, but how to make it for yourself." That kind of personal perspective influenced how Steve Jobs designed the iPhone and Elon Musk his electric car. "Why is it such a beautiful car? Why is the business model of that company so different and so right?" Wozniak asked. "It was thought out from his own personal point of view."
Convenience is king. It's hard to describe Wozniak's affinity for tech. "It's in my heart," he said, describing his drive to absorb manuals and textbooks from college courses. But just because he loves tech doesn't me he's a fan of every gadget on the market. Smartwatches? "I'm turned off by them," he said. For him, the experience is too much like what a smartphone offers. A ring that acts as a key or even a payment device by using two-step authentication connected to the phone, on the other hand? Wozniak would love to see it, but isn't holding his breath.
Voice recognition is the way forward. Wozniak said Apple's Newton tablet "changed his life forever." When he scribbled a reminder on the note pad and pressed the "assist" button, the random thought he jotted down — dentist, Tuesday, 2 p.m. — transformed into a calendar item. He sees the same kind of power in voice-recognition software and natural language processing found in technologies like Apple's Siri and IBM's Watson to cut out having to "go through the procedures" of typing or writing. "I want to deal with things the human way," he said. "To speak … and have machines understand me."
If it walks like a duck. The last item Wozniak pulled out of the trunk was a miniature trashcan. "On the Mac, we wanted to make things so human and understandable; we had a picture of a trashcan to delete files," he said. No one had to explain to the user what the trashcan (an icon still used on Macs today) was for because it "was too human," he said.
Invest in builders. Advancing systems such as voice-recognition technology or building something as intuitive as a digital eraser that actually erases won't happen without builders, Wozniak said. It's the engineers who have a keen eye on what new materials and resources are needed to get a product to market. But how do you spot the next Steve Jobs or Steve Wozniak? "I don't know the answer to that, to be honest with you," he said. "I've tried to do it and failed." One tip? He suggested building relationships with universities to tap talent and even to just tap opinion. "Steve Jobs would keep in touch with young people — high school and university students who kept him apprised of what they thought about product — and that meant quite a bit to him," he said.
---
October 7, 2014 6:16 PM
CIO
No one disputes that the Internet of Things has the potential to generate
large amounts of data. Gartner has predicted there will be close to 26 billion devices on the IoT by 2020.

The question is how to handle the IoT sensor traffic. One approach that is getting a lot of buzz is mesh networking, a computing architecture constructed of nodes that are wirelessly connected to each other. Data hops from node to node until it reaches its destination across the network. But while mesh networks show promise  — and would be cheaper than using the Internet for this traffic —   some enterprise IT folks are not so certain these self-organized and self-governed networks are a viable IoT architecture for enterprises.
Enter the newly bisected HP, which thinks it has found a way to use a highly managed  cloud infrastructure to efficiently handle the sensor data.
HP calls this "distributed mesh computing", explained Bobby Patrick, chief marketing officer of HP Cloud (pictured, left).
Distributed mesh computing, as described by Patrick, consists of small servers "out on the edge" (literally on street corners collecting data close to the ground), medium sized servers and storage in the middle that store data, and big servers in a central location where the heavy analytics and long-term storage take place.
"All of these things will work together in one big distributed mesh computing system to serve this massive growth in data and connected devices expectation that we'll have in the next five years," Patrick said.
HP is not the only one working with this concept of  distributed computing and storing data closer to the ground for the IoT. Cisco is also doing this and calling it fog computing.
As for distributed mesh computing's relation to mesh networks, Patrick said HP's cloud-based solution for IoT traffic is similar in that data is stored in multiple locations so that if one server goes down, the data can still be accessed.  (The HP Helion hybrid cloud solution is built on OpenStack, the open-source cloud computing software platform.) With its always-on mesh infrastructure,  the architecture would also be more resilient in a catastrophe, he said, because in order to completely eliminate access to the data stored in the servers, every single server would have to be destroyed.
Said Patrick: "This era of distributed mesh computing is something that I guarantee you, over the next few years, everyone will be talking about. This is really the new architecture of the future."
Your thoughts?
Let us know what you think about the story; email Kristen Lee, features writer, or find her on Twitter @Kristen_Lee_34.
---
October 3, 2014 10:15 PM
CIO
Man overboard! Or, in the case of The New York Times this week, make that 100 newsroom jobs cut loose, kaput, as the newspaper navigates the perilous seas of the digital economy.
"The job losses are necessary to control our costs and to allow us to continue to invest in the digital future of The New York Times, but we know that they will be painful both for the individuals affected and for their colleagues," said Publisher Arthur Sulzberger Jr. and CEO Mark Thompson.
In addition to the job cuts, the paper announced it is shutting two of its mobile apps, NYT Opinion, focused on editorial content, and NYT Now, aimed at younger readers. Neither had attracted enough subscribers to make them worth the paper's while.
As Associate Site Editor Francesca Sales lays out in this week's Searchlight News Roundup, the challenge facing The Times is to think digital-first. Its mobile apps must offer a new experience to users, not just recycle the same content the paper publishes in print and online. Here's hoping the Gray Lady figures it out.
Meantime, the paper's announcement sends an important message to every old-economy business out there seeking a foothold in the digital economy.
By coupling the announcement of layoffs with its struggle to create a digital future for itself, The Times has vividly illustrated the urgency of the task and the price to be paid for failing.
---
September 30, 2014 10:56 PM

Profile: Rachel Lebeaux
CIO
If a single email lands in a single inbox, does it make a sound? OK, that's an easy answer: It depends on the recipient's personal inbox settings. But if a single post lands on your company's intranet or is shared via another internal communications tool, you can bet it will make some metaphorical noise — and, in front of so many eyes, it might turn into a profitable prospect for your business.
Enterprise social collaboratioon success comprises a lot more than tweeting your company's latest press release or posting a photo of your newest product line on Facebook, Instagram or Pinterest. Yes, your customers are out there and consuming your company through these channels — so keep it up — but also consider that many of your employees would prefer to share ideas through social networks rather than singular emails or face-to-face communiqué, especially if they work in different offices or even time zones. In this SearchCIO's handbook, we explore various aspects of social networking, and explain how to keep your best employees engaged through enterprise platforms.
In our first piece, business writer Christine Parizo looks at how organizations including the San Jose Sharks are using social networks and gamification to steer employees toward profitable and productive online interactions. In our second piece, CIO columnist Harvey Koeppel traces the evolution of communications from smoke signals to SMAC—social, mobile, analytics and cloud. In our final piece, CTO Niel Nickolaisen shares his own experiences with enterprise social networking, offering valuable advice to CIOs undertaking their own social implementations.
Hear that ding emanating from your intranet? It's the sweet sound of a budding business opportunity. Seize it.
Learn more in the full handbook.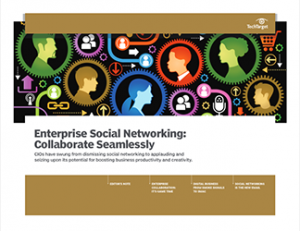 ---
September 26, 2014 8:42 PM
CIO
Another week, another security flaw, and it's a bad one this time. The Bash shell bug, as it's being called, has been living in your enterprise's Linux software for more than 20 years and can be found in every version of Linux up to 4.3. Affecting Linux and Mac OS X, the bug is also very versatile and can be exploited to take over any system.
The bug is so bad it was given a rating of 10 by US-CERTS National Vulnerability Database. (You really can't get any higher than that, folks.)
So (sigh), as SearchCIO's Fran Sales points out, it's time to test and patch away. There are various Linux variants available that provide patches; Apple has yet to speak out and address the problem.
If you're uncertain whether a particular system is vulnerable, Sales' news roundup provides an easy command to detect whether the Bash shell bug is present.
In other news this week, a hacker stole customer data from Jimmy John's restaurant, Apple has sold over 10 million iPhone 6 devices last weekend, UPS will be rolling out 3-D printing services at nearly 100 locations nationwide, and more in this week's Searchlight.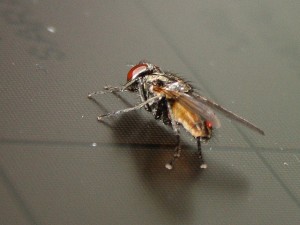 ---
September 26, 2014 7:50 PM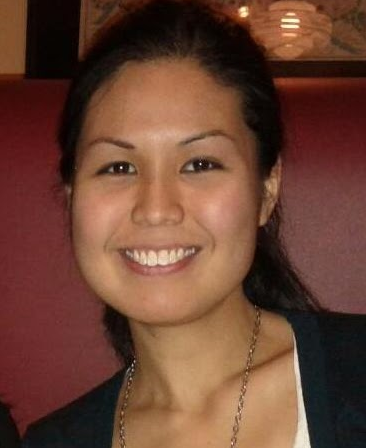 Profile: Fran Sales
Bash
,
Business Continuity
,
BYOD
,
CDO
,
Chief Data Officer
,
CIO
,
Dark data
,
Disaster Recovery
,
Disaster recovery planning
,
Disruption
,
mobile application management
,
Mobile information management
Malcolm Gladwell knows a thing or two to say about disruption and transformation: "It is about habits of mind and attitudes and perspectives," he says. At the Inbound 2014 conference in Boston, the bestselling author offered three tips on how to cultivate a disruptor attitude, as Senior News Writer Nicole Laskowski outlines in Data Mill.
Many IT experts consider the role of the chief data officer (CDO), which often includes overseeing traditional IT functions, as impinging on the role of the CIO. But according to three CDOs at the recent IBM CDO Summit, their CIOs' endorsements helped their role soar.
And it's not just CDOs, CIOs and IT departments that are deeply involved in the data and analytics conversation — marketers are riveted too, as Laskowski discovered at the recent FutureM conference on the future of marketing. In her TotalCIO blog post, read about how to become a data-centric organization, which means getting the lines of business — including marketing — on board.
Also on SearchCIO…
Believe it or not, a security bug discovered this week is a bigger threat to enterprises than Heartbleed. A U.K.-based Unix expert discovered a vulnerability in the Bourne Again Shell (Bash) software, the most widely used command processor that's found in Linux and Mac OS X operating systems. It will take a while for large organizations to patch affected systems, but experts are unanimous that they should test and update as many as they can.
CIOs often get tasked by higher-ups to complete a wide range of IT projects, but in SearchCIO columnist and CTO Niel Nickolaisen's experience, disaster recovery (DR) shouldn't be one of them — or at least, more than the IT team should be involved. In his tip, he gives advice on how to get every major department to take part in DR planning.
Just like Nickolaisen, fellow SearchCIO expert and former CIO Harvey Koeppel is no stranger to planning for disaster recovery and business continuity; he's got the accolades to prove it. However, no amount of planning could have prepared him for a disaster that struck when he was CIO of a global financial services institution — one that threatened not just the bank's branches, but people's lives.
Are you looking to rev up your small business' mobile strategy? Here's a hint: Don't just focus your customers' smartphones or mobile apps, explained Tom Webster, marketing strategist at Edison Research, at the FutureM 2014 conference in Boston. In Executive Editor Linda Tucci's SearchCIO tip, review examples of six mobile strategies that focus not on devices, but on facilitating real life instead.
Bring your own device (BYOD) is now the status quo in workplaces, or at least close to it; employees are mixing work and play on personal and corporate-provided devices and consider this consumerization the norm. Lest your enterprise careen toward mobile chaos, flip through SearchCIO's latest handbook on mobile governance structures and policies to navigate the bring your own anything (BYOx) landscape.
And on SearchCompliance…
Organizations with growing stockpiles of dark data, or data that's left unused and unanalyzed, might be tempted to dispose of them to avoid the associated expenses and regulatory complications. However, as ARMA International President Fred A. Pulzello outlines, dark data can actually be useful if managed properly.
That's all we've got for this week! Check in again in next week's Symmetry roundup; meanwhile, stay updated on our stories by following @SearchCIO, @SearchCIOSMB and @ITCompliance.
---
September 26, 2014 5:50 PM
CIO
It isn't news that marketers are interested in analytics and big data. (Who hasn't pointed to the Gartner prediction that by 2017, the CMO will spend more on IT than the CIO?) What's surprising is that a data conversation at a marketing conference is starting to sound an awful lot like a data conversation at an IT conference — at least on the surface.
At last week's FutureM, an event organized by MITX about the future of marketing, an entire track was devoted to data. Raja Rajamannar, CMO at MasterCard, walked attendees through marketing's evolution — from reason to emotion to today's current phase that he's dubbed marketing 4.0, an iteration that depends not only on data and analytics, but also on how data connects consumers together.
And that wasn't the only mention of IT infrastructure. The senior director of analytics at Wayfair, an online retailer based in Boston, stressed the importance of building a flexible infrastructure to keep an enterprise's data options open. "Even if you change directions on infrastructure, you can't analyze data you don't have," David Drollette said.
And Amit Phansalkar, chief data officer at MassMutual Financial Group in Springfield, Massachusetts, said one of his challenges is building a data-centric organization — and by organization, he was referring to the lines of business, not just the IT function data. Marketing, product development, sales all have to become data-centric.
Is it time to launch an in-company IT University?
One of the most surprisingly well attended data track sessions was called Turning Data into Insights. The crash course was given by Christopher Penn of SHIFT Communications, a public relations agency based in Brighton, Massachusetts.
Penn laid out an analytics framework he called marketing DAIS, which stands for data, analysis, insight and strategy. Data and analysis answers the questions of what happened; insight "goes beyond analysis" to answer why something happened; finally, strategy poses the question of what to do next. So far, so familiar, right? (Full disclosure: The entire process of leveraging data is composed of seven steps. Penn said to think of the four that make up DAIS like preparing a menu; the three additional steps — tactics, execution, measurement — are more like preparing the actual meal.)
A good chunk of Penn's presentation focused on data analysis tools. He assumes, of course, the data is "good," which means that it's been carefully selected and is relevant to the question you're trying to answer, it's clean and it's in the proper format. (How do you get good data? Penn breezed through that part, boiling it down to making good choices and buying tools.) Here are the three tools Penn recommended for data analysis:
Visualization tools. Simple tools organize the data into rows and columns. As data becomes more complex, parsing rows and columns can be difficult. That's where data visualizations come in. "Visualization is nothing but taking data and painting pictures with it," he said. He recommended starting simple, with a spreadsheet, before jumping into expensive tools like Tableau.
Derivatives. Visualizations are great but don't always tell the full story. With derivatives "We want to see percent change," he said. He provided marketers with this equation: new minus old divided by old. "When you do that, it takes really, really big numbers that are almost mind blowing and turns them into a much easier number to crunch," he said. He also talked about second order derivatives to determine how fast change is happening.
Moving averages. To dig a little deeper, Penn suggested calculating the average from a certain time period. "If you want to kick it up a notch," he suggested a little trick he stole from the stock market: Compare a seven-day average to a 30 day average to find out what's trending well and what isn't.
The audience was riveted.
Message to CIOs
If marketers are willing to sit through a session on turning data into insights at a conference, it might be time to think about offering training sessions by your own IT staffs.
---
September 19, 2014 9:21 PM
CIO
Apple has chosen a side when it comes to consumer privacy.
With the new iOS 8 now encrypting data stored on iPhones, Apple has signaled it's on the side of consumer privacy. The decision makes sense for Apple, as it moves from being a device company to big time collector of consumer data with its Apple Pay and HealthKit products.
As these and other wearable products take hold in the consumer market, they will make their way into the enterprise and up the ante on the CIO's challenge: protecting corporate assets and protecting employee privacy.
Given the recent celebrity selfie leak, I'm not sure how much work Apple has in store before it can bank on consumer trust. But CIOs, it seems, are facing an uphill battle. As Associate Site Editor Fran Sales reports in her Searchlight column this week, the results of a survey by MobileIron, a mobile solutions provider, show that there is a trust gap between the employer and employees; and it is by no means small.
Some advice? Ojas Rege, vice president of strategy at MobileIron, suggests revising privacy policies and communication, and to simply assume that every mobile device, whether corporate-liable or employee-owned, is used for both personal and corporate reasons.
In other news this week, Home Depot's lack of security oversight may have facilitated the hack that happened earlier this month, IBM is launching a cognitive tool using Watson supercomputer, Jolt is looking to launch a clip-on wearable fitness monitoring tool and more in this week's Searchlight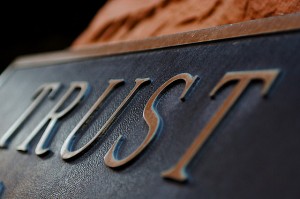 .
---
September 16, 2014 2:20 PM
CIO
When it comes to figuring out the value of using the cloud, Forrester Research analyst James Staten advises doing the analyses around the business problem you are trying to address — not around the cloud service you are thinking of using. Makes sense. At SearchCIO we often hear from IT and business readers that the value of technology can't be toted up in a vacuum but in the context of the business — its market, its customers, its competitors. But how easy is it for CIOs to do that? Not easy at all, according to Staten. That's true even for what might seem like simple scenarios.
Consider the cost analysis for going with a SaaS application for mobile devices versus developing the app in-house, Staten said. "SaaS applications typically support the latest mobile devices within three weeks of the mobile device coming out."
The CIO could start by determining how fast the IT organization could deliver the same applications. Let's say it would take the IT department nine months to develop the apps.
If the business has a good understanding of its financial model, then it would be relatively straightforward to figure out how much money the business would make by being ready for a mobile device in three weeks versus being ready in nine months. But what if the internal IT department wants to be a contender for that app business by changing its delivery mode?
"If you have to do the analysis of 'Ok well let's say that we can speed up our internal process by moving to agile [software] development', now we're probably talking about an incredibly tough financial analysis," Staten said, referring to the methodology of developing software in iterative, good-enough chunks.
Staten explains that this analysis requires an IT organization to know what the move to agile development would entail in process and people costs. I imagine the CIO would also want to calculate the long-term benefit of moving to this methodology, in addition to the immediate costs.
But there's another problem. Turns out, it is not so straightforward to calculate the value of being early to market. "A lot of the costs here are soft, meaning they don't have bottom line financials behind them. Few companies know how much it costs them to be slow to market," Staten said.
Indeed, Staten said that cloud analyses of this ilk are often one-offs. In other words, the analyses are customized to the particular application or use-case for an enterprise.
"If you have an application that is highly elastic like a webpage that's going to change all the time, that's a very different analysis from 'We moved our ERP system to the cloud.' You would get a very different outcome," Staten said.
And guess what? "[The] people that tend to be the best at this work are the global system integrators and global consultancies," such as McKessan, McKinsey and IBM Global Services, Staten said. So much for saving money.
Let us know what you think about the story; email Kristen Lee, features writer, or find her on Twitter @Kristen_Lee_34.
---