---
December 5, 2014 10:34 PM
CIO
If you had the opportunity to be the next Uber would you take it?
An innovative technology could mean a company's big break or, as in the case of Uber, disrupt an entire industry.
Nowadays, businesses have to adopt and adapt to new technologies that might give them a competitive edge — and CIOs are in the position to help. But how do you know which new technology will pay off for the business and which will peter out — or worse, inflict damage.
One way for CIOs to get in the technology innovation/disruption game, according to a new report out by Deloitte, is to start thinking like a venture capitalist. As Associate Site Editor Fran Sales reports in this week's Searchlight column, venture capitalists accept that some investments will be successful and others will fail — and hedge their bets accordingly. Of course, that's a tall order for CIOs whose job, after all, is to ensure the reliability of IT operations.
Need some encouragement? Read about how Charles Weston, the former CIO of Bloomin' Brands, took a flyer on cloud early on despite his teams' concerns.
In other news this week, is Cyber Monday the new Black Friday? Also, read about the rise of the chief data officer, how Apple is under fire for deleting music that some of its iPod users downloaded from rivals, and more in this week's Searchlight.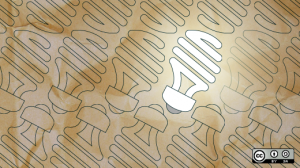 December 3, 2014 10:22 PM
CIO
Not all key performance indicators (KPIs) are effective. Some are barely understood by the people instrumental to the outcome being measured. To help employees understand the meaning of KPIs, Dorvin Lively, CFO at Planet Fitness, developed a Financials 101 class.
"I make everybody in the company go through it," said Lively, a panelist at the recent MIT Sloan CFO Summit in a session focusing on identifying, interpreting and acting on KPIs.
In addition to financial measures, the club also uses a number of non-financial KPIs, said Lively — the wear and tear on machines being one. At fitness clubs, the treadmill closest to the locker room, for example, typically gets used most, so machines are rotated based on usage minutes.
Outside competition has an impact on business results, so Lively measures the lead time on new clubs coming into a market by researching pending and signed leases.
Customer satisfaction, of course, is another critical non-financial KPI, Lively said. The clubs recently added a gadget that asks patrons whether they are happy or not. "It's wireless so it can be put anywhere in the club — at the front desk, in the restroom," Lively said.
The rating, transmitted in real time, is taken seriously. "We incent our club managers on only three things: Say hello, say goodbye, and keep it clean," Lively said. At one of the clubs that was consistently scoring on the low end of happy, the company tutored front desk managers on their obligatory hellos and goodbyes.
"We came up with a script," Lively said. Instead of just hello, clients were greeted by name when they checked in. The front desk manager was instructed to tell the client to "have a good workout" on the way in and to "have a good day" on the way out.
Pretty basic stuff, but according to Lively,  the customer happiness score at this club quickly went from the 70th percentile to the 90th percentile. "So, there is a metric that is not financial but is using today's technology to see how a club is performing pre and post changes," he said.
For more on the MIT panel on KPIs, check out my article, "Finding KPIs that matter to the business."
Email Linda Tucci, executive editor, or find her on Twitter at @ltucci.
---
November 26, 2014 9:24 PM
CIO

After visiting startups for the past few months to gather footage for my Startup Spotlight series, a few cultural commonalities stand out to me: a fun and relaxed atmosphere, the willingness to take a risk and passion.
Granted, when I visit and film people, the camera could have something to do with the level of excitement employees display. Still, all four startups faking it in the same way? I don't buy it.
Besides, as a Millennial, I know that the drive to find a job that you're passionate about, that allows you try something new and different, and, heck, even save the world, is a real thing. Naïve? Maybe.
But I see that drive in the people — young and old — who work at these startups. That's why I think startup culture works and why larger companies want to implement it into their own culture.
One of the things startups seem to do well: Find a balance between hard work and fun.
I've walked around startup offices and seen employees talking on personal cellphones, lounging on bean bag chairs, riding a scooter, and even playing ping pong and foosball — all during "work hours." I've also seen people bounce around on yoga balls right in front of the CEO. It didn't faze him.
Sometimes I wonder how they get their work done. And my hypothesis is this: You how when you're working and it becomes hard to concentrate? For most of us, it would look bad to take a 30-minute break and stare into space or surf Facebook or play games on your phone. Startups, on the other hand, seem to embrace the idea that inspiration and creativity come when they come. You can't force it. But when lightning strikes, people work their butts off. If they've hit a roadblock, they take a break to get the creative juices flowing again.
Startups are also unafraid to experiment. They are willing to put everything on the line and fail. Because who knows? The idea or project could just work, and could be revolutionary. But they're also willing to cut their losses either.
Patrick Surry, chief data scientist at the startup Hopper, a search engine that helps people get the best deals on flights, explained it best. For our CIO and IT readers, it's worth quoting him in full:
"A lot of what we do at Hopper is figure out what the right way to position and deliver the solution to the problem is. It's challenging — we build stuff, we throw stuff away, and then we build new stuff.
"It requires a certain kind of attitude I think among the developers. You have stuff you've worked on for three months and then we decide to throw it away and do something different. That can be frustrating for some people. And I think for others that's part of  [the attraction].
"I think a lot of companies get bogged down because you've created something that sort of works and you have to continue to maintain it forever. I think as a startup you have the luxury of saying 'Hey, that doesn't work. Let's try something else, both from a kind of business point of view but also from an infrastructure point of view."
Startups may have more freedom to experiment than established companies, but the attitude is worth modeling at any company hoping to keep up in a rapidly evolving market.
The willingness to take risks and employee passion are the traits that stand out at the startups I've visited. Whether those traits result in a viable business, time will tell. In the meantime, those working at startups are excited about what they're doing. They believe they are working toward changing the world. (And maybe they are.)
And I think that's what dictates the startup culture. It's not the bean bags, foosball, ping pong, or freedom to goof around. It's that employees believe they're working to make a difference.
Alan Berrey, CEO and founder of Scratch Wireless, a "Wi-Fi First" mobile provider, summed it up during my interview with him: "Look, Scratch Wireless is a blast. I can't imagine doing anything else. I love it here, I love the people that work here, we're having a great time together, we make a lot of fun of each other, we take a lot of things very lightly but we take also the things that are important or serious very seriously as well. And we really hope to change the model for the cell phone services throughout the world."
Let us know what you think about the story; email Kristen Lee, features writer, or find her on Twitter @Kristen_Lee_34.
---
November 26, 2014 7:47 PM

Profile: Rachel Lebeaux
BYOD
,
CIO
,
Governance
,
Mobile
I'm writing this note on my company-issued laptop while working at home after "regular" business hours. When I'm done, I might Netflix an episode or two of Breaking Bad on the same laptop. I'll probably keep checking my work email on my personal smartphone to make sure I'm not missing any crucial communiqué while watching chemistry-teacher-turned-drug-kingpin Walter White and his exploits. Personal device, private device — is there really a difference anymore?
Welcome to the wild world of bring your own device (BYOD) and consumerization, where company devices occasionally double as vehicles for entertainment, personal devices sometimes allow for better productivity than company devices do, and the CIO must always be on top of their company's mobile governance policies to prevent slipping into BYOD anarchy.
"Similar to the cultural and social impacts of telecommuting, the lines between our business and personal lives become blurred even further," writes CIO expert Harvey Koppel in our SearchCIO handbook on mobile governance, which looks at some of the finer points of a comprehensive bring your own anything (BYOx) strategy. "These cultural and social changes must be managed well beyond the scope of the IT department's reach and therefore be viewed as an enterprise responsibility."
Keeping tabs on the mobile devices — as well as applications — employees are using for work and play entails making appropriate network upgrades and considering an alphabet soup of new security products, writes Bryan Barringer, who headed up FedEx Services' Office of Mobility and Collaboration, but they're all for naught without an overarching governance policy. In our second piece, Barringer lays out the fundamentals of forming a mobility governance team. And CTO Niel Nickolaisen acknowledges that he was reticent to adopt a BYOx mindset and earned a reputation as a barrier to enterprise progress as a result. In our final piece in this handbook, Nickolaisen describes how he got on board with BYOD and offers some survival tips for similarly spooked CIOs.
Walter White's life devolved  into chaos. Read our handbook, and your mobile governance strategy doesn't have to do the same.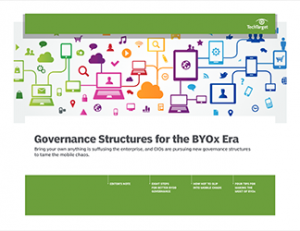 Let us know: What BYOx strategies are working for you?
---
November 25, 2014 9:03 PM
CIO
When evaluating hosted private cloud providers, be ready for substantial variability in the offerings, a Forrester Wave report says.
Vendors in this emerging and growing market tend to align with one of two tracks of thinking, said Lauren Nelson, Forrester analyst and coauthor of the report.
"Some hosted private cloud vendors are highly customized and view hosted private as an outsourced private cloud. And then there's a whole other set of vendors in this evaluation that view hosted private as a more dedicated public cloud," Nelson said. "With those two different approaches to the same space you have drastically different products and what to expect from them is very different."
Here are the four basic areas in which hosted cloud providers vary, according to the report:
"Inconsistent management of solution layers. With infrastructure-as-a-service (IaaS), according to NIST, the "consumer does not manage or control the underlying infrastructure but has control over operating systems, storage, and deployed applications." But it's common for cloud providers — a traditional cloud provider or the cloud administrator in an internal private environment — to manage layers above the infrastructure layer. This varies greatly within the hosted private cloud market today.
Inconsistent tenancy of infrastructure components. Supposedly, hosted private and virtual private clouds primarily differentiate themselves by complete isolation versus virtual separation of the underlying infrastructure components (e.g., compute is most common, followed by storage, then network). When evaluating providers, make sure you understand how resources are separated so that the security, compliance, and licensing implications are clear from the start.
Inconsistent nomenclature. Today there are many names for the same or similar products. You're probably working through the long list of terms already. Forrester has thus far seen the following referred to as hosted private solutions: private cloud, dedicated public cloud, dedicated enterprise cloud, enterprise cloud, private-cloud-as-a-service, managed private cloud, and virtual private cloud. Many of these same terms translate to entirely different products for other vendors. Don't take the name at face value; you'll need to do some vetting.
Inconsistent customization. Cloud by definition should be a standardized set of IT resources. Although public clouds standardize resources across all customers, this is not a safe assumption for hosted private. Some hosted private cloud providers center their business on creating private cloud environments built on custom hardware with custom contracts for their users, thus becoming more of a private cloud that is managed and hosted by a third party, rather than a standardized cloud service with segmentation between users. Pricing, contract length, and time to delivery are largely tied to the level of customization available for customers. Customers that view hosted private as an alternative to private cloud like additional customizations, whereas those focused on a more secure public cloud option should look to the more standardized offerings."
The Wave evaluated vendors based on the strength of each vendor's offering, their go-to-market strategy, and their market presence.
The result was that Virtustream and Datapipe led the pack due to their "strong services supporting customer experience, top security and monitoring capabilities, and an intuitive self-services portal."
Following closely behind are the hosted private cloud solutions provided by CSC, HP, Dell, Blue Box, and Joyent. The latter group, the report said, are "composed of existing hosting providers looking to extend their services" that are "no stranger to the cloud world but [are] still working on refining how best to target this space."
Let us know what you think about the story; email Kristen Lee, features writer, or find her on Twitter @Kristen_Lee_34.
---
November 25, 2014 2:48 PM
CIO
Overall, 2014 has been a positive year for cloud computing, according to a survey done by IDG Enterprise.
Companies and IT executives continue to plan what they should put in the cloud in order to reap the benefits of the three main cloud platforms: SaaS, PaaS, IaaS.
Over half (56%) of companies that took the survey are still experimenting with IT operations that they can move to the cloud. And, 61% of companies are looking to invest in emerging technology, such as software defined networksto capitalize on cloud investments.
Another interesting survey result, given the prevalence of shadow cloud applications: IT leaders say they are still in charge of most aspects of the purchasing process of cloud. That includes determining the business need (78%), determining the requirements (75%), evaluation (80%), recommending and selecting vendors (75%), selling internally/outside of the IT team (48%), and approving and authorizing cloud deployments (64%).
The top three objectives driving companies to move to the cloud are:  speed of deployment (39%), lower total cost of ownership (39%) and replacing on-premise legacy technologies (35%).  Only a relatively small percentage of the 1,672 respondents — 75% of which were executive or mid-level IT leaders — expect an immediate payoff from their cloud investments. "Faster return on investment" was at the bottom of the list of objectives for implementing cloud computing, cited by only 11% of respondents. ,
That's not to say that IT organizations aren't reaping many benefits from the cloud. When asked the impact cloud computing technology was having on their organizations, 63% of respondents cited IT agility, up from 54% of respondents in 2013. That was followed by: IT innovation (61%), access to critical business data and applications (58%), need for specialized It skills (56%) and employee collaboration (56%).
The view was not all rosy. The number one obstacle in 2014? Security.
Cloud computing security was cited by 61% of respondents as top challenge keeping them from implementing a cloud strategy. Companies said they were concerned about the risk of unauthorized access, data integrity, and protection. Second to security, 46% of respondents said integration was an obstacle to adopting cloud.
Let us know what you think about the story; email Kristen Lee, features writer, or find her on Twitter @Kristen_Lee_34.
---
November 21, 2014 8:57 PM
CIO
Facebook, the enterprise version, got a lot of buzz this week on SearchCIO. We asked CIOs if they thought Facebook at Work would be a force to contend with. The short take: Is grass green?
Associate Editor Fran Sales expounded on the topic of enterprise collaboration with some helpful pointers from managed service provider Avendae on how to get the best out of any collaboration tool in her Searchlight News Roundup. One pointer: Invest in technology that is simple, aligns with business goals, and fulfills user needs.  Amen to that.
Hard to believe, but Mark Zuckerberg's business deal was not the only IT event this week. In other news, a Russian website has been streaming live video feed from about 600 hacked webcams in Britain, Firefox is replacing Google's search engine with Yahoo, and Snapchat is jumping into the mobile pay arena.
Me personally? I'm planning to spend some time this weekend reading about Snapchat's mobile payment offering. Given that one of my favorite social networking tools has had some security– uhh– hiccups in the past, will they survive in the mobile pay space?

---
November 14, 2014 9:28 PM
CIO
Another week, another security breach. This time the U.S. Postal Service was the victim and experts speculate Chinese hackers were the culprits. The interesting aspect of this breach is that it's not clear what the hackers were after. Ultimately, it just solidifies the fact that if you are connected to the Internet you are vulnerable.
And let's be real, we are all connected to the Internet.
So how can companies fortify their defenses? Channel the military, writes Associate Site Editor Fran Sales in this week's Searchlight news roundup column. More precisely, prepare your organization for "left of boom," a military term that means to be so well prepared for a bomb's explosion (or in the case of CIOs, a cyberattack) that it is possible to prevent it from happening or at least contain the damage. Another pointer? Cybersecurity can't just be IT's responsibility; it needs to be deeply integrated throughout the organization. But this organization-wide security mindset will still require some tough decisions on the part of CIOs, according to Sales' reporting, including deciding when it is worth disrupting business processes to effectively protect sensitive information.
In other news this week: President Obama is front and center in the net neutrality debate; IBM found a critical flaw in Microsoft's Windows and Office software but only went public with the discovery this week; a video of a karate fighting robot developed by Google's wholly owned subsidiary Boston Dynamics is making the rounds online, and more in this week's Searchlight.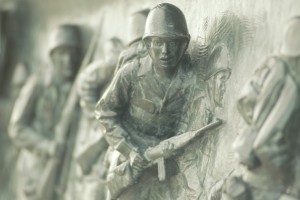 ---
November 13, 2014 6:50 PM
CIO
Lately I've been talking to a number of folks about the CIO role in multichannel customer engagement — or, the requirement to engage and serve customers on whatever channel (as the marketers say) they are on. For many customers, the channel of choice will be a mobile device, but the array includes everything from direct mail and email to online and all the places in the physical world where your company does business. Jay Ferro, CIO at the American Cancer Society (ACS), aspires to have systems in place, for example, that can greet donors when they arrive at a charity event and thank them when they leave, whether that's by text, email, phone call, or by the person manning the coatroom.
It seems we consumers not only expect the companies we do business with to be on whatever channel we're on at the moment, but also to keep track of our sundry interactions with them, so we don't have to repeat ourselves every time we change channels.
To meet this new customer service bar requires a lot of technology, most of it not out-of-the-box. And it will require close collaboration between IT and the business, and in particular, the CIO and CMO, as you'll read in my story this week, "CIOs called on to master multichannel customer engagement."
Contextual awareness
Retailers, of course, are acutely aware of multichannel customer engagement, so are sports franchises like the Atlanta Falcons, but it's a competency that any business with a marketing and customer service arm will have to master. "It's a big challenge," said Cory Munchbach, an analyst with Forrester Research in Cambridge, Mass.
The future of marketing is about context, she told me. To meet customers on their own terms, companies have to build what Forrester has dubbed "the contextual marketing engine."
"This is the idea that you can use your technology to fulfill an interaction cycle — and have a system where every interaction leads you to some kind of data point that you use to inform your next interaction," she said.
She described the engine as having four core elements: automation of campaign management; the ability to interact with customers on the various channels; predictive analytics, with an emphasis on real-time analytics; the customer insights uncovered by the results of the analytics and the other information the engine is gathering. (I might add another facet: prescriptive analytics, or the ability to do whatever it takes to close the deal, whether that is getting us to purchase a product we didn't quite know we wanted or making a donation to a philanthropic organization.)
An old company learns new tricks
One example of a company that is building out its contextual marketing engine, Munchbach told me, is McCormick & Co., the spice maker.
"McCormick has built this tool called the FlavorPrint, where you can go online and tell it the foods you like and it starts to build a sophisticated profile of your preferred flavors," she said.
Based on a person's "flavorprint," the tool then offers up recipes that — of course — incorporate McCormick spices.
"For a 100-plus-year-old CPG [consumer packaged goods] company that is pretty remarkable, and it has driven real business results," she said. "The old campaign advertising wasn't moving the needle, whereas now they have this incredible trove of data they can leverage about people's flavors."
I can attest to the trove. The test takes you through a potpourri of foods and flavors that you're asked to give a thumbs up or down to. The first round through, I said yes to 99% of the items that came up. (What can I say, my family likes to eat.) My  first set of recommendations was basically diner fare —  lots of cheesy, fried and meat-laden dishes.
I soon found, however, that I could refine my profile endlessly, answering questions about what cooking equipment I owned, how many people I cooked for, how often and on what days I shopped for food, and on and on and on. After 10 minutes, that old FlavorPrint engine, I have no doubt, knows more about what I'm likely to cook (or not cook) than I do.
Email Linda Tucci, executive editor, or find her on Twitter at @ltucci.
---
November 12, 2014 9:15 PM
CIO
Inhi Cho Suh, vice president and general manager of big data, integration, and governance at IBM, urged CIO attendees at the recent SIMposium 2014 conference in Denver to change their thinking when it comes to competition.
"Your competitor isn't who you think you're competitor is," Suh said. "Your competitor is the last best experience your customer had in any industry. If he or she had it at home, if she or he had it as they were on Spotify… whatever that person's last best experience, [it's] now your minimum bar."
So how can companies become their customers' last best experience?  For starters, CIOs should help their companies "build a culture that infuses analytics everywhere," Suh said. This doesn't mean hiring five data scientists and calling it a day. Analytics everywhere is about making data more readily available and empowering people to be more data driven, she said. This is not an abstract goal — being data-driven for the sake of being data-driven.
"The number one use case [for infusing the company with analytics] is actually to attract, grow, retain customers," Suh said.  Companies need to be focused on customer retention and attrition rates because it's a huge driver, not only for growth, Suh said, but also for profitability.
Building an "analytics everywhere" culture will require building the architecture to support it.
"This is about changing your architecture because the cost of storage has come down significantly for the last five years. And then on top of that you have new capabilities like Hadoop; you have new capabilities like stream computing; you have new capabilities that allow you to …process more data than you ever could in a lot less time with a lot less spend," Suh said.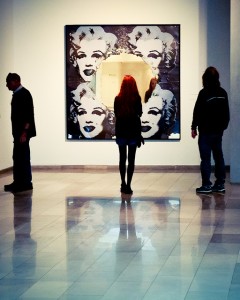 But the bedrock of an analytics culture of course is data, and CIOs, she said, must learn to think like … art curators (!)  when it comes to data governance. The analogy turns out to be pretty apt.
Art curators understand what art to portray to what audience. They also catalogue the history of art work, label it appropriately, know who created that piece of art, who last held that piece of art, who enjoyed that piece of art at different stages, and can estimate the value of that piece of art.
"This is a role I expect every CIO, CTO, data officer, chief data officer, data steward to begin to embody," Suh said.
A single data point gives rise to a multitude of questions
Defining data is complex task, because a single piece of data can trigger a multitude of questions. Consider the data generated from a man who walks into a jewelry story and buys an expensive watch, Suh said.
"If I'm a bank, my fraud department is asking, 'Is this fraud?' Is this a valid transaction? My legal department says, 'Hey, is it money laundering?' If it's money laundering then I also have a legal obligation to report that transaction and/or pattern at that particular store. If that same data set is actually valid, my marketing department or my credit card department is saying, 'Wow, could he be a potential loyal client?'," she said.
Asking questions is one thing, the business also needs to be able to access data in real time so those questions can be answered.
"When we talk about curating this information we're talking about, can you do it in a much more governed way and make that information available?" Suh said.
Let us know what you think about the story; email Kristen Lee, features writer, or find her on Twitter @Kristen_Lee_34.
---