---
May 28, 2015 12:54 AM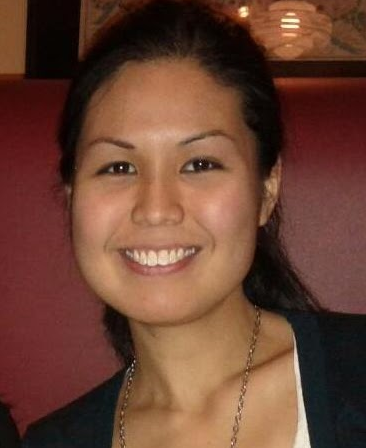 Profile: Fran Sales
Chief Security Officer
,
CIO
,
cyberdefense
,
cybersecurity
,
MIT
,
Security breaches
At MIT Sloan CIO Symposium, cybersecurity experts painted a grim picture of the state of cybersecurity today. As positive as the speed of technology change is for the next Ubers and Netflixes of the world, cybercriminals are moving even faster to use advanced technology for their own nefarious purposes.
Changes must be made, even in organizations that think they've got everything covered from a security perspective, the experts said. I detailed their advice on how to start making those changes in my Searchlight column, "MIT CIO Symposium: Outdated security assumptions put companies at risk."
The  cybersecurity session ended with a forecast of what these experts thought the security landscape will look like in 10 years. Their reactions covered the spectrum.
"It's gonna get much much worse before it gets better … now with virtual currency coming online, Bitcoin and so forth, and kidnappings right now are happening virtually," said George Wrenn, chief security officer (CSO) and vice president of security for Schneider Electric.
Roland Cloutier, CSO and VP of security at ADP, agreed that the attack surface is only going to get bigger, but he believes the benefits of technology will outweigh the threats posed by cyber criminals.
He said the spotlight needs to be on funding startup development and advancing technologies. "Are there enough technologists? … How do we enable that type of compute that will do wonderful things?" he said, urging the audience to start thinking about the possibilities in quantum computing, AI and integrated defense architectures.
"Technology is going to solve so many problems that this will be a drop from the bucket," he added.
Shuman Ghosmajumder, head of product management at security startup Shape Security, was the out-and-out optimist of the group, pointing out that history suggests that we are up to the threat.
"It's going to get better. You look at 20 years ago, and all societies were pretty concerned that the world was going to end by the year 2000," he said. "I think we are going to see these types of moral shifts and innovations that hopefully will make a big dent in the problem."
Also from MIT Sloan CIO Symposium: See the roadblocks enterprise CIOs have to prepare for as they gear up to adopt IoT.
May 7, 2015 5:10 PM
CIO
Chief data officers, a relatively recent breed of executives, are often associated with highly regulated and data-heavy industries like insurance, government, health care and financial services. But chief data officers are beginning to make a play outside of those industries as well, most recently in media.
This week, Time Inc. announced its appointment of J.T. Kostman as its first-ever chief data officer (CDO). And last week, TechTarget, SearchCIO.com's parent company, introduced Charles Alvarez as its first CDO. Neither have served in a CDO position before (although Kostman did serve as the chief data scientist at Keurig), but both have an extensive history with data, analytics and their supporting systems.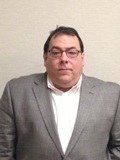 Alvarez's experience comes from the financial services sector, where he's worked for the likes of Credit Suisse, Bear Stearns and JP Morgan. SearchCIO had a chance to catch up with Alvarez to discuss his new role and why the complexity of IT systems is casting a shadow on the integrity of corporate data. This conversation was edited for brevity.
Why does a media company need a CDO?

Charles Alvarez: We're an information company first and foremost. If I'm going to go out and sell to vendors, to purchasers and to people who buy technology or to people who may use this information to manage a hedge fund, for example, I have fundamental principles that I have to keep on top of: I have to be able to maintain the reputation of my firm, which rests on the quality of its data.
And I've got to be able to grow and increase sales where I can. I've got to be dynamic and agile so I generate new products and generate new services. And I won't be able to do that if I'm not capable of understanding the information that I have or managing the information that I have.
You've talked about the monetization of data, but the other major function of the CDO is governance, data quality, data management. How does the CDO's perspective on this topic differ from IT?
Alvarez: As it exists, from a legacy standpoint, for 99.99% of the world today, the data has lived in the technology organization. The technologists have to care about it because it's inside their apps and their databases. If they screw it up, there's going to be consequences. So from the standpoint of a historical view, it has been managed by IT and it lives in their database.
But what if I'm reengineering how marketing ops manages surveys? [Marketing ops] wants to create a vocabulary for its teams. Now when I want to create a new survey, I don't have to start from scratch. I don't have to wonder if this matches the question I asked two years ago because history is important to me, and I can say I have historical sequencing and semantic integrity with time and it's valid. That's data in the large.
Data in the small, the stuff that lives in programs, is the stuff IT is responsible for. Data in the large, you have to be concerned about the integrity of the data, you have to be concerned about the processes that create that data.
Why is a 'data in the small' perspective too limiting for organizations today?
Alvarez: IT is responsible for the quality of data under its purview. So IT has to know that the business reports this particular item of data as x.y.whatever. But the IT function is not forward-looking, and that function doesn't understand business semantics. If you stick a number in the database and the top of that numbers says P&L, if you're in IT, you say, that's a valid number. To me, as a data person, I'd ask the question is that net, is that gross, are there sales credits, is it compounded, is it a cash number, what currency is it? Now all of a sudden you have a semantic component. Semantics are now important. In the past they weren't important because we didn't maintain large time series of data.
That's the fundamental change that happens.
---
April 30, 2015 8:51 PM
CIO
Is the chief digital officer's star being eclipsed by the chief data officer's? Google news alerts and job postings for chief data officers outpace those for chief digital officers by a factor of ten (or just about), according to David Mathison, self-described curator at this week's CDO Summit in New York City and founder of the CDO Club. "And, yet, we know there are a thousand chief digital officers and only 200 chief data officers," he said.
One reason chief digital officers appear to be in much lower demand than chief data officers has to do with the recruiting and hiring process for the respective roles, according to Mathison.
Chief digital officer openings aren't blatantly advertised because they "go out to executive search," he said. Recruiters are tapped to find the right candidate, keeping the job search confidential. Chief data officers, on the other hand, come at a lower price tag (with the exception of data officers for banking and financial services), "so they generally don't go out to search," Mathison said.
The hubbub over chief data officers is based on smoke and mirrors — and fanned by a complicit press. "There's a lot going on here in the press trying to push this position," Mathison said. Who could pass up the news that the inimitable Lloyd's of London has appointed a chief data officer?  Or not make a fuss over the UK-based Experian's recent study on the emergence of the chief data officer?
That particular report, which came out in February, had this jaw-dropping statistic: 92% of the 250 CIO respondents (all from large organizations) believe the chief data officer position "is the best place to define data strategy and be the guardian of data quality within an organization." The best place.
With statistics like this and predictions that chief data officer positions are expected to double in 2015, the role of the chief data officer is definitely having a moment. But, if Mathison is to be believed, so is the chief digital officer — a perspective made clear by last month's news that the White House has appointed its first ever chief digital officer. You heard it here first: Move over, CDO, the CDO has arrived!
---
April 29, 2015 4:51 PM
CIO
Data and technology are intricately linked, so it's logical to assume the role of the chief data officer (CDO) should be a function of IT. But, according to Gartner analyst Debra Logan, that assumption is not necessarily correct.
"Information and data was really never ours to manage," Logan said at the recent Gartner Business Intelligence and Analytics Summit. "It really belongs in the business, with the business — as does the CDO."
CIOs may see the need for a data czar and want to appoint one (a move Logan neither encouraged nor discouraged), but enterprises may be better off plucking a CDO from the business rather than from IT — if only to avoid what could become a vicious cycle. "If a CDO is emerging from the IT organization, we may have the same problems we've always had," Logan said. Namely, the business may struggle to adhere to data policies and frameworks designed by an organization that doesn't own the data.
That's probably not music to IT's ears, but drawing a line between data and systems is a good thing for CIOs, Logan said. Leaders of IT have long been frustrated by the lack of progress on data governance and data quality initiatives, and have had "a tough time getting this done because they don't have the accountability and the authority to do it," she said.
The role of the CDO is designed to take on tasks like establishing data and information policies for the enterprise. "And, yeah, sometimes that bears on information systems," Logan said, but CDOs aren't responsible for pulling the trigger on new technology investments or implementing an enterprise-wide document management system. "That's still the CIO's job," she said.
Plus, at least from what Logan's observed, CDOs tend to be subject matter experts capable of identifying important information assets that will enable the business to achieve its goals. That's not quite in the CIOs' wheelhouse — nor should it be — because, frankly, CIOs are not responsible for creating business strategy, she said.
And CDOs also tend to report to the business, most often the COO, in Logan's experience. "The message you send when reporting to the line of business is that the data belongs to the business; the data is the responsibility of the business," she said.
CIOs may hope the role of the CDO is a momentary trend or they may hope they work for a business that won't need a data chief (Logan said not all businesses will), but it's a trend that doesn't appear to be going out of style anytime soon. In fact, if Gartner's prediction turns out to be correct, IT leaders should prepare for the number of CDOs to double this year — from 200 to 400.
It won't be an easy transition and "will require CIOs to adjust their job expectations," Logan said. "But we think once they adjust their expectations, they're jobs will get better. Finally someone can help [them] track down all of that stuff."
---
April 22, 2015 5:58 PM
CIO
Pfizer Inc. may be known for blockbuster prescription drug products drugs like Viagra and Lipitor, but building out that kind of brand recognition isn't easy. Consumers can't buy most Pfizer products directly, and the reputation of the pharmaceutical industry as a whole (which is less trusted than the automotive and telecommunications industries), doesn't radiate a feel-good vibe, according to research by public relations firm Edelman.
So how does a company build consumer trust? In the case of Pfizer, you channel Mad Men's Don Draper and change the conversation. That's precisely what the pharma company did with its "Get Old" campaign, launched in 2012.
"Get Old" started as an experiment "that ended up teaching us a lot of lessons," Brenna Robinson, director of digital strategy at Pfizer, said at the recent Digital Strategy Innovation Summit in New York City. Launched in 2012, "Get Old" is a campaign targeted at aging adults, a growing population as the Baby Boomers head into their retirement years. It's not an advertisement campaign nor is it advertorial. Instead, the Get Old website and the messaging through its social channels is something much more akin to AARP.
Some of the content is original, some of it is aggregated from other news sites, much of it is humorous, and all of it is directed at older adults. But none of it feels like a message from a pharmaceutical company, and that's precisely the point, according to Robinson. "I want people to look at this campaign and be surprised by the fact that it's from Pfizer," she said.
The "Get Old" campaign even includes a unique hashtag FOGO (fear of getting old), a play on the popular Millennial hashtag FOMO (fear of missing out). FOGO is a good example of the tone Robinson wanted the campaign to take: Fresh, witty, edgy, and even young. "To our surprise, [FOGO] kind of caught on," said Robinson, who admitted her standards for "catching on" are "probably lower than in the consumer space." (Although, if this New York Magazine article is to be believed, it looks like FOGO might be co-opted by younger generations to mean fear of going out.)
Still, the point of the campaign was to develop relationships with customers in a unique way — as a general information hub and online community directed at a demographic most likely to use Pfizer products. "One of the big things for us is that it changes the perception about Pfizer," Robinson said. "We know when we increase engagement and reach like we have this year, we're making people feel better about Pfizer. It's sort of a one-man-at-a-time kind of mission, but we thought it was enough to say we're on to something."
It's an example of a company not only thinking outside of the box, but engaging in actual experimentation — in Robinson's case, to build brand awareness. As CIOs know well, injecting that kind of free thinking and freedom of expression (Robinson called it "disruptive testing") doesn't come naturally to established businesses — nor did it come naturally to Pfizer.
"The sell around doing things that really might not work — and some didn't work — was a real cultural shift for us," Robinson said. "The worst thing that was going to happen, though, is that people weren't going to like it." The world, she said, wasn't going to fall apart, and it was "worth disrupting our normal pattern for something that's really different."
---
April 17, 2015 6:38 PM
CIO
Copy data — when used as a term and not meant as an imperative — is a problem that every organization has, said Phil Goodwin, research director of IDC's Storage Systems and Software research practice. Copy data is when multiple copies of files and documents and other electronic data are made for disaster recovery, business continuity, test, development, and backup reasons. Though helpful in some cases, it can also become an expensive problem when copy data sits in an organizations' storage and slows down application performance.
IDC estimates that as much as 60% of the IT organization's storage hardware budget is spent on housing copy data, Goodwin said. IDC also predicts that by 2018 IT will spend $51.37 billion on copy data.
"It's a problem that probably every IT organization has, either because they copy data over and over and over out of essentially paranoia or they simply copy it and have extra copies as a result of benign neglect," Goodwin said, adding that the copy data issue within organizations is often a "hidden issue" with the business side left in the dark by IT.
"If you have to deal with it on a manual basis [copy data] is ridiculously time consuming. It's just not to [IT's] advantage to bring it up [to the business] unless they have a way to deal with it," Goodwin said. So many CIOs and IT organizations don't.
Within the last five years, however, copy data management solutions have emerged that can help mitigate the pain of copy data, Noel Yuhanna, principal analyst at Forrester Research who serves enterprise architecture professionals, said in an email. Solutions from Actifio and Delphix, for example, are based on using a master copy of the data. Then from the master copy, virtual copies are made and changes to the data are tracked and updated.  Another copy data management solution from Catalogic Software creates a catalogue of all the copies of data an organization has and provides them with a dashboard to manage it.
Yuhanna said an alternative copy data management solution is sub-setting where a master copy is made but, instead of creating virtual copies, smaller copies of the master copy are made and only the data that is needed is retrieved.
Managing the copy data problem
So how can IT organizations stay on top of the proliferation of copy data in their organization, save money, and get a leg up with the business?
Yuhanna advises CIOs to first identify how much data is being duplicated and for what purpose. Then, identify how many copies of the same data are being used. If there are multiple copies of certain data, then that would be a good candidate for copy data management or sub-setting solutions, he said.
Addressing and finding a solution to the copy data problem would result in the CIO and IT organization saving money.
A reduction of copy data by 20%, would be a significant savings.
"The CIO can go to senior management contemporaries and say, 'You know, we did this evaluation and found that we're going to be able to save… $2 million on hardware savings'. That's pennies per share for the CEO," Goodwin said. "So when [CIOs] provide that kind of savings to the organization it really casts IT in a very positive light, that [the CIO and IT are] attending to their organization and delivering value and savings to the company."
Let us know what you think about the story; email Kristen Lee, features writer, or find her on Twitter @Kristen_Lee_34.
---
April 16, 2015 4:37 PM

Profile: Linda Tucci
CIO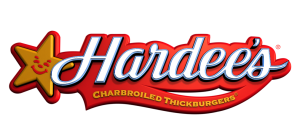 CKE Restaurants, parent company of Hardee's and Carl's Jr. fast-food chains, is finding out that if you want to sell people food they didn't know they wanted, leave it to an algorithm. Recently, the Carpinteria, Calif., company rolled out self-service kiosks at select Hardee's restaurants. The Dell Optiplex 3030 terminals, which run on Microsoft Windows 8, are decked out with 24-inch screens featuring high-resolution pictures of Hardee's comestibles.
The self-service kiosks not only allow customers to personalize whatever fast fare they're ordering down to the pickle and type of condiment but also come with a rules engine that turns out to be a genius at upselling — i.e., the sales technique of suggesting other things to add to a purchase (French fries, a warranty, get the second one at half price).
"With the regular employee, you're going to try to get 80% to 90% compliance rate in upselling the customer, whereas the computer is going to do it every time," Tom Lindblom, CKE's chief technology officer, told me. Do it every time — and do more of it.
"The complexity of the rules can be far greater than what you could do with a person. I can apply all kinds of scenarios to the items you've just ordered and decide what else I should offer you — a flowchart of scenarios that would be reasonable to ask a person to follow," Lindblom said.
A simple example: If you come in at 9 a.m. and order breakfast but omit a beverage, the screen may prompt you to buy a coffee. But if you come in at 9 a.m. and order the quarter-pound Bacon Velveeta® Patty Meltdown, the rules engine is more likely to suggest a soft drink. Customers who buy a shake with that beef patty, however, might be prompted to finish off  their meal with a cookie, rather than be nudged to buy a soft drink.
Self-service kiosks bring home the bacon
"What we are finding in general with the kiosks is more customization," Lindblom said. Some people may just prefer to interact with a kiosk rather than with a human being, or it may be the rules engine really does do a better job at upselling. Bottom line: "The level of customization we're seeing is appreciably higher than if you walk up to the front and order through the cashier," he said.
Originally aimed at "hungry Millennials," the digital interface has proved popular with all demographics. "What we've been pleased with is that we have seen customers of all ages embracing them and interacting effectively with them. From ease of use, from a customer perspective and from sales results, we've been very happy," Lindblom said.
The software's recommendations are based on the customer's current transaction and do not factor in past transactions. "We don't track that information," he said.
To learn more about  Lindblom's mobile strategy for CKE, hop over to SearchCIO and check out  "No easy answers for enterprise mobile application development."
Are computers better at upselling than humans? Sound off in the comments, email me or find me on Twitter @ltucci.
---
March 30, 2015 11:31 AM
CIO
If businesses want a fresh and competitive mobile strategy, they'll need to break mobile out of the bubble it's been living in. "We're in a post-mobile world," said Kelly Manthey, vice president of strategy and innovation at Solstice Mobile, a mobile consulting firm in Chicago.
Manthey wasn't trying to be provocative; instead, she wanted to convey to attendees of the Digital Strategy Innovation Summit in New York City that mobile devices and mobile app dev can no longer be considered a novelty in the workplace. It's time to bring mobile into the fold and integrate it with other processes.
One tip? Rather than lamenting on how mobile technologies are taking the place of physical interactions, start thinking "digical," Manthey said. In other words, figure out ways digital and physical interactions with customers can play off of each other to provide a better overall experience. That's what health care startup Doctor on Demand and leading retailers such as Nordstrom and Macy's are doing.
Last summer, Nordstrom spent $350 million to acquire fashion startup Trunk Club, a Chicago-based personalized shopping service for men that's using digical to its advantage. After signing up online, customers talk with a personal stylist in person or have a Trunk Club fitting where they discuss personal preferences. After that, the interaction turns digital, with the stylist selecting several articles of clothing, sharing them with the customer for review and then shipping the "trunk" directly to the customer. Trunk Club members pay for what they plan to keep and can return the rest.
Nordstrom's acquisition is "an extension of their brand to really enhance the physical with an awesome digital experience," Manthey said, and pushes the 114-year old retailer into the subscription service.
Macy's goes 'digical'
A month after Nordstrom acquired Trunk Club, another retailer made headlines for its pursuit of digical. Macy's announced plans to roll out Shopkick iBeacons, which use Bluetooth Low Energy to interact with smartphones in the vicinity, at all of its stores nationwide.
While the Macy's mobile app gives customers a chance to browse through merchandise digitally when they're out of the store, iBeacons can interact with customers when they're in the store to, say, remind them of items they flagged online, deliver coupons or alert them to sales. "We know that while people are doing search and discovery and using mobile devices and using the Web to do some initial shopping and get some feedback, they're actually doing most of the purchasing in the store," Manthey said.
But retailers aren't alone. Manthey pointed to the medical startup Doctor on Demand as another example of digical. The startup, founded by Dr. Phil (yes, that Dr. Phil) and his son, gives customers a chance to video visit with a medical professional via a smartphone or laptop. "You basically have a Facetime session with a doctor," Manthey said.
The digital service isn't cheap ($40 for 15 minutes with a medical professional), and if the problem is more complex than a cold, a skin rash, a sore throat — common ailments that bring patients into the doctor's office — they can opt for an in-person experience.
Even the Mayo Clinic wants to figure out how to streamline the patient experience by marrying digital and physical interactions together. In partnership with the startup Better, the Mayo Clinic supports a mobile app that acts as a companion for patients, Manthey said. The app hooks into the clinic's vast database when patients are searching for information about symptoms they're experiencing and, for a fee, they can also call up trained medical professionals who are available 24/7.
Neither application will replace going to the doctor, Manthey said, but they may make visiting with the doctor less stressful — and maybe even more enjoyable.
---
March 30, 2015 11:28 AM
CIO
Apache Spark, an open source big data processing engine, is trying hard to become the new darling of big data. But is the technology enterprise-ready? The answer to that question is it's getting there.
Databricks, founded by the inventors of Apache Spark to provide a commercial offering of the technology, made it clear at Spark Summit East in New York City that enterprise-readiness will be a major focus for the company over the next six to 12 months. In fact, the company has already started down the enterprise-readiness road. Last fall, Databricks began providing a limited cloud offering of Spark on Amazon S3.
"Our vision with Databricks Cloud was to solve these problems, provide an integrated environment, security and so forth," said Patrick Wendell, a Databricks co-founder. But, he added, there's more to do.
During a summit panel discussion, Martin Van Ryswyk, executive vice president of engineering at DataStax, advised Wendell to think security. "When people want [an] enterprise [version], they want the kind of meat and potatoes features of a platform," Van Ryswyk said. "The really cool groundbreaking functionality has got to be there, but they want it with a couple of basics: You need security."
In more ways than one. Not only does the technology, itself, need to be secure, but the product has got to deliver in order to avoid putting its enterprise customers' jobs in jeopardy. "They're betting their company on you, and you can't let them down," Van Ryswyk said, "It's got to be up, it's got to be available, it's got to be economical."
Van Ryswyk knows what he's talking about. He's been helping make DataStax, a commercial provider of the open source distributed database system Apache Cassandra, enterprise-ready. "Over the last five years, we've taken Cassandra from a wild and wooly open source project to something that's being used at some of the biggest companies in the world," he Van Ryswyk said. DataStax customers include Netflix, Thomson Reuters, eBay and ING.
One practical tip?  Van Ryswyk said they test DataStax Enterprise on 1,000 nodes every day. "Under load, taking loads in and out of a cluster, injecting faults," he said. "That's the kind of things enterprises are going to do quickly." He can back up the claim with his own experience with the technology. Three years ago when he joined DataStax, customers used 30- to 40-node clusters on average. Today, it's not unheard of for customers to use 1,000-node clusters. "That happens quickly as you become a chosen technology. You've got to be ready for it," he said.
---
March 23, 2015 7:33 PM
CIO
Although the IoT is being defined by the business right now, CIOs will end up running it, Frank Gillett, principal analyst serving CIOs at Forrester Research, wrote in a briefing.
It's a pattern we've seen before with PCs, websites, and smartphones, all started as "do-it-yourself" projects by the business but ultimately falling into the CIO's realm of responsibility, Gillett writes. He predicts this will happen with the IoT as well and CIOs will ultimately be called to manage the growing complexity of connected devices for their company.
But CIOs should prepare now for the challenges that the IoT will inevitably bring— "especially as the business tries to integrate Internet-of-Things data into core business processes running in enterprise applications," Gillett wrote.
Five challenges IoT brings to the table
Every company will face the challenges (as well as the opportunities) that come with owning and managing connected assets, Gillett wrote. CIOs who are part of companies that sell physical products will face even more challenges, including helping the business design, build and operate connected products, Gillett added.
Whichever category you fall into, Gillett said CIOs will face these five IoT challenges:
1) New technologies, new protocols, new standards: The IoT will require CIOs to manage and integrate a slew of technologies, networks, protocols and data formats, Gillett wrote, as well as force CIOs and companies to come up with new standards in order to try to organize the chaos.
2) Handling data, analytics, and business logic: Sensor devices are often smart enough to do local data filtering, analysis, and store the business logic on the device to enable quick responses. The issue with this is that the data, analysis, and business logic live outside of the core enterprise applications and processes, Gillett wrote.
3) New security challenges: The IoT will bring with it a mixture of familiar and new security issues, Gillett wrote. CIOs will have to figure out how to make sure devices are tamper-proof, figure out which identity, authentication, and encryption technologies work, and "how to ensure the chain of custody all the way through cloud services and back to enterprise apps," Gillett wrote.
4) New demands on the network: The surge in connected devices will challenge enterprise network admins with a new type of network node that will have widely varied requirements, Gillett wrote. For example, some devices will continuously stream data (like security cameras) while other devices will need low latency and high quality service for "speedy responses to crucial events" (like manufacturing production systems), he wrote.
5) New quantities of time-series data: Current analytics tools will not be able to handle the new amount of time-series data the IoT will bring, Gillett wrote. "Analyzing voluminous time-series data turns out to be hard to do with existing tools, so a new generation of analytics technology is appearing to accelerate time-series analysis, such as those from TempoIQ or Hitachi High Technologies," he wrote.
Five steps CIOs can take now to avoid a mess later
Though the challenges the IoT brings seem daunting, Gillett believes that it is early enough in the development of the IoT that CIOs have the opportunity to avoid technology messes if they act and get involved now. This means CIOs will have to work with the app development team, the security team, the enterprise architects, and the product line-of-business teams.
Here are five steps CIOs can take:
1) Train your developers in new software skills: The IoT will require a new app dev mindset among developers, Gillett wrote. Typically, developers write code that takes input from humans, he wrote, not from sensors in connected products or assets. In order to use real-time connectivity and sensor data effectively, developers will have to learn new techniques, technologies and approaches in order to manage everything as well as come up with new ideas for enhancing the customer's experience, Gillett wrote.
2) Integrate silos: As companies buy and use more connected devices, business leaders will start to wonder why they have to use separate vendors for each connected asset, Gillett wrote. He used the example of integrating the X-ray system, the CAT scanner, the gurney tracking system and the electronic pharmaceutical cabinets together in a hospital with other hospital management systems. Gillett advised CIOs assign an enterprise architecture team with the job of building an inventory of connected assets and their characteristics in order to make this integration of assets happen. The team should also plan for a unified console as well as integration with enterprise applications and analytics.
3) Explore IoT platform services: "Building connectivity into new products is not a do-it-yourself (DIY) task for the faint of heart," Gillett wrote. He urges CIOs to explore services like Axeda, ThingWorx, and Xively to help enable connectivity and manage the CIO's and company's products. These platforms include services like support for M2M protocols, device management support, and support of IoT-specific protocols and analytics.
4) Work with the security team: Gillett advises CIOs to bring in their security teams to help with the mapping and management of connected devices. The security team should review and report on the inventory of connected assets as well as the associated policies and procedures for installing, monitoring, and updating the connected assets, he wrote. Gillett also advised that CIOs make sure they find, and account for, unknown IoT devices that may be part of facilities, fire protection, manufacturing, warehouse systems, etc.
5) Work with the product managers and business strategists: Gillett said that it is important that the CIO or a CIO representative work closely with product managers and the business side when it comes to dealing with the IoT. The CIO's involvement with the product managers and the business side should be on an ongoing basis so that the CIO can work with them on things like data formats, security, and enterprise data integration.
Let us know what you think about the story; email Kristen Lee, features writer, or find her on Twitter @Kristen_Lee_34.
---