---
July 16, 2015 9:32 PM
Customer engagement
,
Digital business
,
Digital customer
,
Digital platform
,
home automation
,
MIT
,
Sensors
Platforms aren't just for the software industry anymore.
In the era of the Internet of Things (IoT), today's connected, digital customers are looking to buy "outcomes," or measurable results, through the plethora of channels they interact with.
Companies across industries as varied as farming, food and lighting — businesses based on a traditional product services model — are finding that they must shift to a platform business model to deliver outcomes to these customers, as well as to stay competitive in their fields. And competitive advantage, in turn, requires investment in more agile technology that is able to support the demands of these digital platforms, said Paul Daugherty, CTO of Accenture, at last week's MIT Platform Strategy Summit in Cambridge, Mass.
"Companies are dealing with big technology estates that they operate — legacy technology — and they know that they need to reinvest in those technologies to create new experiences for their customers," he said.
Daugherty added that while many of these companies have a good grasp on the need for these reinvestments, there aren't enough of them that are "reinventing."
As an example of reinvention, he pointed to how John Deere, the agricultural manufacturing company, started conceiving of the tractor as a platform.
"If you think about the platform as a product, the business starts looking challenging; you have low-cost competitors coming in from all sorts of different places, different countries. You have lots of competitive threats to the business," he said.
But once John Deere started considering the tractor as a platform — and started embedding it with sensors from which the company gathered valuable meteorological, soil quality and growing information — the company was able to sell a new "product" altogether, which is increased productivity for farmers.
"That's a more differentiated way to go to market than just selling a great tractor," Daugherty said.
Another example of a company reinventing its business model is Home Depot, whose business of selling a wide array of low-cost goods, based on a cost-effective supply chain, is now being threatened by Amazon and many others.
While Home Depot has already invested in a mobile app, Daugherty said that the company is also looking at other ways it can build up its platform. One route is through unique, connected experiences for customers via Wink, the company's connected home system.
Home Depot is developing Wink into an ecosystem by working with its suppliers to make sure that every home product it sells to customers are standardized and compatible with the platform.
July 2, 2015 1:02 PM
Apple
,
breaches
,
CIO
,
Consumer data
,
Data privacy
,
Data security breaches
,
Hackers
,
Information security
,
Phishing
,
Social engineering
Last month, Apple chief exec Tim Cook gave an impassioned speech chiding tech companies such as Facebook and Google about their data collection and monetization practices and how they're stepping on consumers' "fundamental right to privacy."
For a recent Searchlight article on the topic, I talked with three privacy experts to get their take on whether other digital companies — and their customers — are starting to care more about consumer privacy now that a tech bigwig like Apple is speaking out. The consensus: Apple is among a (loud) minority, and there is a lack of incentives for companies and consumers alike to value data privacy and security.
One common thread is the apathy most consumers have about data collection, particularly when the fine print is hard to decipher and they're getting free and personalized services out of it. While a recent survey by the University of Pennsylvania's Annenberg School for Communication found that more Americans are certainly becoming conflicted about this trade-off, 451 Research analyst Garrett Bekker believes consumers' overall attitude toward data privacy and security has not really shifted yet.
One big reason, he said, is the lack of companies' transparency on how they collect and use data, but another is "how much personal information people are willing to divulge unsolicited." Bekker was talking about the personal information people share on social media, especially Facebook and LinkedIn, something that puts them at risk: Hackers can mine and use the information as part of targeted social engineering attacks.
For instance, if a hacker wanted to target a specific company, he could easily look for the company's employees on those social platforms and gather as much personal information as he can, then use that data to create customized emails that sound as if they're coming from someone who knows the employees — what's known as spear phishing. (And many of these attacks are successful: An estimated 91% of hacking attacks start with phishing or spear-phishing emails, according to Wired.)
There's more to the security angle of the consumer privacy issue, as fellow 451 Research analyst Adrian Sanabria brought up. Despite the frequency with which breaches expose precious sensitive data, including consumer data, these days a breach can — paradoxically — actually help many a company and its reputation, he said.
"If [their PR departments] handle it really well and they look really sorry, there's this whole concept that after a company is breached, you actually feel more comfortable doing business with that company and using their product — because now everything's out in the open, and you know that they have to take security seriously," he wrote in an email.
Companies that haven't yet been breached or encountered a major security issue, on the other hand, haven't had the chance to publicize that they've been hit, been able to handle the screwup, and now take security seriously, said Sanabria.
"Everyone is an unknown until they've had this issue," he added.
---
June 29, 2015 8:37 PM
CIO
,
Mobile
,
mobile application management
,
mobile device management
,
Wearable devices
In part one of this blog post, Gartner analyst and mobile expert Ken Dulaney discussed why the label Generation Mobile is unnecessary and whether he believes U.S. mobile workers indeed feel guilty for mixing work and personal activities. Read part two to get his opinion on wearables in the workplace and whether the emergence of Gen M calls for new mobility-focused policies.
One of the major findings from a study conducted by mobile security provider MobileIron, which surveyed 3,500 full- and part-time professionals across six countries (including the U.S.), is that there is a new sub-demographic of mobile workers the company is calling Generation Mobile (Gen M) — a group that's increasingly reliant on mobile for both work and play, and made up of men ages 18 to 24 and parents of children ages 18 and under.
Another interesting finding the report highlighted: A good chunk of Gen M (42%) plan to or already own a wearable device such as an Apple Watch; furthermore, 95% of that group plan to use wearables for work tasks, which include taking phone calls (58%), reading and writing emails (56% and 45%, respectively), and getting alerts such as meeting reminders (44%).
Dulaney thinks that wearables, like mobile devices, have the potential to further expand mobile workers' connectedness. However, for wearables to gain traction in the workplace, wearable device manufacturers must overcome the current inconvenience of these devices needing to be tethered to smartphones so they can function independently through communications networks.
"Once we see medical [wearable] devices that communicate directly with medical services, we will see results," he wrote in an email.
The MobileIron study also found that the rise of the Gen M demographic, many of whom reported feeling guilty when doing personal activities during work hours and vice versa, requires companies to create new policies that support Gen M's new work style "without guilt and with high standards of quality and fairness."
The study offered the following principles on which to base Gen M-catered policies:
Accept shifting working styles and understand employees' actions in detail
Establish clear goals with employees
Set top-down boundaries (e.g., CEO should set an example by not sending work emails at 2 a.m.)
Offer reimbursement stipends for personal mobile technology
Secure data selectively
While he didn't exactly disagree with these policies (in part one, he urged companies to embrace BYOA to promote employee satisfaction and innovation), Dulaney warned about the legal problems that could arise from offering stipends for personal devices (although he granted reimbursing for phone services and plans is OK).
"If the phone is owned partially by the employer and the employee gets in trouble on the weekend using that phone, then it's the employer who gets sued," he said. He compared the situation to companies paying employees for mileage traveled, but not for the vehicles themselves.
---
June 29, 2015 8:30 PM
CIO
,
Mobile
,
mobile application management
,
Mobile Device Policy
Perhaps more than how seemingly clueless they are toward politics and economics, Millennials are often characterized by how much they live on their smartphones. What's more, a growing number of Millennials and the general population are increasingly mixing work and play on smartphones and other mobile devices — at a rate that's, arguably, enough to warrant shining the spotlight on them as a new, emerging demographic, called Generation Mobile, or Generation M.
MobileIron, a mobile device management provider, surveyed 3,400 full- and part-time professionals in six countries, including the U.S., who use a mobile device for work, and discovered that the group it calls Generation M is best represented by men ages 18 to 34 and people with children ages 18 and under in their households. The study found that this demographic is more reliant on mobile technology in general to mix their work and personal activities: For example, 60% of Gen M check or send personal emails at least once a day during work hours, and 51% check or send work emails at least once a day during personal hours.
The study further found that 42% of Gen M plan to either own or buy a wearable device such as the Apple Watch, and the overwhelming majority of that group (95%) plan to use it for work as well as personal tasks.
Why is it so important to home in on Gen M's mobile habits, and more particularly their attitude toward wearables? Because, said Bob Tinker, MobileIron's CEO, the new devices "will increase our connectedness and, possibly, our guilt about mixing our work and personal lives." The MobileIron survey found that 58% of Gen M workers suffer from "mobile guilt" when receiving personal messages during work hours (compared with 46% of non-Gen M workers); moreover, 61% of Gen M workers feel guilty when receiving work communication during personal hours (compared with 47% of non-Gen M workers).
But one mobile expert, Ken Dulaney, begs to differ — first on whether the label Generation M itself is necessary.
Dulaney, an analyst at Gartner, said it's hard to argue the obvious – Millennials are already a mobile generation. "Sure, they are mobile. … Many of them were given phones at age 7 or so," he wrote in an email. But, he added, this group also has varying tastes when it comes to art, fashion, music, movies and more — just like any generation before the Millennials. "Aligning them with one aspect of culture doesn't mean that much to me," he said. "You could just as easily brand them the 'Old Navy generation.'"
Second, Dulaney said it's hardly surprising that a large proportion of Gen M uses their devices for work. "We bring who we are to work," he said. What is noteworthy about consumerization in the enterprise, he added, is how unprepared the IT department was and how "it took them a number of years" to accommodate both enterprise and consumer needs. "Hopefully, future changes won't be so cathartic," he said.
How about the guilt MobileIron measured among mobile workers?
Not a thing, at least not in the U.S., according to Dulaney.
"Maybe it's a European thing, but I don't see many guilty employees, and use of personal technology does nothing but increase," he said.
Instead, he said that what enterprises should focus on is how to embrace the bring your own apps phenomenon so that employees remain satisfied and motivated.
Check out part two of this blog post to get Dulaney's take on wearables in the workplace.
---
June 26, 2015 9:05 PM
CIOs are, by now, familiar with the phrase "fail fast." It's the idea that experimentation and getting new products to market quickly can expose flaws and weaknesses (and sometimes all around duds) without all the heavy lifting — and heavy investing. Rather than having to anticipate and fix every possible flaw –a potentially costly process — you let the customer of the product or service tell you what's wrong.
While failing fast sounds great in theory, how can CIOs build an IT culture that celebrates experimentation when they're often tasked with figuring out how to spend less and be more efficient with what they have? Is it even worth it? So I've been asking experts like Mary "Missy" Cummings, director at the Humans and Autonomy Lab at Duke University, to provide examples of how experimentation works for them and what they get out of it.
Cummings, who was one of the Navy's first female fighter pilots, is a researcher and scientist by training, and so the test-and-learn cycle is practically second nature for her. Still, as someone well versed in experimental testing, the results (and the lessons learned based on those results) sometimes surprise even her: expert assumptions are often proved wrong. I spoke with here at the recent MIT Sloan CIO Symposium. Here's what she told me about the value of experimentation.
Mary "Missy" Cummings: There was a case once where we had single operator control of multiple air and ground unmanned vehicles [also known as drones]. We were watching [the operators] interact with the system and we thought it was a high workload study because we were giving people more and more tasks to do. But it turns out that people are far more capable than we gave them credit for in terms of being able to handle high workloads.
At the same time, we were testing low workloads. We thought that if we slowed things down, people would take a break and they would slow their pace of activity. What we found was that, because of this inherent need for brain stimulation, the lower workload ended up driving people to frenetic activity, and they had substantially worse performance. These were a younger generation of people. They felt they had to get in there and do more work and, thus, caused a lot more problems in the system.
These kinds of results are really important for people to realize that humans have an incredible predictability in unpredictability. It's important to get that testing in early so that you understand what issues you're going run up against with your new technology.
---
May 29, 2015 7:11 PM
Is Christine Hung, the head of data science and engineering at The New York Times Co., stealing a page from the telecommunications playbook? At the recent CDO Summit in New York City, Hung explained how she's trying to predict subscriber churn by building predictive models.
Hung, who joined The Times in 2013 after a four-year stint as the global analytics manager of iTunes retail at Apple Inc., is analyzing data The Times has collected, such as a reader's web browsing history or mobile application usage. "We build a model to predict who is going to cancel their subscription," she said during a panel discussion.
It's an example of a predictive analytics application that yields concrete business results. Like any media company, The Times has two revenue streams: advertisements and subscriptions. "If you think about the subscription business," Hung said, "it's very hard for us to acquire new customers." So why not invest more time and energy in keeping the subscribers The Times already has?
The analytics experiment is helping The Times uncover key insights. Hung discovered that readers of general news are much more likely to churn than those who use The Times more extensively. "If you go deeper into the content — if you read a lot of op-eds, if you read a lot of style or travel — you're more likely to be retained," Hung said.
That is the kind of insight that helps create more nuanced strategy: Rather than focus on why subscribers leave, The Times can work on how to push general news readers deeper into the product "so that they can really see our value," Hung said.
---
May 28, 2015 12:54 AM
Chief Security Officer
,
CIO
,
cyberdefense
,
cybersecurity
,
MIT
,
Security breaches
At MIT Sloan CIO Symposium, cybersecurity experts painted a grim picture of the state of cybersecurity today. As positive as the speed of technology change is for the next Ubers and Netflixes of the world, cybercriminals are moving even faster to use advanced technology for their own nefarious purposes.
Changes must be made, even in organizations that think they've got everything covered from a security perspective, the experts said. I detailed their advice on how to start making those changes in my Searchlight column, "MIT CIO Symposium: Outdated security assumptions put companies at risk."
The  cybersecurity session ended with a forecast of what these experts thought the security landscape will look like in 10 years. Their reactions covered the spectrum.
"It's gonna get much much worse before it gets better … now with virtual currency coming online, Bitcoin and so forth, and kidnappings right now are happening virtually," said George Wrenn, chief security officer (CSO) and vice president of security for Schneider Electric.
Roland Cloutier, CSO and VP of security at ADP, agreed that the attack surface is only going to get bigger, but he believes the benefits of technology will outweigh the threats posed by cyber criminals.
He said the spotlight needs to be on funding startup development and advancing technologies. "Are there enough technologists? … How do we enable that type of compute that will do wonderful things?" he said, urging the audience to start thinking about the possibilities in quantum computing, AI and integrated defense architectures.
"Technology is going to solve so many problems that this will be a drop from the bucket," he added.
Shuman Ghosmajumder, head of product management at security startup Shape Security, was the out-and-out optimist of the group, pointing out that history suggests that we are up to the threat.
"It's going to get better. You look at 20 years ago, and all societies were pretty concerned that the world was going to end by the year 2000," he said. "I think we are going to see these types of moral shifts and innovations that hopefully will make a big dent in the problem."
Also from MIT Sloan CIO Symposium: See the roadblocks enterprise CIOs have to prepare for as they gear up to adopt IoT.
---
May 7, 2015 5:10 PM
CIO
Chief data officers, a relatively recent breed of executives, are often associated with highly regulated and data-heavy industries like insurance, government, health care and financial services. But chief data officers are beginning to make a play outside of those industries as well, most recently in media.
This week, Time Inc. announced its appointment of J.T. Kostman as its first-ever chief data officer (CDO). And last week, TechTarget, SearchCIO.com's parent company, introduced Charles Alvarez as its first CDO. Neither have served in a CDO position before (although Kostman did serve as the chief data scientist at Keurig), but both have an extensive history with data, analytics and their supporting systems.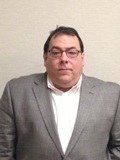 Alvarez's experience comes from the financial services sector, where he's worked for the likes of Credit Suisse, Bear Stearns and JP Morgan. SearchCIO had a chance to catch up with Alvarez to discuss his new role and why the complexity of IT systems is casting a shadow on the integrity of corporate data. This conversation was edited for brevity.
Why does a media company need a CDO?

Charles Alvarez: We're an information company first and foremost. If I'm going to go out and sell to vendors, to purchasers and to people who buy technology or to people who may use this information to manage a hedge fund, for example, I have fundamental principles that I have to keep on top of: I have to be able to maintain the reputation of my firm, which rests on the quality of its data.
And I've got to be able to grow and increase sales where I can. I've got to be dynamic and agile so I generate new products and generate new services. And I won't be able to do that if I'm not capable of understanding the information that I have or managing the information that I have.
You've talked about the monetization of data, but the other major function of the CDO is governance, data quality, data management. How does the CDO's perspective on this topic differ from IT?
Alvarez: As it exists, from a legacy standpoint, for 99.99% of the world today, the data has lived in the technology organization. The technologists have to care about it because it's inside their apps and their databases. If they screw it up, there's going to be consequences. So from the standpoint of a historical view, it has been managed by IT and it lives in their database.
But what if I'm reengineering how marketing ops manages surveys? [Marketing ops] wants to create a vocabulary for its teams. Now when I want to create a new survey, I don't have to start from scratch. I don't have to wonder if this matches the question I asked two years ago because history is important to me, and I can say I have historical sequencing and semantic integrity with time and it's valid. That's data in the large.
Data in the small, the stuff that lives in programs, is the stuff IT is responsible for. Data in the large, you have to be concerned about the integrity of the data, you have to be concerned about the processes that create that data.
Why is a 'data in the small' perspective too limiting for organizations today?
Alvarez: IT is responsible for the quality of data under its purview. So IT has to know that the business reports this particular item of data as x.y.whatever. But the IT function is not forward-looking, and that function doesn't understand business semantics. If you stick a number in the database and the top of that numbers says P&L, if you're in IT, you say, that's a valid number. To me, as a data person, I'd ask the question is that net, is that gross, are there sales credits, is it compounded, is it a cash number, what currency is it? Now all of a sudden you have a semantic component. Semantics are now important. In the past they weren't important because we didn't maintain large time series of data.
That's the fundamental change that happens.
---
April 30, 2015 8:51 PM
CIO
Is the chief digital officer's star being eclipsed by the chief data officer's? Google news alerts and job postings for chief data officers outpace those for chief digital officers by a factor of ten (or just about), according to David Mathison, self-described curator at this week's CDO Summit in New York City and founder of the CDO Club. "And, yet, we know there are a thousand chief digital officers and only 200 chief data officers," he said.
One reason chief digital officers appear to be in much lower demand than chief data officers has to do with the recruiting and hiring process for the respective roles, according to Mathison.
Chief digital officer openings aren't blatantly advertised because they "go out to executive search," he said. Recruiters are tapped to find the right candidate, keeping the job search confidential. Chief data officers, on the other hand, come at a lower price tag (with the exception of data officers for banking and financial services), "so they generally don't go out to search," Mathison said.
The hubbub over chief data officers is based on smoke and mirrors — and fanned by a complicit press. "There's a lot going on here in the press trying to push this position," Mathison said. Who could pass up the news that the inimitable Lloyd's of London has appointed a chief data officer?  Or not make a fuss over the UK-based Experian's recent study on the emergence of the chief data officer?
That particular report, which came out in February, had this jaw-dropping statistic: 92% of the 250 CIO respondents (all from large organizations) believe the chief data officer position "is the best place to define data strategy and be the guardian of data quality within an organization." The best place.
With statistics like this and predictions that chief data officer positions are expected to double in 2015, the role of the chief data officer is definitely having a moment. But, if Mathison is to be believed, so is the chief digital officer — a perspective made clear by last month's news that the White House has appointed its first ever chief digital officer. You heard it here first: Move over, CDO, the CDO has arrived!
---
April 29, 2015 4:51 PM
CIO
Data and technology are intricately linked, so it's logical to assume the role of the chief data officer (CDO) should be a function of IT. But, according to Gartner analyst Debra Logan, that assumption is not necessarily correct.
"Information and data was really never ours to manage," Logan said at the recent Gartner Business Intelligence and Analytics Summit. "It really belongs in the business, with the business — as does the CDO."
CIOs may see the need for a data czar and want to appoint one (a move Logan neither encouraged nor discouraged), but enterprises may be better off plucking a CDO from the business rather than from IT — if only to avoid what could become a vicious cycle. "If a CDO is emerging from the IT organization, we may have the same problems we've always had," Logan said. Namely, the business may struggle to adhere to data policies and frameworks designed by an organization that doesn't own the data.
That's probably not music to IT's ears, but drawing a line between data and systems is a good thing for CIOs, Logan said. Leaders of IT have long been frustrated by the lack of progress on data governance and data quality initiatives, and have had "a tough time getting this done because they don't have the accountability and the authority to do it," she said.
The role of the CDO is designed to take on tasks like establishing data and information policies for the enterprise. "And, yeah, sometimes that bears on information systems," Logan said, but CDOs aren't responsible for pulling the trigger on new technology investments or implementing an enterprise-wide document management system. "That's still the CIO's job," she said.
Plus, at least from what Logan's observed, CDOs tend to be subject matter experts capable of identifying important information assets that will enable the business to achieve its goals. That's not quite in the CIOs' wheelhouse — nor should it be — because, frankly, CIOs are not responsible for creating business strategy, she said.
And CDOs also tend to report to the business, most often the COO, in Logan's experience. "The message you send when reporting to the line of business is that the data belongs to the business; the data is the responsibility of the business," she said.
CIOs may hope the role of the CDO is a momentary trend or they may hope they work for a business that won't need a data chief (Logan said not all businesses will), but it's a trend that doesn't appear to be going out of style anytime soon. In fact, if Gartner's prediction turns out to be correct, IT leaders should prepare for the number of CDOs to double this year — from 200 to 400.
It won't be an easy transition and "will require CIOs to adjust their job expectations," Logan said. "But we think once they adjust their expectations, they're jobs will get better. Finally someone can help [them] track down all of that stuff."
---