---
February 29, 2016 6:05 PM
Adopting Agile methodology for IT seems like a no-brainer these days. But CIOs may not anticipate the complications — such as the culture and language barrier — Agile can create. Agile methodology, a alternative to the rigid, sequential waterfall methodology, breaks projects into smaller pieces, enabling teams to work in an iterative fashion and to change directions when needed.
When adopted by software development teams, Agile shakes up the workflow and introduces new terms such as "scrum master" and "sprint" into the software development team's everyday vocabulary. But the executive management team often continues to work — and often has to work — in a style driven by top-down control, according to Michael Nir, president and founder of Sapir Consulting US and author of the book The Agile PMO.
Instead of adopting one methodology over the other, some companies, especially large corporations and regulated industries, may benefit from a hybrid approach that marries Agile and waterfall project management together. One best practice that can make the transition a little easier? Finding an intermediary or a translator to help executives and Agile teams get on the same page.
Nir argues that no office is better positioned to do this than the project management office (PMO), a team that oversees the project portfolio across the enterprise to ensure that projects come in on time, on budget and within scope. PMOs often standardize how work gets done within an enterprise, how projects get funded and how the portfolio is managed.
"One of the problems we're seeing when we're rolling out program management initiatives, whether they're PMOs or just portfolio projects: We tend not to think end-to-end agility," Nir said during his presentation at last week's Society for Information Management (SIM) Boston chapter meeting. Instead, agility is associated only with the software developers. "We think about the [software] teams, the scrum masters. But this is not the only agility the business needs to adopt if we want to move toward a functioning PMO and a functioning value-driven portfolio."
Taking a more holistic approach to agility couldn't hurt many PMOs, suggested Nir, citing Gartner and ESI International research findings that 30% to 50% of PMOs fail.
In part two of this two-part blog post, Nir lays out four tips on how to become an Agile PMO.
February 29, 2016 5:06 PM
CIO
,
College
,
IT
Kids today. They're a tech-savvy bunch. At least, that's the popular notion.
"They're very facile with their fingertips. Whenever I watch somebody type on an iPhone or read the newspaper on the iPhone, I'm always quite amazed at it," said Robert Juckiewicz, vice president of IT at Hofstra University. "But they don't have a very good understanding of anything underneath."
So IT at the Hempstead, N.Y., school has a computing support center to help students work through issues they have with software or other technology. And it holds technology fairs where they can play with circuitry, learn about coding or dive into virtual reality with Google Cardboard, the low-cost, smartphone-enabled headset.
It's a way to show students how technology could serve them in their careers, Juckiewicz said.
To today's college students, born in the mid- to late 1990s, the staticky racket of a dial-up Internet connection is the sound of a long-ago era. They've looked to technology for entertainment, in video games and the iTunes store, and interactions with peers, through social media. Tech has played a part in their educations, too, with tablets and cloud-based software helping to form the way they see and understand the world. The challenge for college IT teams today is to cater to students' proclivity for technology and even use it as a positive force in their educational development.
Using technology for good
And a challenge it is. Not all students know how mobile devices work, but most of them have one or more — and they expect to use them everywhere. For Juckiewicz, that frames tough questions for IT: How do you support thousands of different devices on campus at any given time? And how do you use those devices, and emerging technologies and software, for learning and teaching?
The IT team works to answer the first question, on networking and mobile infrastructure. For the second, it involves faculty, helping professors and lecturers use technology like smart devices to improve how they teach and, perhaps more important, how students learn.
"So what we struggle with in faculty computing and student computing is, how do you use all of this [technology]?" Juckiewicz said. "It's great that you've got it, but who cares if it's not doing something good?"
Students as teachers
For Eric Hawley, CIO at Utah State University, students' knowledge of and familiarity with technology is very much a boon.
"In many ways students come in and they change the way we work," he said. "They come in with different communication practices, different preferences."
Hawley cited the school's learning management system, which tracks and delivers coursework online, as an example. Students can choose how faculty and staff communicate with them, with assignments showing up in Google Calendar and announcements made over Twitter or Facebook.
For Hawley, that means giving students — plus faculty and staff and even IT units outside of his central IT department, what he calls "the edge" — flexible platforms, like Google Apps and Box.com, to work with. They handle all the complexity and integration of delivery formats.
"One of the great things about the technology is you sort of get this strange new mix-up," Hawley said. "Everything is standardized, yet the edge can consume it in 15 different ways."
For how college IT teams are handling shadow IT, read "University IT departments struggle to stay always open, always secure."
---
February 29, 2016 11:03 AM
cloud
Heads-up from the ITO/BPO experts at global law firm Mayer Brown — look for dozens of new developments in the IT and business process outsourcing market in 2016. Among the trends outlined in the firm's recent webinar:
Attorneys Rebecca Eisner, Paul Roy, Brad Peterson and Dan Masur, partners in Mayer Brown's business and technology sourcing practice, see 2016 ITO-BPO market changes as falling under four broad themes. Here's a recap of the highlights.
1.  Emerging technologies transform ITO-BPO services
Cloud goes mainstream. Everyone wants a piece of the cloud services market — traditional ITO/BPO providers, which now are making cloud a standard part of their services, as well as software and products companies seeking to defend and expand their turf. As a result, cloud vendors are losing their special status (and just maybe their "my way or the highway" attitudes) as more flexible and customized ITO/BPO services come on the market. "Buyers should develop well-organized approaches to buying cloud," Roy said.
Here come the robots. ITO and BPO companies are "close to exhausting opportunities to move work closer to lower cost people," Roy said, and are moving the work to machines. "For example, in BPO we are seeing this with automated email and document scanning that gathers the required data for automated entry and routes that data to the various business functions," he said. Buyers with contracts designed to purchase human labor "will need to re-evaluate their existing deals and reconcile their contracts to this new world."
Digital services deployed for competitive advantage. Cloud and digital services, in case anyone needs reminding, should not be viewed as just cost-cutting measures but as vehicles for improving a company's competitive position. Case in point: the equipment manufacturers using Internet of Things (IoT) to allow customers to better manage and monitor their products — and the "tremendous benefits" derived from capturing and analyzing all the data.
2.  Multi-sourcing will push demand for integration services
The provider list keeps getting bigger. "In the last two years, we have worked with more than 50 providers and the trend is continuing. These range from cloud providers such as Amazon and Salesforce.com to Rackspace to everything-as-a-service providers," Masur said. In addition to the big name cloud providers, customers are looking at emerging digital technology providers to help them become "truly digital businesses."
ITO integration services are in demand. The more providers companies hire, the harder it is to integrate all of these services. "Many of the most powerful cloud technologies will require integration efforts comparable to those required to install [enterprise resource planning] systems," Eisner said.
IT organizations don't have enough people trained in managing these multiple platforms and providers. "Companies will have to hire the expertise for service integration, incident management, change management and other important cross-functional areas" she said.
Provider partnerships are increasing: Last year saw formal teaming between Accenture and Amazon, PwC and Google and HCL and Microsoft, as vendors scrambled to meet high customer  demand for integrated services and risk mitigation. Expect more such partnerships.
3.  Cybersecurity and data dominate the risk agenda
Poor security will cost you. Cyber threats, now a board-level topic, will only increase as IoT and other telematics are used in consumer and commercial products. "Regulators have clearly taken note and will exact increasingly large fines for poor security," Roy said
Security as a service arrives. In response to increased cyber-risks, companies will rely on third party specialists for managing information security rather than on relying just on their outsourcing partners or on trying to manage security themselves, Eisner said. These security specialists will identify weak links and security gaps between outsourcing providers.
Data protection and privacy laws on the rise. The end of Safe Harbor  for the transfer of personal data out of Europe and passage of a Russian law requiring that data remain in Russia, will challenge customers and ITO/BPO providers. The Mayer Brown experts predict more data centers will be located in Europe to address some of these concerns.
4.  Deal pace, M&A drive ITO-BPO activity
Deals are getting done at warp speed. Competitive pressures have forced deals to "run faster and faster," according to Peterson. Under pressure to act fast, companies are "fielding substantial negotiating teams working on an agile basis to close smart deals fast," he said. They also are using a variety of forms, tools, template and instituting policies that will help them move quickly when a market opportunity arises.
Banner 2015 M&A activity gives rise to reconfigured IT services. Record merger-and-acquisitions in 2015 are driving ITO, BPO and cloud activity, as companies rationalize the IT and business processes they inherited.  Said Roy, "2016 will be a banner year for ripping apart shared service centers and service contracts — and replacing them for the newly configured companies created by those M&A deals."
---
February 23, 2016 4:42 PM
Apple
,
Encryption
,
FBI
,
iPhone
Last week, I wrote in SearchCIO's Searchlight news column about Apple's opposition to a federal court order directing the company to give the FBI the tools to get into the iPhone used by Syed Rizwan Farook, one of the suspects in the San Bernardino, Calif., massacre in December.
A reader commented on the IT Knowledge Exchange blog that instead of forcing Apple to circumvent its smartphone encryption controls, the government should create its own lock-picking software.
The FBI wants to get at the information stored in the phone — texts, photos, maps — to see whether Farook or his wife, Tashfeen Malik — both killed by police after the shooting deaths of 14 people at the county health department where Farook worked — had connections to terrorist groups. Does it need Apple's help, or can it use its own resources to unlock the device?
Layers of security
First, here's the issue. The upgrades to Apple's iOS operating system on the iPhone 5C, the model of the phone Farook used, encrypt all data on the phone, so even Apple can't get to it — that is, without creating a special tool.
The FBI doesn't have the password that is locking the phone, and investigators can't just go guessing, because of a feature Farook could have enabled that would destroy all stored data once someone enters an incorrect password 10 times. Is it switched on? The FBI doesn't know that, either.
Still, it might be possible for the FBI to access at least some of the data, said Khalid Kark, who works on Deloitte's CIO research team.
"There's a fairly good chance that if you put in the 10 passwords the data is going to be wiped," he said. "But even if the data is wiped, there are actual physical-hardware ways to still capture the data or remnants of the data and piece it together."
Tough going for the government
But accessing the data hidden behind an unknown password and Apple's smartphone encryption would be a painstaking process, Kark said, and even "sophisticated hacking" by the government may not capture 100% of the information in the phone.
The FBI missed an opportunity to get a backup of the data. The Justice Department said the password was reset by the San Bernardino County health department, which owned the phone. If it were not reset, the information could have been backed up to Apple's cloud. Apple said the government had the phone when the password was reset.
Avivah Litan, an analyst at market research outfit Gartner who specializes in cybersecurity, wasn't optimistic about whether the feds could gain access to information on the phone.
"Only if they got the password from someone," she said. That, though, is possible — if the FBI can find the right people. "Maybe they left behind friends that have their password. People tend to reuse passwords, so maybe they could."
---
February 23, 2016 4:40 PM
Apple
,
Encryption
,
FBI
,
iPhone
The federal court compelling Apple to help the FBI bypass encryption controls in the iPhone used by one of the suspects in the San Bernardino, Calif., massacre is leaning on a 227-year-old law called the All Writs Act. Part of the Judiciary Act of 1789, the statute authorizes the government to "issue all writs necessary or appropriate in aid of their respective jurisdictions and agreeable to the usages and principles of law."
In 2016 English, that means it lets the government issue any order it needs to make somebody do something, as long as it is for a legal reason. Jonathan Mayer, of The Center for Internet and Society at Stanford University, called the law a "Swiss Army knife for the courts" that has been used in a wide range of scenarios, including challenging criminal convictions and establishing real estate.
While the law is broad, it's not all-powerful. In fact, the ruling that orders Apple to work with the FBI on the phone states that if the tech company finds compliance "unreasonably burdensome," it can appeal. The company has until Feb. 26 to do so.
No law to turn to
Johna Till Johnson, president and founder of Nemertes Research, said the legal ground under the FBI's feet is shaky.
"That's exactly why Tim Cook made it public," she said, referring to the Apple chief executive's public letter to customers about the "dangerous precedent" complying with the court order would set.
Right now, Johnson said, "there is no law that says you need to re-engineer every mobile device to disable encryption."
The Communications Assistance for Law Enforcement Act of 1994 requires telecoms to let the government around encryption controls in their networks, but it doesn't cover mobile devices. Congress has been reluctant to pass legislation requiring tech companies to build "backdoors," or shortcuts around encryption, into their products. In Johnson's view, that could be on purpose.
Legal action
"If they did that, they'd kill the mobile phone industry," she said. Foreign cell phone equipment suppliers like Alcatel-Lucent, already spooked by the revelations of global surveillance programs by former government contractor Edward Snowden, would want nothing to do with us.
"Everybody would stand up and say, 'No way, José. The U.S. can do without mobile phones. We're done," Johnson said.
There is some activity on the issue. Sens. Richard Burr (R-N.C.) and Dianne Feinstein (D-Calif.) are pushing for a bill to bypass encryption on mobile devices. Rep. Michael McCaul (R-Texas) and Sen. Mark Warner (D-Va.) are seeking an approach that balances government access to encrypted data with privacy protection, beginning with a commission to study the privacy and security implications of new technologies.
What might the world look like under a law requiring tech companies to decrypt information? Read the post "Life under a new encryption law."
---
February 23, 2016 4:37 PM
Apple
,
Encryption
,
iPhone
,
Privacy and security
The U.S. government is tapping the broad authority of a centuries-old statute, the All Writs Act of 1789, to make Apple build new software that would make it easier to get information locked in the iPhone in the San Bernardino, Calif., murder case. According to Apple chief executive Tim Cook, if the government used the law in such a way, nothing would stop it from peeking into the iPhones of millions of users without their knowledge.
Johna Till Johnson, president and founder of Nemertes Research, suggested the government dug up the legislation because it doesn't have an encryption law to use in its place: one that would require "backdoors," or mechanisms that would bypass the encryption on mobile devices that turns private information into gibberish for anyone but authorized users.
Several lawmakers are looking into bills that would require tech companies to decrypt information when the government demands it. The debate will surely rage on Capitol Hill for some time. But what if such a bill passes both houses of Congress and becomes law? What then?
Ultimately, it may prove hard to enforce, at least among telecoms, Johnson said. Other countries would still be able to produce uncrackable devices, so there would be little stopping anyone from going abroad and buying one.
"You'd have to really push," Johnson said of the government. "You'd basically have to say something like, 'Verizon, you cannot provide service to XYZ model PDQ phone, because that's an illegal phone.'"
For CIOs and security teams, though, things probably wouldn't change too much, she said. Under an encryption law that would circumvent secure communications on mobile devices, CIOs could encrypt their applications instead. For everyone else, especially those without a whole lot of tech smarts, it's a different story.
"Your average consumer isn't going to go out and buy application-layer security and layer it on top of his iPhone," she said. "So it really is mostly an impact on citizens-slash-consumers."
---
February 23, 2016 2:04 PM
The 3D printing market may be nascent, but CIOs should start to prepare the enterprise for the emerging technology.
According to Shawn DuBravac, chief economist and director of research at Consumer Technology Association, a standards and trade organization for the consumer electronics industry in the United States, preparation means more than ensuring the infrastructure is up to snuff. He also encourages executives to begin helping employees transition from 2D to 3D thinking.
"This is going to be something that becomes significantly more prevalent in the future," he said in an interview with SearchCIO.
DuBravac's concept of 3D thinking differs from what Google search results turn up. Rather than catchy, easy-to-remember consultant shticks, DuBravac is talking about a shift in conversation from what's technologically possible to what's technologically meaningful (real uses cases, user benefits, etc.).
The conversational pivot reflects a maturing 3D technology, similar to the maturation of wearables. "I don't think we're there yet with 3D printing, but we're getting there," DuBravac said during a recent presentation he gave at EmTech, an emerging technology conference hosted by the MIT Technology Review.
New generation of 3D thinkers
Part of the enterprise transition into 3D thinking will happen naturally, DuBravac said. Middle and high school students are already being exposed to thinking in three dimensions through gaming. Minecraft, for example, is a popular game where players design habitats in 3D, and, virtual reality headsets, such as Oculus Rift, are becoming more commonplace. Plus, it's not unheard of for schools to invest in the 3D printing technology so that students can experiment with it, though the numbers are still small.
"Today, there are about 100,000 schools in the US, K-12. About 1,000 of them — 1% — have a 3D printer," DuBravac said at EmTech.
But there's no reason CIOs have to wait five to 10 years before they begin helping the enterprise make the transition from 2D to 3D thinking. One of the ways DuBravac, a trained mathematician and economist, changed his thinking was to pull the trigger and invest in his own 3D printing technology. "At first, I didn't know what to do with it," he said. "Over time, and it probably took a year, I started to say to myself, 'I need this. I can't find it. I could just 3D print it.'" CIOs can do the same for the enterprise.
It's true that not all businesses need to sink resources into 3D thinking right now. (DuBravac's quick rule of thumb: "If the business is involved in design at all, that's a business that will be influenced" by the technology.) But it's also true that 3D printing has never been more accessible or affordable. If CIOs can make even a small investment in the technology (one expert claims they can do so for $10,000), they may be able to set the stage for a shift in the conversation, DuBravac said.
---
February 22, 2016 12:59 PM
Three-dimensional printers aren't exactly a new technology. "It's 30 years old," said Pete Basiliere, a Gartner analyst who's covered the 3D printing market for years.
The most widespread and time-tested use of 3D printing technology is by manufacturers and product designers for rapid prototyping. "Any company producing a product that designs something physical will most likely have 3D printers. It cuts down the design cycles significantly," said Shawn DuBravac, chief economist and director of research at Consumer Technology Association, a standards and trade organization for the consumer electronics industry in the US. The iterative process enables companies to tweak designs quickly — and cheaply, directly benefiting the business. "It lowers not only the cost, but the time involved in designing and bringing products to market," he said.
But here's where things get tricky: 3D printing technology has been around for three decades, but it's also acting like a newborn, according to Basiliere. While rapid prototyping is a familiar and well-established use case for the technology, new 3D printing use cases are beginning to emerge. One that's receiving its fair share of media attention is customization, which is giving rise to handful of small, niche players in certain markets.
Hearing aid manufacturers are using the technology to scan a patient's ear, create a model and then print a hearing aid shell specifically for a patient — in no time. Invisalign, manufactured by Align Technology, uses 3D printing technology to use a similar process for non-metallic braces, constructing 150,000 dental aligners a day, according to Basiliere. Or consider Sols, a startup that's combining mobile technology and 3D printing to produce custom shoe inserts. The Sols tagline? "Three photos, ten minutes, two happy feet."
---
February 16, 2016 1:00 PM
Interest is growing in location intelligence, but the technology isn't a priority for most businesses, according to the third annual Location Intelligence Market Study published last month by Dresner Advisory Services LLC. Location intelligence refers to a business intelligence tool that relates geographic information from a variety of data sources, including GIS and aerial maps, to business data.
Respondents to the survey, which included 403 industry representatives from technology to health care to financial services, ranked location intelligence/analytics 12th out of 25 technologies. Respondents pointed to dashboards, data discovery, data mining and integration with operational processes as bigger priorities than location intelligence; they ranked topics such as in-memory analysis, big data, text analytics and the Internet of Things (IoT) as lesser priorities than location intelligence.
The findings don't surprise Howard Dresner, founder and chief research officer at Dresner Advisory Services. Interest in location intelligence is dependent on the industry. "If you're doing things like sales operational planning, you have to use location intelligence to do that. Otherwise, you're not going to understand how to allocate resources appropriately," he said.
Indeed, when broken down by industry, the survey reveals that retail has the highest interest in location intelligence with 65% of those representing the industry indicating that location intelligence is either critically important or very important to their company. Only 40% of survey takers from health care and 35% of survey takers from education said the same.
Yet Dresner predicts location intelligence will rise in importance across all industries eventually. One driver is Internet of Things (IoT), he said, pointing to the growing network of Wi-Fi enabled physical objects such as Fitbits and connected vehicles. "IoT is about where stuff is, first and foremost," he said. As the IoT stack continues to mature and as more businesses build IoT pilots, Dresner believes location intelligence will ratchet up the priority list.
While location intelligence might be "kind of a sleeper," right now, Dresner advised CIOs and senior IT leaders to seize the moment and get in front of the wave of interest. In some cases, businesses will need geocoding skills, converting, say, a street address into spatial data, to attain the level of granularity they're after — skills that will most likely be housed in a company's analytics department. In other cases, location intelligence features are baked into the business intelligence software, making it easy for a marketing or sales department to serve themselves.
Regardless, the IT department will have a hand in installing the technology, loading in the data, providing the technology support and training users, Dresner said. "[IT] has a role, unless you buy something that's a SaaS offering, which makes it more of a managed service," he said.
---
February 11, 2016 4:46 PM
How important is it that CIOs report to the CEO? I recently sat in on a CEO-CIO panel discussion that shed light on the benefits and demands that come with this reporting relationship.
The CEO-CIO pairs were presenting at the SIM Boston Technology Leadership Summit. They hail from two very different types of companies. CEO and co-founder Andy Youniss and CIO Jay Leader are from Rocket Software of Waltham, Mass., a 25-year-old global company that builds enterprise software. CEO Martin Borg and James Bowen, CIO/COO, are from Measured Progress Inc., a not-for profit headquartered in Dover, N.H., that sells K-12 educational assessment products and services to clients nationwide.
As noted in my story this week, "The CEO-CIO business partnership in action," these CEO-CIO teams — despite their different businesses and business models — share certain attributes, including first and foremost a CEO who sees IT as more than just a cost center, and a CIO who can think strategically about the business. The two CIOs work closely with their CEOs. Both make presentations to their boards of directors. Additionally, both CIOs have gradually taken on a more outward-facing role at their companies; each now is being sent out to meet with customers in order to help their respective companies better understand customer needs.
You might be interested in hearing some of what they said during the panel. Here are a handful of observations made by Youniss, Leader, Borg and Bowen about their CEO-CIO relationships, and what the future holds for CIOs. (Quotes have been edited and condensed.)
Business sees IT in different light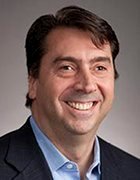 CEO Andy Youniss of Rocket: When we first got a CIO we made a decision that the role would report to me; IT was not ever designed to be a cost center; it was designed to be an organization that would create value within the company. …We are a tech company, and we sell our products to CIOs. A decade ago, or a couple decades ago, when I visited CIOs it was more likely than not that I was walking into an organization that was a cost center, and I remember the conversations we were having: "If only the CEO understood what we're talking about; if only the CEO understood the value of these investments we're making, but they're just asking me to cut costs." Today, when I talk to a CIO, more often than not they actually have a seat at the table, because technology is driving everything.
A couple of decades ago, the technology we were selling was very much supporting systems of record, more transactional things. Now with all the data that those transactions have created, and the new business users, new business models and new systems of engagement coming online, the CIO is able to bring more business value around mobile apps, around systems of engagement and analytics — so we've seen the conversation shift as we have talked to our customers, and this is not locally but happening all over the world.
Seat at the table equals CIO success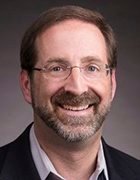 CIO Jay Leader of Rocket: Part of the reason it is important to be sitting at the table and hearing the conversation is because the words often come out wrong. Andy has heard me say this to him before. I don't think my job is to do what Andy tells me; I think my job is to do what Andy wants. And because sometimes the words do come out wrong, I try to listen to the message. …
My job is to try to really understand what we're trying to accomplish. Andy and I have this conversation where we start at, "We should go do this! And then we realize that, well, our objective is really this, so let's go about it another way." Sitting at the table allows you to hear the conversation so that if the words are wrong, you can say, That's not what I heard. I heard that the problem is this, and if the problem is this, then doing that is not going to solve it.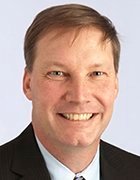 CEO Marty Borg of Measured Progress: It is the CEO's job, as well as the rest of executive team, to set business direction. I think the CIO's job is to come in, listen to what that is and then amplify it. By the nature of their position, they are translating business need into possible solutions. And the possible solutions are very deep inside of their discipline. I don't want to be deciding what kind of array to have in our servers, but I do need to be able to say, "Here's where we are, here's where are students are, and here is where our differentiators are."  James is in the room when the direction is set, and that is important, because if you set a direction that is not coordinated with your infrastructure and skill set it is going to be really tough sledding.
CIO of the future
CEO Youniss of Rocket: This is not just because Jay's sitting next to me, but when we recruited  for a CIO we were obviously looking for someone who would be good technically in  that role, but mostly we were looking for somebody who would be a good general business person. What I always say to my executive team is "Leave your functional hat at the door when you come in the room;' when you're around the executive team table, we are all executive peers and I need everybody's input and opinion coming from your different perspectives.
So I think the CIO of the future is a really good business mind. That is one of the things I wanted to communicate to you, and the other thing is to be a good change agent, good at change management. As you know it is constantly changing and someone has to be advocating for that change and managing it and quite frankly pushing that change and communicating well around it.
CIO Leader of Rocket: I think my role has evolved a lot over the last 10 years from being master of craft and expert of silo, to a connector and an influencer. We have unique capability in IT in that we have a reason and a contribution to make in most facets of our business from time to time. There are times when we have to spend time in finance and HR or to support manufacturing or testing services. You have to have some flavor of and familiarity with all facets of the company; similarly we don't have line authority for anything, so I can't make anyone do anything at Rocket except the people who are in my vertical organization. So for me to be effective I have to be an influencer, and to be an influencer, I have to understand what is important to you and how can I get you to the place that you want to be — by the way that I want to go there.
I have gone from spending maybe 50% of my time looking at internal operation of IT, to spending about 90% of my time looking at internal and now external operations of Rocket. And that's because that is really what I am paid to do.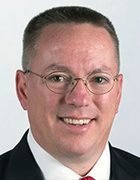 CIO/COO James Bowen of Measured Progress: As far as my journey goes, I spent the first year as chief technology officer sorting out all the technology ; my second year as CIO I spent understanding and learning the business and influencing and gaining that trust; and then my third year as COO, is about really helping to grow that business.
---