---
December 29, 2016 4:00 PM
CIOs are on to the next new thing. From virtual reality technology to artificial intelligence to digital business, CIOs are educating themselves on all of it, according to this list of the best-read Data Mill columns in 2016. I take this as a very promising sign indeed, for the new year will almost...
December 21, 2016 3:43 PM
Phil Weinzimer has noticed a trend that will no doubt resonate with CIOs: These days, there are a lot more senior IT leaders out there. As companies realize technology is a core part of the business, they're turning to technology experts like CIOs to lead a
---
December 19, 2016 8:14 AM
Digital transformation means different things to different departments, according to new research out of Deloitte LLP. Marketing, sales, customer service and even finance often see...
---
December 13, 2016 6:09 PM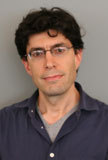 Profile: Jason Sparapani
CIOs
,
Forrester
,
SaaS
,
Software as a Service
As vendors rake in revenues from software-as-a-service subscriptions, CIOs could see their SaaS costs rise 10% to 15%. A
---
December 7, 2016 8:07 PM
Chief data officers are gaining organizational clout, according to a new report from Gartner. Researchers at the consultancy found that companies are establishing a data office, what they refer to as "the office of the CDO," complete with...
---