---
March 27, 2009 2:57 PM
Posted by:
WPeterson

backhaul
,
joint operations
,
Ovum
,
Telefonica
,
Verizon
,
Vodaphone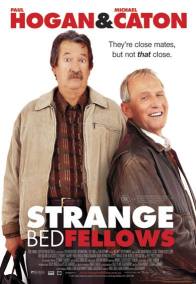 Well, maybe not that strange. In his commentary on the recent Vodafone/Telefonica network sharing agreement in Europe, Ovum Analyst Julian Grivolas noted that network sharing is nothing new, but a down economy might make such deals – particularly complicated in this case because it spans four countries – more common.
Grivolas wrote in the commentary Ovum sent over:
This announcement further confirms Vodafone's positive inclination towards passive network sharing.
In developed countries, 3G coverage requirements and the impact of mobile broadband adoption, in particular on backhaul, are among the main drivers for the adoption of network sharing. On the 2G front, the well-established operators already offer 99% population coverage so there is not much difference in coverage, meaning it makes sense to rationalise costs as much as possible in this domain.
And as FierceTelecom reports, some carriers are trying to push the practice domestically.
Announced in a press release on Thursday, Verizon said it is using its fiber-optic network to provide links to cell towers and mobile switching offices across the country at "ultra-high-quality-levels that are difficult to achieve when using traditional copper-based or microwave links."
Verizon has plenty of FiOS to go around, apparently, but the article speculates that Cox might be the most likely major buyer as it builds out is own 3G network, but even then Cox has options (primarily, Sprint, who it's already partnered with on roaming rates).
How else have you seen carriers pushing past their traditionally go-it-alone boundaries during these tough economic times?