Aug 27 2011 11:47PM GMT
Posted by:
Joshua Wood
Tags:
Hi all, Cisco's ASDM is one of the management tools that you can use manage your ASA environment. It is a great tool for viewing your ASA's and if you don't like the command line interface it is also a great way to configure them. But what if you want to look through the ASDM and how it would display the features in different configurations. For example, let's say you wanted to install an IPS module into the ASA but you also want to confirm that the ASA has a sufficient method of managing the additional hardware. Well you are in luck! The ASDM has a demo mode that you can use.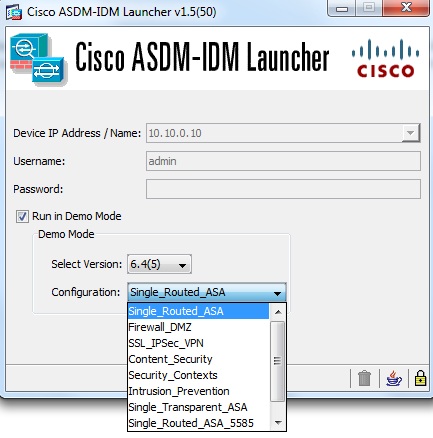 After launching the ASDM simply click the "Run in Demo Mode" button. But there is a catch, like always. The catch is that you need to download the demo mode files in order to launch it in this mode. This is easily enough done if you have a Cisco.com login. I find it difficult to find files on the Cisco site sometimes so to give you head start on the actual file name, the version of the demo mode file that I am using is named "asdm-demo-645.msi".
Until next time,
TechStop (JW)