---
April 23, 2015 7:36 AM
Converged infrastructure
,
EMC
,
Storage
EMC came up $75 million short of its projected storage revenue last quarter, according to its Wednesday earnings report. No big surprise there. EMC and other large...
April 22, 2015 11:16 AM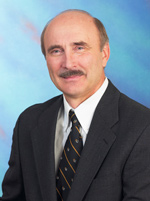 Profile: Randy Kerns
Storage
Las Vegas – The storage presence at the National Association of Broadcasters (NAB) show last week continued to grow due to the increasing demand to store files in the media and entertainment market. The increase in camera resolution to 4K and beyond expands the size of captured video data. The...
---
---
April 16, 2015 8:55 AM

Profile: Carol Sliwa
Storage
There's a lot of data out there, and there's going to be even more in the future, and businesses need to figure out better ways to use and deliver it because the always-connected "information generation" of digital customers will increasingly expect to have it at their...
---
---
April 14, 2015 7:20 AM
IBM
,
Storage
IBM is working on putting 220 terabytes of storage in a palm-sized tape cartridge. The company has developed breakthrough technology that shrinks the size of bits for
---
April 10, 2015 9:51 AM
DXi
,
Quantum
,
Storage
,
StorNext
Quantum made great progress last quarter in its quest to become not-just-a-tape-company. Quantum said Thursday night that it exceeded its forecast for revenue last quarter, with the upside coming from its disk products. It also turned a $12 million profit, but that was due to its investment in...
---
March 27, 2015 1:15 PM
Object storage
,
Storage
Scality this week made version 5 of its Ring object storage software generally available, with support for the Server Message Block (SMB) protocol to access Microsoft Windows clients and servers, a new user interface and a...
---
March 26, 2015 9:58 AM
SanDisk
,
Storage
Diablo Technologies claimed a "decisive victory" in the lawsuit brought by Netlist over technology used in Diablo's Memory Channel Storage architecture. However, Netlist vowed to fight...
---
March 25, 2015 10:44 AM
Storage
Backup appliance revenue hit $1 billion worldwide for the first time in the fourth quarter of 2014 as Symantec and Quantum made huge gains and market leader EMC slipped a bit, according to IDC's quarterly numbers. The market grew three percent over the fourth quarter of 2013, and 924 PB of...
---