---
February 12, 2015 9:57 AM
NetApp
,
Storage
A rocky quarter with a disappointing forecast for this quarter left NetApp CEO Tom Georgens defensive about his company's product portfolio and strategy. NetApp Wednesday...
February 11, 2015 10:01 AM
HDS
,
Storage
Hitachi Data Systems (HDS) acquired data analytics software vendor Pentaho this week, and it will share that technology across Hitachi as part of an initative that stretches beyond storage. Pentaho sells an
---
February 9, 2015 2:22 PM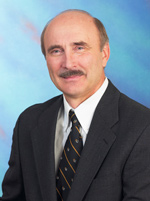 Profile: Randy Kerns
Storage
,
Symantec
,
Veritas
Appropriately, Symantec will call its new information management spinout
---
February 6, 2015 2:17 PM
ArcServe
,
Storage
Arcserve this week formally launched the integrated appliances the vendor first disclosed last November. The Arcserve UDP 7000 Appliance runs Arcserve UDP data...
---
---
February 4, 2015 11:06 AM
Storage
Virtualization data protection specialist Veeam Software said its 2014 bookings revenue hit $389 million, up 40 percent over the previous year. Veaam's growth far outpaces the rest of the data protection market. EMC's backup and data protection revenue for 2014 increased four percent and...
---
February 4, 2015 8:36 AM
Isilon
,
Storage
Qumulo, the file storage startup founded by engineers who designed Isilon's clustered NAS, closed a $40 million B funding round today and plans its initial product launch "really...
---
February 2, 2015 5:35 PM
DXi
,
Quantum
,
Storage
,
StorNext
Quantum had a rough quarter revenue-wise to end 2014 because of poor tape sales, but its prospects are looking up in other areas. StorNext scale-out file system...
---
January 30, 2015 3:38 PM
Commvault
,
Data protection
,
Storage
For years, CommVault boasted about how it sold one application that handled all data protection and management needs. That is changing, as its tries to perk up tepid financial growth in a more competitive market. CommVault CEO Bob Hammer said the one-stop shopping approach still helps with large...
---
January 30, 2015 3:27 PM

Profile: Sonia Lelii
Storage
Cloudberry Lab is one of the latest to jump into the crowded file sync-and-share market. The cloud backup provider recently announced its CloudBerry Box, a private and public...
---