---
March 24, 2015 5:09 PM
Open source storage
,
Red Hat Storage
,
Storage
Red Hat today rebranded its storage software platforms in hopes of clarifying their intended use cases. Inktank Ceph Enterprise becomes Red Hat Ceph Storage and


RSS Feed

Email a friend
March 20, 2015 10:34 AM
Fragmentation
,
Storage
Condusiv Technologies this week launched Diskeeper Server software to defrag disks connected to SANs. Wait, is fragmentation even a thing for SANs? You never hear SAN vendors or even customers talk about it. What are all those RAID schemes and expensive SAN controllers for anyway? Condusiv...
---
---
March 11, 2015 1:31 PM
EMC
,
flash storage
,
Storage
Amid all of the financial numbers and strategy talk at the EMC Strategic Forum Tuesday, the vendor gave a detailed description of the first product that will spring from its 2014
---
March 9, 2015 2:38 PM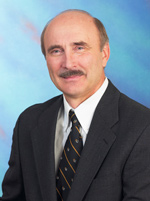 Profile: Randy Kerns
Storage
The enterprise storage market is splitting into two areas that are still indistinct but will become a lot less so. It's important to understand this evolution if you are to make sense of storage vendor product strategy. Before explaining this tectonic motion, it is necessary to define what I...
---
March 6, 2015 3:31 PM
Storage
,
Violin Memory
Violin Memory initiated a turnaround plan under a new CEO a year ago and still has little to show for it. It's been a busy year for Violin under CEO Kevin DeNuccio, with several new...
---
March 6, 2015 1:40 PM
Storage
Storage revenue rebounded in the fourth quarter of 2014, no thanks to the large vendors. Total storage revenue grew 7.2 percent to nearly $10.6 billion and external (networked) storage increased 3.4 percent to $7.15 billion, according to IDC's worldwide quarterly disk storage tracker. For...
---
March 3, 2015 8:52 AM
HGST
,
Object storage
,
Storage
,
western digital
Western Digital, which has been collecting flash-related startups over the past few years, today beefed up its archiving portfolio by acquiring object storage vendor Amplidata. Amplidata will become part of Western...
---
---
February 27, 2015 5:42 PM
Storage
IBM has finally hopped onto the bandwagon with solid-state array vendors that use multilevel cell (MLC) NAND technology and guarantee the read/write endurance of flash modules. Those changes came after lots of behind-the-scenes work. Engineers from the company's Texas Memory Systems...
---