---
May 22, 2014 11:34 AM
flash storage
,
NetApp
,
Storage
NetApp is having the same problems as the other large storage vendors these days – more data going into the cloud, elongated sales cycles, declines in federal spending and new innovative vendors taking customers from the big guys. NetApp's earnings and guidance released Wednesday reflect...
---
May 19, 2014 11:23 AM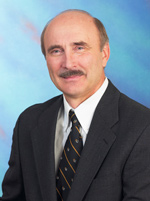 Profile: Randy Kerns
Cloud storage
,
Elastic storage
,
Storage
EMC and IBM recently launched storage products with the term "elastic" in their names. These announcements were significant for the companies and for the IT community in understanding a direction being taken for storage technology. EMC launched
---
May 16, 2014 10:22 AM
Storage
Overland Storage is going away. At least, the company name will disappear after its merger with Sphere 3D is completed. Overland's products will live on, whether or not they have the Overland brand. Overland and Sphere 3Drevealed their merger plans Thursday. You need a scorecard to keep track...
---
April 7, 2014 11:23 AM
Storage
Veeam Software is months away from launching Backup & Replication 8 for virtual machine backup, but the vendor today revealed the upgrade will support NetApp storage arrays and data protection applications. The integration means Veeam's Backup & Replication Enterprise Plus customers...
---
April 4, 2014 3:28 PM

Profile: Sonia Lelii
Storage
LSI Corp. introduced the latest model to its Nytro product family, the Nytro MegaRAID 8140-8e8i card that accelerates application performance and provides RAID data...
---
---
November 1, 2013 4:23 PM
Storage
Struggling storage vendors companies Overland Storage and Tandberg Data today confirmed their plans to combine and try to turn two money-losing businesses into a winner. The companies today said they have reached agreement for Overland to acquire Tandberg in an all-stock transaction. No purchase...
---
June 22, 2012 11:12 AM
Storage
When X-IO won two Best of Microsoft TechEd awards last week, it was the second time in two months that X-IO CTO Steve Sicola felt that his technology was validated at a vendor show. X-IO's
---
June 12, 2012 10:07 AM
Storage
Violin Memory is providing a window into its roadmap this week at Microsoft TechEd. Violin and Microsoft are demonstrating what the vendors call a NAS...
---