---
June 6, 2014 9:44 AM
Storage
It comes as no surprise to anyone who followed vendors' most recent earnings reports that storage systems revenues dropped significantly during the first quarter of 2014. Or that sales of high end storage systems were way down. External disk storage revenue fell 5.2 percent from the first...
June 5, 2014 4:37 PM
Cloud Backup
,
Storage
Cloud backup vendor Infrascale today closed a $16.3 million Series B funding round and immediately made an investment by acquiring backup deduplication appliance vendor Eversync...
---
May 30, 2014 3:36 PM
EMC
,
Storage
EMC CEO and chairman Joe Tucci this week left open the door to remaining as CEO past next February, and slammed it shut on the possibility of selling off VMware. Tucci spoke Thursday at Sanford C. Bernstein Strategic Decisions 2014 investor conference. Bernstein analyst Toni Sacconaghi...
---
May 30, 2014 2:34 PM
Storage
,
Violin Memory
Violin Memory sold off its fledgling PCIe flash business to SK hynix for $23 million this week as it tries to dig out of the financial hole it fell into late last year. The sale gives Violin much-needed cash while allowing it the focus on its a
---
May 30, 2014 12:50 PM
Storage
Surrounded by large and small storage competitors diving into the all-flash array market, Nimble Storage CEO Suresh Vasudevan said his company is at least three...
---
May 27, 2014 3:21 PM

Profile: Sonia Lelii
Cloud storage
,
Storage
Cloud service provider dinCloud is taking on Amazon, hoping to lure customers away with its own dinStorage S3 full-service cloud storage that is based on the Amazon S3 open APIs...
---
May 22, 2014 3:15 PM
ISE
,
Storage
,
VDI
,
Virtualization
Brian Owen today moved into a well-worn – and well-warmed – seat as CEO of X-IO Technologies. Owen becomes the vendor's ninth CEO in less than 12 years. His job will be to help X-IO find a secure place in the storage world with its
---
May 22, 2014 11:34 AM
flash storage
,
NetApp
,
Storage
NetApp is having the same problems as the other large storage vendors these days – more data going into the cloud, elongated sales cycles, declines in federal spending and new innovative vendors taking customers from the big guys. NetApp's earnings and guidance released Wednesday reflect...
---
---
May 19, 2014 11:23 AM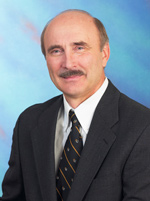 Profile: Randy Kerns
Cloud storage
,
Elastic storage
,
Storage
EMC and IBM recently launched storage products with the term "elastic" in their names. These announcements were significant for the companies and for the IT community in understanding a direction being taken for storage technology. EMC launched
---