---
June 23, 2014 1:46 PM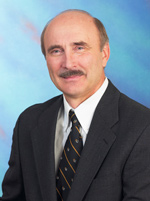 Profile: Randy Kerns
Storage
I have been told by a storage administrator that if he moved data to the cloud he was no longer responsible for it.  He made the wash-my-hands of it sign during that conversation to illustrate it was "not my problem." That's because of guarantees offered by the cloud service provider storing...
June 20, 2014 3:38 PM
Storage
More than three years after coming out with its copy data storage software, Actifio is expanding the use cases for its data protection technology. Actifio launched Actifio Sky platform...
---
June 20, 2014 1:40 PM
Storage
Veeam Software is offering its service provider partners a way to give more customers an integrated and secure way to move backups to an offsite repository. The company recently introduced VeeamCloudConnect as part of its
---
June 20, 2014 8:46 AM
backup appliance
,
Cloud Backup
,
Storage
Carbonite, a cloud backup pioneer going back to the days when it was something done only by consumers, is moving deeper into the SMB market.  Carbonite is also changing its delivery method from software that customers download off its web site to appliances sold by channel partners. Carbonite...
---
June 19, 2014 12:52 PM
Asigra
,
Storage
Asigra unveiled interesting technology this week with its new software stack that can reduce costs for its cloud backup service provider partners.
Calling it
---
June 19, 2014 12:16 PM
Storage
The cloud-to-cloud backup universe expanded over the past week when cloud file sync vendor eFolder acquired Cloudfinder and
---
June 16, 2014 8:50 AM
Fusion-io
,
SanDisk
,
Storage
SanDisk expanded its enterprise flash product line today by acquiring PCIe flash leader Fusion-io for $1.1 billion. However, SanDisk provided few specifics about its plans for its newly acquired products. SanDisk is known primarily as a PC solid state drive (SSD) vendor although its enterprise...
---
June 13, 2014 4:00 PM
Storage
Coraid Inc. recently introduced its EtherDrive EX unified storage system, a high density array for block and file storage, as the company continues to try and push into large-scale cloud...
---
June 13, 2014 3:39 PM

Profile: Carol Sliwa
Flash Array
,
Solid-state storage
,
Storage
Fueled by triple-digit percentage growth in revenue, IBM and Pure Storage were the market leaders for solid-state arrays (SSA) in 2013, according to a report...
---
June 13, 2014 10:48 AM
Storage
Intronis, a cloud backup and recovery provider, has ended its per-gigabyte storage pricing model for its IT Channel partners who are starting to feel the brunt of the pricing war between heavyweight cloud providers like...
---