---
September 29, 2014 6:30 AM

Profile: Carol Sliwa
Storage
Generating a billion files to prove a point is no trivial task. Nasuni Corp. claimed to have spent 15 months creating and testing a single storage volume within its service with...
September 26, 2014 9:41 AM
Storage
It's been awhile since startups had the all-flash array market to themselves. All the major storage vendors now have one or more all-flash platforms. Still, the...
---
September 24, 2014 9:25 AM
Overland Storage
,
Storage
Overland Storage had significant revenue increases while continuing to lose money last quarter as it absorbed Tandberg Data while waiting to be absorbed by Sphere 3D. Overland...
---
September 22, 2014 1:45 PM
Cisco
,
Dell
,
EMC
,
HP
,
Oracle
,
Storage
There has been a lot of speculation about who will succeed Joe Tucci if the EMC CEO really retires next February as planned. The leading candidates were thought to be from inside...
---
September 22, 2014 11:56 AM
Backup and Recovery
,
Storage
The backup appliance market rebounded last quarter following a year-over-year decline in the first quarter of the year, according to IDC's quarterly tracker numbers. The backup...
---
September 19, 2014 3:36 PM
Storage
You think you have high storage capacity needs? Well, this week the National Center for Super Computing Applications (NCSA) added 20 PB – that's right, petabytes – of tape capacity for online data for its Blue Waters supercomputer. And that should last about a year. The NCSA uses four...
---
September 19, 2014 1:55 PM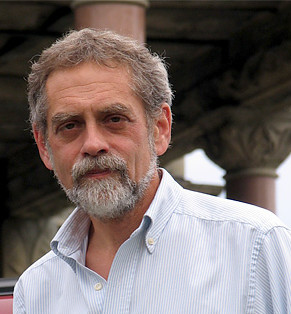 Profile: Rich Castagna
Storage
Now in its twelfth year, the Storage magazine/SearchStorage.com Products of the Year competition is open for entries. If you're a vendor, a PR firm representing a vendor or just a very satisfied user, fill out
---
---
---
September 10, 2014 2:06 PM
Storage
Companies are offering a number of deals to lure customers to the cloud, the most popular is bargain-basement price cuts on per-gigabyte storage. Riverbed Technology has joined in with a slightly different take. Riverbed is offering a virtual version of its SteelStore appliance, formerly known as...
---