---
October 10, 2014 2:27 PM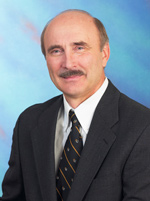 Profile: Randy Kerns
Storage
The term access method is frequently used to identify types of I/O in open systems. Many who use it probably don't understand the historical context for what has been known as an access method for over 50 years.  In open...
October 9, 2014 4:57 PM
Storage
,
Symantec
,
Veritas
The divorce rate for IT vendors spiked this week. Hewlett-Packard and Symantec said they are separating into pieces, and it might take a marriage counselor to keep
---
---
October 3, 2014 9:56 PM
Storage
While launching the latest version of Red Hat Storage Server yesterday, the vendor provided little insight into the long-term positioning of its storage software portfolio and the chances that it might combine its
---
October 3, 2014 4:21 PM
Disaster Recovery
,
DRaaS
,
EMC
,
Storage
EMC is aiming its new RecoverPoint for Virtual Machines at cloud DR, in partnership with cloud security vendor CloudLink Technologies. RecoverPoint for Virtual Machines is a hypervisor-based version of EMC's
---
---
---
September 30, 2014 2:28 PM
Storage
Whenever Big Brother is watching, there is a storage vendor eager to store whatever Big Brother is seeing. And today, Big Brother is watching more places than ever before.
The video surveillance market consisting of cameras, software, DVRs, storage and other hardware is expected to reach...
---
September 29, 2014 11:44 AM
Flash Array
,
Oracle
,
Storage
Larry Ellison took aim at EMC when he introduced a flash storage array and disk backup product at his Sunday keynote at Oracle Open World. Never mind that the world is filled with
---
September 29, 2014 6:30 AM
Storage
Generating a billion files to prove a point is no trivial task. Nasuni Corp. claimed to have spent 15 months creating and testing a single storage volume within its service with...
---