---
June 28, 2016 9:52 AM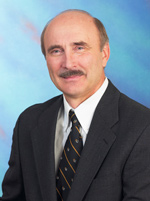 Profile: Randy Kerns
flash storage
Flash storage, or using the broader term, solid-state storage, suffers from an inadequate measure of value. Flash storage provides a step-function improvement in the ability to store and retrieve information. The value of processing with flash storage compared to access from electro-mechanical...
May 25, 2016 2:13 PM
flash storage
,
Violin Memory
Violin Memory had little to show for its turnaround efforts last quarter. The all-flash vendor's revenue declined and it continue to lose money, prompting the CEO to tell investors he feels their pain. Violin Tuesday reported $9.7 million in revenue for last quarter, down from $12.1 million...
---
May 24, 2016 10:45 AM
flash storage
Datrium has added an "Insane Mode" feature that the startup claims can double host storage performance on the fly. Datrium took the Insane Mode tag from Tesla's rapid acceleration technique for its
---
March 24, 2016 9:31 AM
flash storage
,
Violin Memory
Violin Memory is trying to push its all-flash arrays into the financial services market through a partnership with U.K. software vendor Stream Financial. The vendors have combined to launch what they call a data appliance portal. The product,...
---
March 11, 2016 7:51 AM
flash storage
,
Violin Memory
Violin Memory finished its hunt for a buyer without a deal. It did land a few partnerships, while shedding a quarter of its workforce and closing few sales of its all-flash storage...
---
---
January 14, 2016 7:50 AM

Profile: Carol Sliwa
flash storage
,
Storage
Flash memory vendor Diablo Technologies named a new CEO and secured $19 million in Series C financing as the company tries to rebuild momentum for its memory technology business after fighting off legal challenges in 2015. Chairman and CEO Mark Stibitz takes the reins from Diablo founder...
---
October 20, 2015 10:50 AM
Cleversafe
,
flash storage
,
IBM FlashSystem
,
IBM Storage
Storage received a lot of attention on the IBM earnings call Monday night. And not in a good way. IBM systems storage revenue decreased 19% year-over-year last quarter, which isn't unusual over the past few years. But poor storage sales dragged down all of IBM's hardware, which declined two...
---
March 11, 2015 1:31 PM
EMC
,
flash storage
,
Storage
Amid all of the financial numbers and strategy talk at the EMC Strategic Forum Tuesday, the vendor gave a detailed description of the first product that will spring from its 2014
---
August 10, 2014 6:50 PM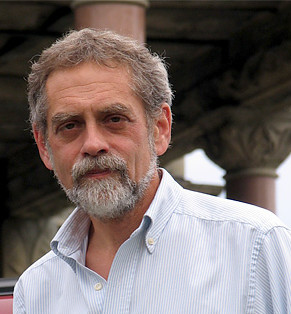 Profile: Rich Castagna
AS400 physical file
,
Dell
,
EMC
,
Flash
,
flash storage
,
Fusion-io
,
Hitachi
,
HP
,
IBM
,
IOPS
,
Latency
,
NetApp
,
Pure Storage
,
Quality of Service
,
Solid-state storage
,
Storage
,
Violin Memory
IT budgets are declining on average, and while planned storage spending is dipping, too, it accounts for 13.5% of the overall IT budget. That figure, based on survey data collected by 451...
---