---
August 24, 2012 8:25 AM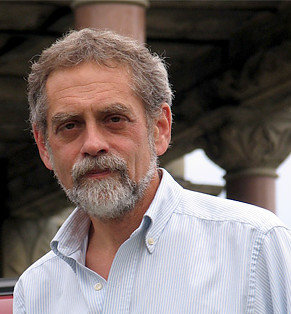 Profile: Rich Castagna
Storage pros are used to having to stick their heads under the hood to figure out the intricacies of storage techs, but they may not be so comfortable having to delve even deeper into the inner workings of their gear. But at this stage of its development and adoption, solid-state storage really demands that kind of scrutiny and due diligence before investing in the still pricey medium.
All of that was apparent at the 2012 edition of the Flash Memory Summit which concluded its run in Silicon Valley's Santa Clara Convention Center this week. The conference/trade show had tilted toward industry insiders and flash memory engineers in previous years, but for at least the last two shows, it has also begun to cater to end users. While the effort to widen the audience seems to be working, it's still a nerdy conference with a fair share of technical sessions. The same can be said of the vendors exhibiting at the Summit. Many are well removed from end users, selling their wares to other flash developers in the solid-state food chain.
But even those flash business-to-flash business offerings can also provide insight for enterprise buyers. For instance, we met with a trio of Maxwell Technologies representatives—Jens Keiser, Dave Wright and Ray Ragonese. Maxwell was showing off the latest iterations of its ultracapacitors that are likely to find their way into a variety of solid-state implementations. Why should you care about an ultracapacitor? Easy—it's the tiny bit of engineering on a board that can store electrical power and then feed it to NAND flash chips when the system's power cuts out. That means an ultracapacitor-equipped flash device might be able to ensure cache consistency more effectively and thus make write caching in flash more feasible.
Similarly, Kam Eshghi of Integrated Devices Technology—more familiarly known as IDT—described how their new standards based flash controller for PCIe implementations could potentially lower the cost of PCIe solid-state devices. And he also presented IDT's reference design for 2.5-inch form factor PCIe flash device. This form-factor would make it possible to have solid-state drives that use the PCIe bus but are externally accessible so that their front loading and hot swappable.
At HGST's booth, the storage company announced that it was adding 12 Gb SAS to its line of 2.5 solid-state drives. They currently sell SLC and MLC flash drives, and they report that they're seeing growing interest from integrators to produce slimmed down drives that stand only 7mm tall—a little less than half the current height. The smaller profile would also make it possible to stack two of these devices in a space that currently accommodates only one to create denser flash arrays.
Permabit's contingent spearheaded by president and CEO Tom Cook pointed out how their "portable" dedupe technology—Albireo—is ideal for solid-state storage. It's a convincing argument considering how so many system vendors are trying to squeeze value out of the expensive components in all-flash and hybrid storage arrays. Cook told us that their technology will show up in a number of products that will roll out in 2013.
Learning about the underpinnings of flash storage is still crucial to not only understanding the technology but for making good buying and implementation decisions. And this is likely to continue for some time as flash and its supporting technologies continue to develop at a rapid pace.
August 23, 2012 2:17 PM
Every storage vendor has a solid-state strategy, and today Hitachi Data Systems (HDS) revealed plans for putting flash in its storage controllers, arrays, appliances and on PCIe cards.
HDS allows up to 256 solid state drives (SSDs) with a maximum capacity of 800 GB per drive in its high-end Virtual Storage Platform (VSP). The next step is a flash acceleration feature for the VSP. Implemented through a firmware upgrade, HDS claims the acceleration feature will enable VSP systems to achieve more than 1,000,000 random read IOPS and significantly reduce latency when using SSDs in a hybrid design.
The flash accelerator feature is available for VSP customers as a firmware download.
HDS is also developing a flash memory controller that it will use in appliances, arrays and server cards with product launches expected to begin late this year.
Roberto Basilio, HDS VP of infrastructure platforms product management, said the HDS plan is to develop its own flash technology instead of gaining it through partnerships or acquisitions. That's a different way than other major storage vendors approach flash, but HDS has never been as acquisitive as the other large storage companies.
"Hitachi is an engineering company," Basilio said. "We can do it better ourselves. We don't want to wait for LSI or Micron or Seagate or somebody else to build something. We want to provide the technology on our own."
The HDS flash memory controller will handle features such as block/page mapping, wear leveling, data compression and performance management, Basilio said.
HDS claims it can drive sustained throughput four times as high as current multi-level cell (MLC) SSDs with five years of endurance for enterprise workloads, inline zero block compression and secure erase functions. The key question is, will people wait for HDS when so many other options are available with more coming nearly day?
---
August 22, 2012 8:28 AM
Dell storage remains a work in progress, nearly two years since it ended its OEM deal with EMC.
Dell's storage revenue was lower than expected last quarter, coming in at $435 million. That was down 13.3% from last year and 2% from the previous quarter. Dell executives point out that Dell branded (non-EMC) storage revenue of $416 million was up 6% from last year, but even that figure was down from the previous quarter this year.
Dell executives admit they were disappointed with the storage results, but said the product line and strategy is strong. They blame market conditions as much as any failings on Dell's part for the company's failure to do better since breaking up with EMC in October 2011.
"I think we can definitely do more there," CEO Michael Dell said of storage on the earnings report conference call Tuesday. "Storage was not as strong as we'd like, and there's definitely room to grow that faster."
CFO Brian Gladden added that storage revenue was "below where we would have liked it, we believe this is roughly in line with the market."
Dell did not break down revenue from its individual platforms, lumping revenue from EqualLogic, Compellent, PowerVault and DX Object Storage together.
---
August 17, 2012 8:20 AM
Brocade CEO Mike Klayko is stepping down after more than seven years in the position, saying the switch maker's rosy financial position makes this a good time for a transition at the top.
Klayko Thursday revealed he would leave Brocade, pending the company's successful search for a successor. The announcement coincided with the vendor's solid earnings report for last quarter.
Klayko joined Brocade in 2003 when he sold Rhapsody Networks to his larger rival, and he replaced Greg Reyes as CEO in a 2005 shakeup that followed an internal audit into the company's stock options policy. Reyes eventually was convicted and sent to prison for fraudulently backdating stock options.
Brocade's revenue of $555.3 million last quarter beat the top end of its forecast by $10 million and increased 10% over the previous year. Its storage revenue rose 13% year-over-year to $377.6 million, and its profit was $43 million for the quarter.
Klayko said the good numbers make this an opportune time to step down.
"I've been doing this for a long time," he said during the earnings call. "I think anytime you're going to move on in an organization, you move on at a time of strength, not a time of weakness. And I think we're very strong and we will continue to be strong."
Klayko said he will stay on until Brocade finds a replacement. After that, he will also give up his position on the board and make a clean break from the company.
"I believe once you decide to make a transition, you make a complete transition," he said.
Klayko's tenure at Brocade was framed mainly by two acquisitions he made, followed by a failure to sell off the company after years of trying. Brocade acquired its main Fibre Channel (FC) switch rival McData for $713 million in 2006, giving it the lion's share of the FC switch market and leaving Cisco as its only rival. Brocade then moved into the Ethernet networking space in 2006 when it spent $2.6 billion for Foundry Networks.
Following those deals, Brocade has remained on top in FC switching but has not had the success it hoped for in the Ethernet space.
Brocade has also been the subject of acquisition rumors over the past few years. Hewlett-Packard (HP) passed on buying Brocade when HP acquired 3Com in 2009, and Dell did the same when it bought Force10 last year. There were also talks to take Brocade private, but that hasn't happened. It will be interesting to see if Klayko's departure facilitates a deal with a larger vendor or private equity firms.
Former Brocade employees say Klayko has ruled the company with an iron fist, prompting a lot of turnover, including top executives. The most recent top departures include CFO Richard Deranleau in mid-2011 and VP of worldwide sales Ian Whiting in June.
Klayko, who headed Brocade sales before becoming CEO, has served as the interim sales VP since Whiting left.
"Decisions like these are never easy. It will be difficult to say goodbye," Klayko said of his resignation. "Brocade has a great team of talented and dedicated professionals and is in a great position, both financially and in terms of our innovation portfolio. I'm therefore comfortable that this is a good time for me to move on."
---
August 16, 2012 2:42 PM
IBM's acquisition of Texas Memory Systems (TMS) today means there is one less independent flash array vendor out there and one more established storage vendor with a concrete solid-state storage strategy.
Industry insiders expect a wave of acquisitions of the smaller solid-state storage systems vendors by larger companies. EMC started the process when it acquired XtremIO for $430 million last May.
IBM did not disclose its price for TMS, but it acquired a broader set of flash technologies than XtremIO brought EMC. XtremIO had one product – an all-flash array – that hadn't yet shipped. EMC plans to bring the system into the market next year. TMS has several RamSan all-flash arrays plus server-side PCIe solid-state drive (SSD) cards that compete with EMC's VFCache product. And while EMC viewed the XtremIO system as a project ("Project X" to be precise), IBM picks up a set of TMS products already shipping.
The TMS RamSan portfolio consists of seven rackmount all-flash storage systems, three rackmount RAM systems and two PCIe flash storage cards.
One reason IBM bought TMS is that it isn't a startup like most of the other solid-state array vendors. TMS has been around for more than 30 years, and has been selling flash storage systems since 2007.
"We looked at anybody that has any name value in the marketplace, and a couple of them went down to the wire," said Robert Cancilla, VP and business line executive of IBM Systems Storage. "TMS has maturity in the marketplace. It has proven technology, and we got good feedback from their clients."
TMS has been around since 1978 but remains relatively small with 100 employees. It started with memory systems for seismic processing for the oil and gas industry. TMS was among the first solid-state storage vendors, shipping its first NAND flash system – the RamSan-500 – in 2007. It added its first PCIe flash storage system – the RamSan-20 – in 2009, and last month upgraded its PCIe flash cards to allow them to natively boot server operating systems.
"TMS is the grand-daddy of the SSD industry, both for DRAM and flash-based products," said analyst Greg Schulz, president of StorageIO Group. "IBM can phase the TMS PCIe flash blades into their server and storage products. At least on paper, IBM has technologies, including real-time compression, NAS, virtualization and dedupe, to wrap around an SSD appliance."
Cancilla said several TMS customers are using its RamSan arrays behind IBM's SAN Volume Controller (SVC) virtualization system, and IBM knows the systems work together. "Other vendors' products have not worked as well with SVC, so we had first-hand knowledge about them," he said.
Cancilla said IBM will sell RamSan systems in their current form when the deal closes, probably late this year. The long-term strategy is to integrate TMS technology with other IBM storage, servers, software and PureSystems products. Cancilla said IBM's Netezza data analytics product could benefit from using TMS solid-state technology.
He said IBM will work on integrating Tivoli Storage Manager (TSM) software with RamSan systems to provide data management. TMS's data management is rudimentary because the vendor focuses on high performance.
Cancilla said IBM is most interested in the RamSan flash arrays, but also sees demand for the PCIe flash cards. He said IBM would continue to sell Fusion-io PCIe cards with its System x servers, but said RamSan's PCIe cards also compete with some of Fusion-io products.
IBM uses solid-state as a cache with its XIV storage platform and offers SSDs in its other storage platforms, but Cancilla said with TMS "we're not handcuffed by the drive form factor anymore."
---
August 15, 2012 10:32 AM
Pure Storage closed a $40 million funding round today, and plans to expand sales, marketing and product development to try and win in a crowded and competitive field of flash array vendors.
The D funding round brings Pure's total to $95 million. Index Ventures led the round with previous investors Greylock Partners, Redpoints Ventures and Sutter Hill Ventures contributing. Index Ventures' Mike Volpi joins Pure's board and will serve as a strategic adviser.
"We weren't hurting for money, but frankly our market is happening and opening up quickly," Pure's VP of marketing Matt Kixmoeller said. "We're just ready to hit the gas pedal."
Kixmoeller said the funding will be used to expand marketing into Europe and Asia, and to accelerate the startup's product roadmap. "We'll be hiring aggressively," he said.
The money can come in handy. The all-flash storage competition has greatly expanded since Pure first came out of stealth with its FlashArray platform a year ago. Just this week, two more vendors joined the fray – Skyera came out of stealth and Tegile Systems added an all-flash system to go with its hybrid arrays.
They join a list that includes Violin Memory, Nimbus Data, Kaminario, Whiptail, Texas Memory Systems, Greenbytes and SolidFire. And that doesn't include the major storage vendors, who mostly sell hybrid systems now but are moving into all-flash either in their legacy platforms (Hewlett-Packard's LeftHand and 3PAR flash arrays) or with new technology (EMC with its XtremIO acquisition).
Pure, which built its arrays from the ground up for flash, will announce its second-generation software capabilities by the end of the month, according to Kixmoeller.
---
August 13, 2012 2:55 PM
Flash arrays already have spinning disk drives beat for performance, but they will require data management software for flash to become the medium of choice for enterprise storage. With that in mind, startup Violin Memory is partnering with storage software veteran Symantec to bring a data management suite to its Flash Memory Array family.
Violin will bundle management software IP such as snapshots, cloning, deduplication, synchronous replication and thin provisioning from Symantec Storage Foundation into its Flash Memory Arrays. Customers can choose to license the software if they need it.
Narayan Venkat, vice president of products for Violin, said early all-flash array customers mainly run high-performing databases. Those database applications have built-in management features. But with flash adoption rapidly spreading to virtual machines, virtual desktop infrastructures, test/development and storage for private clouds, more storage management is needed.
"In virtualization environments, customers are saying 'we would love to have capabilities like those that exist in legacy storage systems,'" Venkat said.
Other flash startups such as Nimbus Data, Pure Storage and Greenbytes have developed their own management software. But even with $186 million in funding, Violin management chose to OEM those features rather than start from the ground up to build software that EMC and NetApp have offered for years. So Violin turned to hardware-independent Symantec. Venkat said Violin engineers have worked with Symantec for close to a year to tailor IP from Storage Foundation to Flash Memory Arrays. He said the software was optimized to work with the speed of flash rather than spinning disk.
"Flash introduces a whole set of nuances — things like metadata management, handling garbage collection, hiding erase cycles while snapshots are taken," Venkat said. "We worked on those to make data management run at the speed of memory."
He said Violin plans to add Symantec's asynchronous replication technology early next year.
---
August 9, 2012 8:17 AM
With its release of StorageGRID 9 object storage software today, NetApp becomes the first major storage vendor to support the Cloud Data Management Interface (CDMI) standard.
CDMI is a Storage Networking Industry Association (SNIA) standard for creating and managing data in the cloud, which is not exactly awash in standards. As explained here, CDMI lets users tag data with metadata that tells a cloud provider the services it should provide for that data. It will define the interface that applications will use to create, retrieve, update and delete data elements from the cloud. If the standard becomes widely implemented among cloud providers, it will make it easier for organizations to move data between clouds.
NetApp acquired Bycast for the StorageGRID software in 2010, and this is its first major release since then. StorageGRID is still used largely by healthcare as a repository for patient records. NetApp makes StorageGRID available along with the vendor's E-Series arrays in its Distributed Content Repository storage system.
Richard Treadway, NetApp's director of marketing for big data solutions, said CDMI support will enable developers to distribute content repositories without using proprietary APIs.
NetApp's CDMI isn't a big deal yet, because no cloud storage providers or other major storage vendors support it. It will require industry buy-in to become valuable. And standards often take a painfully long time to gain traction in storage.
"Is this another standard that no one's going to pick up?" Treadway asked. "We believe it will become the standard for moving data in and out of the private cloud or public cloud. We think it also will be the standard for moving and accessing all large sets for big data applications."
---
August 8, 2012 4:50 PM

Profile: Sonia Lelii
Cloud provider Nirvanix and Luminex Software are partnering  to get mainframe administrators to join the cloud bandwagon.
The two companies are offering a cloud-based Virtual Tape Library (VTL) service for mainframe environments. As part of the deal, Luminex will sell the Nirvanix cloud service with its CGX Channel Gateway X VTL system so that less accessed data can be archived to the cloud. The VTL system is integrated with Luminex's CloudSAFE replication software that currently is being re-coded to talk directly to object storage via Nirvanix's REST APIs.
The service will be generally available in the fourth quarter and beta is expected to start "very shortly," said Arthur Tolsma, Luminex's CEO. The system's replication software will use the TwinStrata CloudArray gateway to talk to object storage during beta testing, but the CloudSAFE software will be cloud-ready for general availablity.
Getting mainframe administrators to move to the cloud may be a tough sell, since they typically are risk averse. According to Luminex's data analysis, more than 90 percent of mainframe users still use physical tape  for archiving. For this reason, Luminex may position the service for third-copy archiving, while second-copy data is replicated to a disk-based system for disaster recovery.
"Mainframe people are the last to do anything new," said Tolsma."We are promoting it for third-copy data but secondary copy is looking like a practical option also."
Tolsma claims his company is having some success getting mainframe users to go tapeless and move to disk. He attended the Share IBM mainframe user group in Anaheim, CA. this week and found some mainframe customers are amenable to using the cloud for secondary copies of data.
"[Mainframe customers] are using disk to go tapeless. That clearly is accelerating," said Tolsma. "In a few years, it will be more than 50 percent in the United States and it's just getting started internationally."
Steve Zivanic, Nirvanix's VP of marketing, said they chose Luminex as a partner because they have a large installed base of mainframe users. Nirvanix now focuses on the Microsoft, Unix, VMware markets.
"Who is focusing on the mainframe? Nobody," said Zivanic. "This is the first solution to move mainframe-centric data to the cloud. None of the other gateway vendors are focusing on it. This will free up the physical restrictions that mainframe customers have now. Infrequently accessed data is moving to the cloud. That is inevitable."
---
August 8, 2012 3:40 PM
The CEO of solid state drive (SSD) manufacturer STEC said storage vendors are charging customers too much for SSDs.
STEC CEO Manouch Moshayedi said during the vendor's earnings call Tuesday that the largest storage vendors – STEC's OEM partners – are marking up SSDs from around $2 per gigabyte to $4 gigabyte to around $50 per gigabyte to $70 per gigabyte, and that is slowing the adoption of SSDs in enterprise storage.
"Frankly, from where I see it, the pricing that they're charging is a little unsustainable on the SSD side because its 30 times what is out there available [from the SSD manufacturers]," Moshayedi said. "I think that pricing has to come down in order to really get SSDs out into the market through the major data storage system builders."
He said SSDs are being more widely adopted by cloud computing service providers and data centers that use one SSD per server because they are getting flash at a lower price than by buying it in storage arrays.
"So when you look at it, it's a big price differential [between what storage vendors pay and what they charge customers]," he said. "Therefore people in data centers that don't have to buy big data storage systems can use SSDs a lot more than data storage [users] can."
EMC, IBM, Hitachi Data Systems and Hewlett-Packard all sell STEC SSDs in storage arrays.
STEC has a lot more to worry about than its partners' pricing these days. The vendor's second quarter revenue of $40.7 million was less than half of the $82.5 million in revenue from the same quarter last year. Revenue also dropped 19.2% between the first and second quarters this year. STEC lost $50 million, marking its third straight quarter in the red.
Moshayedi blamed STEC's problems on its transition to next-generation SSD drives as well as new PCIe SSD cards and EnhanceIO caching software. Its largest storage vendor partners are still qualifying those products. The near-term outlook isn't rosy with the forecast calling for revenue of $40 million to $42 million and another big loss this quarter.
On top of that, the Securities and Exchange Commission (SEC) has charged Moshayedi with insider trading. The SEC claims Moshayedi and his brother  Mark — a STEC founder — failed to disclose information that could have lowered the stock price at the time they were selling shares that brought them $134 million.
Moshayedi called those allegations "unsubstantiated" during the Tuesday call. "I intend to vigorously defend myself against unsubstantiated allegations, and we expect that through an independent evaluation of facts we'll find the complaint is without merit," he said.
---