---
May 9, 2017 12:49 PM
Beleaguered software vendor FalconStor Software reported a cash flow positive first quarter of 2017, although that highlight came more on the back of spending cuts than improved sales.
FalconStor revenues actually dipped in the quarter to $6 million after posting $7.4 million in the previous quarter and the first quarter of 2016. The vendor takes solace in a slight uptick in its FalconStor FreeStor software revenue, to $1.6 million compared to $900,000 a year ago.
The company has undertaken cost-cutting initiatives that resulted in non-GAAP expenses decreasing to $7 million compared to $8.1 million in the previous quarter and $10.7 million in the first quarter of 2016.
"We are pleased that we achieved our goal of being cash flow positive for the quarter," said Daniel Murale, FalconStor's vice president of finance and interim chief financial officer. "As of March 31, our cash and cash equivalents balance increased 1% to $3.4 million as compared with Dec. 31, 2016. Our No. 1 goal as a company is to continue to preserve our cash balance."
Murale said FalconStor has gone from 224 employees a year ago to 165 at the end of last quarter. "We continually look to optimize our cost structure," he said.
That doesn't mean FalconStor was profitable. The vendor lost $1.1 million in the quarter. But that's an improvement over a $4.3 million loss a year ago, and FalconStor CEO Gary Quinn said customers are heating up to FalconStor FreeStor.
The vendor claims 360 FalconStor FreeStor customers as it tries to revitalize its business that incurred serious setbacks, including the 2011 suicide of its founder and CEO ReiJane Huai.
The Melville, NY-based company reported $5.5 million in bookings compared to $8.4 million in the previous quarter and $7.4 million it generated in the first quarter of 2016. FalconStor reported that OEM partner Hitachi Data Systems accounted for 10% of its total revenue.
FalconStor FreeStor is building block to growth
FalconStor, an early storage virtualization vendor, is trying to rebuild itself with its FreeStor storage virtualization. FalconStor FreeStor provides block-based services such as data migration, protection, recovery and analytics for heterogeneous storage.
"Our overall performance still requires some improvement,"said Gary Quinn, FalconStor's president and CEO. "We have been able to grow FreeStor, but just not at a rate faster than the legacy product is weakening. Many of our legacy customers were larger virtual tape library (VTL) customers who have chosen to update their backup solutions with modern snapshot technology. In many cases, those VTL customers were part of a field-based OEM partners' sales team, which meant FalconStor did not have direct contact (with) those customers."
Quinn offered some insight into the storage market when asked by an analyst if the current market was "still hazy."
"You could say you're kind of underwater in a pond with a lot of algae at the moment with a snorkel," Quinn said. "It's fairly tough. I mean, there are a couple of people … I think Commvault had a pretty good result last quarter. I think they've finally got some traction going, but I think overall, for most people in the storage industry, it's still a fairly significant slog out there."
May 4, 2017 5:33 PM
Commvault
Commvault is getting into the hyper-converged backup game.
Commvault CEO Bob Hammer outlined the vendor's product plans for the coming months Wednesday, May 3 during its quarterly earnings call. He said hyper-converged reference architectures for secondary storage are in the company's plans, along with an enhanced platform for the cloud, new service offerings for endpoints and Commvault managed services. The company also plans to enhance the Commvault Data Platform with business analytics.
Hammer didn't give enough specifics to tell if the hyper-converged backup products will be similar to converged platforms such as Rubrik and Cohesity. He will leave the details to the actual product launch. But he did lay out Commvault's strategy.
"We are launching this quarter our move into secondary storage with a whole series of leading-edge hyper-converged solutions," Hammer said. "And right on the back of that are a series of new standalone solutions, and right on the back of that is analytics."
Hammer said Commvault's hyper-converged backup reference architectures will handle snapshots, replication, archiving and copy data management. In addition, he said, scale-out hyper-converged backup configurations will be available this fall. The company will also expand with managed services for backup, archive and endpoint offerings.
"There is a massive trend in the industry to move away from legacy infrastructure to more commodity cloud-like infrastructures," he said. "The key commoditized hardware components will be managed by software…Our approach to hyper-converged storage is unique, since it combines Commvault Platform's comprehensive index knowledge of the data with the management of the backend storage."
Commvault is building business analytics into its data management platform by adding search capabilities that can be fed into analytics engines.
"It also includes embedding machine learning and other artificial intelligence capabilities into our platform," Hammer said.
Continued growth depends on more large deals
Commvault reported total revenue of $172.9 million last quarter, an increase of 8% year-over-year and a sequential increase of 4%. Commvault posted $650.5 million in total revenues for the full fiscal year, an increase of 9% compared to fiscal 2016.
Software revenue of $84.7 million in the quarter was an increase of 15% year-over-year and a 10% sequential increase. Services accounted for $88.2 million for fiscal 2017, an increase of 2% year-over-year and a flat sequential increase.
Total software revenue for the full fiscal year was $296 million, an increase of 15% compared to fiscal 2016. Services revenue for the full fiscal year was $354 million, which was an increase of 5% compared to 2016.
Commvault reported a net income of $3.2 million for the fourth quarter of fiscal 2017, and a net income of $500,000 for the full fiscal year. Hammer said the objective for this year is to further improve licensing revenue through the enhanced product portfolio "focused on market-leading solutions for customers dealing with big three trends in the market."
Those three market trends include the cloud, IT infrastructure modernization and business analytics. Commvault has been working on digging itself out of a sales slump that began in 2014. In a previous earnings call, Hammer said the company still faces some critical challenges and continued growth depends on its ability to win more large deals. A lot of its success will turn on releases of new Commvault products.
---
May 3, 2017 8:00 AM
Nutanix
Nutanix took two steps today to paint itself as more of an enterprise cloud player.
First, it added Hewlett Packard Enterprise ProLiant rackmount servers and Cisco UCS B-Series blade servers to its list of supported hardware. Nutanix also adopted a new short-term licensing model allowing customers to consume its software in more of a cloud model.
The moves come as Nutanix tries to separate its software stack from its underlying hardware in an attempt to become an enterprise cloud platform. They also make it more competitive to VMware's vSAN hyper-converged software, which also has partnerships with all major hardware vendors.
 Nutanix began supporting Cisco UCS C-Series servers in late 2016. The availability on HPE means Nutanix customers can run its hyper-converged software on servers from the four leading server vendors.
The Nutanix enterprise cloud stack consists of its Prism management software, and Acropolis services and hypervisor platform.
Nutanix does not sell servers, but it packages its software on Super Micro hardware for Nutanix Enterprise Cloud Platform NX branded appliances. It also has OEM deals with Dell EMC and Lenovo. Dell EMC sells Nutanix software on PowerEdge servers as the Dell EMC XC Series and Lenovo re-brands Nutanix software on its Converged HX appliances.
Greg Smith, Nutanix senior director of technical marketing, said the various software-hardware partnerships reflect the way hyper-converged infrastructure is purchased. He said organizations want to buy the HCI software stack of their choice and run it on their favored server hardware.
"We are a software company in our heart, so it's a natural strategy for us to make our software available to run on as many platforms as possible," Smith said. "The hyper-converged market is a software market. If I want to build out my infrastructure, it is a software-first strategy and the platform is second. Customers want to build what we call enterprise clouds by consuming software on the server of their choice
Nutanix Enterprise Cloud Platform software will be available on Cisco UCS B-Series by the end of June, and on HPE in the fourth quarter of 2017.
Unlike Dell EMC and Lenovo, HPE and Cisco have not reached out to Nutanix. Channel partners and integrators will bundle Nutanix software on HPE and Cisco hardware. HPE and Cisco sell their own branded hyper-converged platforms.
HPE spent $650 million to acquire former Nutanix rival Simplivity this year, and sells SimpliVity software on HPE ProLiant servers. Cisco sells a HyperFlex hyper-converged appliance built on software from SpringPath through an OEM partnership.
HPE responded to the Nutanix initiative with a statement urging organizations to buy HPE hyper-convergence. "While it's nice that Nutanix recognizes our leadership in the server industry, there is no relationship between HPE and Nutanix," an HPE spokesperson said in an e-mailed statement. "Customers looking for a supported hyper-converged solution on our DL380 are better served using our HPE SimpliVity product."
Nutanix also has coopetition relationships with Dell EMC and Lenovo. Dell EMC sells a VxRail appliance based on vSAN software that competes with its XC Series. Lenovo also partners with other hyper-converged software vendors.
Smith said Nutanix has customers running its software on clusters from several server vendors. The clusters can be managed centrally through Prism but customers cannot mix hardware vendors within the same cluster.
"We see a commoditization of the hardware layer," Smith said. "The software provides the performance, capabilities and features. The x86 hardware is secondary."
Smith said more Nutanix customers still run VMware hypervisors instead of the Acropolis hypervisor, but the multi-hypervisor option remains a big piece of Nutanix's strategy.
Consumption-based pricing part of Nutanix enterprise cloud model
New Nutanix Go pricing allows customers to license its branded appliances for as short a time as six months. Nutanix has not disclosed exact Go pricing but Smith said it depends on the appliance model and length of the subscription. He said Nutanix recommends customers to buy the appliance if they expect to use it for more than three years while leasing makes sense for shorter-term implementations.
The pricing model is another piece of the Nutanix enterprise cloud strategy.
"We want the consumption model to closely match the public cloud model," Smith said.
Nutanix's steep price is often cited as a reason that organizations pick other hyper-converged systems, particularly small companies.
Nutanix and VMware both claim to be hyper-converged market leaders. Nutanix reported $525 million in revenue in 2016 and $182.2 million in the first calendar quarter of 2017. It claims more than 5,380 customers. VSAN revenue is harder to calculate because VMware does not sell it on branded appliances, but VMware claims more than 7,000 vSAN customers.
---
May 2, 2017 12:16 PM

Profile: Carol Sliwa
western digital
Western Digital reported a solid $4.6 billion in revenue during last week's earnings call yet chip and NAND flash supply issues hang over the vendor.
Western Digital, which sells hard disk drive and solid-state drives, is fighting to preserve its 17-year semiconductor joint venture with Toshiba in Japan. Western Digital CEO Steve Milligan said his company intends to preserve its interests with respect to any potential transactions involving financially troubled Toshiba.
During the Western Digital earnings call, Milligan claimed no sale of Toshiba's memory unit can be completed without his company's consent.
Western Digital has invested $13 billion in its joint venture with Toshiba since 2000, according to Milligan. He said the company is "committed to continuing this storied partnership in Japan."
Western Digital is reportedly among four bidders for the Toshiba business, along with Broadcom, FoxConn and SK Hynix.
Milligan declined to comment on time lines for any deal or "what's happening with some of these other supposed bidders."
Meanwhile, the NAND flash shortage that started last year appears to be stretching through 2017. Micheal Cordano, Western Digital president and chief operating officer, said the company thinks NAND flash will remain in a "constrained environment" through the first half of 2018. He added that it's hard to tell how "that evolves ultimately."
Milligan said the conversion from 2D, or planar, NAND to 3D NAND has been difficult for WD and all manufacturers.
"This is tough stuff, and so it may be taking a little bit longer from a conversion standpoint and from a yield perspective than what people estimate," Milligan said. "And so therefore the bit growth rate is a little bit lower than all of us expected, and demand continues to be strong, driving a tight environment."
Cordano said Western Digital made progress in its ongoing conversion to 3D NAND technology, beginning shipments of 64-layer 3D NAND in the client SSD form factor. He said the company expects to expand the 64-layer technology across its product portfolio during 2017.
This year, Western Digital plans to produce more than 75% of its total 3D NAND bit output based on the 64-layer architecture, according to Cordano. He said WD's estimates for NAND industry bit growth rates are at the low end of the long-term industry outlook of 35% to 45% for 2017 and somewhat higher in 2018.
Western Digital earnings head in positive direction
The Western Digital earnings call includes several pieces of good news for the vendor. The $4.6 billion in revenue and earnings of $248 million last quarter and forecast of $4.8 billion for this quarter all beat Wall Street expectations.
Western Digital's revenue included $1.3 billion for its data center business, fueled by cloud-related storage demand, according to Mark Long, the company's CFO and chief strategy officer. Long said sustained strength in capacity enterprise HDDs and sequential growth for enterprise SSDs offset the decline in high-performance enterprise HDDs.
Cordano said sales of enterprise-class SSDs were solid, and hyperscale customers have growing needs for WD's 10 TB helium-based HDD. He noted the company completed qualifications of the 10 TB drive with key customers during the quarter. Western Digital has shipped 15 million helium HDDs since the product line's launch four years ago, according to Cordano.
Enterprise HDD shipments dropped from 6.4 million to 5.8 million from WD's second fiscal quarter to the third fiscal quarter ending in March. But the exabytes shipped increased from 26.3 to 26.5 during that time frame for data center devices.
Last week, Western Digital began shipping its first 12 TB helium-based HDDs. The new 3.5-inch HGST-branded Ultrastar He12 offers the option of 12 Gbps SAS or 6 Gbps SATA interfaces. The Ultrastar He12 uses eight disks, two more than the highest capacity air-based enterprise drive, to facilitate the increased capacity, according to Western Digital.
Milligan said the company expects to see increasing deployment of 10 TB helium-based HDDs this year and could see 12 TB HGST-brand Ultrastar HDDs happen at greater scale later in 2017.
---
May 1, 2017 4:33 PM
Rubrik
Converged secondary storage startup Rubrik has raised $180 million in a Series D funding round, making it a total of $292 million in funding since 2015.
Rubrik, which has 330 employees, last raised $61 million in a Series C funding back August 2016 and $41 million in Series B funding in May 2015. The latest investment round was led by Institutional Investors and joined by GreyLock Partners and Lightspeed. The funding round leaves Rubrik with a $1.3 billion valuation.
Rubrik Cloud Data Management combines backup, recovery, replication, Google-like search, analytics, archival and copy data management under a single platform. It is making a push to become a full-scale cloud data management platform, with data orchestration and reporting.
Rubrik CEO Bipul Sinha said the company has reached a $100 million run rate in bookings in six quarters of selling. Sinha said Rubrik hasn't even touched money from the $61 million Series C funding.
"We have that in the bank," said Sinha, who as a partner at Lightspeed was an early Nutanix invester. "We have been very prudent and we are making sure we have a long-term strategy to build a large, self-sustaining company. In two years, we want to go public."
Sinha said Rubrik has 330 employees and has been adding 70 to 90 new employees per quarter. He said he plans to reach between 500 and 550 total employees by next year. About 100 employees are in engineering and another 180 are in sales and marketing with the rest in product support.
"Our plan is to triple our engineering team in the next 18 months," Sinha said.
The Rubrik Cloud Data Management platform was updated to support native cloud applications in Amazon Web Services (AWS) and Microsoft Azure. The software previously supported AWS and Azure as backup targets. Version 3.2 provides application-consistent snapshots and restores in the cloud; a single control plane for data protection services for native cloud applications; and the ability to replicate data between clouds.
 The Rubrik Cloud Data Management software works across various clouds and on premises on a commodity hardware appliance that the vendor sells with flash and hard disk drives as well as in the cloud.
---
April 28, 2017 10:11 AM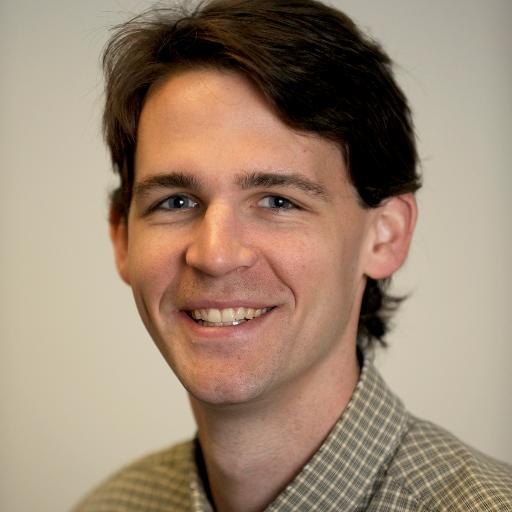 Profile: Paul Crocetti
Data protection
Many organizations face the danger of falling through data protection gaps, according to a recent survey.
Eighty-two percent of organizations agreed or strongly agreed that they have an "availability gap" between how fast they recover applications and how fast they need apps to be recovered, according to a data protection report produced by Enterprise Strategy Group for Veeam Software. Seventy-seven percent agreed or strongly agreed that they have a "protection gap" between how often they can back up applications and how often they need applications to be backed up.
Sixty-six percent of the approximately 1,000 organizations surveyed in the sixth annual Veeam Availability Report said digital transformation initiatives are hindered by unplanned downtime or insufficient application availability.
"For organizations to achieve their business goals, they are looking to digital transformation and the cloud to deliver more efficient, agile and reliable services to meet user needs," according to the data protection report, written by ESG principal analyst Jason Buffington. "As part of this transformation, IT teams have to do an increasingly better job to ensure their systems' availability and protection."
As IT becomes more complex and security vulnerabilities increase, the importance of the availability and protection gaps increases, said Peter McKay, president and COO of Veeam. "Companies are still coming to grips with it," McKay said. "Just acknowledging that there's a gap would be step No. 1. From there, what's the magnitude of that?"
Consequences of data protection issues and where to go from here
Most executives acknowledge that "availability issues could cause their organizations to suffer from problems such as a reduction in customer and employee confidence or damage to brand integrity," the data protection report said.
The availability gap is slowing down organizations' IT advancements because of the risk involved, McKay said. IT is not ready to advance from availability, security and budget perspectives.
"Gaps in either availability or protection invariably hinder today's operating environments, the virtualization strategies and deployments that are modernizing today's data centers, and ultimately the digital transformation initiatives that so many institutions are relying on to ensure their market relevance moving forward," the report said.
The data protection report suggested organizations quantify their service-level agreements and convert gaps into business impact analyses.
McKay said he considered it a positive result that customers are becoming more aware of the gaps.
"People are starting to get it, and understanding this is an exposure and impacting the business," McKay said, and some know they have to play catch-up.
---
April 28, 2017 9:40 AM

Profile: Garry Kranz
NAS
,
Synology
Midrange NAS provider Synology America Corp. is expanding its FlashStation all-flash storage platform.
Synology FlashStation FS2017, which became available April 27, is the "little brother" to the FS3017 NAS that launched in November 2016. Both 2U rack-mount models have a 24-bay chassis that accepts 2.5-inch SAS or SATA solid-state drives (SSDs). Two 24-drive expansion trays can be added.
The all-flash Synology devices offer identical storage capacity. A fully populated base unit provides 92 TB of raw storage with 24 3.84 TB SSDs. Expansion shelves scale raw capacity to 276.5 TB. Customers can opt to use HDDs instead.
"We introduced the FS3017 last year. This model is its little brother," said Patrick Deschere, a marking manager at Synology America, which is part of Taipei-based Synology Inc.
The models differ in memory, processing power, throughput and price. Synology FlashStation FS3017 is rated to deliver more than 200,000 random write 4K IOPS. It is equipped with a pair of six-core Intel Xeon E5-2620 v3 processor chips and four preinstalled 16 GB DDR4 error-correction dual inline memory modules (DIMMS). Memory scales to 512 GB with the addition of 16 DIMM cards.
The FS2017 integrates an eight-core Intel Xeon D-1541 processor and a 16 GB DDR4 module. Four additional DIMM slots push memory to 128 GB. Synology rates the FS2017 to handle up to 90,000 random write IOPS.
Two eight-lane PCI Express (PCIe) expansion slots are available on the FS3017; the FS2017 provides one PCIe slot.
Bare-bones pricing starts at $9,999 for the FS3017. An unpopulated FS2017 lists for approximately $6,300. Customers can choose their preferred drive vendor from the compatibility list. When fully outfitted, Synology estimates storage costs between 58 cents and 63 cents per gigabyte.
Customers can combine two of the same Synology FlashStation devices to create an active-passive high-availability cluster. The two nodes share a heartbeat that allows the active server to update data to the passive server for continuous availability.
High-performance storage was the missing link
FlashStation is the latest addition to the Synology lineup, which includes DiskStation and RackStation products of varying capacities and use cases. It also sells Surveillance Station, a video monitoring system that runs atop Synology NAS. All the products run the Synology DiskStation Manager operating system.
"We had products for scalability and products for availability. One thing we were missing was high-performance storage," Deschere said. "That was the impetus behind developing the Synology FlashStation series."
Despite anticipation of an all-flash data center, NAS systems still rely on disk storage. Flash NAS mostly is confined to scale-out products by larger vendors, such as NetApp AFF and an all-flash addition to Dell EMC's Isilon line.
Synology is not competing head to head with those types of products. The FlashStation NAS series is designed for big data analysis, database applications, media and entertainment, and storage virtualization.
Data protection is tackled with Synology RAID F1, an algorithm that designates one SSD in the system as the first to wear out. Synology does this by writing a higher number of parity bits to the assigned SSD in an effort to prevent all drives from failing simultaneously.
Snapshots are supported on all Synology NAS via the B-Tree file system (Btrfs) copy-on-write technology. On FlashStation, Synology Snapshot Replication software can be configured to schedule point-in-time snapshots every five minutes. It supports 1,000 snapshots per shared file folder and 65,000 system-wide backup copies.
Another application, Hyper Backup, delivers data deduplication and incremental backup at the block level.
Synology FlashStation is the vendor's second business NAS release this year. In January, it launched RackStation RS18017xs+ that scales to 180 connected drives and RS4017xs+ that scales to 40 drives.
---
April 28, 2017 9:22 AM
Seagate
While much of the storage world is talking up NVM Express and other flash technologies, Seagate is pushing ahead with shingled magnetic recording, heat-assisted magnetic recording and large capacity HDDs.
Reliance on HDDs seems short-sighted these days, but Seagate executives point to rapid data growth and take a less optimistic view of the solid-state market (SSD) than competitors. They see a significant market forming around 10 TB drives, and larger HDDs right around the corner.
With HDDs making up more than 90% of its revenue, Seagate this week reported $2.67 billion in revenue last quarter — up 3% from last year, but lower than its forecast of $2.7 billion. Seagate posted $194 million in income for the quarter.
CEO Steve Luczo said there is plenty of life left in the HDD business, with nearline Helium 10 TB drives now popular and larger capacity Helium HDDs coming soon.
While HDD shipments totaled 65.5 exabytes — up 18% year-over-year — and average capacity drive of 1.8 TB increased 27% from last year, revenue growth did not come close to capacity growth.
Luczo cited expected double-digit growth in exabyte demand this year, but in the same breadth said it represented "modest revenue growth opportunities for Seagate."
Luczo does see more potential in nearline drives for infrequently accessed data. Seagate Nearline revenue increased 20% year-over-year last quarter. He said growth of more than 30% for the year is possible "as you see the 10 TB drives and 12 TB drives start to ramp. … I think the combination of stronger demand signals for the second half plus the rotation of the portfolio that's going to have 8 TB, 10 TB and 12 TB drives … you're going to see exabyte growth there that's going to continue."
Helium expanding from 10 TB drives to 12 TB soon
Seagate is shipping 12 TB Helium drives to cloud providers and expects volume shipments to begin by June. Luczo said drive capacities will expand to 16 TB, 20 TB and 32 TB within a few years.
"We believe our opportunities in the nearline market will continue to span across multiple capacity points as our customers evolve their capacity infrastructure for a growing multiple of enterprise workload applications," Luczo said.
Luczo said Seagate has sold more than 35 million shingled magnetic recording (SMR) drives, and is refreshing its SMR portfolio with fourth-generation technology. He said next-generation heat-assisted magnetic recording drives are planned for late 2018.
Even with the focus on HDDs, Seagate is not immune to NAND and DRAM shortages. Luczo said the shortages could hurt Seagate products, including its storage systems, because of an impact in server and cloud markets. That is one reason Seagate forecast a slight drop in revenue this quarter, to between $2.5 billion to $2.6 billion. On the other hand, NAND shortages could help HDD sales.
"I think from a Seagate perspective, we feel that the shortage overall might marginally help us on the client space as we move through the calendar year and maybe even to the beginning of next year," he said. "I think where it's more problematic for the industry in general, is if it's constraining build-outs at all at the CSP (cloud service provider) space, with the DRAM shortages. And we have seen indications of certain deployments being delayed because they basically can't get all the component technology that they need across the board. We experience that a little bit in our own [storage systems] business, where we obviously need to get flash to sell our flash drives.
"I don't know that it's as easy to say that it's good or bad," Luczo said. "I think there's some good to it and there's some pressures from it. We've always said it's a better world if there's a lot of NAND, because that means people have more devices in their hand and they're creating more data. And that's still our thesis."
Seagate's storage systems revenue of $250 million was up from $242 million the previous quarter. Seagate's storage systems come from acquisitions of Xyratex and Dot Hill Systems, are sold mostly through OEM partners and include flash storage.
"We expect to see year-over-year growth going forward," said Phil Brace, president of Seagate's cloud systems and silicon group. "OEMs are making opportunities available for Seagate to come in and work with them on higher levels of integration."
---
April 24, 2017 12:47 PM
Dell EMC
Dell EMC has sold off another asset after its mega-merger.
Dell EMC last week spun out Spanning Cloud Apps to Insight Venture Partners, less than three years after EMC acquired Spanning for its cloud-to-cloud backup software. Insight added Spanning to its collection of backup companies, which includes the majority stake in Unitrends and investments in Veeam Software and Acronis. Insight is also an investor in storage array vendor Tintri.
EMC acquired Spanning Cloud Apps in October 2014, two years before Dell bought EMC for more than $60 billion. Spanning Backup protects software as a service (SaaS) applications such as Microsoft Office 365 and Salesforce, backing up data created in the cloud that might not be stored on-premises.
Insight will operate Spanning as an independent company. Dell EMC will continue to sell Spanning Backup as its cloud-to-cloud backup product.
Dell Technologies has sold off pieces of its business, such as Dell's Software Group and EMC's Enterprise Content Division, to reduce debt from the EMC deal, but that was unlikely a motivation for the Spanning deal. Spanning Cloud Apps CEO Jeff Erramouspe said his company is a better fit with Insight than as part of Dell EMC. The companies did not disclose the purchase price.
Erramouspe said Insight initiated the deal by approaching Spanning.
"They had been following us for a while," Erramouspe said. "When two giants come together, there is always a chance the smaller companies fall through the cracks. With all that is going on with Dell and EMC, it was a good idea to let Spanning find a home with a (company) that has a lot of expertise in our area."
'Points of friction' inside Dell EMC
Erramouspe said Spanning initially helped EMC fill a hole in its portfolio for cloud-to-cloud backup. But he said there were "points of friction along the way" because the smaller company's business model had focused on high-velocity, midmarket sales and it had to shift its focus to enterprise customers under EMC's fold. Spanning lacked the resources to handle both the SMB and enterprise-level sales.
Erramouspe said there wasn't a lot of integration between EMC and Spanning, so the unwinding of the two companies should be smooth.
"We didn't share a lot of IP," he said. "We were nicely self-contained, so it should make it easy for us to peel out."
Erramouspe had taken on the title as vice president and general manager of the Spanning division of Dell EMC, but now will revert to CEO again. Mike Pav, previously Spanning's VP of engineering, will become senior vice president of operations.
The Austin, Texas-based company currently has 60 employees with a one-third in engineering and about half in sales, marketing and product managers. Erramouspe said all current employees will remain with the company, but it will need to fill the administrative jobs that previously were supported at EMC.
Spanning Cloud Apps initially started protecting data in Google Apps and then moved on to support Salesforce.com and Microsoft Office 365. It focuses on Google's G Suite, but it is seeing its Office 365 business grow faster. It has 7,000 customers worldwide and protects 800,000 seats via its cloud-to-cloud technology.
Erramouspe said he is discussing partnerships with the other data protection vendors that Insight Venture Partners invests in.
"We are having discussions, but I can't go into details," he said. "There is one that makes a lot of sense, but I'm not at liberty to say until we have something to announce."
Unitrends, Veeam and Acronis all sell Microsoft 365 backup, but do not protect other SaaS applications.
---
April 21, 2017 9:06 AM
Storage
Veeam Software said it grew revenue bookings substantially last quarter on the strength of enterprises and cloud sales. Often, those two markets were related.
Veeam revenue from bookings increased 33% year-over-year in the first quarter of 2017, the data protection vendor said. As a private company, Veeam does not always disclose its revenue and bookings totals, but in January it put its 2016 annual total revenue bookings at $607 million.
Veeam said it increased cloud revenue 59% year-over-year in the first quarter of 2017. The company also recorded a 17% year-over-year increase in new license bookings, largely driven by sales into the enterprise sector. Veeam classifies enterprises as companies with 5,000 employees or more.
Veeam sells backup and replication software products to back up, restore and replicate data on virtual appliances. It was among one of the first vendors to develop backup software tailored for virtual machines (VMs), which need back up tools that recognize the difference between protecting physical and virtual machines. The Veeam revenue push included an uptick in service providers.
"We are off to a really good start," said Peter McKay, Veeam's president and chief operating officer. "A lot of it was driven due to the cloud business. That is our Veeam Cloud & Service Providers (VCSPs)."
McKay said the company on average added 4,000 new customers a month during 2016 and the beginning of 2017. Veeam claims a total of 242,000 customers, and it has added more than 15,000 VCSPs over the last three years. The company's Veeam Availability product protects 13.9 million VMs, and more than 1 million of the VMs are protected via the VCSPs.
"A big part of our scalability and growth has come on the back of our partner community," McKay said.
Enterprise focus driving new Veeam revenue base
Veeam started out mainly as an SMB and commercial product, but began focusing on enterprise customers over the last three years. That has expanded the Veeam revenue and customer base.
"That (enterprise) segment has accelerated in 2016, and now it has really taken hold in Q4 2016 and Q1 2017," McKay said. "We've been investing in the enterprise over the past three years, adding on the product side and extending solutions to work with ecosystems, partners and providers. We extended the platform and integrated into third parties. We are doing high-touch sales."
The enterprise segment also is helping to drive Veeam's cloud sales because enterprises tend to favor the hybrid approach of on-premises and public cloud, McKay said.
"We have had our solutions architects go after that," he said. "They are looking at backup and disaster recovery. It's a low-risk use case and you can test it. They want to do something that is easy and cost effective."
Veeam also has a reseller partnership with Hewlett Packard Enterprise (HPE), with Veeam technology integrated directly into HPE primary and secondary storage. The Veeam Software is integrated with HPE 3PAR StoreServ, HPE StoreVirtual and HPE StoreOnce for data availability.
"We are the availability solution for HPE, and that has given us a lot of growth," McKay said.
Perhaps because of the strong partnership with HPE, rumors circulated early this month that HPE was about to acquire Veeam. Those rumors prompted McKay to post a blog on the Veeam website denying "false rumors" and stating, "I am happy to state on the record that Veeam is not for sale and this is not part of our company strategy."
Veeam Backup & Replication software is compatible with VMware vSphere and Microsoft Hyper-V, and the agentless product works on the virtualization layer. Backups are image-based and can be created from snapshots on Dell EMC, HPE, NetApp and Nimble Storage arrays.
---