---
August 16, 2012 2:42 PM
IBM's acquisition of Texas Memory Systems (TMS) today means there is one less independent flash array vendor out there and one more established storage vendor with a concrete solid-state storage strategy.
Industry insiders expect a wave of acquisitions of the smaller solid-state storage systems vendors by larger companies. EMC started the process when it acquired XtremIO for $430 million last May.
IBM did not disclose its price for TMS, but it acquired a broader set of flash technologies than XtremIO brought EMC. XtremIO had one product – an all-flash array – that hadn't yet shipped. EMC plans to bring the system into the market next year. TMS has several RamSan all-flash arrays plus server-side PCIe solid-state drive (SSD) cards that compete with EMC's VFCache product. And while EMC viewed the XtremIO system as a project ("Project X" to be precise), IBM picks up a set of TMS products already shipping.
The TMS RamSan portfolio consists of seven rackmount all-flash storage systems, three rackmount RAM systems and two PCIe flash storage cards.
One reason IBM bought TMS is that it isn't a startup like most of the other solid-state array vendors. TMS has been around for more than 30 years, and has been selling flash storage systems since 2007.
"We looked at anybody that has any name value in the marketplace, and a couple of them went down to the wire," said Robert Cancilla, VP and business line executive of IBM Systems Storage. "TMS has maturity in the marketplace. It has proven technology, and we got good feedback from their clients."
TMS has been around since 1978 but remains relatively small with 100 employees. It started with memory systems for seismic processing for the oil and gas industry. TMS was among the first solid-state storage vendors, shipping its first NAND flash system – the RamSan-500 – in 2007. It added its first PCIe flash storage system – the RamSan-20 – in 2009, and last month upgraded its PCIe flash cards to allow them to natively boot server operating systems.
"TMS is the grand-daddy of the SSD industry, both for DRAM and flash-based products," said analyst Greg Schulz, president of StorageIO Group. "IBM can phase the TMS PCIe flash blades into their server and storage products. At least on paper, IBM has technologies, including real-time compression, NAS, virtualization and dedupe, to wrap around an SSD appliance."
Cancilla said several TMS customers are using its RamSan arrays behind IBM's SAN Volume Controller (SVC) virtualization system, and IBM knows the systems work together. "Other vendors' products have not worked as well with SVC, so we had first-hand knowledge about them," he said.
Cancilla said IBM will sell RamSan systems in their current form when the deal closes, probably late this year. The long-term strategy is to integrate TMS technology with other IBM storage, servers, software and PureSystems products. Cancilla said IBM's Netezza data analytics product could benefit from using TMS solid-state technology.
He said IBM will work on integrating Tivoli Storage Manager (TSM) software with RamSan systems to provide data management. TMS's data management is rudimentary because the vendor focuses on high performance.
Cancilla said IBM is most interested in the RamSan flash arrays, but also sees demand for the PCIe flash cards. He said IBM would continue to sell Fusion-io PCIe cards with its System x servers, but said RamSan's PCIe cards also compete with some of Fusion-io products.
IBM uses solid-state as a cache with its XIV storage platform and offers SSDs in its other storage platforms, but Cancilla said with TMS "we're not handcuffed by the drive form factor anymore."
August 15, 2012 10:32 AM
Pure Storage closed a $40 million funding round today, and plans to expand sales, marketing and product development to try and win in a crowded and competitive field of flash array vendors.
The D funding round brings Pure's total to $95 million. Index Ventures led the round with previous investors Greylock Partners, Redpoints Ventures and Sutter Hill Ventures contributing. Index Ventures' Mike Volpi joins Pure's board and will serve as a strategic adviser.
"We weren't hurting for money, but frankly our market is happening and opening up quickly," Pure's VP of marketing Matt Kixmoeller said. "We're just ready to hit the gas pedal."
Kixmoeller said the funding will be used to expand marketing into Europe and Asia, and to accelerate the startup's product roadmap. "We'll be hiring aggressively," he said.
The money can come in handy. The all-flash storage competition has greatly expanded since Pure first came out of stealth with its FlashArray platform a year ago. Just this week, two more vendors joined the fray – Skyera came out of stealth and Tegile Systems added an all-flash system to go with its hybrid arrays.
They join a list that includes Violin Memory, Nimbus Data, Kaminario, Whiptail, Texas Memory Systems, Greenbytes and SolidFire. And that doesn't include the major storage vendors, who mostly sell hybrid systems now but are moving into all-flash either in their legacy platforms (Hewlett-Packard's LeftHand and 3PAR flash arrays) or with new technology (EMC with its XtremIO acquisition).
Pure, which built its arrays from the ground up for flash, will announce its second-generation software capabilities by the end of the month, according to Kixmoeller.
---
August 13, 2012 2:55 PM
Flash arrays already have spinning disk drives beat for performance, but they will require data management software for flash to become the medium of choice for enterprise storage. With that in mind, startup Violin Memory is partnering with storage software veteran Symantec to bring a data management suite to its Flash Memory Array family.
Violin will bundle management software IP such as snapshots, cloning, deduplication, synchronous replication and thin provisioning from Symantec Storage Foundation into its Flash Memory Arrays. Customers can choose to license the software if they need it.
Narayan Venkat, vice president of products for Violin, said early all-flash array customers mainly run high-performing databases. Those database applications have built-in management features. But with flash adoption rapidly spreading to virtual machines, virtual desktop infrastructures, test/development and storage for private clouds, more storage management is needed.
"In virtualization environments, customers are saying 'we would love to have capabilities like those that exist in legacy storage systems,'" Venkat said.
Other flash startups such as Nimbus Data, Pure Storage and Greenbytes have developed their own management software. But even with $186 million in funding, Violin management chose to OEM those features rather than start from the ground up to build software that EMC and NetApp have offered for years. So Violin turned to hardware-independent Symantec. Venkat said Violin engineers have worked with Symantec for close to a year to tailor IP from Storage Foundation to Flash Memory Arrays. He said the software was optimized to work with the speed of flash rather than spinning disk.
"Flash introduces a whole set of nuances — things like metadata management, handling garbage collection, hiding erase cycles while snapshots are taken," Venkat said. "We worked on those to make data management run at the speed of memory."
He said Violin plans to add Symantec's asynchronous replication technology early next year.
---
August 9, 2012 8:17 AM
With its release of StorageGRID 9 object storage software today, NetApp becomes the first major storage vendor to support the Cloud Data Management Interface (CDMI) standard.
CDMI is a Storage Networking Industry Association (SNIA) standard for creating and managing data in the cloud, which is not exactly awash in standards. As explained here, CDMI lets users tag data with metadata that tells a cloud provider the services it should provide for that data. It will define the interface that applications will use to create, retrieve, update and delete data elements from the cloud. If the standard becomes widely implemented among cloud providers, it will make it easier for organizations to move data between clouds.
NetApp acquired Bycast for the StorageGRID software in 2010, and this is its first major release since then. StorageGRID is still used largely by healthcare as a repository for patient records. NetApp makes StorageGRID available along with the vendor's E-Series arrays in its Distributed Content Repository storage system.
Richard Treadway, NetApp's director of marketing for big data solutions, said CDMI support will enable developers to distribute content repositories without using proprietary APIs.
NetApp's CDMI isn't a big deal yet, because no cloud storage providers or other major storage vendors support it. It will require industry buy-in to become valuable. And standards often take a painfully long time to gain traction in storage.
"Is this another standard that no one's going to pick up?" Treadway asked. "We believe it will become the standard for moving data in and out of the private cloud or public cloud. We think it also will be the standard for moving and accessing all large sets for big data applications."
---
August 8, 2012 4:50 PM

Profile: Sonia Lelii
Cloud provider Nirvanix and Luminex Software are partnering  to get mainframe administrators to join the cloud bandwagon.
The two companies are offering a cloud-based Virtual Tape Library (VTL) service for mainframe environments. As part of the deal, Luminex will sell the Nirvanix cloud service with its CGX Channel Gateway X VTL system so that less accessed data can be archived to the cloud. The VTL system is integrated with Luminex's CloudSAFE replication software that currently is being re-coded to talk directly to object storage via Nirvanix's REST APIs.
The service will be generally available in the fourth quarter and beta is expected to start "very shortly," said Arthur Tolsma, Luminex's CEO. The system's replication software will use the TwinStrata CloudArray gateway to talk to object storage during beta testing, but the CloudSAFE software will be cloud-ready for general availablity.
Getting mainframe administrators to move to the cloud may be a tough sell, since they typically are risk averse. According to Luminex's data analysis, more than 90 percent of mainframe users still use physical tape  for archiving. For this reason, Luminex may position the service for third-copy archiving, while second-copy data is replicated to a disk-based system for disaster recovery.
"Mainframe people are the last to do anything new," said Tolsma."We are promoting it for third-copy data but secondary copy is looking like a practical option also."
Tolsma claims his company is having some success getting mainframe users to go tapeless and move to disk. He attended the Share IBM mainframe user group in Anaheim, CA. this week and found some mainframe customers are amenable to using the cloud for secondary copies of data.
"[Mainframe customers] are using disk to go tapeless. That clearly is accelerating," said Tolsma. "In a few years, it will be more than 50 percent in the United States and it's just getting started internationally."
Steve Zivanic, Nirvanix's VP of marketing, said they chose Luminex as a partner because they have a large installed base of mainframe users. Nirvanix now focuses on the Microsoft, Unix, VMware markets.
"Who is focusing on the mainframe? Nobody," said Zivanic. "This is the first solution to move mainframe-centric data to the cloud. None of the other gateway vendors are focusing on it. This will free up the physical restrictions that mainframe customers have now. Infrequently accessed data is moving to the cloud. That is inevitable."
---
August 8, 2012 3:40 PM
The CEO of solid state drive (SSD) manufacturer STEC said storage vendors are charging customers too much for SSDs.
STEC CEO Manouch Moshayedi said during the vendor's earnings call Tuesday that the largest storage vendors – STEC's OEM partners – are marking up SSDs from around $2 per gigabyte to $4 gigabyte to around $50 per gigabyte to $70 per gigabyte, and that is slowing the adoption of SSDs in enterprise storage.
"Frankly, from where I see it, the pricing that they're charging is a little unsustainable on the SSD side because its 30 times what is out there available [from the SSD manufacturers]," Moshayedi said. "I think that pricing has to come down in order to really get SSDs out into the market through the major data storage system builders."
He said SSDs are being more widely adopted by cloud computing service providers and data centers that use one SSD per server because they are getting flash at a lower price than by buying it in storage arrays.
"So when you look at it, it's a big price differential [between what storage vendors pay and what they charge customers]," he said. "Therefore people in data centers that don't have to buy big data storage systems can use SSDs a lot more than data storage [users] can."
EMC, IBM, Hitachi Data Systems and Hewlett-Packard all sell STEC SSDs in storage arrays.
STEC has a lot more to worry about than its partners' pricing these days. The vendor's second quarter revenue of $40.7 million was less than half of the $82.5 million in revenue from the same quarter last year. Revenue also dropped 19.2% between the first and second quarters this year. STEC lost $50 million, marking its third straight quarter in the red.
Moshayedi blamed STEC's problems on its transition to next-generation SSD drives as well as new PCIe SSD cards and EnhanceIO caching software. Its largest storage vendor partners are still qualifying those products. The near-term outlook isn't rosy with the forecast calling for revenue of $40 million to $42 million and another big loss this quarter.
On top of that, the Securities and Exchange Commission (SEC) has charged Moshayedi with insider trading. The SEC claims Moshayedi and his brother  Mark — a STEC founder — failed to disclose information that could have lowered the stock price at the time they were selling shares that brought them $134 million.
Moshayedi called those allegations "unsubstantiated" during the Tuesday call. "I intend to vigorously defend myself against unsubstantiated allegations, and we expect that through an independent evaluation of facts we'll find the complaint is without merit," he said.
---
August 7, 2012 4:10 PM
SolidFire, which sells all-solid state storage arrays to cloud service providers, revealed its first customer today. Calligo, based in the U.K.'s Channel Islands, is running a series of cloud services using SolidFire storage.
Calligo CEO Julian Box said Calligo went live with SolidFire about a month ago. Calligo uses SolidFire storage as the back end for its CloudSafe (Disaster Recovery), CloudDesk (virtual desktop), CloudNet (virtual network), and CloudCore (Infrastructure as a Service) services.
Box cited SolidFire's performance, automated reporting and monitoring, and the ability to scale capacity and performance independently as reasons why he chose the newcomer's array.
Calligo has one SF3010 array with 10 300GB SSDs for 3 TB of raw capacity, and Box said SolidFire's compression and deduplication gives him about 50 TB of effective capacity.
Before choosing SolidFire, Box said he looked at traditional storage arrays from Hewlett-Packard 3PAR and Dell Compellent. He said 3PAR would require hundreds if not thousands of disks to get the throughput he gets from SolidFire.
"We have oodles and oodles of power and throughput," he said. "I have five nodes for 250,000 IOPS and it takes up 5u."
He said he expects to add about one storage node a month to keep up with capacity demand. As for performance, he said "We have more IOPS now than we could ever consume."
Box also likes that he can use SolidFire's quality of service to guarantee performance on a volume basis.
"It's broken the link for capacity and performance," he said of the SolidFire array. "We can control capacity and performance like a dial."
He said the one thing missing from SolidFire is replication, a feature that could facilitate disaster recovery.
---
August 7, 2012 11:41 AM
Quantum is upgrading its DXi8500 enterprise data deduplication disk target appliance to support more capacity and end-to-end encryption.
The capacity boost comes from larger drives and the security features were added through a software enhancement, self-encrypting drives and support for the Key Management Interoperability Protocol (KMIP) industry encryption standard. Quantum supports KMIP in its disk and tape libraries.
The DXi8500 now supports 3 TB drives for a maximum of 330 TB of usable pre-deduped capacity in a 19-inch rack. The DXi8500 supported 320 TB before the upgrade, but required two racks to hit that maximum capacity. Quantum also improved performance to 11 TB per hour by making tweaks on the backplane and in software.
With DXi Accent performance enhancement software, the DXi8500 supports AES 256-bit encryption of data in transit and a Secure File Shred feature. The file shredding feature is part of the latest DXi software, version 2.2. Customers can mark files for deletion and then start the secure shred to overwrite those files.
A media server with DXi Accent software will encrypt data sent to the DXi8500 target, which then encrypts data at rest and can encrypt replicated data. Encryption at the target is enabled by self-encrypting hard drive, and encryption of data in transit enabled by DXi 2.2 software. Quantum's Scalar tape libraries also support the KMIP encryption standard.
Eric Bassier, Quantum director of product marketing, said having the drives perform encryption can speed the process more than 30% over using software encryption on the target device.
The DXi8500 competes mainly with EMC's Data Domain DD990, the largest of the Data Domain family. According to Quantum's earnings report last week, revenue from the DXi platform declined year-over-year last quarter but CEO Jon Gacek said Quantum had more than a 50% win rate from the DXi8500. Gacek said he's happy with Quantum's product compared to Data Domain, but EMC's size is a concern.
"On DXi, I think our product portfolio is good," he said during the earnings call last week. "The thing that makes me nervous about it is we're small compared to the reference competitor. We do not mind competing with them at all and when I see them talking to customers about our financial results and our size of our company, it just reaffirms the fact that I think we've got them when it comes to product solutions. But they're a big formidable competitor and we just have to be on our game."
---
August 3, 2012 8:07 AM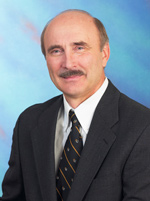 Profile: Randy Kerns
Major storage vendors constantly acquire technology through acquisitions and partnerships, and these deals often show a lot about where the industry's technology is headed. They also show that large vendors often can't afford to take the time to develop valuable technologies on their own.
The latest storage deal was Oracle's acquisition of Xsigo for software-defined networking (SDN). Or maybe it is Xsigo's IO virtualization in a different form that Oracle wants. Either way, the deal is a portent of the coming competition for customers with new technology and solutions, and a focus on what is called converged infrastructures or converged systems.
Recent acquisitions to bear this out have been Dell acquiring Quest Software and EMC acquiring XtremIO. Relationships are also key to delivering solutions and major announcements, including Dell with Rainstor, NetApp and Hortonworks, and Quantum with Amplidata.
And don't forget the relationships between small vendors and investors — Tintri, Panzura, and Avere recently scored big funding rounds, proving that venture capitalists see value in their technologies. This is happening at a time that used to be the summer doldrums where people in the storage industry could take vacations and not have the world change while they were gone. .
There are massive technology changes underway, and few if any companies can develop or integrate everything on their own any more. Acquisitions and partnerships are the way to quickly fill the arsenal, which is necessary to remain competitive. Storage is one area where a premier vendor cannot afford to fall behind the competition.
Partnerships are being exploited more than ever before. Converged systems with servers, storage, networking, and orchestration software are being offered as solutions to customers to simplify the purchase, deployment, and operation of their environments.
Storage vendors have wisely looked at value added distributors and system integrators as the delivery vehicle with reference configurations and partner-led integrated solutions with the vendor's storage and selections of servers, server virtualization software, and networking. NetApp Flexpods and EMC VSPEX are good examples here. Server vendors also offer complete solutions storage such as Hewlett-Packard VirtualSystems and IBM PureSystems. There is even an entire company, VCE, formed specifically to sell integrated products from EMC, VMware, and Cisco.
Large storage vendors today are showing results from strategic investments made in recent years – HP and 3PAR, Dell and Compellent/EqualLogic, IBM and XIV, EMC and Data Domain/Isilon, and many others.
The acquisition of companies probably will not slow down, at least through this year. What storage vendor doesn't have a need for more flash technology, or perhaps a missing piece of its cloud puzzle? It may take several years to judge whether an acquisition was strategic and ultimately profitable. The crystal ball used by many may be a bit cloudy or tainted by previous experience but opportunity and successes are out there.
(Randy Kerns is Senior Strategist at Evaluator Group, an IT analyst firm).
---
August 2, 2012 7:52 AM
Fusion-io this week revealed plans to launch ION Data Accelerator software later this year, giving the vendor the ability to turn a server with a Fusion-io ioMemory flash card into a shared storage appliance.
Fusion-io calls this technology software-defined storage, a play on the software-defined networking (SDN) term being commonly used these days. The software turns Fusion-io's PCIe-based flash cards into competition for EMC's yet-released "Project Thunder" flash-based shared storage appliance. Project Thunder builds on EMC's VFCache, which places PCIe cards in a single server and competes with Fusion-io's current products. ION's ability to turn servers with flash into networked storage systems also makes Fusion-io more competitive with all-flash storage arrays.
According to Fusion-io, ION lets customers move entire mission-critical databases to shared ioMemory for better and more reliable performance.
We won't know for sure how the software performs until its general availability release in October, but Fusion-io is promising impressive numbers: more than one million IOPS with up to 6 GBps throughput and 56 microsecond latency from one 1U server.
ION also allows administrators to create RAID sets and LUNs and monitor performance. It handles high availability by synchronously replicating data between ION systems and has a Power Cut Safety feature that protects data in a power failure without requiring UPS systems or battery backups.
The ION software supports Fusion-io's ioMemory flash technology in its ioDrive, ioDrive Duo, ioDrive2 Duo and ioDrive Octal flash cards. ION works with Fusion-io's ioTurbine and directCache caching software and can be managed through the vendor's ioSphere GUI or command line interface. ION supports 8 Gbps Fibre Channel, quad data rate (QDR) InfiniBand, and 10-Gigabit Ethernet iSCSI block storage protocols.
Out of the gate, ION software will be available bundled with Hewlett-Packard ProLiant DL370G6 and SuperMicro 1026GT-TRF servers with ioDrive 2 Duo multi-level cell (MLC) flash cards. Fusion-io said the software has been tested with other HP ProLiant servers as well as Dell PowerEdge and Cisco UCS servers.
Fusion-io said it has more than 12 early access customers for the ION software, which will have a suggested retail price of $3,900.
Fusion-io also this week said it is working with NetApp on ways to use its flash technology and caching software with NetApp's Flash Cache and Flash Pool flash tiers.
---