---
August 29, 2013 11:15 AM
Three days after Violin Memory filed to go public, another all-flash startup Pure Storage today closed a whopping $150 million funding round.
Pure calls it the largest private funding round in the history of the enterprise storage industry, and I don't think anyone would argue. (Dropbox raised $250 million in a 2011 round, but it's not really an enterprise storage company). The vendor's release also calls it a "pre-IPO" round but the massive funding may actually delay Pure's filing to go public.
Pure CEO Scott Dietzen said the funding will help the company grow fast and work up to an initial public offering, and he expects the buildup to an IPO will help him recruit top talent.
In the meantime, the well-funded (a total of $245 million over five rounds) startup is duking it out with EMC and other large storage companies.
"We see EMC as our closest competitor, so we want to get big quick," he said. "How can we compete with EMC unless we grow fast?"
Dietzen said he believes Pure has an 18-month technology lead over EMC's XtremIO flash array, which is still in controlled release. Pure considers its data deduplication and compression a competitive edge over the established storage companies and the handful of all-flash startups.
Dietzen said Pure has been growing revenue about 50% every quarter since its started shipping its FlashArray in May 2012. He said he is in no hurry to go public or get profitable. The goal is to grow as fast as possible.
"It's not our intent to purse profitability quickly," he said. "We're taking everything we derive from sales and investing it back into the business. We see this as a market land grab, and if we want to contend with the big guys we have to get big fast."
He said the size of the funding round also sends a message to customers and prospects that Pure intends to stay around as an independent company.
"When we talk to customers they ask, 'Aren't you guys going to get sold at some point? Who's going to buy you, we want to know who we'll be dealing with?'" he said. "But it's always been our intent to build a long-term independent company."
According to market research firm Garnter, Pure had $20.6 million in revenue in 2012 when its products had been generally available for little more than half the year. That put it at 5.8% of the flash array market, behind Violin ($72 million), EMC ($61.2 million), IBM ($56 million), NetApp ($42.2 million), Hitachi Data Systems ($25.7 million) and Nimbus Data ($21.8 million).
Dietzen said the new money will enable Pure to ramp up sales and marketing to support international growth with a concentration on Asia, Europe and Latin America. He said Pure stands at more than 240 employees today, and expects to add at least 100 more before the end of 2013 and hit 600 in 2014.
He pledged to continue to spend on research and development, too.
"We're holding up well relative to our competition, but relevant to our own aspirations, there is still work to be done," he said.
Pure also added early investor and former Data Domain CEO Frank Slootman to the board. Former Data Domain chairman Aneel Bhusri is already on the Pure board. Bhusri and Slootman took dedupe pioneer Data Domain public in 2007 and two years later sold the company to EMC for $2.1 billion.
August 27, 2013 8:11 AM
Well-funded flash array startup Violin Memory has filed papers to go public in hopes of raising $172.5 million by selling shares on the New York Stock Exchange.
Violin's initial public offering (IPO) is expected in late September. The move has been expected – Violin executives have talked about going public for more than a year and the vendor is the early market leader in the fast-growing flash storage array market.
According to Voilin's S-1 filing, the company had revenues of $11.4 million in 2010, $53.9 million in 2011 and $73.8 million in 2012 (the fiscal year ended Jan. 31, 2013), and it reported $51.3 million in the six months that ended July 31, 2013. Violin has yet to come close to a profit, though, with a loss of $109.1 million last year and $59.2 million over the last six months.
Violin's revenue growth has not been a straight trajectory. Early sales were helped by a reseller deal with Hewlett-Packard (HP), which accounted for 65% of Violin's revenue during 2011. When HP ended that deal in 2012, Violin's revenue dropped from $21.9 million for the quarter that ended Jan. 31, 2012 to $10.2 million the following quarter. HP accounted for 37% of Violin sales last year. HP now sells its own storage arrays in all-flash configurations and has not qualified Violin's flagship 6000 Series Flash Memory Arrays. The decline from HP sales likely caused Violin to delay its IPO filing.
Violin began selling its first all-flash array — the 3000 Series – in 2010 and followed with the 6000 Series in 2011. In March, Violin announced its Velocity PCIe flash cards to move into server-side flash.
According to research firm Gartner, Violin held an industry-high 19.4% of the flash array market in 2012, with storage giants EMC, NetApp, IBM and Hitachi Data Systems trailing. Those larger companies have all launched all-flash arrays in the past year, so Violin's challenge as a public company will be to convince customers it can do flash better than the storage stalwarts.
Violin did not disclose the amount of its total venture and strategic funding, but it has raised at least $268 million since 2010 when current CEO Don Basile came to Violin from Fusion-io. According to Violin's S-1 filing, its NAND supplier Toshiba owns more than 14% of the company.
---
August 22, 2013 8:16 AM
Dave Donatelli, the man who set Hewlett-Packard's storage strategy, is no longer in charge of HP's storage, server and networking group.
HP CEO Meg Whitman Wednesday said COO Big Veghte will take over Donatelli's post as executive vice president and general manager of the Enterprise Group. Donatelli remains with HP, and was given a special assignment to scout out possible acquisition targets.
Donatelli came to HP from EMC in 2009 and ran the enterprise group that includes storage, servers and networking. Donatelli spent $2.7 billion of HP money on networking company 3COM and another $2.35 billion on storage vendor 3PAR, whose systems have become the highlight of HP storage sales.
Apparently, Whitman is happy with these acquisitions. According to HP's press release announcing the changes, Donatelli's new role includes "identifying early-stage technologies as he did successfully with 3PAR and 3Com."
I don't know what HP's definition of early stage is, but 3COM was 31-years-old and 3PAR was an 11-year-old public company when HP bought them in 2010.
Donatelli was reassigned because of poor sales in his group. "This is less about technology than it is about a number of other areas," Whitman said during HP's earnings conference call Wednesday. "I think we have the right technology. We have got to work on go-to-market."
Those areas, she explained, include having "the right products targeted to the market segments that we choose to go after with the right cost structures" and simplifying HP's "selling motion."
3PAR storage systems – now called HP 3PAR StorServ – have sold well but HP's older disk storage and tape portfolios have continually declined. HP storage revenue declined 10% year-over-year last quarter to $833 million. 3PAR arrays increased more than 10%, "but the decline in tape and other areas, we can do better than that," CFO Cathy Lesjak said on the call.
Overall, the enterprise group's revenue declined nine percent year-over-year, so HP's enterprise problems go beyond storage. The storage strategy probably won't change much, at least not immediately. Former 3PAR CEO David Scott continues in his role as senior VP and GM of Storage. Lesjak said the StoreOnce deduplication products that re-launched under Donatelli are also doing well. It's the traditional storage – mainly the EVA arrays and tape – that is struggling. HP is offering customers a migration path from EVA to 3PAR systems to get them off the older arrays.
Donatelli was considered a candidate to replace Mark Hurd as HP CEO before Whitman got the job in 2011, and had been mentioned as a possible successor to Whitman. His new role indicates HP is looking to pick up its acquisition pace again, following the Autonomy fiasco.
"We will be back in the market as we think about acquisitions that can further our objectives," Whitman said. "We are very mindful of the even that we just came off with Autonomy, so don't worry about that. We are very focused and disciplined. But … there is no question that acquisitions are going to have to be a part of how we turn this company around."
---
August 21, 2013 7:52 AM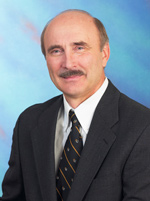 Profile: Randy Kerns
Storage devices such as hard disk drives may be seen as commodities, although storage systems that businesses depend on are clearly not commodities. Systems that store the most critical information inside data centers are complex and sophisticated, developed by companies that put their intellectual property into them. Storage systems are hardened over time with usage and support from engineering teams.
This does not mean the best storage systems appear complex. Far from it. It takes great effort to make a complex system responsible for storing and retrieving what is arguably the most valuable asset for a business to present itself as simple. Simple in this case means that it can be administered by someone who is not a specialist in the system and can operate in an optimal state automatically.
The underlying complexity in a storage system resides in several areas and there is variation in the more successful products in use. "Special" implementations to improve performance are the most often cited in promotional material. There are many different caching, tiering, and data management techniques used, and they continue to change as new technologies are added.
Special features such as snapshots, remote replication, data migration, and storage virtualization are complex to implement with the integrity and performance to work flawlessly every time. The basic functions of reliability, availability, and maintaining data integrity are expected but require extensive development and testing to handle the different conditions that can occur.
Controlling complexity can be difficult in storage systems. Features or capabilities added to an existing design that were not anticipated in the original architecture add complexity and make it increasingly difficult to make iterative refinements. A good example of this is the thin provisioning capability that was added to existing designs versus newer systems that were initially designed for thin provisioning.
When thin provisioning was added to established systems, it had limitations around mapping RAID groups and expanding by adding more disks. Many of these add-on implementations were subsequently updated with improved designs.
Maturity is crucial in a storage system. Certain situations occur only after wide usage over time. A system platform that has been used for an extended period will be more stable and customers will have greater confidence in it. The investment by the vendor in continuing a storage system with updates and long-term support is a distinguishing characteristic for systems that IT can depend upon. The critical nature of storing and protecting information is why the support and continuity is so important.
Devices may be seen as commodity but storage systems, given their importance in protecting information, are definitely not. When IT chooses a storage system, it should be one that includes the intellectual investments to meet their critical demands.
(Randy Kerns is Senior Strategist at Evaluator Group, an IT analyst firm).
---
August 20, 2013 6:30 PM
Object storage vendor Cleversafe this week raised $55 million in a series D funding round, bringing the total amount the company has raised to about $100 million since it was founded in 2004 and started pushing its product in 2007.
CEO John Morris said he expects the round to be the last that his company will need.
The new funding was led by investor New Enterprise Associates,  and includes previous investors Motorola Solutions Venture Capital, Alsop Louie Partners, OCA Ventures and Presidio STX.
"We expect this to be the last round we'll need before reaching profitability. We are focused on continuing to expand our technology, to roll it out to more and more customers to be able to fulfill the escalating market demand," Morris said in an e-mail interview.
Morris said the Chicago-based company has more than 100 employees, with operations in London and Tokyo. Cleversafe has doubled the number of employees in the last year, and that growth will continue with the new money.
"We are hiring and looking to add talent in engineering, development, test-dev, sales and marketing," Morris said. "As in the past, we continue to balance the acquisition of talent with the needs of the company, and how best to serve our growing customer base."
Morris said he plans to expand into new vertical market segments, and continue to innovate its products.  Cleversafe is among a group of object-based storage vendors, which includes Scality, Amplidata, Caringo and Exablox, looking to capitalize on the rapid growth of file data with the still-emerging storage technology designed to push the limits of RAID and handle petabytes if not exabytes of storage. The larger storage vendors are also looking to move in on the market. For instance, object-storage support will be the early focus of EMC's ViPR software-defined storage.
Morris became Cleversafe CEO in May after spending four years at Juniper Networks as EVP of field operations and strategic alliances, three years with Pay By Touch as COO and then CEO, and 23 years with IBM. Founder Chris Gladwin gave up the CEO post and becomes vice chairman while continuing to set Cleversafe's technical vision.
---
August 19, 2013 7:24 PM
The eighth annual Flash Storage Summit in Santa Clara, Calif., was once again an interesting mix of solid-state builders and buyers. While much of the exhibit hall featured exhibitors showing off components and testing gear in hopes of snagging OEM deals, there were still plenty of vendors with end-user—or close to end-user—products to browse.
 There weren't a lot of enterprise product announcements that we hadn't already covered on SearchSolidStateStorage.com, but the real "star" of the show is a new flash architecture that should be showing up in products soon. The technology is called 3D NAND flash. It was described in a keynote presentation given by Samsung's Dr. E.S. Jung, executive vice president and general manager of their semiconductor R&D center. The concept of 3D flash is analogous to the perpendicular recording technique that's been used to dramatically increase the capacity of hard disk drives.
 The goal of the 3D architecture is to solve some of the problems that currently dog NAND flash as flash lithography gets denser. As the cells that store data on flash chips get closer and closer the likelihood of interference among cells becomes greater, which can affect the reliability and performance of the flash. With 3D, cells still reside next to each other, but expansion is achieved by stacking cells. The stacked cells can keep their distance from each to lessen the likelihood of interference while still increasing the chip's capacity.
 Jung said that Samsung has been able to create architectures with 24 layers of cells to create 128 Gb chips; he foresees using this technique to ultimately build 1 Tb chips. He said that 3D technology will yield 10X endurance, use about half the power of traditional side-by-side cell architectures, run about 20% faster and be 50% smaller.
 There are a number of other companies working on 3D flash designs, including Toshiba. Joel Hagberg, , vice president of marketing for Toshiba's storage products business unit, said there are number of different approaches to 3D flash that Toshiba is currently considering. In another keynote, Gil Lee of Applied Materials described some of the challenges of turning 3D flash into a product by making the transition into manufacturing. Lee noted that the manufacturing process wouldn't require "cutting edge lithography" but would need other modifications to current processes.
 Several flash chip vendors indicated that we could expect to see wider production of products based on 3D NAND flash technology in 2014.
---
August 19, 2013 3:33 PM
SPA officially launched at the eighth Flash Memory Summit in Santa Clara, Calif. No, SPA isn't an upscale new Silicon Valley health resort where the nouveau Web riche renew their inner entrepreneurs with mud baths and herbal teas in between Pilates sessions.
SPA stands for Storage Products Association, a seemingly general name that could be a catchall for hundreds of storage and storage-related vendors. But this SPA is a much more exclusive club with just four members—but that gang of four represents nearly 100% of the market their new organization represents.
Seagate, WD, Toshiba and HGST are the founding and likely to be only members of this club which has come together to promote hard disk technology. The purpose of the SPA, according to the association's published materials, is to "promote the use and understanding of rotating magnetic media hard drive (RHD) technologies…" including "solid-state hybrid drive (SSHD) and hard disk drive (HDD) technologies."
The hybrid drives seem to be the hook for this announcement to come during a conference that specifically does not focus on hard drive technologies. David Burke, product marketing director for solid state hybrid technology at Seagate, explained that the SPA is not a standards-setting group; it will focus on education, awareness and advocacy.
"Both of the technologies will play large roles for years to come," said Burke, referring to the marriage of flash and hard drives that the new association is promoting. Burke said that there isn't a clear understanding of the benefits of fitting out a hard drive with a relatively small amount of flash storage that would be used as a cache to greatly improve performance. He said the SPA hopes to deliver a "more balanced message in the industry."
The formation of the organization seems to be an early or preemptive move to ensure that hard disk technology doesn't get overlooked or misunderstood as solid-state storage implementations threaten to monopolize the storage media conversation. The SPA's initial focus on hybrid technology is at once an admission to the incursion of solid state and declaration of HDD relevancy. Products based on hybrid technology have been around for several years, but they haven't had a profound impact on either the HDD or flash markets, according to Burke. While hybrids have been targeted at the mobile market, SPA members hope that newly released enterprise products will make their way into servers, appliances and arrays and help tip the balance.
Toshiba's Joel Hagberg, vice president of marketing for their storage products business unit, said hybrid's relatively slow adoption can be attributed to a couple of factors. First, there was only a single source for the tech for awhile, so laptop/mobile makers were reluctant to incorporate the technology. But even after there were multiple sources, Intel's stringent requirements for UltraBook component compliance required at least 20 GB of solid state storage, while most hybrids were built with 4 GB of flash. It seems that both sides have come around a bit, with Intel relaxing their standard and the disk makers upping the amount of flash in the drives to 8 GB and 16 GB, with 32 GB models likely to appear soon.
Although it may seem odd that a group of disk manufacturers feel the need to bury differences and band together when they still enjoy a huge advantage of over solid-state by any measure—capacity, units and revenue. And all the members are also very actively involved with solid-state technologies. It may be that they saw how tape storage, without special attention was left to kind of drift off into oblivion. And now as tape vendors try to prove their value, especially with groundbreaking capabilities like LTFS, they have to first climb their way back into user consciousness and rebuild their tattered ties before they can renew interest in tape techs.
---
August 16, 2013 11:48 AM
Tegile Systems pulled in $35 million in funding this week to help beef up sales and marketing for its Zebi storage arrays. Fittingly for a hybrid storage startup, the round included strategic t investments from a flash provider SanDisk and hard drive vendor Western Digital.
Tegile already uses hard drives and solid-state drives (SSDs) from Western Digital's HGST subsidiary, and those SSDs include SanDisk flash.
Rob Commins, Tegile VP of marketing, describes Zebi as "an all-flash array with a hybrid twist. It looks like all-flash in the SAN but the customer can put spinning disk behind it to reduce dollars per gigabyte cost. Most customers do that, as opposed to going to Violin or Pure for all-flash array and then calling up somebody like NetApp for a bit bucket beside it. Customers can performance optimize with flash and capacity in the same array."
Customers can buy a Zebi unified storage array with all flash but Commins said most use a blend of flash and spinning disk. He said the startup has more than 300 customers and more revenue than it has in outside funding. Tegile's total of $47.5 million in three funding rounds is peanutes compared to some other flash startups.
"Until this round, we've been running on $12.5 million," Commins said. "We take a different approach than competitors like Nimble and Pure – they get cash, bring in a bunch of people, build as fast as you can, then round out the edges as you scale. Ours is more of a measured approach. With this round we'll mostly build up the customer facing side – sales, marketing and customer support. We'll increase development, but not at the same scale."
Meritech Capital led the round. Meritech focuses on late-stage startups, with previous investments in Facebook, Fusion-io, Riverbed, Greenplum, Netezza and Salesforce among others who have either gone public or been acquired. Previous Tegile investor August Capital also joined the new round.
Commins said Tegile has been doubling revenue every quarter, and "can see profitability in our sights." But he said Meritech's involvement doesn't mean the company will try to for an initial public offering (IPO).
"We'll go where the market leads us," he said.
---
August 16, 2013 8:10 AM
The disruption of Microsoft's cloud services this week is likely to shake some customers' confidence in the cloud, even those not impacted by the most recent disruption.
The Microsoft SkyDrive cloud storage service was one of several applications that were down for some users this week, along with Outlook and People. The apps went down Wednesday and some were still down most of Thursday. They are running normally today but that doesn't mean customer confidence is restored.
"I worry whenever I hear of any type of outage," said Cynthia Weaver, assistant vice president of IT at the Detroit-based Walbridge construction firm and an Microsoft Azure cloud storage customer. "Any outage is a big deal. Any is too many. You never know when you are in the middle of an important business process."
Weaver said her company did not experience problems from the outage because it has not installed the version of Microsoft 365 that includes SkyDrive. Walbridge has at least 8 TB of data in the cloud managed via the Microsoft StorSimple 7020 gateway, a device it installed in 2011. Walbridge uses StorSimple for primary storage for user files, such as Word documents and engineering design files.
This isn't Microsoft's first cloud outage. In February, the Azure storage cloud went down when Microsoft let its Secure Socket Layer (SSL) certificate that secures customer data traffic for each of the main storage types to expire.
"That was a rookie mistake," Weaver said of Microsoft's February slip-up. "(But) lately they have really stabilized their service."
Other cloud providers have also had service disruptions, and Weaver said application downtimes do happen more often than they are reported in the media.
"I wish they were [reported more]. It would keep them accountable," she said.
---
August 15, 2013 10:44 AM
When storage revenue slipped in the early part of 2013, vendors predicted sales would pick up in the second half.
We saw some evidence of that this week when Brocade and NetApp reported earnings for last quarter. However, there are still no signs of a full-blown recovery.
Brocade and NetApp finished their last quarters at the end of July, which brings them one month into the second half of the year. Both improved over the previous quarter, but didn't exactly hit home runs.
Brocade, which depends on storage array sales for its Fibre Channel switches, reported $314 million in SAN revenue last quarter, down two percent than last year. That's not great, but Brocade expected SAN sales to fall from eight percent to 11 percent in the quarter, following a seven percent year-over-year drop in the previous quarter. And the storage results were better than the eight percent drop in its network switching revenue.
NetApp's $1.52 billion in total revenue was a bit below expectations, mainly because its $931 million product revenue missed the mark by more than $20 million. But NetApp executives said their five percent year-over-year growth in total revenue and four percent rise in product revenue ran ahead of the overall storage market this year. It certainly ouptaced NetApp's one-percent growth in its previous quarter.
Brocade CEO Lloyd Carney said storage sales are clearly on the upswing.
"We tend to be a proxy for the overall storage market, and there are definitely indicators that there is a rebound in sight," Carney said during Brocade's earnings call. "The storage market is still softer than it was a year ago, but we are receiving positive indications from our partners that end user demand is improving."
Brocade's forecast of an increase in SAN revenue of from one percent to four percent from last quarter is a sign of that soft recovery.
Brocade CFO Daniel Fairfax added that while storage sales are not back to normal, the "SAN is dead" predictions that followed Brocade's last earnings call were premature.
"We're a little bit cautious because we haven't seen the green light that things have returned to normal in storage," he said. "But we're optimistic."
NetApp CEO Tom Georgens said on his earnings call that he was pleased with his company's sales last quarter, but wouldn't attribute that to an industry-wide rebound. He said NetApp sales were driven by its recently released clustered Ontap operating system and new flash products.
Georgens said NetApp has sold more than 300 EF540 all-flash arrays that launched this year, sales of its Flash Pool caching technology increased nearly 50% year-over-year, and more than 60% of NetApp FAS arrays ship with either Flash Cache or Flash Pool.
He said NetApp's results came "despite the macro uncertainties and constrained IT spending environment." When asked if the storage market was picking up, Georgens pointed out that other storage companies have not made big strides yet.
"This was a pretty strong market share quarter for us," he said. "I want to be careful about the industry at large … I wouldn't go as far as to say that we've got an economic tailwind driving us. I think things probably feel a little bit better than they were a year ago, but I wouldn't use the word dramatic turnaround or anything like that."
NetApp counts on the federal government for a big piece of its sales, and Georgens said he remains concerned about the sequester fallout.
"I think there's a little bit of concern about what it's actually going to play out there," he said.
---