---
December 2, 2014 8:25 PM
Storage
Kaminario announced a $53 million funding round today at the same time it followed through on a pledge to support data-at-rest encryption in its K2 all-flash arrays by year's end.
The cash infusion was the largest to date for Kaminario and boosted the company's capital total to $128 million. New investors Silicon Valley Bank, Lazarus Hedge Fund and a large unnamed public company joined existing investors Sequoia Capital, Pitango, Globespan, Tenaya and Mitsui in backing the Newton, Massachusetts-based startup, which also has offices in Israel, California and New York.
Kaminario CEO Dani Golan said the financing round was significantly oversubscribed, with demand at about $100 million, reflecting the interest that investors have in the hot all-flash array market. Golan claimed his company has been winning an unusually high percentage of deals among midrange enterprise customers, which he defined as having a run rate of $100 million to $5 billion.
"With our product K2, it's clear that it's a highly differentiated product and its differentiation is not going to go away any time soon," Golan said.
Always known for its high-performance flash arrays, Kaminario shipped a major new fifth-generation release in May that added enterprise capacity-saving features such as thin provisioning, inline deduplication and inline compression. Golan touted the company's public promise to deliver an average price of $2 per usable GB, with data reduction factored in. He said sales have quadrupled since the launch of K2 v5.
Two key features missing from that K2 v5 release, and pledged for 2014, were replication and encryption of data at rest. Kaminario said the always-on, data-at-rest encryption can be added non-disruptively to a K2 array without downtime or data loss. Golan said replication is coming soon.
November 30, 2014 10:53 PM
Storage
The financial horizon looks brighter for Violin Memory than it did a year ago.
The Santa Clara, California-based all-flash array (AFA) vendor reported last week that revenue grew for the second straight quarter, up 17% to $21.7 million, and bookings ramped up at more than twice the rate of revenue on a sequential basis. CEO Kevin DeNucci said the company hopes to break even by the end of next year.
Violin faces heated competition in the increasingly crowded AFA market, but the company appears to have finally stemmed the bleeding. At the end of last year, Violin's board of directors terminated former CEO Donald Basile after the company lost more than $90 million through the first three quarters of 2013, including $34.1 million in its initial quarterly earnings report since going public in September 2013.
DeNuccio replaced interim CEO Howard Bain in February 2014. Other new additions included Eric Herzog from EMC to head marketing and business development and Tom Mitchell from Avaya to shore up global field operations.
This year, Violin's quarterly net loss fell from $30.1 million in its first fiscal quarter to $8.4 million for the quarter ending July 31, when the dramatic drop took into account a $17.4 million gain on the sale of the company's PCIe product line. With the windfall removed, the fiscal Q2 net loss would have been higher than the $23.5 million loss for the most recent quarter ending on Oct. 31.
Jim Handy, chief analyst at Objective Analysis, said expenses are down, assets are up, and Violin's new management team has a good shot of making the financials match the strength of the company's technology.
"The management focus right now is a whole lot better than what they had under Basile," said Handy. "Basile was trying to grow revenues at pretty much all cost and doing it by taking unnecessary risk. These guys are doing things that are a whole lot better thought out. They said they're trying both to grow revenue and to increase profitability at the same time, which is a tricky mix, but that says that they've got their heads screwed on right."
DeNuccio said the market for Violin's arrays is expanding from its niche as a "performance-centric solution" to general purpose workloads supporting a mix of applications. He said the company is making "tangible progress" as large enterprises and cloud data centers transition from disk-based storage to all-flash systems. More than a third of the revenue from Violin's top 10 customers in the last quarter resulted from disk to flash migrations for primary storage, according to DeNuccio.
"As we increase our presence in the primary storage tier, the composition of revenue should become more predictable and consistent as large customers tend to expand primary storage capacity on a regular basis given the size of their ongoing needs," said DeNuccio.
DeNuccio said Violin's top five customers in fiscal Q3 revenue represented 48% of total revenue, but he explained away the risk by noting that customers have varied from quarter to quarter. He said only three customers have appeared more than once among the top five quarterly transactions over the last five quarters. Violin's customer base includes more than 400 enterprise, cloud and global Fortune 500 companies, according to DeNuccio.
In the fiscal third quarter, Violin closed two deals above $1 million each for the company's new Concerto enterprise data services, and software revenue rose to about 13% of product revenue. CFO Cory Sindelar said the company's $2.2 million in software sales was more than double the prior quarter's $1 million.
Henry Baltazar, a senior analyst at Forrester Research, said Violin still has some work to do to get closer to profitability, but he expects the company to increase revenue as flash systems become more acceptable in midrange and enterprise environments. He said Violin will need to continue to expand its market through partnerships such as its work with Microsoft to produce a Windows Flash Array.
Arun Taneja, founder and consulting analyst at Taneja Group, thinks the next two quarters will be particularly telling for Violin. "Their new products are all shipping now, and their new strategy has had some time to play out. If they show good growth for the next two quarters, they would, in my opinion, have climbed out of the morass," Taneja said.
In a report issued last week, Sterne, Agee & Leach, an investment firm based in Birmingham, Alabama, advised that Violin will need to hit a quarterly run rate of $35 million in the second half of its fiscal 2016 year for the company's stock to be considered for a longer term investment horizon. Violin provided guidance of $23 million to $25 million for the next quarter.
---
November 27, 2014 1:26 AM
Storage
Samsung's acquisition this month of Proximal Data marked the latest in a string of deals by solid-state drive (SSD) makers to beef up their product portfolios with server-based flash caching and other software extras.
The transaction list also includes SanDisk's purchases of Fusion-io this year and FlashSoft and Schooner in 2012; Western Digital/HGST's acquisitions of sTec, VeloBit, Virident in 2013; and Toshiba's addition this year of SSD maker OCZ, which also brought cache software to the picture. Seagate bought LSI's flash business from Avago this year, and the company could be ripe for another acquisition.
"Increasingly as we look at the market, the competitive field is offering complementary software capabilities to go with their SSDs," said Bob Brennan, senior vice president of the Memory Solutions Lab at Samsung Semiconductor Inc. "And we saw that we needed to augment our capabilities in this space."
Brennan said the Proximal Data purchase fell in line with the company's overall strategy of facilitating SSD-based enterprise storage adoption. He said Samsung views flash as the future, and the company wants to grow aggressively as it transitions from hard disk to flash.
Samsung Electronics Co. Ltd. sold its hard-disk drive (HDD) business to Seagate Technology plc in 2011. The Proximal deal served as a complement to Samsung's 2012 acquisition of NVELO for client-side SSD caching software. Proximal focused on enterprise server-side caching for virtualized environments with its AutoCache technology, Brennan noted.
"It's all been an industry trend of drive makers buying into this technology because it will help them sell their flash drives," said Tim Stammers, a senior analyst at New York-based 451 Research. "It's just that extra 10% help. The flash drive market is going to commoditize as the controller technology matures, and you're going to reach out for anything you can find that will help you."
He said acquiring server-based caching was a natural and predictable move for SSD makers. They can promise customers that the software will make their flash drives even more useful to them. But, there has been little advantage for storage array makers trying to sell server-side flash caching software, according to Stammers.
Stammers said Dell has a strong product with its Fluid Cache, but other major array vendors have been pulling back from server-side caching investments. NetApp took its Flash Accel off the market and told him there wasn't enough demand to justify the development costs. Stammer said EMC has made no major updates in over a year to its XtremCache server-based, write-through caching software, which was formerly known as VFCache. Hewlett-Packard's SmartCache mainly targets high-performance computing, he noted.
"We believe quite strongly that it's only going to be a niche market," Stammers said. "There are some complications with the way that this type of software interacts with backend arrays, and it only suits applications that are cache friendly. If the caching mechanism works well when it predicts which data is hot, you are going to get low latency. If you get a cache miss, you are not going to get low latency, and the caching software will have done nothing for you."
Niche appeal or not, Samsung became the latest drive maker to join the fray. Brennan said Samsung is not sure if it will sell Proximal's AutoCache as a standalone piece of software product or bundle it with another product. He said the company will poll key customers to get their opinions on the technology.
"Over time, not right away, we would expect to provide a complete system solution optimization such that the Proximal software works better with Samsung SSDs," Brennan said.
Jim Handy, chief analyst at Objective Analysis, said Fusion-io started the server-side flash trend with its success in PCIe SSDs and subsequent acquisition of ioTurbine's optimization and caching software. He said everyone else is now saying, "Oh yeah, we need that, too."
"Samsung is very keen on being No. 1 in every market that it participates in, and it's a very long way from there in the enterprise SSD market right now," said Handy, noting the company's strength in consumer SSDs. "This was like putting on the turbo jets to get an important position sooner rather than later."
---
November 26, 2014 10:50 AM
Nimble Storage
,
Storage
Nimble Storage continued its pattern of revenue growth that outpaces the industry by a wide margin while running up more losses last quarter.
In its third quarter as a public company, Nimble reported revenue of $59 million for 77 percent year-over-year growth. It lost $9.7 million, more than the $8.1 million it dropped a year ago but less than the $10 million-plus losses of the two most recent quarters.
Nimble exceeded its forecast for revenue and lost less than it expected last quarter. Still, CEO Suresh Vasudevan said it will take another five quarters for Nimble to turn a profit.
Nimble's total revenue remains minute compared to the likes of EMC, NetApp, IBM, Hewlett-Packard, Dell and Hitachi Data Systems (HDS). But 77 percent revenue growth is impressive in an industry where the biggest vendors are either declining or increasing a few percentage points over last year.
All-flash array vendor Violin Memory, which went public around the same time as Nimble, this week reported revenue of $21.7 million last quarter. That was down 23 percent year-over-year, and Violin lost $17.8 million.
Vasudevan said Nimble added 568 customers in the quarter and had a double-digit increase in average selling price.
He expects to continue to grow by driving repeat business in Nimble's traditional SMB and small enterprise customer base while moving more into the Global 1,000 thanks to 2014 product additions. This year, Nimble has added a CS7000 enterprise array, all-flash expansion shelf and Fibre Channel connectivity. Nimble had been iSCSI only until adding FC support last week.
"Our architectural approach is broader and superior to that of major incumbents as well as emerging companies in our industry," Vasudeven said. "Complementing the strength of our technology, we have demonstrated a strong track record for execution, which continued during the third quarter."
Vasudeven said Nimble competes more with all-flash arrays and hyper-converged systems, although its competition remains largely the same group of vendors.
"The only change I would call out is that EMC and NetApp together have continued to become the more dominant part of the mix," he said. "It used to be Dell quite some time back, but EMC and NetApp have continued to increase [in number of competitive deals] and HP is also increasing at the expense of Dell."
He said Nimble runs into hyper-converged vendor Nutanix and occasionally VMware VSAN, especially in deals involving the SmartStack reference architecture Nimble sells with partner Cisco. Vasudeven said while hyper-convergence is valuable in certain use cases "it tends to have a penalty. You are scaling compute and networking and storage together irrespective of what problem you are solving in an application, and that causes you to over provision the amount of hardware. We find typically that we are much more cost competitive when we are competing against the likes of Nutanix."
---
November 26, 2014 10:24 AM
Hewlett-Packard
,
Storage
Hewlett-Packard's storage revenue last quarter fell eight percent from last year, prompting CFO Cathy Lesjak to declare: "We need to improve sales execution in storage."
But Lesjak and CEO Meg Whitman indicated on HP's earnings report call that they stand behind its storage product portfolio, especially its 3PAR StoreServ arrays.
"We remain very well-positioned with our 3PAR platform, which grew year-over-year, and we expect to gain share as the market moves to the mid-tier," Whitman said.
HP's storage revenue was $878 million for the quarter. Whitman called out 3PAR's all-flash arrays as reason for optimism, and said HP should also benefit from the shift in the market from high end to mid-range storage systems.
Still, HP's converged storage –- 3PAR, StoreVirtual, StoreOnce Backup and StoreAll archiving–- declined three percent from last year. Combined revenue from 3PAR and HP's legacy midrange EVA system also fell six percent.
"We will continue to focus on driving growth in the 3PAR portfolio, including all flash arrays, to outpace declines of older technology," Lesjak said when running down HP's priorities for this quarter.
---
November 25, 2014 8:06 AM
Panasas
,
Storage
Since adding support for 6 TB Helium drives, hybrid NAS vendor Panasas has changed the way it protects and moves all of that extra data on its  systems. The vendor came up with a new triple-parity RAID scheme months ago, and this month added a high-speed parallel replication and file transfer application that runs on Panasas ActiveStor storage appliance.
Panasas SiteSync also runs on other Linux-based systems for disaster recovery, disk-to-disk backup and remote archive applications.
Geoffrey Noer, Panasas' vice president of product management, said SiteSync is designed to move large amounts of unstructured data across the wire. Customers can use up to 64 compute clients, in which each system replicates a portion of the data and shares the workload that is moved in parallel. The software supports Panasas appliance and other heterogeneous storage systems. Panasas claims SiteSync can move data 10 times as fast as other file transfer utilities.
Noer called SiteSync " scale-out replication designed for scale-out storage. It gives us a scale-out engine for data replication. You can migrate data from third-party storage systems, from Panasas or to Panasas or between Panasas systems.The parallel design is really the primary difference. It supports data migration and replication."
Noer said SiteSync, which does a full data-replication and subsequent delta changes, can be used for both local area network (LAN) and wide area network (WAN) data movement.  But the short-term use case is for LAN-based data transfers and replication — mostly to help customers migrate to new Panasas storage.
Panasas announced ActiveStor 16 with PanFS 6.0 and RAID 6+ data protection in June when it announced support for HGST UltraStar He6 6 Terabyte helium drives. To handle the larger capacity drives, Panasas developed per-file triple-parity RAID that it said becomes more reliable and rebuilds drives faster as the system scales out.
"The short-term use case is to help customers upgrade existing file storage to PanFS 6.0 with RAID 6+ that offers customers 150 times better data protection than (other RAID)," Noer said. "This addresses a general-purpose need for accelerating LAN-based data movement and customers can use it to take advantage of RAID 6+."
---
November 21, 2014 4:32 PM
Intel
,
samsung
,
Storage
Intel claims it will leapfrog early 3D NAND leader Samsung with a 10 TB 3D NAND solid-state drive (SSD) for enterprises by late 2015.
Intel laid out its 3D NAND flash plans Thursday during its investor day presentations. Rob Crooke, VP of Intel's Non-Volatile Memory Solutions Group (NSG), said the vendor will be able to fit 1 TB of data on a two-millimeter thick NAND chip for mobile devices. Intel is working with Micron on its 3D NAND devices.
3D NAND stacks memory cells vertically as well as horizontally in a cube model. Like Samsung, Intel's flash has 32 layers. But Intel claims its 3D NAND products can hold 256 Gb on a die with multi-level cell flash (MLC) – more than twice as many bits as Samsung puts on its SSDs. Bill Leszinske, director of strategic planning for Intel NSG, said the vendor will put 384GB on its tri-level cell (TLC) 3D NAND. Samsung 32-layer 3D NAND has 86 GB bits per die for MLC and 128 GB for TLC.
Samsung already has two generations of 3D NAND –which it calls Vertical NAND (V-NAND) — on the market. It sells V-NAND SSDs and last month added a 3.2 TB V-NAND PCIe card.
During a conference call today to discuss the technology, Intel's Leszinkse said the capacity gains delivered by 3D NAND could be as important for enterprises as their performance.
"There are applications where you don't need all 11 million IOPS from these devices, but you would like to have 10-plus terabyte drives putting a tremendous amount of data close to the CPU," he said.
Leszinske also said the cost of SSDs is decreasing to the point where racks of high-density and low-power drives make economic sense.
"Today, mostly cloud service providers are using SSDs in the enterprise," he said. "Traditional enterprises are only now starting to use SSDS. The evolution, or revolution, has only just begun."
---
November 21, 2014 4:31 PM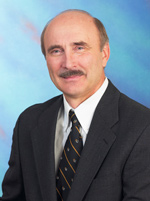 Profile: Randy Kerns
Storage
Now that we have just finished an election where special interest groups seeking to control government through their proxies spent billions of dollars marketing campaigns to make negative claims about competitors, we should think about the lesson this has taught us.
First, most agree that the majority of advertisements, mostly delivered on television, were negative attacks that contained exaggerations, half-truths, and outright lies. Also in agreement is that these are not what we want to hear. Now that the election is over, the people who produce them can take their millions paid from big money special interest and crawl back under their rocks. However, we all know they will crawl out again every two years.
So what does this have to do with storage? I hear many of the approaches and tactics sales people use to sell storage products. I cannot help but think many of them are copying the approach used by the political campaigners. Or maybe the political campaigners are copying the storage sales people.
Many storage sales tactics involve pointing out potential shortcomings of competing products. Indeed, many even start out by pointing out that the competition is so bad. Eventually they get around to the product they are pushing, and how it does not have the same problems as the competitor they just bashed. The vendor is expecting the customer to buy a solution because of shortcomings of the competitor, rather than their products' strengths.
Some competitor bashing is hard to sit through. Much of it is inaccurate, and other parts are speculation about the future or issues that cannot be quantified. So, this maps closely to the political approach of "exaggerations, half-truths, and outright lies." The valuable attributes of the product they are representing are lost in the negative claims about the competition.
Considering how tired people get of hearing negative political campaigns and interviews, you would think sales and marketing pros understand that the same would hold true from negative selling for storage. It seems like they do not believe that their customers are discerning enough to understand this. Maybe they believe they have to discredit the competition to have any chance to sell their product. Most IT decision makers I know are smarter than that.
It is probably time for IT decision makers to call out a salesperson with a competition-bashing approach and say that they should only present the positive aspects of their product and the economic value. This means stopping the negative sale in progress and either dismissing the salesperson or letting them restart without the negative aspect.
It would be nice if we could do this with the big money, paid-for political advertising as well.
(Randy Kerns is Senior Strategist at Evaluator Group, an IT analyst firm).
---
November 20, 2014 2:38 PM
Pure Storage
,
Storage
Pure Storage today expanded its Forever Flash maintenance and warranty programs, which the all-solid-state drive (SSD) array vendor hopes will translate into Forever Pure for its customers.
There are three pieces of Pure's new program. It guarantees flat or lower per-TB maintenance and service pricing, promises free controller upgrades with every three-year maintenance contract renewal, and guarantees it will repair or replace any hardware device – include SSDs – with like or better parts.
Under the original Forever Flash program that Pure initiated last February, customers could either get new controllers or keep their maintenance flat without getting new controllers. Now they can do both. Pure's stated goal is to relieve customers of an out-year maintenance bill when their initial contract expires, and preventing them from having to do forklift upgrades to the latest controllers.
"We mean it when we say forever," said Jason Nadeau, Pure's director of business value marketing. "We're creating a perpetual storage lifecycle,"
Pure is trying to create perpetual customers. Under this plan, a customer only has to pay for more capacity after an initial controller purchase. The maintenance cost goes up as capacity increases, but Pure pledges to charge the same price per TB for maintenance.
Pure is also betting that its customers will do more than add SSDs to their arrays and upgrade controllers every few years. The vendor's long-term growth will depend on customers buying more Pure controllers as they expand their use of flash and eventually replace hard disk drive systems.
All Pure maintenance contracts will be for one or three years under the new program. Pure upgrades its controllers every 12 to 14 months, which means a three-year maintenance plan will always include at least one free upgrade.
The all-flash market is perhaps the most competitive in storage these days, with pioneering vendors who concentrate on all-SSD systems such as Pure competing with the large legacy hard disk drive vendors.
Some large vendors expanded their maintenance programs for all-flash systems after Pure first launched Forever Flash earlier this year. For instance, EMC offers seven years of warranty price protection, flash replacement for seven years and a three-year money-back warranty for its XtremIO all-flash arrays. Hewlett-Packard offers a five-year warranty on its 3PAR StorServ SSDs.
Pure VP of products Matt Kixmoeller called for the legacy vendors to expand their warranties to all storage. "We see some competitors starting to mimic us and add all-inclusive software licensing and longer warranties, but only for their all-flash products and not for hard disk array products," he said. "We would like to see the industry adopt these broader practices."
---
November 20, 2014 2:00 PM
Storage
BMC already could map servers and networks. Now the software vendor has discovered storage.
BMC's new Atrium Discovery for Storage automates the discovery and mapping of storage resources and their relationship with servers and the network.
Raphael Chauvel, BMC's senior director of product management, said the Atrium Discovery for Storage works with the Altrium Discovery and Dependency Mapping (ADDM) product. It also has been integrated with the Atrium Configuration Management Database (CMDB), which is a centralized service that pulls data from multiple resources for automation and visualization so IT can plan and assign priorities for business services.
Chauvel said BMC customers had mostly used spreadsheets to map storage resources.
"Now we have automated the discovery process," he said. "Before we didn't have automation and discovery [of storage] to servers and applications."
BMC's Atrium Discovery for Storage shows cloud management software, logical partitions and links to what device is consuming storage. The application works with storage systems and software from EMC, HP, Hitachi Data Systems, IBM and NetApp via SMI-S, Web-based Enterprise Management (WBEM) and SNMP management protocols.
The software is generally available now and the company plans to add more support in future updates.
Robert Young, IDC's research manager for enterprise system management software, cloud and virtualization system software, said the value proposition for asset, discovery and dependency mapping has changed now that IT is run like a business.
"It's not so much about keeping systems running and discovery of assets," Young said. "It's about how they impact business services. IT needs to show that they have an understanding of the value and ROI behind new technology adoption. This is where IT is showing its value. The cloud is enabling this kind of thinking and it's fostering it more than ever."
Young said BMC's offering previously supported servers and networks but now, along with the new storage piece, it gathers data faster and can scale across larger data centers.
---