---
December 31, 2015 10:53 AM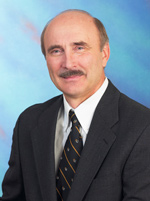 Profile: Randy Kerns
Storage
When the word "archive" is used in conversations about storing data, it brings up preconceptions depending on the individuals and their roles in IT. The most common thought is that an archive is where backup data goes, and the term is associated with backup software and tape. The other thought is that an archive is for data that is not needed anymore and is the place where data goes to die.
These preconceptions are unfortunate and wrong. They foster resistance to implementing or using an archive, and often lead to dismissal of the concept. They also lead to relegating an archive to usage by those who manage the backup process.
Certainly, this limits the flexibility for IT usage and leads business owners  believing that archive means a different type of access or unacceptable delay in getting access to their information. This attitude does not allow for using an archive as another tier of storage.
These concepts of archiving mistakenly assign a fixed value on the data stored.  But the value of data changes. It does not just diminish with time, but may increase in importance. Ultimately, these preconceptions lead to treating the archive as a location for abandoned data.
The term "archive" is both a verb and noun. The noun part – dealing with location – needs to be redefined.  Preconceptions are difficult to counter and this has led to use of a new term – "content repository." That term connotes different types of usage, but mainly it is used to describe another tier of storage with a different cost structure that still provides online access expected by business owners. The content repository can serve as an archive for backup data, as a secondary storage location, and as what is described by some as an "online archive."
It is difficult to change the preconceptions of what an archive is. The term needs to be redefined to reflect the economic value an online archive can provide. The easiest path may be to start a new discussion about a content repository and explain the usage in each case.
(Randy Kerns is Senior Strategist at Evaluator Group, an IT analyst firm).
December 23, 2015 5:12 PM
Storage
Worldwide factory revenues for backup appliances grew 2.2 percent year-over-year in the third quarter this year, with revenue totaling $813.6 million, according to International Data Corp.'s Worldwide Quarterly Purpose-Built Backup Appliance Tracker.
EMC remains the leader in this market with 61.4% revenue share, or $499 million, while Symantec and its Veritas business came in at No. 2 with 14.3 percent or $116.5 million in revenues. IBM and Hewlett Packard Enterprise (HPE) followed, with IBM generating 5.2 percent in market share or $42 million in revenues. HPE garnered 5 percent in revenue share or $40.4 million in revenues. Dell generated about $24 million revenues or 2.9 percent market share.
Vendors in the "other" category generated about $92 million in revenues or 11.3%t market share, which was down from 11.5%  compared to the same period in 2014.
The total market revenues for the backup appliance market was $813.6 million in the third quarter of this year, compared to $796.4 million during the same period in 2014, which is an overall 2.2 percent increase.
IBM did experience a 16% year-over-year decline in revenues while HPE's revenues increased 38%, generating its $40.2 million compared to $29.2 million in the third quarter of 2014. HPE had the biggest increase, followed by Dell with a 32.2% jump.
IDC defines purpose-built backup appliances as disk-based server engines that are used as a target for backup data and replicated backup data. The appliances are standalone systems for backup but also include features such as deduplication, compression, encryption and remote replication.
The total purpose-built backup appliance open systems factory revenue grew 3.8 percent year-over-year in the third quarter of 2015 with revenues totaling $742.4 million worldwide. The mainframe backup market declined 12.3% during the same period. Total worldwide capacity shipped for purpose-built backup appliances was 831 PB, which is an increase of 22.4% year-over-year.
Liz Conner, research manager for storage systems at IDC, said vendors have upgraded their products to support the cloud and they have placed a bigger focus on deduplication, backup software and a simpler single pane of grass management for backups.
---
December 23, 2015 10:19 AM
Nutanix
Hyper-converged vendor Nutanix set itself up to become the first storage vendor to go public in 2016.
Nutanix filed an S-1 statement, which is the first step towards an initial public offering (IPO). IPOs have been rare in technology recently. Among storage companies, only all-flash array vendor Pure Storage went public in 2015.
Like Pure, Nutanix's S-1 filing shows a history of impressive revenue for a young company but heavy losses as well with no sign of profitability in the near future.
Nutanix reported revenue of $30.5 million for fiscal year (ending July 31) of 2013, $127.1 million for 2014 and $241.1 million for 2015. It claimed $87.8 million in revenue last quarter.
But Nutanix lost $44.7 million in 2013, $84 million in 2014 and $126.1 million in 2015. It lost another $38.5 million last quarter, for total losses of $312 million over its history.
The filing gave no forecast of when Nutanix expects to become profitable.
Nutanix raised more than $312 million in venture funding, including a $140 million round in Aug. 2014.
Nutanix claims approximately 2,100 customers, including 226 of the Global 2000. More than 1,000 customers were added during fiscal 2015, and Nutanix added another 345 last quarter.  The Nutanix S-1 filing listed Activision Blizzard, Best Buy, Kellogg,, Nasdaq, Nintendo, Nordstrom, Inc., Toyota Motors of North America, and the U.S. Department of Defense as customers.
Those customers have come at a great cost. Sales and marketing is Nutanix's largest expense. The vendor spent $161.8 million of its total $259.2 million sales/marketing in 2015 and another $58.6 million (of $89.8 million total expenses) last quarter. Research and development cost $73.5 million in 2015 and $23.9 million last quarter.
Hyper-converged systems combine storage, compute and virtualization in one box. Nutanix, founded in 2009, began selling the first hyper-converged systems on the market in Oct. 2011. Its early systems were targeted to VMware customers, but that strong partnership frayed after VMware launched its own Virtual SAN (VSAN) hyper-converged software in 2014. Nutanix developed its own hypervisor called Acropolis that became available this year to compete with VMware. Nutanix also supports Microsoft Hyper-V and KVM hypervisors along with Acropolis and VMware vSphere. Prism management software is the other key piece of the Nutanix platform.
Nutanix sells its software on appliances built by Super Micro. It also sells through OEM partners Dell and Lenovo, who sell Nutanix software on their servers.
Nutanix mentioned those OEM deals in the filing. Nutanix did not say how much revenue has come through Dell since Dell started selling Nutanix systems in late 2014, but did mention that the relationship is complicated by Dell's proposed $67 billion acquisition of EMC. Dell will also acquire EMC-owned VMware, which competes with Nutanix.
"Dell will control VMware, and could combine the Dell, EMC and VMware product portfolios into unified offerings optimized for their platforms," the filing stated.
---
December 21, 2015 10:36 PM
NetApp filled a gap in its flash storage portfolio today with an $870 million deal to buy SolidFire and finally threw in the towel on its long-delayed FlashRay product line.
The SolidFire acquisition will give NetApp a scale-out all-flash array with sophisticated volume-level quality of service (QoS) controls. The product initially held appeal in particular with cloud service providers, but the Colorado-based startup later added storage features to expand its customer base to general enterprises.
Meanwhile, NetApp relied largely on its FAS and EF Series storage systems loaded with only solid-state drives (SSDs) to compete in the hot all-flash array market. The company had long promised a scale-out FlashRay product designed from the ground up for flash. But the development work dragged on for years, and only a single-node FlashRay model has seen limited availability to date.
NetApp CEO George Kurian cited the SolidFire acquisition as "an excellent example of our investment in areas of growth," but he said the trade-off is the immediate discontinuation of the FlashRay program. Kurian said NetApp would not bring the FlashRay product to market, although he claimed much of the program's intellectual property is currently integrated into NetApp products or available for future development.
"We feel that with All Flash FAS we can cover the preponderant majority of the use cases that FlashRay used to be planned for, and with SolidFire, we can cover the remaining as well as multiple new use cases that neither FlashRay nor All Flash FAS would have been able to cover," he said.
Kurian said NetApp will have all-flash offerings to address each of the three largest all-flash array market segments: the SolidFire line for "customers that want to deploy an Amazon- or a Google-like highly distributed, shared-nothing environment built on top of white-box economics," the All Flash FAS (AFF) for the "enterprise buyer who values a lot of storage services," and the EF Series for application owners focused on performance and consistent low latency.
He said the SolidFire technologies would complement the All Flash FAS product line and provide opportunities for new customers in the cloud service provider market as well as with enterprise data centers that want to deploy next-generation, Web-scale architectures on premises for applications such as NoSQL databases, Hadoop and DevOps.
"SolidFire's market is bigger and faster growing than the All Flash FAS market. I think it represents the choices that customers make to deploy Web-scale designs increasingly in their data centers," said Kurian.
But Kurian also said that NetApp was pleased with the growth rates of the EF and All Flash FAS products for enterprise use cases. He cited a $370 million run rate for the EF and All Flash FAS lines.
"The performance and economics of flash are continually improving, and therefore it is being used to address a broader and broader range of use cases in the enterprise," said Kurian. "And this caused us to want to address those customer segments that are now transitioning from disk to flash."
Kurian said NetApp reviewed all of the all-flash array architectures in the market and thinks it acquired "the best and the most differentiated set of capabilities for the customers' data centers of the future." SolidFire CEO Dave Wright will head the SolidFire product line within NetApp's product operations, he said.
NetApp's and SolidFire's boards of directors unanimously approved the $870 million cash deal, which will be financed through debt, according to NetApp's chief financial officer, Nick Noviello. He said NetApp expects to repay the debt over the course of its fiscal 2017.
"I'm excited about the potential of the SolidFire acquisition to further the topline growth of NetApp over time," said Kurian.
NetApp expects the SolidFire acquisition to close in its fiscal 2016 fourth quarter. The company's fiscal 2015 fourth quarter ended on April 24.
---
December 18, 2015 5:40 PM
Storage
Cloud software provider Metalogix recently announced an enhanced version of its Essentials for Office 365 with backup support for Exchange Online mailboxes, a granular migration function and a security and permissions management tool.
The company's Essentials for Office 365, a content management product, now supports backup and data protection for Microsoft Exchange. It allows IT administrators to to backup and restore data from Exchange Online mailboxes. The software comes preloaded with multiple applications that collects the data under a single console platform.
"The stock and trade of our company is migration. We continue to enhance that capability but we are also moving beyond that," said Abe Peled, Metalogix's CEO. "
The software also was upgraded with more granular migration capabilities to move content, lists, libraries, workflows, permissions and metadata from multiple sources. The software also can connect to online file-sharing tools like Dropbox and Box to migrate data in and out of those systems.
A new Information Manager tab allows users to "put the controls right in the ribbon of their SharePoint interface." The Essentials for Office 365 platform is fully compatible with the SharePoint 2016 beta, bringing the functionality across all versions of SharePoint. Users can take on-premise SharePoint file shares and bring it into the cloud-based Office 365 as a way to consolidate application management and tag, move, upload and download data in bulk.
The Essential for Office 365's security also was enhanced with new security and permission management capabilties that include the ability to discover, analyze and manage users and permissions across multiple sites. The software can identify sensitive content and analyze it for pattern recognition, identify orphan data and revoke permissions.
Terri McClure, senior analyst at ESG Research, said Metalogix has retooled its Essentials for Office 365.
"It's a new content lifecycle management platform," she said. "Before they were primarily focused on migration capabilities. Now they are helping to do content lifecycle management across heterogeneous platforms, across multiple cloud services."
---
December 17, 2015 8:37 PM
Data Deduplication
,
Exablox
,
Object storage
While Exablox describes its object-based OneBlox appliance as a production storage system, many of its customers use it for backup. This week the vendor added a useful backup feature – variable-length deduplication.
Variable-length deduplication is an alternative to fixed-length deduplication. Variable-length dedupe breaks a file system into chunks of various sizes while fixed-length breaks all files into chunks that are the same size. Because it can use smaller chunks, variable length dedupe can get better reduction ratios.
Exablox senior director of products Sean Derrington said he expects a backup on OneBlox with variable-length dedupe to typically provide a 10:1 ratio compared to 3:1 for fixed length.
EMC's Data Domain and Avamar, and Quantum DXi disk backup systems also use variable block dedupe.
Exablox storage is object based, but users access data through an NFS or SMB file share. All of its dedupe and compression occur inline, and it also supports continuous snapshots and replication between boxes.
Exablox supported fixed-length dedupe on OneBlox from the start. Derrington said he expects some customers will still use fixed-length for primary storage but variable-block will be the more popular option for backup. Customers can use fixed- length and variable-length for different applications inside the same storage pool.
"For any applications that they're storing on OneBlox, customers can define storage policies on a per share basis or application basis," Derrington said. "They can decide if they want fixed-length or variable-length dedupe, if they want compression on or off, snapshots on or off, or remote replication on or off. They can use fixed-length dedupe because it's better suited for primary data and turn compression off on videos or images because they don't compress well. They can turn snapshots off if the application does [snapshots]."
Derrington said a customer using fixed-length dedupe now can switch to variable-length, and get the full benefit of the better ratios after the current retention period passes. "If they have a 14-day retention period, on Day 15 all the data that's been backed is on variable-length dedupe," he said.
Tim Stammers, a senior analyst at 451 Research, said Exablox offers "simple cheap and deep storage" with a twist. "It's unusual to have native NFS and SMB on an object box," he said. "Exablox supports existing apps and leaves you with object storage underneath."
Exablox also added an on-premise option for managing OneBlox appliances. Private OneSystem proactively monitors and identifies potential problems. It is deployed as a virtual machine inside a customers' data center. From the start, Exablox used a cloud-based OneSystem for storage management. Now customers can choose between on-prem and cloud management.
---
December 11, 2015 3:21 PM
Nakivo
,
Synology
Nakivo this week upgraded its Backup and Replication software, adding support for Synology RackStation and DiskStation NAS devices for virtual machine backup in VMware environments and to the Amazon Cloud.
In October, the company created a similar installer for Western Digital NAS devices for virtual machine appliances that are onsite and  offsite. The latest software install supports up to 20 Synology NAS models and next year Nakivo plans to support QNap NAS systems.
"Our requirements are quite modest," said Sergei Serdyuk, Nakivo's director of product management. "We support everything that has one gigabyte of RAM and two CPUs. Our software runs right on the [NAS] box. You don't have to go through any protocols like CIFS. The installment has been made very simple and should not be a problem."
Nakivo Backup and Replication runs on a physical or virtual machine within a VMware environment and helps boost backup speeds when the software is deployed directly on a Synology NAS. The backup data is written directly to the NAS disks, bypassing NFS and CIFS protocols.
The backup and replication software can use the available space on the NAS device to store virtual machine backups. The VMware data is automatically deduplicated at the block level so that only the unique data is written to the virtual machine backup repository.
The data deduplication works on a global level across the entire backup repository so that all the data from all the virtual machine backups are factored in. After the virtual machine data is deduplicated, the software automatically compresses each block of data to save space in the backup repository.
---
December 8, 2015 10:59 AM
Tintri
Virtual machine-storage specialist Tintri rounded out its all-flash product line today with an entry level version priced at $125,000 for 5.34 TB of raw capacity.
The VMstore T5040 is the third model in the T5000 series launched in August. The T5000 series now matches Tintri's flagship T800 hybrid platform with three versions, each tuned for a certain number of virtual machines.
The three T5000 models use the same dual-controller 2u box, each with 24 solid-state drives. The difference is in the capacity of the SSDs. The T5040 uses 240 TB SSDs and is rated for up to 1,500 VMs. The T5060 holds 480 TB SSDs for 11.5 TB of raw capacity and 2,500 VMs, and the T45080 uses 960 TB SSDs for 23 TB of capacity and 5,000 VMs. All T5000 systems ship fully populated with 24 SSDs.
"We had designed all three from the start, but wanted to test our customer base and see if there was demand for something lower than the 5060," said Chuck Dubuque, Tintri senior director of product marketing. "A lot of our customer needs are still provided by hybrid systems, but we did have requirements for 100 percent flash for certain workloads."
Dubuque said Tintri expected about 10% to 20% of its new systems sold would be all-flash when it launched the T5000, and that forecast has been accurate. He said he expects most all-flash arrays to go to T800 customers who want better performance for workloads that prove difficult to virtualize.
Tintri on Thursday will preview a new version of Tintri Analytics in an online presentation.
Dubuque said new predictive analytics features expected in 2016 will build on Tintri's current real-time monitoring and troubleshooting. The new analytics will predict problems and the results of changes to applications. Tintri analytics are done at the VM-level.
"We have this rich data set from every single VM in terms of metadata about performance, size, how much flash it is utilizing on hybrid arrays, the name of the VM, which hypervisor it's on," he said. "Customers will be able to use that to predict future growth requirements much more accurately. We will use customers' historical VM level data to model workload growth needs. For example, it will show if a customer is running low on flash and might run out of flash performance before running out of physical capacity. This will tell you the best solution – whether you should buy another hybrid system, an all-flash system, and what you need to do to rebalance your system if your needs change."
---
December 7, 2015 10:29 AM
Storage
Enterprise storage revenue increased 2.8 percent year-over-year in the third quarter of 2015 while networked storage declined 3.1 percent, according to IDC's disk tracker numbers. Perhaps a better way to put it is Hewlett Packard Enterprise (HPE) and smaller vendors increased, while the rest of the large vendors' sales tanked.
HPE's overall disk sales increased 16% to $1.49 billion and its market share grew from 14.4% a year ago to 16.3%. HPE remained second but closed in on leader EMC, which dropped from 20.5% share to 18.4%. EMC's disk revenue dropped eight percent over last year to $1.68 billion.
IDC said worldwide disk revenue totaled $9.1 billion for the quarter, and capacity shipments grew 31.5% to 33.1 exabytes. IDC credited a rise in server-based storage and storage sold to hyperscale data centers for the overall gain.
HPE was followed by No. 3 Dell with 9.9 percent market share and $899.4 million, No. 4 NetApp with 7.1 percent share and $651 million, and IBM with 6.4 percent share and $584.6 million. All three declined in revenue from last year. IBM's 32.5% drop reflects it selling its server business to Lenovo.
Revenue from original design manufacturers (ODM) that sell directly to hyperscale data centers increased 23.4% to $1.25 billion and now makes up 13.7% of the market. The smaller vendors who make up the "others" category increased 15.2% to $2.58 billion and 28.2% share.
EMC still has a tighter grip on the external storage market, which consists of storage area networks and network attached storage. All of EMC's $1.67 billion revenue was in this category, but it fell eight percent from last year and its share dipped from 30.7% to 29.1%. NetApp remained No. 2 despite a 12.8% drop to $651 million and 11.3% share. HPE increased 5.3% to $598.5 million and 10.4% to move past IBM, which stood fourth at $534 million and 9.3 percent market share after a 9.6 percent decline. Hitachi Data Systems rounded out the top five after falling 11.3% to $451.2 million and 7.8 percent share. All other vendors combined increased 8.4 percent to $1.84 billion and 32% share.
The overall networked storage market fell to $5.76 billion in the third quarter. IDC said all-flash array revenue increased 60.8% to $626 million in the quarter and hybrid flash array storage jumped 26.5% to $2.4 billion.
"Spending on traditional external arrays declined during the quarter as infrastructure refresh, coupled with the demand for software-defined storage and cloud-based storage, drove investments more heavily in server-based storage and hyperscale infrastructure," IDC storage research manager Liz Conner said in the IDC press release.
---
December 3, 2015 9:36 PM
Pure Storage's first earnings call since its October IPO was a rosy one on the revenue side.
The all-flash array vendor's revenue hit $131.4 million in its fiscal 2016 third quarter – a 167% increase over the $49.2 million for the same three-month period ending Oct. 31 a year ago. Pure Storage claimed to have added 250 new customers, including Domino's Pizza and The Boston Globe, in the quarter  to boost the total number north of 1,350.
Pure's strong revenue growth stood out especially in comparison to the dismal earnings report Tuesday from another all-flash array (AFA) specialist. Violin Memory reported revenue of just $12.5 million – down 18% from the prior quarter and 42% over the same period a year ago.
Pure will rank third in revenue among AFA vendors, behind EMC and IBM, in an International Data Corp. (IDC) forecast due out next week, according to Eric Burgener, a research director in IDC's storage practice.
Although Pure stands tall over other AFA startups, the company faces increasingly stiff competition from long-established storage vendors. EMC recently said its XtremIO AFA line saw triple-digit revenue growth year-over-year for the last two quarters and remains on track to do $1 billion in business in calendar 2015. IBM reported flash revenue increases of more than 50% in each of the last three quarters.
Among the other large vendors doing well on the flash front is Hewlett Packard Enterprise (HPE). CEO Meg Whitman said last week that revenue for HPE's 3PAR AFAs more than doubled during the last quarter, and the product is on pace for $500 million in sales in the next year.
"Guys like EMC, IBM and HPE all have secondary storage platforms, and they can replicate between their primary all-flash arrays and any of their other platforms if they want to use them for backup, for disaster recovery, to move data into an archive," Burgener said. "That's going to be a challenge for companies like Pure that are currently selling only a primary storage array because obviously the other guys are pitching the full portfolio."
Another challenge for Pure will be keeping expenses down to keep its losses in check. The company made progress last quarter, reducing its non-GAAP operating loss to $28.1 million compared to $51.6 million in the previous quarter.
Stifel Financial Corp. analyst Aaron Rakers wrote in a research note that he was more impressed by Pure's operating leverage than by its revenue exceeding expectations by 16.2%. Stifel noted that Pure reported a decrease in non-GAAP operating expenses to $109.2 million – 5.4% lower than the financial firms's expectations – although Pure did push out some marketing and engineering spend to this quarter.
In a blog post, Pure CEO Scott Dietzen wrote that the company added $1.70 in revenue for each additional $1 of operational expense. Dietzen claimed Pure would continue to improve its operating efficiency as it invests aggressively in sales, marketing, support and its channel to maximize growth.
"If you look at Q3 this year vs. Q3 last year, we've cut our operating losses more than in half," said Pure CFO Tim Riitters, citing the shrinking operating losses as a reflection of the company's "discipline and focus."
Riitters said Pure expects to generate positive cash flow in 2018.
"Right now we're still only about a ,1200-person organization worldwide. EMC is a much, much larger organization," Riitters said. "One of the reasons we're growing and investing so much is really to increase the number of what we call at-bats. We're constrained by the ability just to get in front of customers and show them how profoundly different the Pure Storage technology is. When we do that, we win our fair share."
---