---
October 17, 2007 2:01 PM
The AP has reported that execs in Cisco's Brazilian business unit have been arrested on suspicion of smuggling and tax fraud. Yikes.
Add this to the "storage / networking police blotter" over the last year, which has included such bizarre cases as the HP pretexting flak and a more recent instance of a NetApp manager accused of embezzling travel funds.
Anybody care to start a betting pool on which people from which big company will show up in the news next? It could be like a game of Clue…"EMC, middle managers, jaywalking, in New York City!" "IBM, Board of Directors, unpaid parking violations, in Research Triangle!"
Okay, maybe that's just me.
October 15, 2007 8:42 AM
Hitachi GST says it anticipates that by the year 2011, it will be able to pack 4 TB of data onto a SATA drive and 1 TB of data onto a 1.8″ notebook hard drive.
The drive maker is basing these predictions on a new drive-head design, which it is unveiling at the 8th annual Perpendicular Magnetic Recording Conference this week in Japan.
The new design incorporates perpendicular recording, which places bits on end rather than side-by-side on disk to increase density, as well as the principle of Giant Magnetoresistance (GMR), a breakthrough in magnetic materials science that earned its discoverers the 2007 Nobel Prize in physics. Simply put, GMR refers to the fact that very thin films of metal can be highly sensitive to magnetic changes if the films are in the presence of a magnetic field. GMR was discovered in 1988 near-simultaneously by Albert Fert of the Université Paris-Sud in Orsay, France, and Peter Grünberg of the Forschungszentrum in Jülich, Germany; the two men share the Nobel this year.
GMR has led to advances in drive density since 1997, according to John Best, chief technologist of Hitachi GST. But, what the company is announcing today is a new twist on the magnetic field part of the equation — a concept called Current Perpendicular to the Plane, or CPP-GMR. The new Hitachi drive head design runs the electric current vertically through the drive head, allowing the current to pinpoint ever smaller areas of the disk surface. This will allow the head to read drive tracks as close together as 30 nanometers. Today's densest drive tracks are 70 nm or greater; 30 nm would yield the 4 TB size Hitachi is projecting for a 3.5″ drive.
From here, however, the challenge will be consistently mass-producing both drive heads and drive platters at that density — and drive substrate materials will still need several more years to catch up.  "It's one thing to demonstrate a few heads and another to efficiently mass-produce them with reliable yields," said John Rydning, research manager for hard disk drives at IDC. "What you have to remember is that Moore's law refers to certain characteristics of the semiconductor manufacturing process, and hard drives are already at the very forefront of semiconductor manufacturing technology." It will take several years for drives to catch up to the capabilities of these new heads, he said.
And maybe it's time to ask, how big can drives get? 1 TB SATA drives are already causing systems makers to rethink RAID; what will 4 TB drives mean in terms of reliability and data protection? It's an unknown right now, Rydning said, but he predicted the advance will more commonly be used to make big drives physically smaller, rather than denser. "Think about it," he said. "We don't have 5 and a quarter-inch drive sizes anymore.
---
October 12, 2007 8:33 AM
Xyratex might not be a company known to many end users — their major business is selling storage subsystem hardware to OEMs. But, if you're concerned about the power draw on your storage system, you might want to start paying attention to who's under the covers. Xyratex has announced a new version of its array called the OneStor Extensible Storage Platform (ESP) 4U24, which is the first in a new line of arrays offering new features that the company claims will make it easier for OEMs to integrate application-specific software onto its hardware platform.
More interesting to non-OEMs, though, are some of the things Xyratex is doing with this new box to decrease its power draw and make it more efficient. First, it's now offering a low-power mode for inactive disks that can be controlled through software, but fail over to hardware controls on the device's midplane in the event of a failure. Xyratex is also offering OEMs an API for shutting disks off and powering them back up again — setting the stage for MAID arrays.
But for this reporter, more notable is the fact Xyratex is one of the first enterprise array vendors I've heard of to announce the elimination of power conversions within the silicon on the box itself. This is something Google and experts on the server side have highlighted as a major cause of energy inefficiency with computer systems. (In fact, we did a whole story on this issue back in June.)
In many data centers, converting between alternating current (AC, or wall power) and direct current (DC, or battery power) takes multiple steps. This results in some loss of power efficiency.
Within computers themselves, power is converted down to low voltages for powering individual computer parts, and within today's enterprise systems, typically the conversions are between +/- 5 volt and 12 volt switches. Different factions have different opinions on which of those voltages should be kept, but Xyratex has eliminated the +/- 5 volt conversion from its new box.
Look for similar changes from other storage vendors to come soon; on the server side, they're already well ahead of the storage market. There, the environmental energy technologies division at Lawrence Berkeley National Lab (LBNL) has been working with server vendors, the U.S. Department of Energy (DoE) and the Environmental Protection Agency (EPA) toward finding a standard single voltage for server hardware.
---
October 11, 2007 9:02 AM
Do not attempt to adjust your sets — former HP CEO Carly Fiorina will be coming to a FOX television news broadcast near you.
FOX is launching a new business channel, FOX Business Network, and announced this week that Fiorina will join the network as an expert contributor.
As for an analysis of this situation, I think SFGate.com put it best:
No question that Fiorina had on-air experience during her reign as HP's CEO from 1999 to 2005, which made her one of the highest ranking women in business. Her tenure was marked by intense media interest, not to mention controversy and criticism over her flamboyance and leadership.
---
---
October 10, 2007 3:35 PM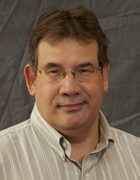 Profile: Dave Raffo
Data deduplication has been much discussed in the data center for the past year or so, and now is gaining attention in legal circles.
Quantum announced Tuesday that it filed suit against Riverbed in U.S. District Court in the Northern District of California, claiming the wide area file services vendor is infringing on a deduplication patent originally granted to Rocksoft in 1999. Quantum gained the patent when it bought ADIC in May of 2006, two months after ADIC acquired Rocksoft.
Quantum is seeking to stop Riverbed from using the technology in its WAFS devices, while seeking damages, attorney fees and other costs.
Quantum general counsel Shawn Hall said in a prepared statement that the suit was filed eight months after the backup vendor first approached Riverbed. "Unfortunately, this effort has been unsuccessful, and we felt we had no choice but to initiate action to protect our intellectual property in data deduplication," he said.
Riverbed answered that it has done nothing wrong — at least not intentionally. "Riverbed's policy is to respect the intellectual property rights of all third parties," the company said in a statement. "Riverbed has no factual or other basis to believe that it infringes the patents of any third party, including Quantum. Riverbed intends to timely respond to Quantum's claims and will defend itself in this action to ensure that its rights are fully protected."
Quantum claims it has confidential licensing agreements with other vendors regarding its deduplication patent. It also has a cross-licensing agreement with rival Data Domain that became public knowledge earlier this year. As part of that agreement, Data Domain issued Quantum stock shares that were worth $5,850,000 when Data Domain went public in June. Quantum sold $2.1 million of shares during the second quarter.
Quantum considers data deduplication a key technology in helping it expand its backup products from tape to disk. Quantum began selling disk backup devices with deduplication last January.
"The patent gives us a strong leadership position that we want to protect," Quantum spokesman Brad Cohen said.
This is just a hunch, but the feeling here is you can expect the Riverbed suit to end with the WAFS vendor and Quantum reaching a not-so-confidential agreement to settle the issue.
---
October 10, 2007 2:59 PM
The "Somebody's gonna buy EMC!" talk is rearing its head again recently in the marketplace. This is a perennial conversation. In fact, we already covered it…two years ago.
This time, though, there's a new wrinkle, highlighted in this very interesting post by a financial blogger at Barron's. (Never thought I'd use the words "interesting" and "financial" in the same sentence!)
VMware.
The picture painted by the Barron's blogger is one in which the cart is running away with the horse–EMC's "subsidiary" is now valued at almost the same level as EMC itself, and its stock is trading at 5 times the price of EMC's (which only recently broke the $20 threshold). The suggestion is also that prospective buyers might be looking at the subsidiary, not the core company–VMware is literally changing the world right now, and EMC continues to be distracted by integrating its many, many acquisitions.
Then again, what kind of valuation can be put on VMware right now? What do you suppose the asking price would be? Would any company, even Cisco, be able to afford it?
Ah yes, there's that "C" word again. Cisco has long been pointed out as the most likely potential suitor for EMC. They're big enough, they've got products that go hand-in-glove with EMC's, and right now, they're pushing their data center management software, VFrame, as well as its integration with VMware, pretty hard. Meanwhile, throughout the data center, server virtualization is the name of the game, and right now VMware's the only game in town.
Which means its highly unlikely EMC would part with it, or sell themselves out and lose control of an all-time cash cow just as it begins to bear serious fruit. But you never say never–and as Barron's pointed out, buying the whole farm might be worth it just for that one miraculous bovine.
---
October 10, 2007 2:32 PM
Successful patterns of behavior are repeated. That adage is as good a reason as any as to why storage managers are reluctant to change their storage buying or management practices. Yet fundamental changes in how underlying data storage technologies work are forcing a subsequent change in storage management and procurement. Now is the time of year to lay the foundation for those changes.
The fourth quarter is typically when storage managers plan their budgets for 2008, but classifying new storage products is anything but cut and dry. The days of using budget categories like "backup software," "disk" and "tape" are coming to an end as continuous data protection (CDP), data protection and recovery management (DPRM) software, disk cartridges, iSCSI storage systems and storage virtualization emerge. These technologies don't quite fit into the tidy budget categories that storage managers have used over the years.
Storage managers are re-thinking and re-wording budget categories so category descriptions can be more inclusive of new storage technologies. For instance, "backup software" and "tape" might become "data protection software" and "data protection hardware," respectively, while the "disk" category may be described as a "storage network." Simple wording changes like these can help storage managers prepare their management teams for the fact that new storage technologies are coming.
Bringing new storage technologies into a company is never an easy task and the larger the company, the more difficult it becomes. However, sticking to storage technologies that have worked in the past is increasingly the wrong way to manage storage. Using new storage technologies, companies stand to get more mileage out of their storage while becoming more efficient in how they manage it. Examining and changing the wording in your budget is a simple way to start the process of change without putting either yourself, or your company, at undue risk.
---
October 10, 2007 2:04 PM
The evolution of the use of continuous data protection in companies is taking shape. BakBone Software's inclusion of CDP as a new feature in its NetVault:Backup 8.0 release puts it in the growing number of products such as Asigra's TeleVaulting and InMage Systems DR-Scout that use CDP to protect Windows and Linux servers.
The rationale for including CDP in backup is simple. Easy backup and recovery of standalone Linux and Windows servers remains a significant challenge for administrators. Companies still have too many of this class of servers with too few administrators, who are struggling to provide a cost-effective means to backup and recover this class of servers.
Using CDP as part of the backup client addresses this issue on several fronts. It replicates data to disk locally and remotely; it provides for fast point-in-time recoveries at any past point-in-time (typically 3 – 30 days); and by creating and keeping a complete copy of the data on disk on another host, administrators can manipulate this copy of data in multiple ways.
---
October 10, 2007 1:16 PM

Profile: Tskyers
My name is Tory Skyers. Through circumstances not entirely beyond my control (!!) I have been deeply involved throughout my career in various types of centralized and distributed storage. Now, at the end of a long chain of events beginning in Long Beach, CA with Curtis Preston and some blinky magnets (I'll let you use your imagination), I've been offered an opportunity to share some of my experiences and insight with you.
I've been agonizing for a week on what to say for my first Blog. I think it has to be earth-shatteringly profound, so of all the catchphrases and tag lines I came up with, this seemed to sum it all up best:
Hello and thanks for reading my Blog.
What do you think? Just imagine a guy smiling ear to ear and waving at you from behind his keyboard :).
An admission: I'm absolutely fascinated by storage. The technology that goes into connecting computers and people to storage today was the stuff of science fiction 20 years ago. Pause for a second and take a look at where we are in storage: 1 TB hard drives, 55GB optical discs, 10Gb Ethernet, 4Gbps Fibre Channel, 3 millisecond seek times, 300MBps throughput… all these numbers add up to wow, at least to me. When I think about all the technology out there, I feel like that kid at the toy store window with my eyes the size of saucers, staring at the GI Joe with the Kung-Fu grip, and the Spiderman Hotwheels set.
Here in my little corner of cyberspace I'll be blogging about some of those stare-inducing storage technologies from my perspective, which is that of a network administrator (and according to friends is sometimes "warped and twisted" by my own particular brand of logic. I'll also be touching on the ennui (SAT word I've been dying to use in a sentence) that I see creeping into the market. Check back from time to time and let me know if you agree with me. (And dig out that old SAT prep book while you're at it–send me a word or two I'll see if I can roll it in.)
One last thing: I gave a presentation on mobile storage at the recent Storage Decisions show in New York, and at the end of the presentation I mentioned a few scripts I wanted to share with the attendees. Below is a copy-and-paste of a simple script using ADfind from Joeware.net to archive users' home directories that no longer have Active Directory accounts. This script can certainly be more elegant so feel free to expand, expound and extend.  There are a few things on the "to-do" list for it: first, make it self-contained and not need an input file (i.e., do the AD query using ADODB or something similar). Second, provide logic to validate permutations of a username or directory. Third, be a pretty HTA (HTML Application). I'm working on migrating this script to Powershell.
The code is below the jump. Copy it out using notepad (not wordpad) or some script editor and save it as a .vbs. Run it from the command line with an input text file with one username per line. You'll need to insert specifics for your environment like domain names, etc.
Again, thanks for the read! Continued »
---