---
August 4, 2016 9:25 AM

Profile: Sonia Lelii
Ctera Networks recently unveiled new enhancements to its Enterprise File Service Platform that include the ability to migrate data from an on-premise cloud to the public cloud without disrupting service, and support for information lifecycle management tools from Amazon S3 and the NetApp StorageGRID object storage.
The platform also has been upgraded to support Security Assertion Markup Language (SAML) 2.0 to centralize identity management for single sign-on (SSO) capabilities to access files and backups.
The new data migration tools targets customers who have not deployed a cloud strategy and want to start on-premises and need the flexibility to eventually move to the public cloud.
The Ctera Enterprise File Service Platform integrates Enterprise File Sync and Share, endpoint and data protection, along with branch and remote office storage. The new capability allows users to migrate workloads across storage nodes from any on-premise location to the public cloud.
"You can start with Ctera in (your) data center and then you can move to a public cloud. It's moves very quickly. It provides flexibility," said Jeff Denworth, CTERA's senior vice president of marketing. "We built this tool because no one wants to be locked in. Now, you have a marketplace of options."
The new ILM capability gives users a way to use the Ctera platform to tier high-performance workloads onto the NetApp StorageGRID and in-frequently accessed data to Amazon S3. It leverages ILM tools from Amazon S3) and NetApp StorageGRID to intelligently place files in cloud storage tiers according to their application profile.
Long-term archive and backup data can be directed to low-cost storage tiers, such as Amazon Web Services's (AWS) Amazon S3-Standard Infrequent Access tier (Standard – IA), while interactive data, such as enterprise file sync and share workloads, can be stored on storage tiers that offer more cost-efficient ingress and egress capabilities.
"We tag data as it goes through our system as either interactive or archival and then its diverted to the general purpose tier like S3," Denworth said.
The new security features CTERA now supports identity federation over Security Assertion Markup Language (SAML) 2.0 to so users can use centralized corporate user identity management and provide SSO capabilities for file and backup access. In conjunction with support for this new standard, Ctera also now is compatibility with leading SSO offerings, including Microsoft Active Directory Federation Services 2.0, Okta, OneLogin, and Ping Identity.
"(The platform) has been integrated with modern identity tools so users sign in with SSO," Denworth said.
The Ctera Enterprise File Services Platform enables enterprise IT to protect data and manage files across endpoints, offices, and the cloud – all within the organization's on-premises or virtual on-premises cloud storage.
The platform is powered by Ctera's cloud service delivery middleware that users leverage to create, deliver, and manage cloud storage-based services such as enterprise file sync and share, in-cloud data protection, endpoint and remote server backup, and office storage modernization.
August 2, 2016 8:13 PM
Seagate
,
western digital
Unit shipments of hard disk drives (HDDs) may be on the decline, but the exabytes that Seagate Technology and Western Digital are shipping with their high-capacity enterprise HDDs is spiking.
Seagate noted during its earnings call today that HDD storage capacity hit a record 61.7 exabytes (EB) during the fiscal fourth quarter, on the heels of 60.6 EB in Q2 and 55.6 EB in Q3. Average per-drive capacity soared to a record 1.7 TB in Seagate's fiscal Q4, which ended on July 1.
Steve Luczo, Seagate's chairman and CEO, said demand was stronger than expected from cloud service providers (CSPs) in the fourth quarter. He noted that, on a year-over-year basis, average per-drive capacity grew 29%. In fiscal 2016, Seagate shipped 233 exabytes, including 70 exabytes for its "business-critical" product line – a 28% increase over the prior year.
Western Digital last week claimed to achieve overall exabyte growth of 12% on a year-over-year basis, largely driven by shipments of capacity enterprise HDDs to enterprise customers, according to Michael Cordano, president and chief operating officer. He said the growth of WD's capacity-focused enterprise product line was 47% thanks to the ongoing success of high-capacity helium-based HDDs.
WD last week reported revenue of $13.0 billion for its last fiscal year, down 11% over last year's $14.6 billion, and net income of $257 million for fiscal 2016. WD's fourth-quarter revenue was $3.5 billion, and the company reported a $351 million loss.
Seagate Technology met or exceeded analysts' expectations with $2.7 billion in revenue for its fiscal fourth quarter, largely driven by sales to cloud service providers. Seagate's total revenue for fiscal 2016 was $11.2 billion, down 18.8% over last year's $13.8 billion. Net income for the year was $248 million.
Both Seagate and Western Digital have been trying to diversify beyond their HDD businesses. WD last year acquired flash vendor SanDisk for $19 billion and object storage vendor Amplidata. Other past acquisitions include HDD competitor HGST, SSD maker sTec, all-flash array startup Skyera, PCI-flash vendor Virident Systems and flash-cache specialist VeloBit.
Seagate's string of acquisitions includes Dot Hill Systems for $600 million last year, Avago's LSI flash business in 2014 for $450 million and high-performance computing storage specialist Xyratex in 2013 for $374 million. Seagate sold off its EVault data protection business late last year to Carbonite for a mere $14 million in cash.
Luczo said Seagate completed the integration of Dot Hill and plans to launch converged storage products, including hybrid and all-flash arrays, later this year. He also noted that 12 TB helium near-line enterprise test units would be available this quarter for customer evaluation. Luczo said Seagate would refresh most of its high-volume capacity points over the next several quarters.
But Luczo cautioned that the growth rate for storage in the near term would likely fluctuate from quarter to quarter. He said the influence of the cloud service providers could be tricky to predict.
Near-line enterprise hard disk drives (HDDs) were hotter last quarter than Seagate anticipated they would be. Luczo said Seagate's 8 TB enterprise HDD was the leading revenue SKU, as overall enterprise HDD revenue increased to 45% of total HDD sales. PC client shipments accounted for 25% of total HDD revenue.
Seagate said that although unit shipments of its HDDs have dropped 15% over the past five fiscal years, exabyte shipments have increased 112% and average capacity per drive has soared 133%. Luczo attributed the trends to the shift from client-server to mobile cloud architectures. He said most of the exabyte-scale growth relates to high-definition streaming content "where massive data ingest and sequential write operations" are critical.
Western Digital CEO Steve Milligan last week cited a key near-term priority as the transition to 3D NAND flash. He also noted that the company completed the alignment of the product and technology roadmaps for legacy WD, HGST and SanDisk products and opened a new wafer manufacturing facility in Japan with Toshiba.
WD expects 3D NAND wafer capacity to approach 40% of total NAND capacity by the end of 2017, according to Cordano.
Milligan said WD has been scaling down HDD capacity on a brick-and-mortar and head-count basis to react to the decline in the HDD market. He said WD had taken out 20% of its facilities and 25% of its head count during the last two years. Milligan said WD plans further reductions of up to one-third.
---
July 29, 2016 2:05 PM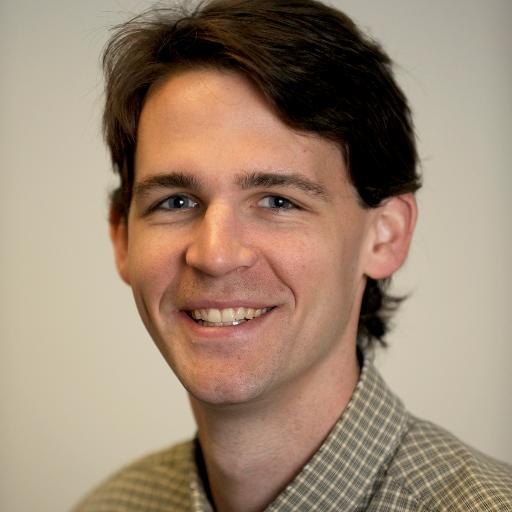 Profile: Paul Crocetti
Cloud Backup
Your cloud data may not be as secure as you think.
No matter where your data lives, you should put the same level of thought and care into its protection, according to Sam Gutmann, CEO of cloud-to-cloud backup and restore vendor OwnBackup. He pointed to the recent Salesforce outage that resulted in lost data.
"It really raised awareness," Gutmann said. "There's a myth that if it's in the cloud, it's safe."
OwnBackup offers products to back up Salesforce data, ServiceNow data and social media accounts. Gutmann said OwnBackup allows users to compare two snapshots to see what has changed or been deleted, and then restore the database back to the way they want it. The company's vision is to become a single pane of glass for backup and protection of software as a service data and platform as a service data stored in the cloud.
OwnBackup plans to add support for another application this year, and will likely add a couple more next year, but have not determined which ones yet. Microsoft Office 365 and Google Apps are common applications supported by vendors that protect data in the cloud.
Gutmann said there is no hurry to expand its product because "Salesforce is huge." Customers are responsible for their data in Salesforce, Gutmann said. Salesforce recommends customers use one of the vendor's "partner backup" products — which include OwnBackup — to ensure the safety of their data.
OwnBackup had customers affected by the outage who were able to restore data.
Many companies are moving business-critical data to the cloud. But on-premises platform requirements and vulnerabilities are also present in the cloud. Take the example of an employee on his way out the door who deletes important files.
"That threat is there no matter where the data is," Gutmann said.
To that end, Gutmann offered a few more general tips for cloud-to-cloud backup and restore:
"Backup's nice, but it all comes down to recovery," so use a product that is strong in both disciplines
"Make sure the vendor understands the intricacies of your data," and recognizes how complicated your setup is
Test your backup — verify you have a product that works
OwnBackup, which has sales and marketing in the United States and research and development in Israel, claims about 300 customers, ranging from small businesses to large manufacturing companies and universities. Gutmann, who helped found Intronis (now part of Barracuda) in 2003 and has been in the backup field for 16 years, said OwnBackup has about 20 employees, but that number should be closer to 30 by the end of the year.
---
July 29, 2016 1:59 PM
FalconStor
There is a trend in storage for smaller vendors to band together to try and grow through mergers, for far different reasons than Dell and EMC are coming together. These mergers of small companies are driven by a sharp decline in venture funding, acquisitions by larger firms, and opportunities to go public. So their quickest route to growth is to merge.
In 2016, we've seen Pivot3-NexGen, Virtual Instruments-LoadDynamiX, and Gridstore-DHCQ (now called HyperGrid) mergers that combined technologies and work forces. FalconStor could be headed for one of these mergers as well.
Although FalconStor is a public company, it faces many challenges of private companies. It has little revenue and few funding options to fuel growth. If FalconStor wants to add features to its FreeStor product line, it could do so cheaper and faster by merging with a vendor that already has that technology. FalconStor already picked up real-time predictive analytics technology through a licensing and co-development deal with Cumulus Logic in 2015.
FalconStor CEO Gary Quinn hinted that a merger, acquisition or a least another technology partnership could be in the works during his quarterly earnings call this week.
"During the first half of 2016, FalconStor has been approached by a number of privately backed and publicly traded companies who are looking to find ways to partner or transform themselves into a new entity," Quinn said. "As many of you know, a lot of the VC-backed privately held companies in the storage software category during the last several months have been unable to obtain additional capital to support their vision. They also do not have any commercially viable operations to sustain themselves. Some of those technologies would be excellent additions to the FreeStor product offering."
He said FalconStor is reviewing opportunities for "partnerships, technology licensing or possible new combinations."
When asked about these comments later in the call, he pointed out object storage may be a valuable addition to block-storage FreeStor. He said there are object storage vendors "who are experiencing difficulties at the moment because they don't really have a commercially viable market yet due to the fact that that market hasn't matured yet enough."
FalconStor's $8.1 revenue last quarter was down from $9.6 million a year ago, and it lost $3.5 as it continues to transition to its FreeStor product line of data management and protection software.
Quinn said FalconStor is making good progress selling FreeStor subscriptions to enterprises, managed service providers and OEMs. But FalconStor has only $9.4 million in cash, so it has to find a way to reverse its losses quickly.
"We believe we have the right product in FreeStor," Quinn said. He said a FreeStor upgrade in October will focus on service provider requirements, public cloud connectivity and enterprises who want to build self-service capabilities. That release will extend FreeStor's real-time analytics from the data center to edge devices.
"We are very cognizant of the road ahead both from the opportunity for FreeStor and the cost to achieve it," he said. "We are diligently looking for ways to increase our quarterly billings as well as preserving our precious cash.
"We believe that we're getting closer and closer to break-even and we continually adjust the business as necessary."
---
July 29, 2016 9:55 AM
Data protection
,
Quantum
It's no secret that storage sales have been hard to come by over the last year or two. Most of the large vendors experience product revenue decreases or small increases quarter after quarter. But the data protection market appears to be on the upswing, or least it's no longer on the downswing.
Backup software vendors Veeam Software and Commvault reported positive earnings growth for last quarter, and backup hardware vendor Quantum this week said its revenue increased and exceeded its previous forecast.
Quantum's revenue of $116.3 million last quarter increased $5.4 million, or five percent, over the same quarter last year. The fastest growth came from Quantum's StorNext scale-out file system, which grew 11% to $30.8 million. But that's less than 30% of Quantum's overall revenue. Its data protection revenue increased six percent to $76.9 million. That includes DXi disk backup revenue of $21.5 million (up 24%). Tape automation revenue dropped four percent to $42.6 million, but, hey, that's tape. Tape OEM revenue did increased six percent, and tape devices and media revenue actually grew 17% to $12.8 million.
"We believe it's indicative of a more stable traditional storage market, including tape backup, than the industry has seen over the last couple of years," Quantum CEO Jon Gacek said of the results on the company earnings call. "One quarter does not a trend make, but as we look at what's going around it, the data protection side has been solid."
Quantum CFO Fuad Ahmad added: "As mentioned in previous calls, we've been impacted by overall market weakness in general purpose storage including data protection over the past year. However, we believe the market has begun to stabilize and our results reflect that."
We don't know yet if the overall market is turning, or vendors such as Veeam, Commvault and Quantum are taking business from larger rivals. There is no visibility from the largest data protection vendors. EMC did not break out data protection revenue in its bare-bones earnings report as it prepares to merge with Dell. IBM does not give specific data protection figures, and Veritas is now a private company and does not report earnings.
Quantum received a boost from several large StorNext deals last quarter, mainly in video surveillance and media and entertainment. Gacek spoke of an $800,000 follow-on purchase by a large consumer electronics company and a $200,000 deal with a virtual reality company. He said there was another $200,000 in Asia and a $150,000 installation at a government medical center. And a previously announced public cloud project deal is expected to bring Quantum at least $20 million this year.
Quantum forecasts a revenue range of $118 million to $122 million this quarter. Gacek said he expects $500 million in revenue this fiscal year (last quarter was Quantum's first fiscal quarter) and he expects scale-out to become 35% to 40% of total revenue.
The vendor lost $3.8 million but that was down from $10.8 million last year. And it generated $5.2 million in cash from operations compared to using $13.6 million in cash a year ago.
---
July 28, 2016 6:20 PM

Profile: Garry Kranz
Storage
Backup tape specialist Spectra Logic has upgraded the operating software for its BlackPearl Deep Storage Gateway appliance, allowing petabyte-scale enterprises to build a storage archive using multiple Amazon Web Services (AWS) public cloud tiers.
The Boulder, Colo.-based vendor already supports the AWS Simple Storage Service (S3) by virtue of its S3-compatible Deep Storage Interface (DS3). The 3.x software version adds Amazon Glacier cold storage, S3 Infrequent Access, and Amazon Elastic Compute Cloud Block Storage (EC2) as destination targets within the BlackPearl tape gateway.
"We built the infrastructure to support Amazon S3. This gives us a hybrid cloud storage archive to go along with the BlackPearl private cloud. We let a customer write data out to any of Amazon's three storage tiers," Spectra Logic CTO Matt Starr said.
"Our hybrid cloud allows you to keep a local copy, either on disk or tape or both, and then only in a dire emergency would you have to pull it back from the cloud."
BlackPearl is tape-based object storage that uses Linear Tape File System (LTFS) on the back end. The hybrid storage archive appliance caches incoming writes on disk and sends it to different replication targets as page sizes approach 100 gigabytes.
BlackPearl's DS3 interface is modeled after Amazon S3. It uses REST-based command sets to index each tape cartridge with its own file system. Customers can replicate between BlackPearl storage at different sites.
Expanded Amazon S3 integration lets customers replicate data from Spectra Logic devices to AWS S3 storage. Archive data can be automatically restored from Amazon Glacier to local tape or disk. The upgrade supports multiple backup and disaster recovery copies in the cloud and across Spectra Logic's LTFS tape libraries, Online Archive active archive appliance and ArcticBlue object-based nearline disk storage.
Archive management and retrieval is orchestrated via Advanced Bucket Management policy manager. Other than Amazon fees, Starr said Spectra Logic software enhancements are available at no cost to customers with valid maintenance support contracts.
---
July 27, 2016 10:49 AM
Cloud storage
,
Commvault
,
Data Management
Commvault increased its year-over-year revenues for the third straight quarter, with a big assist from the cloud.
Like all storage vendors, Commvault is looking for a way to work with public cloud providers to prevent getting steamrolled by them. In Commvault's case, the strategy is to protect and manage data in public and hybrid storage clouds the same way it does on traditional on-prem storage. Commvault has emphasized the cloud in recent product releases, and that appears to be paying off.
Commvault Tuesday reported revenue of $152.4 million in last quarter, a 10% increase over last year. Its software revenue of $63.9 million increased 13%. Revenue from enterprise deals — $100,000 or more in software revenue in the quarter – came to 52% of the total software revenue for a 19% year-over-year increase. Commvault claims it added approximately 450 new customers in the quarter.
Commvault lost $2.5 million in the quarter following an aggressive hiring period and a licensing model change, but is heading in the right direction with three quarters of growth following three disappointing quarters in 2015. CFO Brian Carolan said he expects revenue to be higher this quarter than last.
CEO Bob Hammer said customers are using Commvault software to manage data stored in public clouds, to migrate data into the cloud and move it across private and public clouds.
Hammer said Commvault also increased its on-premise business, but the cloud appears to be where the future growth lies. He said the amount of data stored in public clouds using Commvault software has increased more than 60% over the past six months.
"The cloud is a catalyst for growth," Hammer said. "The move to the cloud has become a major factor contributing to our increased business momentum."
Commvault has worked closely with Amazon, Microsoft and other public cloud providers to make its software compatible. Hammer said cloud providers are also using Commvault software to services for disaster recovery and application development storage.
"We see meaningful contributions to license revenue growth from partners such as Microsoft and AWS as well as large global systems integrators," he said.
Hammer said large enterprises are using Commvault to set up and manage hybrid clouds and it continues to tailor its software to the cloud. In the next few months, the vendor plans to launch "cloud-first" applications to improve data protection and management in the cloud. These improvements include user self-service, expanded content search and analytics, and embedded software to enables software-as-a-service and managed services.
Like Veeam Software, Commvault is growing revenue far ahead of the data protection industry. Their largest competitors are in transition – Veritas in the early days of a spinoff from Symantec, and EMC about to merge with Dell.
"We are out-innovating those competitors and are better organized in the field," Hammer said about Veritas and EMC.
Hammer said Commvault is out-growing Veeam in the markets where they compete.
"Veeam has become, for us, less of a competitive issue," he said. "Our growth rates in the mid-market products that compete against Veeam are high, probably higher than Veeam's growth rates. So my guess is we're picking up share in that segment of the market.'
While Commvault beat Wall Street's consensus revenue expectation by more than $3 million, Hammer said it did not meet its own expectations.
"We could have executed better," he said. "As good as the numbers were, there was opportunity to do better than that. So from an external standpoint these are really good numbers, but we have very aggressive internal plans."
---
July 22, 2016 6:54 PM
flash storage
The pieces are starting to fall into place for even higher performing flash storage with lower latency through the use of Nonvolatile Memory Express (NVMe) over Fibre Channel (FC).
Broadcom (part of Avago Technologies) this week made available to OEMs Emulex Gen 6 FC host bus adapters (HBAs) that support NVMe over FC. Broadcom claims the updated Gen 6 FC HBAs could help to lower latency by more than 50% and boost overall performance by more than 25% with SSDs that use NVMe, rather than Small Computer System Interface (SCSI), to transfer data and commands between host and target storage devices.
SCSI was designed years ago for slower storage media, such as hard disk drives (HDDs) and tape. The newer NVMe specification streamlines the I/O stack to facilitate higher performance, lower latency and lower power consumption with faster solid-state drives (SSDs). NVMe over Fabrics, include FC-NVMe, enables the NVMe command set to work across the network with external storage.
"As we've learned in talking to customers, the network's becoming more and more of a bottleneck just because storage has gone from spinning media to these really low-latency architectures that are really fast," said Brandon Hoff, director of product management at Broadcom. "So our focus with this solution is to hammer down latency and be the fastest network out there for moving NVMe traffic across the fabric."
Last month, an industry consortium published version 1.0 of the NVMe over Fabrics specification. An NVMe Fabrics working group – which includes Broadcom – also published Linux target and driver code for inclusion in the Linux kernel. Hoff said the Linux distributions that enterprises typically use, such as Red Hat and SUSE, and other operating systems, such as Windows and VMware, should support FC-NVMe over time.
Server and storage operating systems, FC drivers, and HBAs will ultimately need to support NVMe over FC, according to Hoff. He said Broadcom updated and optimized its FC drivers and HBA firmware to support FC-NVMe and made available a reference architecture for vendors and early adopters. He said Broadcom Emulex has been demonstrating its Gen 6 HBAs, which support NVMe and SCSI, to server and storage vendors for several months.
"It was a very light lift for us to add NVMe as a protocol. Fibre Channel actually has multiple protocols that can run over it. FCP is the one that uses SCSI. And now we're adding NVMe as a new protocol that runs over Fibre Channel," Hoff said.
Hoff predicted the first phase of products to support NVMe over FC will be "just a bunch of flash" (JBOF) devices. He said the hardware is available, and the software needs to catch up. Hoff expects server OEMs to support FC-NVMe as they transition to Intel's "Purley" enterprise platform in "2017ish."
"NVMe all-flash arrays will be a little in the future," Hoff said. "Some are [currently] moving to NVMe drives on the backend, but there's SCSI on the front end. So they do protocol conversion. They bring a SCSI command off Fibre Channel on the front side, then they have to convert it to NVMe so it talks to NVMe drives."
Once all-flash arrays support NVMe on the front end, there will no need for the translation, and latency will drop even further. In the meantime, Fortune 1000 FC users will know that "the hardware just works" as they decide to move to NVMe-based storage, Hoff said.
"If you want to deploy NVMe in your data center, all you have to do is plug an NVMe array into the Fibre Channel network. You don't have to update the Fibre Channel, the drivers and the host," Hoff said.
---
July 22, 2016 6:26 AM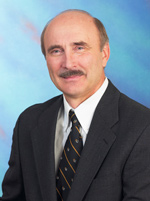 Profile: Randy Kerns
Storage
Shared storage access for servers has been the most basic requirement for storage networks. Performance demands for multiple systems accessing data continually increase due to improvements in compute and a desire to get more work done from infrastructure investments.
These demands have been met with technology developments to deliver storage networking and performance for access to data. The next big step function is with RDMA over Fabrics. RDMA is Remote Direct Memory Access and the fabric is the storage network.
RDMA over Fabrics is about increasing performance for access to shared data and taking advantage of solid-state memory technology.  RDMA over Fabrics can be a logical evolution of the current shared storage architectures and continue on the path to accelerate operations to increase value from the investments in applications, servers, and storage.
RDMA over Fabrics sends data from one memory address space to another over an interface using a protocol. RDMA is a zero-copy transfer where data can be sent to or received from a storage system from/to the application memory space without the overhead of moving it between other locations as required by some protocol stacks.
RDMA allows data transfers with much less overhead and a faster response time from lower latency. NVMe (Non-Volatile Memory express) is the protocol used for RDMA over Fabrics. Think of the protocol as the language for communication, and independent of the physical interface. Both ends of the communication —  server and storage — must speak the same language for the transfer.
Solid-state technology – including flash storage — is memory, accessed as memory segments. NVMe provides that access. When SCSI is used, a translation must occur to access the memory-based storage, which causes more latency. NVMe provides for parallel conversations to occur to use the physical interface more effectively.
There are competing options for the fabric interface. High performance Fibre Channel storage networks at Gen 6 (32 Gigbits per second) can support RDMA with HBAs. These Gen 6 switches and adapters are backwards compatible with current transfer environments.
Other options for RDMA over Fabrics include RoCE (RDMA over Converged Ethernet), iWARP (Internet Wide Area RDMA Protocol), InfiniBand, and PCIe. RoCE is a similar concept to FCoE. iWARP uses Transmission Control Protocol (TCP) or Stream Control Transmission Protocol (SCTP) for transmission. InfiniBand is an RDMA-based protocol used in high-performance computing and inter-system communication. PCie is a limited distance interface.
Each method has its own options, and a set of vendors promoting them.
New technology that promises to deliver improvements always attracts great interest and becomes the subject of discussion and investigation.  However, the final judgement of the value of the technology doesn't occur until it is effectively deployed. Disruptive changes tend to be cause delays and may prevent deployment despite the potential value. Technology that can be seamlessly introduced with compatibility with current operations will be put to use more quickly. To understand the value of RDMA over Fabrics and how to take advantage of this new technology, it is important to recognize how it can be introduced into operational environments.
A useful characteristic for RDMA is the ability to use memory access for shared storage over a storage network as an internal memory extension. This would be especially useful for databases that could not fit within internal processor memory. It would provide much higher performance than traversing a protocol stack to deliver I/O to a storage device.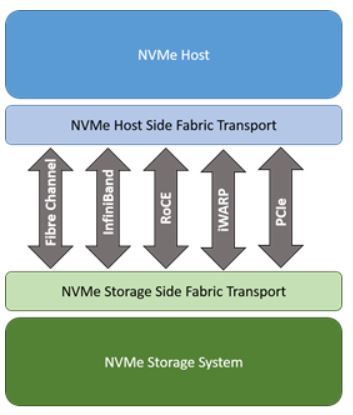 The adoption rate will be determined by the immediacy of the need, the ability to deploy with the least risk or disruption, and the economic justification for making the transition. IT architects and directors should investigate RDMA over Fabrics with solid-state storage as part of their storage strategy.
(Randy Kerns is Senior Strategist at Evaluator Group, an IT analyst firm).
---
July 21, 2016 9:40 AM
Storage
Veeam Software continued impressive growth last quarter, increasing bookings revenue 38% over last year in a market that is barely growing one percent.
Veeam Software remains a private company, but provides quarterly updates on its earnings. In the second quarter, Veeam said its growth outpaced its first quarter of 2016 when it grew 24% and its 22% growth (to $474 million) for 2015. The backup and recovery vendor counts 70% of the Fortune 500 as customers, and passed 200,000 paid customers last quarter. The Hard Rock Hotel & Casino in Las Vegas was Veeam's 200,000th customer.
Veeam has been selling backup software for 10 years, beginning as a virtual machine data protection specialist. Over the past few years, Veeam has also concentrated on rapid recovery and disaster recovery.
"We've created a new market called the availability market," said Doug Hazelman, Veeam's VP of product strategy. "We talk about availability and 15-minute recovery of any application and all data."
Hazelman said Veeam often comes onto customers' radar when they seek to add features such as cloud backup, replication or remote office protection to their traditional backup.
"If they start to look at other options and Veeam pops up, it's a great opportunity to us to say 'Here's a better way to do things,'" he said. "They know it will take a massive re-architecture with their existing backup, so they're ready to look at a new approach."
Veeam claims it now protects 11.8 million VMs and has 41,000 channel partners, many of them cloud service providers. The vendor said Microsoft Hyper-V license bookings grew 49% year-over-year last quarter, although Hazelman said a clear majority of customers still use VMware hypervisors.
The data protection and recovery software market grew 0.9 percent for 2015, according to IDC. Veeam is looking to take advantage of transition periods that large rivals are going through. Veritas split off from Symantec earlier this year and EMC is going through a merger with Dell.
Veeam is also going through a leadership transition. Founder Ratmir Timashev stepped down as CEO last month and was replaced by Veeam veteran William Largent. Veeam also brought in former VMware executive Peter McKay as president and COO.
---