---
June 1, 2009 8:16 PM
Mark Shirman, CEO of consulting and managed services firm GlassHouse Technologies Inc., says his company is looking to incorporate cloud storage into its architectural and IT management offerings. New offerings haven't been formally rolled out yet, the CEO told me last Friday, but the firm already sees cloud computing taking hold among enough of its customers to be preparing to embrace it.
One thing GlassHouse won't do, Shirman said, is hang out its own shingle as a cloud storage provider. "There are plenty of folks out there who do it – we're looking to support our users' infrastructures in the cloud," he said. GlassHouse already has several remote monitoring tools at its disposal for administering customer environments. In the coming weeks, it will be "settling on a few favorites" among cloud storage providers to begin integrating its services with. However, Shirman said, "we're not going to be trying to pick who's going to win."
But Shirman didn't shy away from placing a bet on the cloud's long-term future. "Because I drink so much of my own Kool-Aid, I can see companies morphing skills so that they're running as service providers – our business is kind of predicated on that," he said. But it will take quite a while for any kind of overwhelming trend to take shape, and it will begin with lower-tier, lower-priority data. "The enterprise level will see this happen a lot faster than the consumer," he said.
My own jury is still out on this. I can envision IT becoming a utility, managed from centers of expertise the way utilities are now – most of us no longer shovel coal into our fireplaces, for example – electric companies burn massive amounts of coal at centralized plants and pipe the energy to our homes. A similar thing could be on the way for IT, substituting "data" for "energy." That would seem to also mean, then, that the expertise that lives inside enterprises currently would migrate and consolidate at these service-provider data centers–so an IT pro would become more like a plumber or HVAC technician, someone from a third-party specialist company who arrives on-site for occasional breakfix problems.
Similarly, though Shirman saw this as more of a long shot, I can see a Geek Squad technician becoming the 21st century's answer to the plumber or home electrician, and the home network becoming more analogous to the plumbing in a residential home – not something the resident usually sees or manually manages. This is also the vision described to me by Rackspace's general manager for cloud storage last week.
However, I've been around the storage and IT industry long enough to see a few "next big things" come and go, and I'm sure they are far from the last. Given the conservatism of the enterprise storage market, the way storage administrators prize their own deep knowledge and expertise on their systems, and the sensitivity of corporate data, it also seems reasonable to see the cloud becoming one more tool added to an otherwise traditional enterprise IT toolbox.
Any thoughts from the peanut gallery?
June 1, 2009 6:06 PM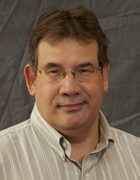 Profile: Dave Raffo
It's been clear from the start that Emulex management was dead set against accepting Broadcom's $764 million to acquire the HBA and converged adapter vendor. But now it's clear that Emulex considers any offers from Broadcom unacceptable, regardless of the price.
Emulex filed suit in Orange County Superior Court in California Friday, asking that Broadcom's takeover attempt be halted unless it discloses all information about its "past misconduct and criminal activities" and the role Broadcom founders Henry Nicholas and Henry Samueli currently have in the company.
"Fundamentally, it is material for Emulex stockholders and employees to know they are not dealing with an honest enterprise," Emulex said in the lawsuit.
The suit goes on to say 57.8% of Broadcom's voting interest is controlled by former CEO Nicholas and former CTO Samueli. Federal prosecutors have charged Nicholas with drug use, and trafficking in drugs and prostitutes. He has also been indicted for fraud connected with backdating stock options. He has pleaded not guilty to all charges.
Samueli pleaded guilty to making a false statement to the U.S. Securities and Exchange Commission. He left his CTO position last year but is listed as Broadcom's senior technical advisor in the company's latest SEC quarterly filing.
Broadcom says the charges against its founders are irrelevant to its offer to buy Emulex, but the Emulex suit digs them up anyway. The suit lists the details of all the charges against Nicholas, Samueli and other former Broadcom employees and concludes:
"Broadcom, through these individuals and others, has engaged in drug trafficking, money laundering, multi-million dollar payoffs, death threats to silence witnesses, prostitution, conspiracy to provide narcotics to potential customers without their consent to achieve better deals, and the largest reported backdating securities fraud in corporate history."
The suit goes on to say, "Only the tip of the iceberg has been uncovered to date …"
Broadcom offered to acquire Emulex for $9.25 per share last December. After Emulex management declined the offer, Broadcom went public with it in late April. The Emulex board rejected the offer again, prompting Broadcom to take its offer directly to Emulex shareholders, which prompted Emulex to recommend its shareholders turn down the offer as well.
Last week Emulex accused Broadcom of trying to unseat its board and replace it directors who would accept its terms.
A Broadcom spokesman said in a statement, "We think that Emulex shareholders deserve better than mud slinging and scorched-earth tactics designed to block shareholders from their ability to accept our offer."
The Broadcom spokesman says the networking chip vendor is still trying to make the deal with Emulex.
"We had heard that some of Emulex's largest shareholders were under the impression that Emulex's management team was interested in holding substantive discussions regarding this transaction," he said. "In response, representatives of Broadcom reached out to representatives of Emulex's late last week and once again were rebuffed in our efforts to engage in a constructive dialogue with Emulex. Despite these recent moves, we remain open to holding substantive discussions to bring this transaction to a close."
Emulex e-mailed a response to Broadcom's statement, saying while Broadcom approached Emulex last week, "it [Broadcom] had no new information to provide, other than what they have already made public to-date."
---
May 29, 2009 3:14 PM
What's the one thing that could make EMC and NetApp not only get along, but work closely together toward a common goal? Trying to save a life.
Those two companies along with Cisco and Salesforce.com will all hold bone marrow registration drives in the coming days to try to find a match to EMC employee Nick Glasgow, who is suffering from leukemia and needs a transplant. The 28-year old has Asian and Caucasian ancestry, and so the companies are especially seeking people of similar backgrounds to be tested for a match.
Nick's heritage poses an obstacle to finding a suitable donor at this time, according to an EMC media advisory:
 
What is needed to save Nick's life is a bone marrow donor who is a match – a monumental task given his donor has to be part Caucasian and part Asian, and the donor pool for people of mixed heritages is only 2.4% of the national database of registered donors (Compared to nearly an EIGHTY% chance if Nick was Caucasian!). Given this, his doctors indicated that there was probably a 0% chance of finding a donor from the current donor list.
EMC and Be The Match Foundation are hosting multiple donor drives across the greater Boston area, starting today:
Friday, May 29 12:30 pm – 2:30 pm – Franklin:50 Constitution Blvd, Franklin, MA (Johnson Conference Room, 3rd Floor)
Potential donors can also register online at at www.marrow.org or www.aadp.org.
---
May 29, 2009 8:15 AM
05-28-2009 Storage Headlines
[ 8:00 ]
Play Now
|
Play in Popup
|
Download
(0:25) Hewlett-Packard launches Windows 2008-based multiprotocol data storage system for SMBs
(2:18) Riverbed Technology's Steelhead and Autodesk's AutoCAD resolve file compatibility problem
(3:58) Hitachi Data Systems (HDS) adds High Availability Manager (HAM) to USP V controllers
(5:11) Sun releases cluster array
(6:17) MA court says Donatelli can start work for HP
---
May 28, 2009 10:02 PM
Washington D.C. isn't the only place where people are paying a lot of attention to healthcare these days. The IT world sees healthcare as a soon-to-be booming market, thanks to billions of dollars set aside for electronic healthcare records and procedures in this year's economic stimulus bill. So it's no surprise that vendors are positioning themselves to ride the coming wave of digitization in the healthcare field.
SunGard Availability Services is among those making a big push into healthcare. This week it revealed a partnership with IT outsource provider PhoenixHealth Systems to offer data center outsourcing for hospitals, and it will soon launch a service for archiving medical images based on a partnership with InSiteOne Inc.
The InSiteOne-based service, called Secure to Disk, will include compression, encryption, deduplication, audit trails, and content addressing specifically for secure, compliant storage of medical images. The partnership with PhoenixHealth is for hospitals and healthcare centers looking to outsource the entire data center, with a focus on application delivery and availability, although data storage and disaster recovery features are also part of that service.
Glenn Boland, national vice president of healthcare for SunGard Availability Services, says the two services might also be combined in a hybrid public-private cloud – the InSiteOne service would use a shared infrastructure, while services offered through PhoenixHealth use a dedicated infrastructure that the customer must supply or contract for.
SunGard and competitors such as Iron Mountain and HP feel hospitals are especially good candidates to outsource processes such as DR and online archiving services because many hospitals prefer to focus on core medical competencies.
"Even institutions that feel they can house applications better, faster and cheaper in-house are probably taking a harder and harder look at where they spend their storage dollars," Boland says.
---
May 26, 2009 7:13 PM
According to a press release put out by Hewlett-Packard Co. (HP) today, a Massachusetts court has ruled that former EMC storage division head Dave Donatelli can start work for HP, provided he doesn't oversee storage.
The statement from HP reads:
HP today announced that the Suffolk County Superior Court of Massachusetts entered an order that allows David Donatelli to begin working at the company.

This order modifies an earlier ruling by the court temporarily prohibiting Donatelli's employment by HP.

Donatelli will serve as executive vice president of Enterprise Servers and Networking. Due to certain restrictions in the court's most recent order, Dave Roberson, senior vice president and general manager of the StorageWorks division, will report directly to Ann Livermore, executive vice president of the Technology Solutions Group at HP, until the order is lifted.

HP is pleased with the court's recent decision and looks forward to the contributions Donatelli will make to HP's business.
As a 22-year veteran of EMC who ran a $14.9 billion division, Donatelli surprised the storage world by accepting a position with HP in late April. Earlier this month, the Massachusetts court blocked Donatelli from starting work at HP until the dispute over a non-compete clause in his contract with EMC was settled.
EMC officials have yet to respond to requests for comment on this latest ruling today.
Update: An EMC spokesperson just sent the following statement:
"We are pleased with the court's ruling upholding the terms of EMC's key employee agreement. The judge entered an order as proposed by EMC that precludes Mr. Donatelli from being engaged in any aspect of HP's business that overlaps or competes with EMC's storage business for a 12-month period."
---
May 26, 2009 4:10 PM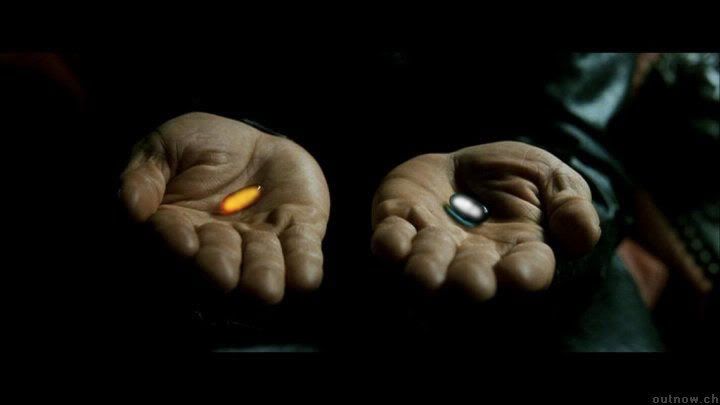 Emulex shareholders must make a choice…
Just in case you thought Broadcom was playing around with its hostile takeover bid for Emulex, yet another notice put out by Emulex today highlights another tactic Broadcom is using – an attempt to get shareholders to unseat Emulex's board of directors, replacing them with a board that would be more receptive to Broadcom's $9.25 / share tender offer.
Shareholders have now received two cards – a gold one and a white one. Signing the white one works in Emulex's favor; if enough investors sign the gold card, the board could be threatened with replacement. Not surprisingly, Emulex said in a letter to shareholders this morning, "We Urge You to NOT Tender Your Shares into Broadcom's Grossly Inadequate Offer and NOT to Sign a Gold Consent Solicitation Card from Broadcom. Please Sign and Return Our WHITE Card When You Receive It" (capitalization in the original).
The ball is in Emulex shareholders' court. Will they stick with Emulex's current management, or take the gold pill, and see how deep the rabbit hole goes?
Broadcom's offer to Emulex shareholders expires June 3.
---
May 26, 2009 4:07 PM
Hitachi Data Systems has put out a brain-teaser for storage industry watchers in anticipation of announcing a new system on a webcast scheduled for tomorrow. HDS CTO of Storage Architectures Claus Mikkelsen posted an anagram on his blog of the technology HDS will be making noise about tomorrow – REGRADES OUR CLASSY TREAT.
U.K. storage consultant Chris M. Evans solved the puzzle on his blog with STORAGE ARRAYS CLUSTERED or CLUSTERED STORAGE ARRAYS, although the ever-cheeky Register has a few more "adventurous" suggestions.
Here are a couple more, courtesy of Wordsmith.org:
A Lacerated Grosser Yurts
A Declaratory Egress Ruts
A Daycares Legs Torturers
A Carloads Regrets Surety
A Caldera Rogers Yet Rusts
Let us know if you've come up with any more good ones in the comments.
---
May 22, 2009 11:28 AM
Xiotech has rolled out a smaller entry-level configuration of its Emprise 7000 array, targeting branch offices and the midmarket. The single-controller Emprise 7000 Edge supports up to 10 of what Xiotech calls Intelligent Storage Elements (ISE), for a total maximum capacity of 160 TB.
Xiotech product management director Eric Lomascolo says the 7000 Edge also has a direct upgrade path to the dual-controller enterprise Emprise 7000, which supports up to 64 ISE for up to 1024 TB.
Xiotech also sells the Emprise 5000, a direct-attached storage (DAS) box, which users can stack to expand capacity. However, according to Lomascolo, the 7000 series includes software features not found in the 5000, including replication, which can be applied to the entire SAN from a single management point. Each 5000 unit has to be managed separately.
Xiotech has yet to add solid-state drive support to Emprise, but Lomascolo said it's on the roadmap and Xiotech will consider hybrid as well as purely solid-state offerings. Another trend among disk array vendors has been the development of software for automatic placement of data on SSDs according to performance needs, but Lomascolo said it's low on the priority list for Xiotech users. "It's absolutely something we'll make available, and today you can move data around with integration through our Web services interface," Lomascolo said. "But what we've seen so far from feature functionality surveys is that's at the bottom of what users really care about."
---
May 22, 2009 8:15 AM
Please excuse my voice this week, battling a cold.
Standard Podcast
Play Now
|
Play in Popup
|
Download
Stories referenced:
(0:25) NetApp acquires data deduplication specialist Data Domain for $1.5 billion
(2:15) EMC Corp. reveals storage automation plans at EMC World 2009
EMC World Reporter's Notebook
(5:31) EMC, AT&T open up Atmos-based cloud storage services
(7:03) IBM writes software to improve data placement on solid-state drives
(9:02) Sun tweaks tape platform while waiting for Oracle to take over
---