---
May 14, 2009 8:11 PM
If you've been paying attention to recent storage product news, you may detect a distinctly consumer-ish flavor. Several vendors have recently redoubled efforts to reach the ever-elusive small business, home office and tech-savvy consumer. So far this year, the wave of new products has included EMC's Iomega StorCenter ix4 product, Fabrik Inc. systems that were acquired by Hitachi GST, Seagate Technology's BlackArmor NAS, and various ReadyNAS systems from NetGear.
One analyst who follows the consumer space closely says these products may be hitting the market at just the right time, but vendors still may need to tweak their approach to get the attention of shoppers at Best Buy.
"Digitization is reaching critical mass" in the home and small-office market, said ABI Research digital home group senior analyst Jason Blackwell in an interview with Storage Soup this week. Blackwell recently authored a market research report declaring that consumers are growing comfortable with home networks and network-attached devices. Products have been refined to offer easier installation and more features, and digital multimedia has become mainstream for users who want to keep music and photos on home networked storage products.
Still, storage vendors and customer may need help finding each other. Retailers don't always provide that yet.
"There needs to be continued education in this market, of retailers as well as consumers," Blackwell said. "Usually [home storage systems] end up at Best Buy in the networking section. They really need to be located closer to the TVs" so consumers associate the storage boxes with what they're good for – streaming multimedia. In the networking section, they'll be mixed in with routers and other devices.
"Typically stores have really good salespeople for televisions, but the same cannot always be said about the networking section," he said. "Customers are kind of left on their own."
The products themselves can get closer to other devices as well, Blackwell said, in more ways than one – through integration and automation of media adapter cards to more easily network with those devices, and through attention to industrial design to look more like them. "Products need to look good, and provide a good overall experience for consumers," Blackwell said.
May 14, 2009 1:03 PM
Even with the sales expectation bar lowered due to the economy, CommVault still failed to clear it by a long way last quarter. Now CommVault CEO Bob Hammer is looking for data deduplication and management of storage clouds to pull his company out of its slump.
CommVault's revenue of $56.1 million last quarter was down 1% from last year and down 7% from the disappointing previous quarter, and well below its previous forecast of $63 million to $67 million. CommVault's net income of $200,000 for the quarter was down from $6.2 million in the same quarter last year.
Hammer blamed the poor results mainly on the economy, compounded by pricing discounts from his larger competitors Symantec and – to a lesser extent — EMC with its Avamar products.
"The numbers weren't good," Hammer told StorageSoup. "We got hit pretty hard clearly, but most of it was the economy. We found customers freezing budgets, reducing budgets, reducing capex. We also saw more competitive pricing pressures, but the big issue was the market locked up."
The good news, Hammer says, is CommVault has already seen a thaw in spending budgets and strong interest in sales of Simpana 8 driven by deduplication. CommVault released Simpana 8 in late January, and its large OEM partners Dell and Hitachi Data Systems will begin selling it this quarter.
CommVault's internal goals call for revenues to increase in double-digit percentages this quarter, but the company lacked the confidence to give any forecast. Hammer did say many customers' budget restrictions have lifted.
"It's too early to call this a big thaw, but it looks like the fundamentals are in place," Hammer said. "The whole psychology is lot more positive. Budgets are there and customers are initiating projects. There's still budget scrutiny, but it seems to be a lot easier to work with customers to close the deal."
Hammer said CommVault shuffled its workforce to try to increase revenue by placing more people in sales and reducing other areas. The vendor will also offer "more flexible" pricing and payment models to counter what Hammer calls Symantec's "kill CommVault in the cradle" discount programs. CommVault's average selling price dropped to around $200,000 last quarter from $250,000 the previous quarter.
Hammer said Simpana 8 gained several hundred customers in the quarter, including more than 100 for its block-level dedupe. He says the software dedupe product had a high win rate against dedupe appliances from Data Domain, Quantum and others.
"The release was extremely successful, which sounds interesting given that we missed our number," Hammer said.
CommVault is already looking to Simpana 9, which will likely be in beta late this year and in general release in mid-2010. The concentration will be on helping service providers managing storage in the cloud. Hammer says managed service providers are already a fast-growing segment of CommVault's customer base.
"Storage clouds represent a natural target for Simpana," he said. "There is no universal automated platform to manager internal and external clouds in a large global enterprise. We've been working on several innovative concepts to enable Simpana to be the first fully automated platform to deal with key aspects of cloud computing."
---
May 12, 2009 11:04 PM
In the wake of lawsuits filed by shareholders over its acquisition by Oracle, Sun Microsystems called for a meeting of shareholders to vote on the proposed merger and released background information about the negotiation process in an SEC filing today. And it's a fascinating read.
The industry was almost immediately abuzz after the filing hit Sun's website – Sun revealed in the document that there had been a third suitor in negotiations along with Oracle and, as widely reported, IBM. Aside from Oracle, no companies are actually named in the document. The others are referred to instead as Party A and Party B.
From widely reported details about Sun's negotiations with IBM, it seems clear the Blue Blue is Party A. Party B is much more mysterious, but a source told Bloomberg news that "Party " was Hewlett-Packard Co. According to the filing, Party B did due diligence but never made a formal offer.
The details of how negotiations fell apart with Party A are interesting, with offers ranging from $8.40 to $10 per share.
On April 3, 2009, Party A indicated that it wished to bring the process to a close. On April 4, 2009, legal counsel for Party A delivered to us and our counsel two versions of a merger agreement, indicating that these agreements represented Party A's final offer to acquire us and that such offer would expire at 6 p.m. that day if one of the two agreements were not executed by us prior to that time. One of the draft agreements proposed a price per share for our common stock of $9.40 in cash and the other proposed a price of $9.10 per share in cash. Each of the agreements contained certain material terms related to transaction certainty to which we and our advisors had previously objected. The $9.40 agreement also required us to take certain actions as a condition to Party A's obligation to take certain steps to obtain antitrust clearance, which we had previously communicated to Party A that our management considered impossible for us to satisfy. The $9.10 agreement did not contain this condition.
Oracle paid $9.50 per share, for a total of $7.4 billion including Sun's debts.
There has been speculation since the Oracle deal was announced about whether or not Oracle intends to maintain Sun's hardware business going forward, or spin it off to another vendor. However, the Sun SEC filing today also disclosed that Sun will be bought whole by Oracle and operated as a wholly owned subsidiary. Another section of the document indicates Oracle had approached Sun with offers to buy just the software business, which went nowhere.
The document also goes into fine-grained detail about estimated severance for practically all of Sun's upper management, including CEO Jonathan Schwartz ($9 million) and EVP of Systems John Fowler ($2,7 million). Whether or not they get those payoffs soon after the expected acquisition close (August 2009) is still anybody's guess.
---
May 12, 2009 6:09 PM
Because of how NetApp Inc.'s fiscal quarters fall, it was the first storage vendor to report results that included the month of January this year. As its second fiscal-quarter earnings call approaches May 20, Wall Street analysts are paying close attention to see what NetApp's earnings will say about March and April.
So far much of the speculation is derived from other vendors' reports on their January quarters, which in EMC's case included a prediction that storage spending will remain flat in the second calendar quarter of this year, and probably in the third quarter, too.
This week, however, financial analysts revised estimates in notes to clients, predicting that NetApp's revenues will be down, not flat, well below the Street consensus of $863-$865 million for the quarter (which would be down from $873 million for the previous quarter). Stifel Nicolaus analyst Aaron Rakers predicted the number will be closer to $830 million, while RBC Capital Markets analyst Jared Rinderer pegged his estimate at $840 million.
According to Rakers, "Derivative data points and our channel checks leave us to believe that NetApp will miss Street revenue estimates by a far margin, albeit likely offset by another quarter of better-than-anticipated [operational expense] management."
Specifically –
(1) EMC reported CLARiiON revenue declined by 18% [year over year (yr/yr)] and we estimate 33% sequentially. EMC did report that its Celerra revenue grew double-digits yr/yr during 1Q09 (vs. +42% yr/yr in 2008). (2) IBM, which accounted for 6% of NetApp's Jan 09 revenue (seasonal strength relating to IBM's 4Q08), reported that its storage revenue declined by 20% yr/yr, or we estimate as much as 40% sequentially. (3) Arrow and Avnet, which account for 20% of NetApp's total revenue (~30% of indirect revenue) both highlighted continued weak enterprise spending trends over the past few weeks, (4) Europe has been consistently highlighted as the weakest geography in terms of IT spending trends. NetApp generated 36% of its revenue from EMEA last quarter.
Rinderer said the channel had executed well, and focused more on regional weakness in EMEA. Rakers placed emphasis on NetApp's continued efforts to cut costs; if that's truly the only bright spot for NetApp this quarter, that'll make it the second quarter in a row. CFO Steve Gomo opened NetApp's previous earnings call by saying, "The financial highlight of our quarter was strong expense management."
---
May 11, 2009 7:23 PM
Tape backup company Tandberg is battling to establish a new foothold in the disk-based data protection market following the bankruptcy of its parent holding company in Europe.
Late last month Tandberg Data's Norwegian parent holding company filed for bankruptcy and was sold to creditor Cyrus Capital after it couldn't repay a lapsed loan. The holding company, Tandberg Data ASA, along with an R&D arm called Tandberg Storage ASA, were an umbrella over four regional sales offices in the U.S., Germany, Singapore and Tokyo. Nothing has changed yet for those regional subsidiaries in the bankruptcy.
McClain Buggle, product manager for Tandberg Data Corp. U.S., says the U.S. organization has its own development team in Boulder, Colo., and "we are moving forward with the development of our product line and expanding our offerings."
Today, Tandberg launched a virtual tape library (VTL) called the DPS1000 series. The VTL offers features like virtual tape stacking, in which data is stacked on virtual tape cartridges before being exported to physical tape for maximum tape utilization. Customers have the option of policy-driven tape export or native tape export that matches virtual tapes to physical tapes created by the backup application.
Tandberg's legacy is tape systems, and this is one of its first forays into disk-based backup. The product will face hurdles in a market that's been busily shoring up checkbox features/barriers to entry for some time now. The DPS1000 doesn't allow the backup application to control writes to tape, a feature that has been problematic for some users of VTLs for years. APIs such as Symantec's OpenStorage (OST) have been developed to overcome the issue with other VTL vendors.
Another key feature for VTLs today is the ability to deduplicate backup data. The importance of this feature for VTL users was the impetus for the partnership between EMC and dedupe VTL maker Quantum last year as well as IBM's acquisition of Diligent. Buggle said Tandberg wants to offer dedupe, but is still wrestling with the "limitations on writing to tape," which require either a method of deduping data on tape or a way to quickly reinflate data into its native format before writing it to a physical tape device. There have also been moves made elsewhere in the market on this issue, by backup software vendors CommVault with Simpana 8, and CA Inc. with ARCserve 12.5, which can both dedupe data sent to physical tape.
The DPS1000 is an iSCSI based appliance, and Tandberg is looking to use it to appeal to midmarket shops, according to Buggle. "We're not trying to compete with the enterprise guys," he said. Buggle said the company is aware of another trend in the VTL space, of a move among small and midsized companies to disk-only interfaces such as those offered by Data Domain and ExaGrid.
According to research by IDC, VTL is an $877 million market, with the overall data protection market placed at $2.6 billion. "I understand the trend, but I don't think the VTL fades off completely," Buggle said. Users may yet find that adding processes at the backup software level problematic for performance reasons, he said.
Still, storage analysts say there are table stakes in this market that Tandberg will have to catch up with if it hopes to gain significant traction. "I don't know what hope a VTL has at this point without deduplication," said backup expert W. Curtis Preston. "I also can't imagine what it's like for a company to begin developing a new dedupe product now."
---
May 11, 2009 6:53 PM
Microsoft's annual TechEd user conference kicks off today in Los Angeles, accompanied by the usual flurry of supporting news announcements from industry vendors. Today the theme seems to be remote data protection, whether file delivery to branch offices, or data backup and disaster recovery.
Riverbed Technology Inc. is the first wide-area data services (WAN optimization/WAFS) vendor to announce that it will support a new feature called Direct Access when it becomes available in Windows Server 2008 R2, due out in 2010. Direct Access will create "the equivalent of a VPN tunnel" for Windows 7 remote clients attaching to a Server 2008 R2 host in the data center. Another coming feature called BranchCache will allow files to be stored locally at branches for Windows 7 clients. BranchCache will be certified to run on Riverbed's SteelHead appliances at the branch office, according to Riverbed director of product marketing Apurva Dave.
As always when Microsoft expands into new areas, there's the specter of the operating system vendor subsuming the value-add of smaller, more specialized players, which Dave admitted was a fear for Riverbed when it first heard about BranchCache. However, as with its Windows Storage Server product, Microsoft is pulling in partners for delivery, and Riverbed is prepared to sell BranchCache as part of "the complete picture for the branch," which includes non-Windows and non-2008 Windows clients, Dave pointed out.
Also at TechEd, FalconStor Software Inc. will demonstrate a new product offering with partner Idera Software for backing up and single-instancing SharePoint documents. Idera's SharePoint backup software will do the data protection; FalconStor's File-interface Deduplication System (FDS) will do the data reduction. The co-marketed products will be available from both vendors.
Rounding out the remote data protection picture, Double-Take Software also indicated it's on the Microsoft bandwagon today with the announcement that its GeoCluster integrates with Windows Server 2008 failover clustering and Hyper-V.
Finally, Sanbolic announced SQL Server 2008 clustering support and automation tools for the Melio clustered file system (CFS).
These announcements follow Sanbolic's support for Hyper-V virtual servers, rolled out in January.
At that time, Scott Lowe, senior engineer for ePlus Technology, Inc. and a blogger on server virtualization, wrote that Sanbolic might be facing that old 'coopetition' bugaboo with Microsoft:
Clearly, Sanbolic wants to protect the value of Melio FS as Microsoft prepares to enter the clustered file system market with Cluster Shared Volumes (CSV), included in the R2 beta. It's unclear to me whether CSV is going to be limited to virtualization only, addressing the "one-VM-per-LUN" issue, or whether Microsoft will also support CSV in other applications. By optimizing Melio FS for shared access to objects like virtual disk files and by extending support to run Melio FS in VMs on all the major platforms, Sanbolic hopes to establish Melio FS as a "de facto" standard in Windows-based clustered file systems.
---
May 11, 2009 6:02 PM
Nhere's never a dull moment with Sun Microsystems. Not even the final weeks before the troubled company gets acquired by Oracle can be drama-free.
Sun publicly disclosed two potentially thorny legal issues in a 10-Q SEC filing on Friday that has set the presses buzzing. First, Sun may have, er, well, violated federal anti-bribery laws.
During fiscal year 2009, we identified activities in a certain foreign country that may have violated the Foreign Corrupt Practices Act (FCPA). We initiated an independent investigation with the assistance of outside counsel and took remedial action. We recently made a voluntary disclosure with respect to this and other matters to the Department of Justice (DOJ), Securities and Exchange Commission (SEC) and the applicable governmental agencies in certain foreign countries regarding the results of our investigations to date. We are cooperating with the DOJ and SEC in connection with their review of these matters and the outcome of these, or any future matters, cannot be predicted. The FCPA and related statutes and regulations provide for potential monetary penalties, criminal sanctions and in some cases debarment from doing business with the U.S. federal government in connection with FCPA violations, any of which could have a material effect on our business.
Few details are available yet about exactly where and what violations took place. The Associated Press reported that Oracle reps said the company knew about this before agreeing to acquire Sun.
Clearly Sun has had its problems over the past few years. Now the question becomes, where does it end? A substantial portion of Sun's business is in government. If it's blocked from doing business with that market sector, the effects could be devastating. Then, according to Enterprise Strategy Group analyst Brian Babineau, "the question is: do the penalties apply to the new entity" of Sun-Oracle?"
This does not bode well for Sun founder Scott McNealy's previously announced project to present open-source options to government agencies looking to cut costs. "I am pretty sure that recommendation will not be recieved with open arms given this scenario," said Babineau. "The government is unlikely to be associated with someone involved with giving or receiving bribes."
But wait, there's more! The second issue also relates to the Oracle acquisition. Sun shareholders have filed several class-action suits in response to the proposed deal. According to Sun's SEC filing:
Three putative shareholder class actions were filed by individual shareholders on April 20, 2009, April 30, 2009 and April 30, 2009, respectively, in Santa Clara County Superior Court naming Sun and certain of our officers and directors, as well as Oracle Corporation, as defendants. The complaints, which are similar, seek to enjoin the proposed acquisition of Sun by Oracle Corporation and allege claims for breach of fiduciary duty against the individual defendants and for aiding and abetting a breach of fiduciary duty against the corporate defendants. The complaints generally allege that the consideration offered in the proposed transaction is unfair and inadequate. Sun and the other defendants have not yet responded to the complaints.
This isn't an unheard-of event when two big companies are merging, but it's definitely something to keep an eye on.
---
May 8, 2009 6:24 PM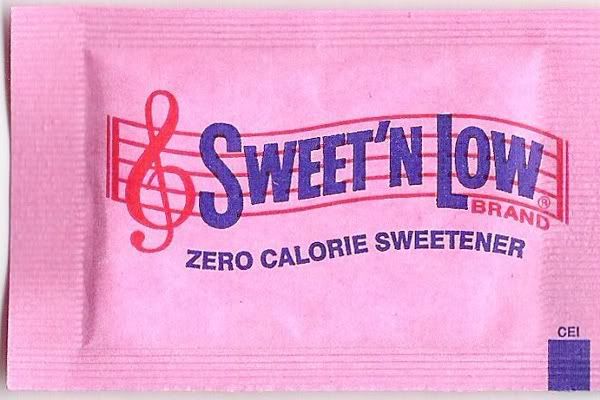 Storage and IT in general may be faring better than some other markets, but times are tough all over, and opening up wallets is a difficult task everywhere. Storage vendors are responding to the situation by offering deal-sweeteners they hope will boost users' confidence.
NEC's deal is the most dramatic – a 30-day free trial for its D-Series storage area networks (SANs). The 30-day period does not include shipping, installation or testing time – the customer determines when 30 days of production use have passed. If they are not satisfied, NEC will handle the de-install of the SAN and data migration to another array, as well as the return freight.
None of those services will come at a cost to the customer, according to Josh Eddy, director of product management for D-Series. "Those terms are what we've put in front of our lawyers and our customers," Eddy said. "It's that straightforward."
D-Series is sold by several undisclosed OEM partners in the media and entertainment space, but only NEC-branded versions come with the guarantee. "It hasn't been the most established name in the U.S., and we want users to be confident that there aren't risks in using this storage," he said.
In the current economy, companies are looking to avoid new capital expenditures regardless of how good the deal is. Market research and storage vendors' earnings reports for last quarter show people are investing in products that allow them to repurpose or squeeze more into systems they already have, rather than buying new arrays.
But many in the industry also expect something of a recovery toward the second half of this year, and data growth won't slow under these economic conditions, Eddy pointed out.
Other vendors are offering customers enticements to use their existing software and licensed features. Through its Switch It On program, Hitachi Data Systems is offering customers free virtualization software licenses through the end of the year if they use it to attach another vendor's storage to the HDS UPS-V platform. HDS will give free licenses to its basic virtualization OS, Hitachi Dynamic Provisioning, Tiered Storage Manager and In-System replication software.
Meanwhile, Nexsan sent out its own deal-sweetening announcement this week, saying that customers who activate its AutoMAID disk drive spin-down feature (also available with a 30-day free trial), they'll receive complimentary spare drives.
Look for more vendors to continue to jump on this bandwagon alongside new product announcements in the coming weeks.
---
May 8, 2009 1:32 PM
You know the drill:
05-07-2009 Storage Headlines
[ 7:00 ]
Play Now
|
Play in Popup
|
Download
Stories referenced:
(0:25) Microsoft refreshes Windows Storage Server
(1:33) Data storage vendors work on integration with Citrix Systems' XenServer
(3:42) IBM bundles up data protection for smaller companies
(5:03) Emulex issues hostile rejection to Broadcom's unsolicited $764M bid
          Broadcom takes another shot at Emulex *UPDATED*
(6:05) BakBone acquires continuous data protection partner Asempra
---
May 6, 2009 4:24 PM
3Par CEO Dave Scott spent a lot of time on his company's earnings call Tuesday evening talking about EMC's new Symmetrix V-Max. That makes sense, considering 3Par probably has the most to lose of all EMC rivals if V-Max is a hit with customers.
The V-Max EMC launched a month ago is a nod in some ways to 3Par's modular cluster-node architecture, and a move away from the giant monolith enterprise system. 3Par had success while people were waiting for the new Symmetrix – Tuesday it reported revenue of $48.5 million last quarter, an increase of 37% from last year and 1% from the fourth quarter of last year. That's compared to declines in EMC's Symmetrix and Clariion midrange systems of 18% year-over-year and 25% from the previous quarter. But what happens to 3Par's InServ business if EMC's sales spike from V-Max?
Scott came to his company's earnings call prepared to talk about V-Max, and launched into a lengthy answer when asked about it. He laid out what he considers V-Max's failings – no improved RAID management or ASIC-assisted workload, poor thin provisioning and limited support for wide striping, the system is an untested "version one" of a new architecture, and so on. "In other words," Scott concluded, "it does not have the agility or efficiency necessary for utility computing and virtual data centers. It seems to have missed the mark in much the same was the [IBM] XIV did."
Of course, EMC has already made its own case for the V-Max contradicting many of Scott's points, and will continue to try and press its case to 3Par customers. One feature where EMC is unquestionably ahead is in its support of solid state drives (SSDs). 3Par is the last major storage system vendor to add SSDs to the mix, and Scott says it's in no hurry to jump on the bandwagon.
"We believe that solid state disk will have a kind of meaningful place in data storage, but the price performance characteristics of it have to change," he said. "You should expect to see us include solid state disk maybe around the turn of the year, but the major benefit that solid state disk provides is something we achieve through autonomic wide striping, which is not necessarily available to many of the legacy incumbents' architectures. So our need for solid state disk is not nearly as significant as theirs."
---