---
December 10, 2009 3:30 PM
Weeks after rolling out solid-state drive (SSD) support in its SAN Volume Controller (SVC) based on SSDs from STEC, IBM has confirmed official support for Fusion-io — the partner it first worked with to preview SSDs in SVC.
However, rather than the SVC storage virtualization appliance, Fusion-io Flash storage will go inside System x servers in a "server-deployed storage tier," according to the IBM press release. IBM calls the device IBM High IOPS SSD PCIe Adapter for System x. It's available in 160 GB and 320 GB capacities.
When IBM disclosed its STEC partnership for SVC, it was a surprise, given the work it had already done with Fusion-io in a test bed it called Project Quicksilver. IBM officials said they went with STEC drives instead because Fusion-io's devices would be a separate unit attached to the SVC, while STEC's SSDs fit inside the SVC and require less rack space and power requirements for customers.
IBM is aiming the High IOPS Adapter based on Fusion-io at use cases such as "data-heavy graphics and 3-D renderings from medical research."
December 9, 2009 5:05 PM
Continuing a trend of alliances among large IT vendors this year, NetApp Inc. and Microsoft Corp. this week revealed a "formalization" of their strategic partnership, with a strong focus on integrating Microsoft's Hyper-V server virtualization software with NetApp storage systems.
The two companies have integrated products in the past, including NetApp's SnapManager software, which allows its storage arrays' snapshots to be controlled from Microsoft applications in their native management console. But NetApp vice president of solutions and alliances Patrick Rogers says this is the first formal agreement between the two companies.
The new three-year agreement will see "top to bottom" integration points between Microsoft applications and the Windows operating system with NetApp storage products. Rogers said NetApp's ApplianceWatch Pro 2.0, which added discovery, health monitoring, and performance monitoring of NetApp storage systems with Microsoft Systems Center Operations Manager, "warranted a longer-term committment" between the vendors.
The two companies will be "aligning roadmaps" around virtual infrastructure, application-based storage management, and cloud computing going forward, Rogers said. According to a joint press release announcing the partnership, joint Microsoft and NetApp products will also be on display at Microsoft Technology Centers and at industry events.
Rogers and Microsoft's Microsoft director of virtualization strategy David Greschler insisted the "formalization" of their partnership was not a response to the recently formalized alliance between Microsoft rival VMware, NetApp rival EMC, and Cisco. Those three also pledged to align roadmaps and product development going forward under an alliance called VCE.
"That's about a closed system," Greschler said of VCE. "Microsoft has always been about working with partners, but we're not locked into one approach."
Ostensibly, VCE isn't either — EMC CEO Joe Tucci made much of the VCE vendors continuing to offer "a la carte" products as well as the "fixed menu" of vBlock stacks. "It's completely coincidental," said Rogers. "This strategic alliance agreement has been in process since last summer." He added that the Microsoft/NetApp alliance "will focus on applications as well as virtualization."
Whether competition with VCE is the intent of the alliance or not, Taneja Group analyst Jeff Boles predicted in an email to Storage Soup yesterday that that's where the impact of this partnership will be felt.
"NetApp still remains pretty closely coupled to the VMware infrastructure, and I think if anything, even post-VCE, they'll still be gaining ground there," Boles wrote. "I think this is actually an incredibly important announcement from Microsoft's perspective, because this is the one area that they are substantially weaker than VMware in. In my book, storage for Microsoft is a bigger deal even than memory oversubscription.
"Meanwhile, NetApp simplifies storage management underneath a virtual infrastructure, whether that is VMware or Hyper-V. In response to some of the storage challenges, VMware is still struggling in some areas (messing with a multi-extent VMFS volume and then figuring out where and how to protect data is less than lots of fun). I've seen users shift to NetApp as the storage layer to overcome some of those issues. If Microsoft gets a leap on VMware's storage capabilities through partnership with NetApp (which at the end of the day the [EMC] Celerra guys will probably mimic), then they might be able to throw down with VMware in interesting new ways."
---
December 8, 2009 4:02 PM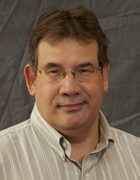 Profile: Dave Raffo
A startup that deduplicates and archives structured data to the cloud has a new name and new home.
Clearpace Software today changed its name to RainStor and moved its headquarters from the U.K. to San Francisco. RainStor was already the name of the archiving service Clearpace provided around its NPArchive database archiving software. The vendor will keep its developers in the U.K., but is moving operations to San Francisco because its future depends upon building industry partnerships.
Today, the company also released RainStor 3.5, aimed at customers such as telcos that deal with billions of customer data records. RainStor software can be delivered as a virtual appliance, embedded in an application through partners or integrated into a cloud service.
RainStor CEO John Bantleman claims his company's software can get 40-1 compression of data inside databases, and customers can retrieve data from archives without reinflating it. RainStor calls its technology "pattern deduplication," which stores individual patterns inside a database once to reduce the amount of data in the archive. Customers can query the archived data.
"We're not talking about offline and tape archiving," Bantleman said. "We're talking about giving customers the ability to access historical information at the same level of performance that they can when retrieving data from online storage."
Analyst Simon Robinson, storage research director for The 451 Group, says RainStor appears best positioned as a software as a service (SaaS) play. RainStor's SaaS Data Escrow service pprovides a third-party copy of data to ensure the data within SaaS applications is always available, and its Application Retirement service lets organizations keep historical data from legacy applications that are retired during migrations to new software applications.
"I don't see anybody else doing what they're doing on a technology level," Robinson said.
"Database archiving never really achieved its initial promise. They take it a step further with massive compression, and you're able to reinstate data without having to reinflate it."
RainStor has an OEM deal with data integration vendor Informatica, and NPArchive is integrated with EMC Centera. It claims more than 50 customers, including several telcos. Its ability to put together a partner channel will likely determine RainStor's success, especially if its future is in the cloud.
"We believe the use of the cloud for archiving and archiving services will dominate the industry," Bantleman said.
---
December 7, 2009 5:21 PM
Recent market research shows the storage industry began a rebound in the third quarter after two quarters of steep declines.
The first indications of this came from publicly traded storage vendors' earnings reports for the quarter, most of which showed storage revenues still below last year's levels while increasing over the first and second quarters of 2009.
According to IDC's Quarterly Disk Tracker :
Worldwide external disk storage systems factory revenues posted a 10.0% decline year over year, totaling $4.4 billion in the third quarter of 2009 (3Q09), according to the IDC Worldwide Quarterly Disk Storage Systems Tracker. For the quarter, the total disk storage systems market declined to $6.0 billion in revenues, a 9.6% decline from the prior year's third quarter
Steve Scully, research manager for Enterprise Storage at IDC, says these numbers represent an increase over last quarter when external revenue was $4.121 billion and overall storage revenue totalled $5.665 billion.
IDC's storage software report shows revenue of $2.87 million in the third quarter, a 7.9% decline from last year but a 1.2% increase from the second quarter.
Gartner's latest results showed a similar pattern. According to Gartner, the $3.9 billion in storage disk revenue last quarter represented a 7.3% decline from last year following double-digit declines in the first two quarters of 2009.
This pattern — a sharp decline in the first quarter, stabilization in the second and third quarter and a slight
increase for the fourth quarter — was predicted early in the year by some storage vendors and analysts. If this curve continues to play out, storage sales should see further recovery heading into 2010, though many industry watchers say the explosive growth period in systems between 2004 and 2007 will not be matched in the near future.
---
December 4, 2009 8:58 AM
12-03-2009 Storage Headlines
[ 9:01 ]
Play Now
|
Play in Popup
|
Download
Welcome back from the Thanksgiving break. Here are the stories you may have missed:
(0:25) EMC Centera Virtual Archive enables larger Centera clusters
(1:45) Brocade CEO Mike Klayko: We're not for sale
(3:03) Scale Computing develops IBM's GPFS for midmarket scale-out multiprotocol storage
(6:11) Nexenta Systems pushes NexentaStor forward with open storage and ZFS
(8:23) IBM chief engineer Barrera talks EMC-Cisco, XIV and solid-state drives
---
December 3, 2009 3:24 PM
I first met with representatives from Cirtas, a new storage startup still in semi-stealth mode (say that five times fast) at the 451 Group Client Conference last month. At the time, CEO and founder Dan Decasper and vice president of marketing Josh Goldstein didn't have much to share about Cirtas's plans except to say the goal was to "build cloud storage technology to make adoption much easier."
More recently, however, the company's website has gone public with a few more details:
Bluejet Cloud Storage Controllers reside in the enterprise data center on the existing network. To servers on the network, Bluejet looks and performs just like an on-site shared storage array. However, Bluejet stores the data in the cloud storage service of your choice, delivering infinite capacity and simplifying storage management.
Bluejet combines advanced storage array features with proprietary technology to seamlessly make cloud storage work like local storage.  
The site also contains this diagram:
From the looks of it and the claim about making the cloud perform like local storage, I would imagine the hardware box contains some solid-state storage for caching, and possibly some deduplication IP. The "Internet Cloud APIs" portion suggests it will also have a protocol translation layer for delivering storage to and from cloud systems with object interfaces via standard network protocols like NFS, CIFS, or iSCSI.
If so, it could be seen as a higher-end answer to CTERA's CloudPlug, or similar to technology Riverbed says it'll have out in 2010. Emulex is also working on a cloud HBA.
---
November 23, 2009 3:31 PM
Data Robotics, the brainchild of BlueArc founder Geoff Barrall, takes another step in moving from the consumer into the SMB networked storage space today with a self-healing iSCSI SAN that allows shared access among multiple hosts.
The Drobo Elite is the third model in the Drobo product portfolio, following the Drobo NAS box and DroboPro iSCSI appliance.
Drobo Elite connects up to 16 hosts — an update which includes new software to accomodate LUN masking and reservations as well as a second Gigabit Ethernet port– and inclcudes CHAP authentication for data security. The self-healing features, which Data Robotics calls BeyondRAID, remain the same.
A 16 TB DroboElite with 7200 RPM Western Digital SATA drives will be list priced under $6,000, Data Robotics director of marketing Jim Sherhart said. The company's VARs may bundle Microsoft Small Business Server or VMware licenses in with the new box.
While Drobo's self-healing features have won it fans in the consumer market, pushing into the low-end iSCSI SAN space will be a tougher row to hoe. DroboElite lacks features that have competitors offer, including native snapshots or replication, multiprotocol support, and connections to social networking services.
Sherhart says the eight-bay DroboPro will remain on the market for use as direct attached storage for SMBs.
.
---
November 20, 2009 8:59 AM
11-19-2009 Storage Headlines
[ 9:21 ]
Play Now
|
Play in Popup
|
Download
---
November 18, 2009 9:34 PM
Mozy says a high volume of traffic is to blame for a backup monitoring glitch flagged by a MozyHome user on his blog, but the online backup service says it has not lost any customer data.
Dan Frith, a technical consultant in Australia, wrote on his blog Penguin Punk earlier this week that he was seeing some quirkiness in Mozy's monitoring interface. He's been using MozyHome to backup an iMac with approximately 32 GB of data, he wrote, but last weekend the Mozy interface was only showing him 10.3 GB backed up at its data center.
Frith's posts (which include screenshots) also detail his interactions with Mozy support to get the problem sorted out, including the full text of an email Mozy sent him saying that if he initiates a full backup again, Mozy will "re-associate" the full data set with his account.
Frith indicated he's unimpressed with the workaround Mozy has suggested. "The point is that if I needed to recover data from Mozy today I would only be able to get back 10.x GB," he wrote. "That seems uncool. Very uncool."
Mozy responded to my request for comment with a statement through a spokesperson:
recently, we experienced a high volume of data center traffic that prevented the Mozy client from adequately identifying files that were previously backed up. As a result, Mozy is sending third or fourth copies of the same files to our data centers.

Our development team is working right now to address the issue and expects to have this fixed soon. We want our customers to know, however, that we have not lost any of their information.
This is not the first complaint to surface about Mozy recently. In September, backup expert W. Curtis Preston also blogged about how his Mozy agent didn't notify him it wasn't backing up data. Last year, commercial users of MozyPro also said they were frustrated by long restore times with the service.
---
November 17, 2009 7:18 PM
Another industry executive has defected to Xiotech Corp., this time from IBM, a little over a month after the company hired a former EMC executive as CEO.
Xiotech issued a press release today announcing the appointment of Brian Reagan as senior vice president of marketing and business development. Reagan spent eight years at EMC before his time at Arsenal Digital and then IBM:
Reagan comes to Xiotech from IBM, where he served as global strategy and portfolio executive for the company's $1 billion Business Continuity and Resiliency Services division. In this role, he was a primary voice in IBM's cloud strategy and was responsible for accelerating sales of the global portfolio, aligning investments and resources to strategic business goals and collaborating with other corporate leaders worldwide. Reagan joined IBM as part of its acquisition of Arsenal Digital Solutions, where he served for three years as executive vice president and chief marketing officer. Reagan led all marketing functions at Arsenal, and is credited with transforming the company's position in the industry in that time.
Xiotech CEO Alan Atkinson has now hired two top exectuives with EMC backgrounds. Atkinson brought aboard Jim McDonald as chief strategy officer in October. McDonald joined EMC with Atkinson from WysDM Software, where he was chieft technical officer. He also served in a CTO capacity with EMC. Atkinson's and McDonald's resumes also include jobs at StorageNetworks and Goldman Sachs before WysDM.
Reagan is quoted in the press release saying the company is setting up a marketing blitz around its ISE self-healing disk array. ""We're going to crank it up a few notches and make some noise out there." You can read more on this strategy in our Q&A with Atkinson when he was hired as CEO in September.
---