---
May 11, 2009 6:53 PM
Microsoft's annual TechEd user conference kicks off today in Los Angeles, accompanied by the usual flurry of supporting news announcements from industry vendors. Today the theme seems to be remote data protection, whether file delivery to branch offices, or data backup and disaster recovery.
Riverbed Technology Inc. is the first wide-area data services (WAN optimization/WAFS) vendor to announce that it will support a new feature called Direct Access when it becomes available in Windows Server 2008 R2, due out in 2010. Direct Access will create "the equivalent of a VPN tunnel" for Windows 7 remote clients attaching to a Server 2008 R2 host in the data center. Another coming feature called BranchCache will allow files to be stored locally at branches for Windows 7 clients. BranchCache will be certified to run on Riverbed's SteelHead appliances at the branch office, according to Riverbed director of product marketing Apurva Dave.
As always when Microsoft expands into new areas, there's the specter of the operating system vendor subsuming the value-add of smaller, more specialized players, which Dave admitted was a fear for Riverbed when it first heard about BranchCache. However, as with its Windows Storage Server product, Microsoft is pulling in partners for delivery, and Riverbed is prepared to sell BranchCache as part of "the complete picture for the branch," which includes non-Windows and non-2008 Windows clients, Dave pointed out.
Also at TechEd, FalconStor Software Inc. will demonstrate a new product offering with partner Idera Software for backing up and single-instancing SharePoint documents. Idera's SharePoint backup software will do the data protection; FalconStor's File-interface Deduplication System (FDS) will do the data reduction. The co-marketed products will be available from both vendors.
Rounding out the remote data protection picture, Double-Take Software also indicated it's on the Microsoft bandwagon today with the announcement that its GeoCluster integrates with Windows Server 2008 failover clustering and Hyper-V.
Finally, Sanbolic announced SQL Server 2008 clustering support and automation tools for the Melio clustered file system (CFS).
These announcements follow Sanbolic's support for Hyper-V virtual servers, rolled out in January.
At that time, Scott Lowe, senior engineer for ePlus Technology, Inc. and a blogger on server virtualization, wrote that Sanbolic might be facing that old 'coopetition' bugaboo with Microsoft:
Clearly, Sanbolic wants to protect the value of Melio FS as Microsoft prepares to enter the clustered file system market with Cluster Shared Volumes (CSV), included in the R2 beta. It's unclear to me whether CSV is going to be limited to virtualization only, addressing the "one-VM-per-LUN" issue, or whether Microsoft will also support CSV in other applications. By optimizing Melio FS for shared access to objects like virtual disk files and by extending support to run Melio FS in VMs on all the major platforms, Sanbolic hopes to establish Melio FS as a "de facto" standard in Windows-based clustered file systems.
May 11, 2009 6:02 PM
Nhere's never a dull moment with Sun Microsystems. Not even the final weeks before the troubled company gets acquired by Oracle can be drama-free.
Sun publicly disclosed two potentially thorny legal issues in a 10-Q SEC filing on Friday that has set the presses buzzing. First, Sun may have, er, well, violated federal anti-bribery laws.
During fiscal year 2009, we identified activities in a certain foreign country that may have violated the Foreign Corrupt Practices Act (FCPA). We initiated an independent investigation with the assistance of outside counsel and took remedial action. We recently made a voluntary disclosure with respect to this and other matters to the Department of Justice (DOJ), Securities and Exchange Commission (SEC) and the applicable governmental agencies in certain foreign countries regarding the results of our investigations to date. We are cooperating with the DOJ and SEC in connection with their review of these matters and the outcome of these, or any future matters, cannot be predicted. The FCPA and related statutes and regulations provide for potential monetary penalties, criminal sanctions and in some cases debarment from doing business with the U.S. federal government in connection with FCPA violations, any of which could have a material effect on our business.
Few details are available yet about exactly where and what violations took place. The Associated Press reported that Oracle reps said the company knew about this before agreeing to acquire Sun.
Clearly Sun has had its problems over the past few years. Now the question becomes, where does it end? A substantial portion of Sun's business is in government. If it's blocked from doing business with that market sector, the effects could be devastating. Then, according to Enterprise Strategy Group analyst Brian Babineau, "the question is: do the penalties apply to the new entity" of Sun-Oracle?"
This does not bode well for Sun founder Scott McNealy's previously announced project to present open-source options to government agencies looking to cut costs. "I am pretty sure that recommendation will not be recieved with open arms given this scenario," said Babineau. "The government is unlikely to be associated with someone involved with giving or receiving bribes."
But wait, there's more! The second issue also relates to the Oracle acquisition. Sun shareholders have filed several class-action suits in response to the proposed deal. According to Sun's SEC filing:
Three putative shareholder class actions were filed by individual shareholders on April 20, 2009, April 30, 2009 and April 30, 2009, respectively, in Santa Clara County Superior Court naming Sun and certain of our officers and directors, as well as Oracle Corporation, as defendants. The complaints, which are similar, seek to enjoin the proposed acquisition of Sun by Oracle Corporation and allege claims for breach of fiduciary duty against the individual defendants and for aiding and abetting a breach of fiduciary duty against the corporate defendants. The complaints generally allege that the consideration offered in the proposed transaction is unfair and inadequate. Sun and the other defendants have not yet responded to the complaints.
This isn't an unheard-of event when two big companies are merging, but it's definitely something to keep an eye on.
---
May 8, 2009 6:24 PM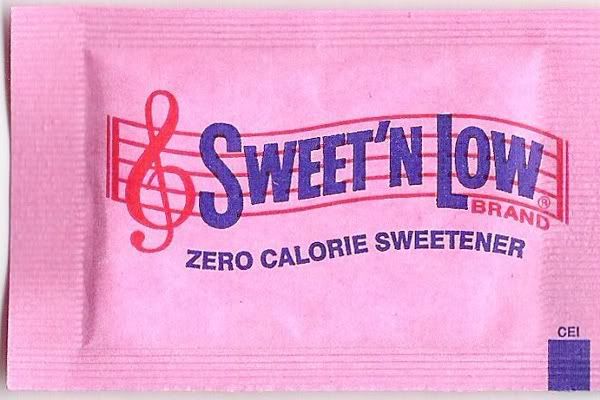 Storage and IT in general may be faring better than some other markets, but times are tough all over, and opening up wallets is a difficult task everywhere. Storage vendors are responding to the situation by offering deal-sweeteners they hope will boost users' confidence.
NEC's deal is the most dramatic – a 30-day free trial for its D-Series storage area networks (SANs). The 30-day period does not include shipping, installation or testing time – the customer determines when 30 days of production use have passed. If they are not satisfied, NEC will handle the de-install of the SAN and data migration to another array, as well as the return freight.
None of those services will come at a cost to the customer, according to Josh Eddy, director of product management for D-Series. "Those terms are what we've put in front of our lawyers and our customers," Eddy said. "It's that straightforward."
D-Series is sold by several undisclosed OEM partners in the media and entertainment space, but only NEC-branded versions come with the guarantee. "It hasn't been the most established name in the U.S., and we want users to be confident that there aren't risks in using this storage," he said.
In the current economy, companies are looking to avoid new capital expenditures regardless of how good the deal is. Market research and storage vendors' earnings reports for last quarter show people are investing in products that allow them to repurpose or squeeze more into systems they already have, rather than buying new arrays.
But many in the industry also expect something of a recovery toward the second half of this year, and data growth won't slow under these economic conditions, Eddy pointed out.
Other vendors are offering customers enticements to use their existing software and licensed features. Through its Switch It On program, Hitachi Data Systems is offering customers free virtualization software licenses through the end of the year if they use it to attach another vendor's storage to the HDS UPS-V platform. HDS will give free licenses to its basic virtualization OS, Hitachi Dynamic Provisioning, Tiered Storage Manager and In-System replication software.
Meanwhile, Nexsan sent out its own deal-sweetening announcement this week, saying that customers who activate its AutoMAID disk drive spin-down feature (also available with a 30-day free trial), they'll receive complimentary spare drives.
Look for more vendors to continue to jump on this bandwagon alongside new product announcements in the coming weeks.
---
May 8, 2009 1:32 PM
You know the drill:
05-07-2009 Storage Headlines
[ 7:00 ]
Play Now
|
Play in Popup
|
Download
Stories referenced:
(0:25) Microsoft refreshes Windows Storage Server
(1:33) Data storage vendors work on integration with Citrix Systems' XenServer
(3:42) IBM bundles up data protection for smaller companies
(5:03) Emulex issues hostile rejection to Broadcom's unsolicited $764M bid
          Broadcom takes another shot at Emulex *UPDATED*
(6:05) BakBone acquires continuous data protection partner Asempra
---
May 6, 2009 4:24 PM
3Par CEO Dave Scott spent a lot of time on his company's earnings call Tuesday evening talking about EMC's new Symmetrix V-Max. That makes sense, considering 3Par probably has the most to lose of all EMC rivals if V-Max is a hit with customers.
The V-Max EMC launched a month ago is a nod in some ways to 3Par's modular cluster-node architecture, and a move away from the giant monolith enterprise system. 3Par had success while people were waiting for the new Symmetrix – Tuesday it reported revenue of $48.5 million last quarter, an increase of 37% from last year and 1% from the fourth quarter of last year. That's compared to declines in EMC's Symmetrix and Clariion midrange systems of 18% year-over-year and 25% from the previous quarter. But what happens to 3Par's InServ business if EMC's sales spike from V-Max?
Scott came to his company's earnings call prepared to talk about V-Max, and launched into a lengthy answer when asked about it. He laid out what he considers V-Max's failings – no improved RAID management or ASIC-assisted workload, poor thin provisioning and limited support for wide striping, the system is an untested "version one" of a new architecture, and so on. "In other words," Scott concluded, "it does not have the agility or efficiency necessary for utility computing and virtual data centers. It seems to have missed the mark in much the same was the [IBM] XIV did."
Of course, EMC has already made its own case for the V-Max contradicting many of Scott's points, and will continue to try and press its case to 3Par customers. One feature where EMC is unquestionably ahead is in its support of solid state drives (SSDs). 3Par is the last major storage system vendor to add SSDs to the mix, and Scott says it's in no hurry to jump on the bandwagon.
"We believe that solid state disk will have a kind of meaningful place in data storage, but the price performance characteristics of it have to change," he said. "You should expect to see us include solid state disk maybe around the turn of the year, but the major benefit that solid state disk provides is something we achieve through autonomic wide striping, which is not necessarily available to many of the legacy incumbents' architectures. So our need for solid state disk is not nearly as significant as theirs."
---
May 5, 2009 8:40 PM
Remember Windows Storage Server 2008, the OEM product from Microsoft built on its Widows Server 2008 file serving capabilities? Microsoft talked about it a bit last year before going quiet – the official Microsoft Windows Storage Server blog was last updated in June.
But Microsoft sent word today that WSS08 was released to OEM partners, which means you should be seeing products from the likes of Hewlett-Packard, Dell and others based on it over the next few months.
Microsoft has taken what was essentially a NAS platform — Windows Storage Server 2003 – and given it block storage capabilities with an iSCSI software target. WSS08 will also include single instance storage to store duplicate files only once. Microsoft will host a webcast introducing WSS08's new features on Thursday.
---
May 5, 2009 5:45 PM
A Massachusetts court has found in EMC Corp.'s favor after the vendor took its former storage division president David Donatelli to court over a non-compete clause in his contract the storage giant argues should prevent him from taking a new position at rival Hewlett-Packard Co. (HP).
Reuters reported that Donatelli will not start his new job with HP as scheduled today. According to the report:
The court ruled former EMC storage division president David Donatelli could not proceed with plans to start a job on Tuesday as head of HP's storage, server and networking groups, until the two companies resolve a legal dispute over the terms of a non-compete clause he signed with EMC.
[…]
"The court concludes that the covenant which Donatelli signed is an enforceable contract, is not unreasonably broad (at least on its face) and serves legitimate business interests of EMC," Stephen Neel, Justice of Massachusetts Suffolk County Superior Court, said in the order issued on Monday.
"Donatelli's intention to work for HP in California, which has a statutory prohibition on covenants not to compete, does not warrant denial of EMC's request for injunctive relief."
 
If Donatelli wants to get the preliminary injunction preventing him from starting work with HP lifted, he has to prove in the Massachusetts court that his role with HP, which also covers servers and networking, is mostly unrelated to his work with EMC.
In the meantime, this EMC case is actually a countersuit filed in response to litigation from Donatelli in California seeking to invalidate his EMC contract's noncompete clause. As noted in the Reuters article, California has a different stance on such clauses from Massachusetts; if opposite rulings are found in separate states, "nobody really knows definitively at this point what the next step would be," according to sources close to the case.
EMC has been tight-lipped so far on the case. A a spokesperson today would say only, "EMC is aware of the court's decision." HP released a longer statement, which read, in part, "the court's order is preliminary, and we are confident that Mr. Donatelli will be permitted to join HP in a leadership role once a full hearing of the issues is held. We are similarly disappointed by the lengths to which EMC has gone to impede Mr. Donatelli's efforts to seek other employment."
---
May 5, 2009 8:59 AM
Broadcom fired its counter salvo at Emulex today – taking its $764 million offer directly to shareholders.
A day after the Emulex board turned down Broadcom's offer to buy the HBA vendor, Broadcom made a tender offer to Emulex shareholders to buy their stock for $9.25 in cash. That's the same price per share Broadcom offered the Emulex board in December. The new offer expires June 3.
Broadcom also said it filed a preliminary consent solicitation statement to amend Emulex's bylaws to allow stockholders to call a special meeting of stockholders. Cutting through the legal jargon, that means Broadcom is trying to get Emulex shareholders to call a meeting and vote to sell their stock to Broadcom.
Broadcom's press release points out the offer represents a 62% price premium over Emulex's stock price for the 30 days before Broadcom first made its offer public April 21, and a 40% premium over the price on April 20. However, Broadcom's offer is below Emulex's opening price today of $10.75. Financial analyst Kaushi Roy of Wedbush Morgan Securities says Emulex's rising stock price "means that Emulex shareholders believe that Broadcom 'really' wants it and that Broadcom will increase the offer price."
Broadcom urged Emulex shareholders to overturn the board's decision.
"The Emulex board's response on Monday and its continued unwillingness to engage in discussions with Broadcom are clearly not in the best interests of either its stockholders or its customers," Broadcom CEO Scott McGregor said in a statement. "This intransigence could cause needless delay in efforts to combine our two companies, leading to further deterioration of Emulex's market share and stockholder value.
"While we much prefer to arrive at a negotiated agreement with Emulex, the Emulex board has left us with no choice but to ask Emulex stockholders to call for a special meeting of stockholders so that they can consider the merits of our offer for themselves."
Broadcom's release also answered statements Emulex management has made since the offer was made public. Referring to 10-Gigabit Ethernet OEM design wins Emulex says it has earned at Broadcom's expense, Broadcom claims "[Emulex] has failed to demonstrate an ability to convert design wins into either revenue growth or market share. Over the last several years, including this most recent quarter, Emulex has continued to lose share to its larger competitor [QLogic]."
Broadcom also pointed out financial analyst estimates for Emulex lowered expectations for Emulex revenue this year and next after the vendor's latest earnings report, "suggesting that Emulex's future standalone opportunities amid increased competition remain highly uncertain."
Emulex sent out a release this afternoon saying its board will review the tender offer, and advised its stockholders to take no action on the consent solicitation. "The Emulex Board will make its recommendation on the tender offer and respond to the consent solicitation in due course," the company said in a release.
When I spoke to Emulex COO Jeff Benck yesterday after Emulex rejected the offer, I asked him about the possibility of Broadcom appealing directly to shareholders.
"I think shareholders are looking for best value they can get and we have to do a good job of describing our value and what we can bring to table," Benck said.
In other words, the two management teams are competing to convince shareholders they represent the brighter future.
---
May 4, 2009 5:27 PM
The more conversations I have about FCoE, the blurrier the distinctions get between its value prop and InfiniBand's. The declaration today that InfiniBand switch maker Voltaire plans to get in to the Converged Enhanced Ethernet (CEE) game with a new line of "FCoE-ready" Ethernet switches just reinforces that idea.
Voltaire VP of marketing Asaf Somekh said that the similarities are not coincidental. CEE, sometimes called Data Center Ethernet (DCE), is being worked on by "all the same people who defined the InfiniBand standard 10 years ago," he said. "Some features have been borrowed and sometimes stolen from InfiniBand, which has been lossless since day one." Both InfiniBand and FCoE are supposed to consolidate the 'first hop' networking infrastructure, carrying both Ethernet and FC packets over a converged pipe.
Somekh said Voltaire remains committed to InfiniBand, but "if Ethernet is going to add features that require InfiniBand expertise, why not leverage that opportunity?" The concept, software and chassis for the new 10 GbE switches will be based on the current InfiniBand models. The company has had parallel engineering teams working on InfiniBand and Ethernet for more than 18 months, according to Somekh.
Voltaire will focus on layer-2 data center switching rather than top-of-rack or edge switches with its switches when it ships them later this year. It plans to team up with server vendors to compete with Cisco's Unified Computing System (UCS). "A complete solution is a valid thing to do, but Voltaire switches are scalable to thousands of servers and compatible with any server OEM," Somekh said
The product itself will run Ethernet and will be "FCoE ready," but "the gateway functionality of FCoE, transmitting Fibre Channel traffic, happens at the top of the rack," Somekh said. "FCoE is a nice architecture, and people are definitely interested, but it will be some time before it's [built out]."
---
May 1, 2009 8:52 PM
Of all the storage companies that have reported their earnings for last quarter, only one has increased revenue from the previous quarter. And that was the smallest of the public storage systems vendors – Compellent.
Compellent's revenue of $28.1 million in the first quarter of 2009 ticked up from $26.7 million in the last quarter of 2008. That earned Compellent $1 million in income. That and a 4% revenue increase are modest under normal circumstances but not bad during a recession. Compellent added 98 customers in the quarter, with 55% of its revenue coming from existing rather than new customers.
"We grew revenue by hitting a lot of singles," Compellent CEO Phil Soran said. "We did not have large revenue deals to get us to this revenue growth."
While it's unlikely that big storage vendors such as EMC and NetApp are worried about a singles-hitter chipping away at their business, Compellent's success helps showcase what people are spending their storage budgets on these days.
Compellent tends to sell its modular systems to smaller companies who use its software such as thin provisioning and Automated Tiered Storage to manage data better, and then buy more capacity when needed. These customers aren't cutting back spending as much as large enterprises who have been overbuying storage for years.
"Selling into the enterprise is a little more challenging than in midsize enterprises, but we've made some inroads there," Soran says, pointing to the addition of Travelers Insurance and the FBI as customers. "Large enterprises buy 30 terabytes every month whether they need it or not. The economy has affected them. In midsize companies, they know when they need it and they buy more storage when they need it. Customers still have to store data but find more efficient ways to do it."
Compellent started rolling out solid state drives last quarter, and Soran says even midrange customers are using them. Hedge fund Munder Capital Management will appear at Compellent's C-Drive users' conference next week to discuss its use of SSDs with Complellent's Storage Center system.
Automated Tiered Storage is a key piece of Compellent's SSD strategy. The application is designed to move data intelligently among tiers, a capability industry experts and some of Compellent's large competitors say will be necessary to make SSDs catch on.
"Automated Tiered Storage is the killer app for solid state devices," Soran said. "People have to find a way to manage inactive data, and solid state heightens the need for it."
Compellent also facilitates smaller purchases because it has one platform that customers upgrade by adding cards for different functionality and doing software upgrades instead of forklift upgrades. Soran says support for 8 Gbps FC, 10-Gigabit Ethernet and Fibre Channel over Ethernet (FCoE) and better integration with server virtualization is on the roadmap.
But Compellent's streak of 14 straight quarters of sequential revenue growth is in jeopardy. The company's guidance of from $27 million and $29 million for this quarter means it would have to get nearer the top than the bottom to increase over last quarter. It was also a little lower than financial analysts expected, although analysts see Compellent continue to stroke singles for the near future.
"In the field, we continue to see Compellent experience solid win rates, increasing deal sizes, and nice recurring revenue streams," Amit Daryanani of RBC Capital Markets wrote in a note to clients. "Overall, we continue to see Compellent winning deals primarily on feature/function and scale."
---