---
July 28, 2017 7:26 AM
Data protection
Though they existed in the same general market, Axcient and eFolder had different technologies, different platforms and different customer bases. They're all the same now.
Axcient and eFolder said Thursday that they are merging, bringing together Axcient's cloud-based disaster recovery and data protection platform and eFolder's cloud business continuity, cloud file sync and cloud-to-cloud backup. The new company will be called … well, we're not sure about that yet.
"We plan on converging these technologies to become the best in breed in this category of backup and disaster recovery," said Matt Nachtrab, who just last week was named CEO of eFolder and will run the combined company. "The technology is really driving the desire of bringing these companies together."
The eFolder line of products, including backup and disaster recovery platform Replibit, which it acquired last year, is geared toward SMBs. Replibit enables recovery on an appliance or in the eFolder cloud. The vendor also sells Anchor file sync and Cloudfinder cloud-to-cloud backup software.
Axcient is a pioneer of disaster recovery as a service (DRaaS), said Justin Moore, its founder and CEO who will be chief strategy officer of the combined company. In addition to DRaaS, Axcient provides copy data management, orchestration and automation under a single cloud-based server, Moore said. The vendor brings a more midmarket reach, but also hits SMBs and the enterprise.
Over time, Nachtrab said he expects the combined company's offerings to feel more like a suite of products than separate lines.
The two companies claim more than 50,000 customers with a reach of 4,000 managed service providers (MSPs) after the merger.
Nachtrab said the new management team has not yet decided on what to call the combined company, though he threw out the idea of calling it Axcient.
"The Axcient brand name is very strong," Nachtrab said. Either way, he said, the company will likely keep the Axcient or eFolder brands for its products and services.
The idea to merge came when Axcient went looking for funding, a quest that led it to private equity firm K1 Capital Investment. K1 owned controlling interest in eFolder and decided to fund Axcient and bring the two companies under common management.
Axcient and eFolder describe the convergence as a merger rather than one company acquiring the other. They have not disclosed financial details of the transaction.
Integration work ahead
While eFolder hosts its cloud services in its own data center, Axcient uses the public cloud. After the companies' products are integrated, Nachtrab said eFolder will be able to move its data to the public cloud by using Axcient Fusion technology.
Axcient Fusion, an orchestration and automation software platform that launched last year, targets the midmarket through both MSPs and direct sales. And eFolder sells almost entirely through MSPs.
Kevin Hoffman, an eFolder founder, will serve as CTO of the combined company. Hoffman held that position at eFolder before the merger.
Nachtrab said they have offered jobs to all Axcient and eFolder employees. If all accept, the company will have more than 300 employees.
The combined company will keep its four offices for now, Nachtrab said. Axcient's headquarters are in Mountain View, Calif.,  with satellite offices in Austin, Texas and Smolensk, Russia, while eFolder is based in Denver.
The merger is the second convergence of backup and recovery companies this month.  Earlier in July, data protection vendor Arcserve acquired cloud provider Zetta and its backup and recovery technology.
July 25, 2017 7:41 PM

Profile: Carol Sliwa
Seagate Technology changed its CEO, reported a revenue miss, and disclosed plans to cut 600 jobs — all on the same day.
The hard disk drive and systems vendor today said Dave Mosley, the company's president and chief operating officer, will take over as CEO on Oct. 1. That's when Steve Luczo will give up the CEO job to become executive chairman.
Luczo served as Seagate's CEO for 16 of the past 20 years. Mosley, who has worked at Seagate since 1995, immediately joins the company board.
Seagate revenue drops
The Cupertino, Calif., storage vendor's $2.4 billion in revenue for its fiscal fourth quarter came in below the Wall Street analysts' consensus estimate of $2.56 billion and the $2.65 billion the company reported for the same quarter a year ago. Seagate revenue was also down for the full 2017 fiscal year, with $10.8 billion compared to last year's $11.2 billion.
Luczo said the overall Seagate revenue results were about 5% below plan. He said roughly half the shortfall came from its cloud storage systems and the rest from weakened demand for enterprise hard disk drives (HDDs) and channel inventory management in the NAS and surveillance markets.
Seagate shipped 23.4 exabytes (EB) of enterprise HDD capacity in its fiscal fourth quarter — off from the 26.9 EB in the same quarter a year ago. The shipped capacity for mission-critical enterprise HDDs was constant at 2.2 EB, but the near-line enterprise HDD capacity fell to 21.2 EB from 24.7 EB a year ago.
Seagate's enterprise HDD capacity reached a high-water mark in the first fiscal quarter of 2017 at 28.1 EB, including 25.7 EB for near-line and 2.4 EB for mission-critical HDDs. In the second fiscal quarter, the shipped enterprise mission-critical HDD capacity hit 2.6 EB, but the near-line HDD capacity plummeted to 21.6 EB and has declined slightly with every subsequent quarter.
Another cloud hanging over storage vendors is the ongoing NAND flash shortage. Although solid-state drives (SSDs) aren't its main business, Seagate sells enterprise SSDs to server and storage OEMs and includes flash in the storage systems it sells.
Luczo did not specifically mention NAND flash, but he noted the end-to-end storage supply chain continued to experience price increases of two times to three times in the memory market. Seagate anticipates the situation will improve over the next several quarters, he said.
CFO Dave Morton said he was optimistic about the enterprise HDD market, due to expected growth in hyperscale and cloud storage. He said he remains confident about Seagate's near-line HDD portfolio across a variety of capacity points, including 10 TB and 12 TB HDDs that are ramping up in production.
Seagate to cut jobs
To cope with the current Seagate revenue drop, the company's global headcount reduction should produce approximately $90 million in annual savings.
The company expects to complete the job cuts by the end of September, according to Seagate's Form 8-K filing with the U.S. Securities and Exchange Commission.
Morton said the restructuring would help reduce operating expenses to about $400 million per quarter by the end of the year, with a long-term target of roughly $375 million per quarter.
The CEO change follows a series of other executive changes during the last 18 months. Those include Morton's shift to CFO and Jeff Nygaard's move to oversee all manufacturing in his role as senior vice president of operations. Other recent appointments included Jim Murphy as executive vice president of worldwide sales and marketing, Kate Schuelke as chief legal officer and Ravi Naik as chief information officer.
Luczo says Seagate revenue not the whole story
Although Seagate failed to achieve its main targets in Luczo's penultimate quarter as CEO, he noted that the company had "effectively achieved" its operating margin and gross margin profitability targets for the full 2017 fiscal year that ended on June 30.
Luczo corrected an analyst who congratulated him on his retirement during the earnings call. "Much to my children's chagrin, I have not retired," he said, pointing out he will remain on as chairman to focus on strategic growth initiatives and other opportunities.
He quickly added, "I suppose I did retire from the CEO job," and sounded like he will not miss it.
"As I said to someone the other day, running a disk drive company is a little bit like driving in stop-and-go traffic," Luczo said. "Sometimes you're going 15 miles an hour and sometimes you're going 85 miles an hour. But you usually get to your destination on time and no one's hurt. But it's stressful for the driver and oftentimes for the passengers, too. So I think we have a younger driver with better reaction times now."
Rival Western Digital will likely produce much less surprise when it reports earnings Thursday. Western Digital a month ago confirmed its previous guidance of $4.8 billion for last quarter and upgraded its profit forecast.
---
July 25, 2017 9:35 AM
SoftNAS engineers encountered a problem early this year with Amazon Web Services and Microsoft Azure clouds that caused a delay in the SoftNAS Cloud NAS 3.5 release.
The engineers hit a snag while doing quality assurance testing on pushing petabyte-scale migrations into the cloud using the SoftNAS primary storage filer. They needed to get the testing done in one month's time, but the public cloud's algorithms had other ideas.
"When you are moving massive amounts of data in the cloud, you have to have parallel I/O streams," said Rick Braddy, CEO of SoftNAS. "When you do that, (the algorithms) start stiff-arming you and telling you to slow down. When you start sending data too fast, they start penalizing you. You get error messages and you have to do a retry."
SoftNAS engineers hit a wall with the ingest rates. This problem forced them to innovate out of necessity because at the pace the cloud algorithms were dictating, the quality assurance testing would have taken six months to put a few petabytes into the cloud.
So the engineers developed patent-pending ObjFast technology, and integrated it into the company's latest version of its SoftNAS Cloud NAS. The company claims the software-defined-storage product writes to the cloud more than twice as fast as previous SoftNAS Cloud NAS versions, effectively giving customers block-storage performance at the price of object storage.
"This basically delayed our whole product release by a quarter, so we ended up finishing the testing in the second quarter," Braddy said.
Braddy said his team discovered in testing that each public cloud has its own pace for ingesting and the pacing varies depending on demand.
"It's a shared service," he said. "So the amount of throttling is based on everyone's usage. What happens is if you don't pace them correctly, they send you error messages and have to go into the retry loop."
The new ObjFast technology uses massive parallel I/Os of object data streams coupled with algorithms to pace the data ingest rate for each I/O stream. That keeps the ingest rate from going over the clouds' maximum allowed per stream data rate.
"We are not pacing their algorithm," Braddy said. "We invented a proprietary pacing that adapts. Based on our testing, we found that Microsoft Azure's overall ingest rate is faster than Amazon S3."
SoftNAS Cloud NAS customers migrate PB of data
Braddy said a year ago customers typically moved approximately 50 TB to public clouds, but the vendor began seeing petabyte (PB) scale migrations to the cloud over the past three quarters.
The SoftNAS Cloud NAS marketplace capacities have gone from 1 TB and 20 TB instances to include 50 TB, 100 TB, 250 TB and 1 PB instances with annual licenses that can grow to 16 PB.
"We are seeing customers who are tired of being on the hardware treadmill," Braddy said. "They have aging hardware now and, increasingly, they are being told by bosses to move to the cloud. A lot of organizations have aging Isilon scale-out file storage and they are moving away from it and into the cloud. We are also seeing a lot of file server consolidation."
SoftNAS started selling its cloud software in 2012 for AWS, and added support for Azure and VMware vCloud Air in 2014.
---
July 21, 2017 11:48 AM
Storage
Symbolic IO, identified as one of SearchStorage's storage startups to watch in 2017, now bears watching for different reasons than the other vendors on the list.
Brian Ignomirello, 46, the Symbolic IO founder and former CEO, has been arrested in New Jersey in connection with an alleged physical attack of his girlfriend.
As of Friday morning, Ignomirello was still listed as the Symbolic IO CEO on the company's web page. However, his attorney, Mitchell Ansell, said Ignomirello is no longer with the company and the website no longer lists him on its leadership page. It's not clear when Ignomirello left the company.
Ignomirello was taken into custody Wednesday on a bench warrant for outstanding arrest and violating a restraining order, said Charles Webster, a spokesman for the Monmouth County Prosecutor's Office. Webster did not provide further details. Colts Neck, New Jersey, police told Patch that a Monmouth County SWAT (Monmouth County Emergency Response Team) team was called in to grab Ignomirello.
A report in the Asbury Park Press, citing local law enforcement, said Ignomirello's arrest stems from an incident in May in which he allegedly "knocked his girlfriend to the ground, kicked her and punched her in the face."
Ansell, Ignomirello's attorney, said Ignomirello was issued a summons for aggravated assault in relation to those charges. Ansell cited "vast technical violations" with the warrant that charged his client this week with violating a restraining order.
"To violate a restraining order, you have to have intent. I don't think the allegation rises to the level of intent," Ansell said.
Ansell disputed media reports that Ignomirello was armed and barricaded himself in his central New Jersey residence. "He was not armed and there never was a barricade," Ansell said.
Arrest could throw startup into turmoil
Symbolic IO has won praise for its Intensified RAM Intelligent Server (IRIS) memory-based storage technology, but the charges against its founder and leader could throw the startup into turmoil.  Company officials have not yet commented publicly on the matter.
The Asbury Park Press cited a police report from a May incident in which Ignomirello's girlfriend purportedly said he had "slapped her in the face before, causing her nose to bleed," although she reportedly did not report that alleged assault to police.
The newspaper also reported that Ignomirello's girlfriend received a restraining order against him approximately five years ago, but she subsequently had the order lifted. Ignomirello apologized to his girlfriend following the May incident, but she "told him to get away from her and that [she] didn't want to talk to him," according to the Press.
Symbolic IO came out of stealth in May 2016 with its "computational-defined" IRIS storage system, which it claims can shrink data stored in RAM by changing the manner in which binary bits get processed. SearchStorage named Symbolic IO to its list of storage startups to watch based on its technique for creating and recreating data as users request it.
Symbolic IO has received nearly $15 million in venture funding, including a $12.75 Series A round of seed capital in December 2014. Ignomirello is a serial entrepreneur. He filed a patent in May to develop a housing device designed to turn an automobile's rearview mirror into an interactive computing device by displaying application images on a car's windshield.
NOTE: This story was updated Friday afternoon with comments from Ignomirello's lawyer.
---
July 21, 2017 9:07 AM
Storage
While IBM's revenue dropped for the 21st straight quarter, its storage business proved a bright spot. Following its own 22-quarter slump, IBM storage is now on a two-quarter winning streak.
During IBM's Tuesday evening earnings report, executives said storage increased 8% over last year. That comes on the heels of a 7% increase in storage revenue for the first quarter after more than five straight years of storage sales declines.
IBM attributed the storage turnaround to double-digit percentage growth in all-flash array sales, with gains coming in midrange and high-end platforms.
Storage is part of the IBM Systems Group that generated $1.7 billion in the second quarter, down 10% year over year. The systems group also includes mainframe Z Systems and Power Systems.
"This is the second quarter in a row with growth in storage…mainframe and storage margins grew year-to-year and power margins improved sequentially," said Martin Schroeter, IBM's CFO.
IBM's overall revenue came in at $19.3 billion for the second quarter, down 5% year-over-year and 3% based on the constant currency.
IBM flash storage is tied to use cases for IBM Watson cognitive computing technology for big data applications. During a February interview with SearchStorage, IBM storage GM Ed Walsh described the vendor's storage strategy as "flash first."
Is cloud a bright spot for IBM?
IBM also is making significant headway with cloud revenue. During the earnings call, Schroeter said the company's cloud revenue "on a trailing twelve month basis" is more than $15 billion, which is 20% of IBM's revenue. The company won several major customer deals during the second quarter.
"For example, Lloyds Bank has chosen the IBM cloud," Schroeter said. "We signed a 10-year cloud agreement valued at around $1.5 billion. We'll move the back to the IBM cloud and migrate their application suites to this infrastructure.
"American Airlines is also using the IBM cloud as the foundation for this broad-based cloud transformation. American Airlines announced this quarter they will move to the IBM cloud and use it as the foundation for their digital transformation," he said. "They will migrate critical applications, including AA.com, their customer-facing mobility app and their global network of kiosks."
IBM also signed a $700 million agreement with Bombardier.
"We'll move them to the IBM cloud and help integrate their operations globally," Schroeter said.
---
July 19, 2017 5:59 AM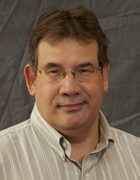 Profile: Dave Raffo
Storage
The $5.9 billion Broadcom-Brocade acquisition has been delayed 30 days, which may turn into a 75-day delay. That's if the deal happens at all.
SAN switching vendor Brocade Tuesday evening said the companies have re-filed for a 30-day review by the Committee on Foreign Investment in the United States (CFIUS). Another 45-day review may follow that 30-day period. Brocade said the vendors withdrew their original notices to CFIUS under the Defense Production Act of 1950 after discussions with CFIUS.
CFIUS reviews national security implications of transactions that could hand control of a U.S. business to a foreign person. Broadcom has headquarters in Irvine, California, and Singapore.
"Brocade and Broadcom remain fully committed to the proposed acquisition and will continue to work diligently and cooperatively to close the proposed acquisition," Brocade said in a filing with the United States Securities and Exchange Commission (SEC).
The filing also states: "There can be no assurances, however, that CFIUS will ultimately agree that the parties may proceed with the proposed acquisition."
Semiconductor conductor Broadcom agreed to buy Fibre Channel (FC) and Ethernet switching vendor Brocade in November 2016. Back then, Broadcom executives said they did not expect the deal to close before the middle of 2017. They knew they were in for a long slog to complete the international deal. And CFIUS is not the final hurdle. While the Broadcom-Brocade deal has received regulatory clearance in the U.S, European Union and Japan, the vendors still await antitrust approval in China.
Brocade and Cisco are the only FC switching vendors remaining.
Brocade said in its SEC finding Tuesday that it expects the deal to close before Oct. 28. Either side can terminate the deal if it fails to close by Nov. 1.
The Broadcom-Brocade deal directly involves other networking vendors. Because Broadcom only wants Brocade's Fibre Channel networking products, it has sold off other pieces of Brocade's business. Arris agreed to buy Brocade's Ruckus Wireless and ICX Switch business for $800 million, and Extreme Networks agreed to purchase Brocade's Ethernet switch and router business for $55 million. Those deals are contingent on the Broadcom-Brocade deal closing.
Pending Broadcom-Brocade deal hurting FC switch sales?
Brocade's sales have taken a hit while Broadcom waits to close it out, especially on the FC end of the business. Its revenue of $581 million for the quarter that ended Jan. 28 dropped 12% year-over year, and its Fibre Channel director and switches sales declined 20%. Brocade's $553 million in revenue for the quarter ending April 29 fell 5% year-over-year, with FC director sales down 6% and embedded switches falling 12%.
After both of the last two quarters, Brocade blamed poor SAN switching sales on "competition from alternative storage networking technologies and architectures, and customer uncertainty surrounding the pending acquisition of Brocade by Broadcom."
---
July 18, 2017 4:36 PM
Veeam Software today reported a a 27% year-over-year increase in revenue growth for total bookings and 53% year-over-year growth for deals that are more than $100,000 during the second quarter of this year, fueled by larger customers and cloud backup.
The Veeam revenue spike came from adding 13,000 new customers last quarter and finished June with 255,000 customers worldwide. Veeam claims it is adding an average of 4,000 new customers each month.
"We are continuing to see growth in total customers," CEO Peter McKay said. "All the markets are growing (but) for us the enterprise market is the one that is growing the fastest for us. Two years ago, we expanded our market into the enterprise. That is something we have paid a lot of attention to.
"The deals are quite big. We have done more million-dollar deals this year than we did all of last year."
A privately held company, Veeam does not disclose a specific breakdown of its figures every quarter but last January it reported numbers for the overall 2016 year. Veeam hit $607.4 million in bookings in 2016, which included new license sales and maintenance revenue, compared to $474 million in 2015.
At the VeeamON user in conference in May, McKay put the Veeam revenue goals at $1 billion by 2018 and $1.5 billion by 2020.
Veeam started out in 2006 as virtual machine backup, and now focuses on the cloud. McKay said it is finally seeing enterprises move their data protection to the cloud after a long reluctance to do so.
"Ten or 15 years ago, any opportunity was about virtualization," McKay said. "Today, it's about having the ability to move applications to the cloud. It's definitely a hybrid cloud story (for enterprise customers). They want to be able to move applications to the cloud when they are ready. It's more of a cloud readiness thing that we are seeing. They want to go at their own pace."
The bulk of Veeam's growth last quarter came from its flagship Availability Suite. The suite handles backup, restores and replication through Veeam Backup and Replication along with monitoring, reporting and capacity planning in Veeam ONE for VMware vSphere and Microsoft Hyper-V deployments.
The company also reported the Veeam Cloud and Service Provider VCSP program, which offers Disaster Recovery as a Service (DRaaS) and Backup as a Service (BaaS), generated 79% year-over-year growth in 2016.  License booking grew 57% annually from the enterprise level customers.
This last quarter marked the first full quarter of Veeam's HPE partnership. Veeam Software is integrated with HPE 3PAR StoreServ, HPE StoreVirtual and HPE StoreOnce for data and application availability and monitoring.
Veeam last month also said it would add support for Nutanix AHV, a KVM-based hypervisor, in the Veeam Availability Suite later in 2017. The company also has strategic relationships with Pure Storage, integrating Veeam Backup and Replication with Pure's snapshots. Also, Veeam provides backup for the IBM Bluemix cloud computing platform.
In May, the vendor added Veeam Availability for Amazon Web Services (AWS) for enterprises who want to move multi-cloud or hybrid cloud environments via an agentless backup and recovery of AWS instances. This solution works with N2W Software's Cloud Protection Manager so enterprises can copy data from AWS to a Veeam-hosted repository for backups and cross-platform disaster recovery.
---
July 17, 2017 9:58 AM
Cloud-to-cloud backup startup OwnBackup plans to significantly expand following a $7.5 million Series B funding round led by Insight Venture Partners.
OwnBackup CEO Sam Gutmann said the company may double its workforce with the new funding. He said the funding "comes on the heels of phenomenal growth last year."
OwnBackup reported 330% year-over-year revenue growth in 2016. The company offers backup for software-as-a-service (SaaS) applications, including Salesforce.
OwnBackup has approximately 30 employees, and Gutmann said his goal is to hit 50 to 60 employees within the next 12 months, with most of the additions in sales and marketing. He said he also expects significant hires in research and development.
OwnBackup's sales and marketing team is based in New Jersey, while its research and development is in Israel.
Previous investors Innovation Endeavors, Oryzn Capital and Salesforce Ventures also participated in the funding round. OwnBackup now has $11 million in total funding, which includes its first round in January 2016, Gutmann said.
The support from Insight Venture Partners marks the first funding for OwnBackup from the New York venture capital firm. Nicolas Wittenborn, vice president at Insight Venture Partners, will join the OwnBackup Board of Directors.
Insight Venture Partners already has a significant backup portfolio and acquired OwnBackup competitor Spanning Cloud Apps from Dell EMC in April. Insight Venture invests in backup vendors Veeam Software, Unitrends, Acronis and Quest Software, as well as storage management company DataCore Software and storage systems vendor Tintri, which recently became a public company.
Aided by the additional funding, OwnBackup seeks to "continue our pace of 300 percent annual growth, which is very aggressive," Gutmann said. The company claims 400 customers.
SaaS projects a company focus
OwnBackup has recently been focusing on its Salesforce backup. The company reports that it backs up 3 trillion Salesforce records, which translates to approximately 8 PB of data. Two of those petabytes are in a server set up for HIPAA compliance, said Bridget Piraino, executive vice president of marketing at OwnBackup.
The vendor also offers backup for ServiceNow and the Slack messaging platform. It recently launched sandbox seeding for Salesforce, which populates a Salesforce sandbox with a data set through in-app object filters, data anonymization and sized-to-fit sandbox data, according to the vendor.
OwnBackup support will likely extend into Microsoft services by the end of the year, Gutmann said. He did not provide specifics, but Office 365 is a popular SaaS application that other cloud-to-cloud backup vendors protect.
"We're pretty excited about the projects we're working on," Gutmann said.
Product innovation fueled by the funding also includes the simplification of test data environments for developers working with SaaS applications.
OwnBackup's customers include the technology, manufacturing, pharmaceutical, nonprofit, higher education, healthcare and financial services industries.
Though there haven't been widely reported cyberattacks on SaaS applications yet, OwnBackup is also closely monitoring developments with ransomware.
"Having an independent copy of your data is critical," Gutmann said, noting that he believes the current OwnBackup line can handle the ransomware problem as it stands today.
Gutmann helped found Intronis (now part of Barracuda) in 2003 and has been in the backup field for 17 years.
---
July 12, 2017 4:44 PM
DataGravity
As a standalone company, DataGravity is no more. But the startup's data-aware storage technology will live inside of HyTrust's cloud security products.
HyTrust, based in Mountain View, Calif., acquired DataGravity for an undisclosed amount, aided by $36 milllion in new funding. Unconfirmed reports of a DataGravity sale had circulated since last week.
HyTrust provides automated security-policy enforcement for virtual machines running in multiple cloud storage platforms. The vendors had been trying to hammer out a partnership, but the new funding helped grease the wheels for a transaction.
"The timing was great because we had closed the funding round and were in discussions with DataGravity on a partnership. It turned out that it made more sense to acquire them. (The funding) gave us the additional means to pull the trigger," HyTrust founder and president Eric Chiu said.
HyTrust maintains an inventory of enforcement policies for each VM.  Chiu said DataGravity's data-aware storage analytics and tagging takes HyTrust cloud security to a higher level.
"This was a key missing piece for our customers. They love all the policies we can enforce, but one thing we don't know is where each piece of data resides. Marrying our enforcement with DataGravity's data classification and data discovery gives us a complete solution," Chiu said.
DataGravity was started by EqualLogic founder Paula Long and John Joseph, another EqualLogic executive. Long and Joseph were part of the management team that joined Dell following its $1.4 billion acquisition of iSCSI SAN pioneer EqualLogic in 2008. Investors supplied DataGravity with $92 million, although the last funding round was in December 2014.
The company came out of stealth in 2014 with hybrid Discovery Series data-aware storage arrays, which endeavored to combine metadata analytics with advanced data discovery, governance and searching. DataGravity abandoned Discovery Series as its flagship in 2015, switching its data-aware storage flagship to DataGravity for Virtualization virtual storage arrays.
Chiu said about 20 DataGravity employees will join HyTrust in various roles, including engineering, sales, quality assurance and support.
---
July 11, 2017 4:01 PM
ArcServe
Arcserve today acquired cloud provider Zetta, adding a direct-to-cloud disaster recovery and backup capability to expand its reach for service providers.
Arcserve, which spun out of CA Technologies in 2014, plans to integrate Zetta's technology into the flagship Arcserve Unified Data Protection (UDP) platform. The Zetta technology provides backup as a service (BaaS) and disaster recovery as a service for virtual and physical environments.
Arcserve will phase out the Zetta brand, calling its new BaaS capability Arcserve UDP Cloud Direct. Previously, Arcserve UDP required a two-step process to get data to the cloud. Backup had to be performed first on-premises before the data could be moved to the cloud.
"We had a similar capability with our on-premises [Arcserve UDP backup], but this takes us to the next level," said Rick Parker, Arcserve's chief marketing officer.
Arcserve UDP Cloud Direct will be available to the vendor's North American partners on Aug. 14. The company sells directly through its 7,500 worldwide channel partners and 540 managed service providers (MSPs), while Zetta had a direct sales force.
"Not only from a feature perspective, but from a marketing and strategy perspective, Zetta gives them a lot of lift," Jason Buffington, a senior analyst at Enterprise Strategy Group, said of Arcserve. "It's giving customers a lot of flexibility."
Andrew Smith, senior research analyst at IDC, said the Zetta technology should appeal to Arcserve's MSP partners.
"This gives MSPs a new deployment mechanism," he said. "MSPs have a lot of industry expertise in which they can build specific use cases."
Acquisitions expand Arcserve's capabilities
This is Arcserve's second acquisition this year. In the first quarter of 2017, it acquired FastArchiver for on-premises or public cloud emails. Arcserve has not disclosed the financial details for either acquisition.
Zetta, which was founded in 2008, has 40 employees and 2,700 customers. Jeff Whitehead, Zetta's chief technology officer, will take on the CTO role at Arcserve while Zetta CEO Mike Grossman "has moved on."
The Zetta cloud offering boasts a five-minute recovery time objective and is optimized for data sets of up to 500 TB with unlimited scalability. It performs automated disaster recovery testing, and supports VMware and Microsoft Hyper-V hypervisors.
Parker said one of Zetta's key selling points was the ability to pre-configure and pre-provision the network, firewall and VPN connectivity. These functions are important for small to mid-level companies and distributed remote offices.
"They have very sophisticated IP to move data over networks," he said. "They are very good at that. They also have one data center on the East Coast and one on the West Coast. What we have now is a very comprehensive cloud solution."
---