---
March 14, 2017 9:14 AM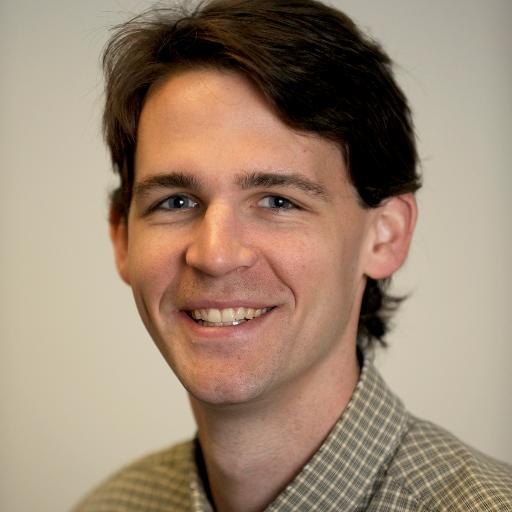 Profile: Paul Crocetti
The year 2016 was a wild and crazy one for business disasters.
An increase in ransomware attacks and IT outages such as Delta's constantly made headlines.
These high-profile issues drove the need for Zerto software and disaster recovery (DR) in general, said Jennifer Gill, director of global product marketing for the Boston vendor. Zerto said 2016 was its fifth consecutive year of near triple-digit sales growth.
Specifically, the business continuity (BC) and DR vendor reported gains in healthcare, financial services, government, education and retail sectors.
While many think of disasters as nature-related, that is often not the case. For example, the Delta outage in August was not caused by weather, Gill noted.
Ransomware in healthcare drove adoption of Zerto software in that industry, Gill said. And Zerto's replication method is a benefit for financial services' need to process many transactions.
Zerto's Virtual Replication 4.5, released in early 2016, helps enterprises recover from ransomware attacks. Journal File Level Recovery enables restoration of any file or folder from a point in time within seconds before an accidental deletion, virus or data corruption.
Zerto Virtual Replication 5.0, released in November, extended the feature to a 30-day journal, which is important because ransomware can go undetected for a time, Gill said. Zerto 5.0 also includes "One-to-Many" simultaneous replication to multiple targets. The Zerto mobile BC/DR app provides remote monitoring of IT environments.
Zerto's funding, hiring and conferencing
Zerto raised $70 million in funding in 2016: $50 million in January and the rest in June.
"It extends what we can do and how long we can continue to be as aggressive as we are," Rob Strechay, Zerto's vice president of product, said after the $20 million funding round.
The company increased its global employee count by 53% in 2016, finishing the year with close to 500 employees. Zerto is eyeing similar employee growth for 2017.
Nearly 4,000 customers use Zerto software.
"I want to make sure they remain as happy as they are," said Gill, who runs Zerto's customer reference program.
The vendor is also looking ahead to its second annual conference, ZertoCon, scheduled this year for May 22-24 in Boston, where product announcements are expected. Former CIA and NSA director Michael Hayden will be the keynote speaker.
March 13, 2017 3:15 PM

Profile: Garry Kranz
Cohesity
,
Pure Storage
All-flash vendor Pure Storage is teaming with converged data protection startup Cohesity to enable tiered storage of array-based snapshots.
Customers can replicate primary storage snapshots between FlashArray//M all-flash arrays and archive Pure Storage backup copies on the Cohesity DataPlatform.
Cohesity handles end-to-end data management and orchestration of Pure Storage backups via a native plugin. Pure imposes no additional charge for the converged data protection, although existing customers need to purchase a separate license from Cohesity.
Typically, a Pure Storage customer deploys Cohesity appliances in the same data center as Pure's FlashArray storage. Cohesity allows instant recovery with local snapshots and a tertiary tier of public cloud storage for inactive data.
The Cohesity integration supports Pure customers with centralized backup across various endpoints and data sources, said Matt Koexmiller, Pure's vice president of marketing and product development.
"Customers are looking to modernize every tier. This provides extensive integration between our all-flash storage and modern secondary storage," Koexmiller said.
The Cohesity DataPlatform quiesces an application to ensure application-consistent snapshots for accurate point-in-time recovery. Cohesity sells it as a virtual storage appliance or on CS2000 hybrid hyper-converged data protection nodes.
Cohesity eventually will be extended to handle Pure Storage backups on its FlashBlade converged arrays, Koexmiller said.
"Customers historically back up from disk to disk to tape. We see the modern version of that workflow being flash to flash to cloud," Koexmiller said.
The addition of Cohesity extends the use cases for Pure Storage backup data, said Henry Baltazar, research director for storage at analyst firm 451 Research.
"This is a nice complementary play," Baltazar said. "Pure Storage doesn't have a secondary cheap-and-deep backup layer. The rule of thumb is that active data accounts for 20% of your storage. Inactive data accounts for the other 80%. What Cohesity does is help extract value out of your secondary data."
---
March 13, 2017 9:11 AM
Seagate
,
toshiba
Flash may dominate the storage headlines, but there are still signs of life with HDDs.
Seagate showed off 12 TB helium-based enterprise HDDs at last week's Open Compute Project Summit in Santa Clara, Calif. The company's new 3.5-inch, helium-filled enterprise HDDs are currently shipping to cloud providers for evaluation, and volume shipments are due to start in June.
Seagate said its engineers worked with large cloud providers and OEMs to learn more about the challenges they face in storing unstructured data. Seagate then made firmware and hardware improvements to its helium-based enterprise HDDs: 50% higher capacity to enable customers to store more than 10 PB in a single 42U rack, a 21% increase in IOPS per watt for energy efficiency and a 20% boost in caching performance for faster access to data. The company said its new helium-based HDDs are designed to operate around the clock for five years in "rigorous data enterprise data center environments."
Seagate's HDD revenue had been declining until its fiscal fourth quarter of 2016, ending on July 1. The company's revenue upswing continued for the next two quarters, as HDD capacity shipments hit a record 68.2 exabytes in the quarter ending Dec. 30, 2016.
Seagate executives attributed the HDD growth to an increase in cloud-based storage and strong demand for higher capacity products in the consumer, surveillance and NAS markets.
Revenue for enterprise HDDs grew 5% on a year-over-year basis in the December-ending quarter, according to Seagate.
A month ago, Toshiba launched a new line of 3.5-inch MN Series HDDs designed to bridge the gap between its high-end enterprise capacity HDDs and entry-level desktop HDDs. The 7,200 rpm, 6 Gbps SATA MN Series HDDs are available at capacities of 4 TB, 6 TB and 8 TB. Toshiba said the MN Series HDDs target mid-level, entry-level and small-office NAS enclosures, remote and home office backup and archival storage, and fixed-content object storage.
Enterprise HDDs from Toshiba include higher performing 2.5-inch, 12 Gbps and 6 Gbps SAS HDDs, capacity-focused 12 Gbps and 6 Gbps SAS 3.5-inch HDDs, and cloud-targeted 6 Gbps SATA 3.5-inch HDDs.
---
March 10, 2017 10:51 AM

Profile: Sonia Lelii
Google Cloud
,
Veritas
Veritas Technologies has been busy cozying up to public cloud providers in 2017, adding an extended partnership with Google to the list this week.
The partnership includes Veritas NetBackup and Backup Exec data protection software and the Veritas Enterprise Vault archiving application.
Organizations can protect data in Google Cloud Storage coldline and nearline storage tiers with Veritas NetBackup and Backup Exec. They can also use the backup apps to protect Google Compute Engine workloads.
Customers can move archive data to the Google cloud by using Veritas Enterprise Vault and make decisions on what data to keep and delete by selecting policies, classifications and automation tools. They can also use Veritas Enterprise Vault.cloud to meet regulatory and retention requirements in Google's G Suite Enterprise Gmail.
"The amount of data being created is just gigantic but, more importantly, how do you understand that data and monitor it? There are a lot of customers that have data that they are not touching," said Scott Genereux, Veritas' executive vice president of worldwide field operations.
This is the third cloud partnership that Veritas has signed this year. Last month, Veritas announced an extensive partnership with Microsoft Azure, in which both companies will work together in development and marketing for hybrid cloud deployments. Veritas also announced that its Resiliency Platform, InfoScale and Access all support Amazon Web Services.
Veritas is working on rebuilding itself after splitting from Symantec in early 2016. The company is trying to shift from being a legacy backup vendor to a full-scale data management platform.
---
March 7, 2017 9:12 AM
HPE
,
Nimble Storage
Hewlett Packard Enterprise today made its second major storage acquisition of 2017, spending $1.2 billion on all-flash and hybrid array vendor Nimble Storage.
The Nimble Storage acquisition comes less than two months after HPE bought hyper-converged pioneer SimpliVity for $650 million.
We'll have more on the HPE-Nimble Storage acquistion on SearchStorage, but here is what we know so far:
HPE executives see Nimble as a complement to its 3PAR storage portfolio that it acquired for $2.35 billion in 2010. 3PAR StoreServ has served as HPE's flagship storage platform for both flash and hybrid arrays.
In a blog post today, HPE enterprise group GM Antonio Neri characterized 3PAR as supporting "customers experiencing rapid growth and needing a highly scalable, all-flash data center capable of supporting millions of IOPS, petabyte capacity, and a multi-tenant architecture, priced from the midrange to the high-end." He added "Nimble is ideal for customers needing advanced, flash-optimized data services, including all-flash, hybrid-flash, and multicloud support, underpinned by machine-learning based predictive analytics, all at entry to midrange price points and designed with ease of use at its core."
Neri and HPE GM of storage and big data Bill Philbin both cited Nimble's InfoSight predictive analytics as a key part of the Nimble Storage acquisition. Neri wrote that HPE would incorporate InfoSight throughout its storage portfolio. Along with 3PAR, HPE sells XP high-end enterprise storage and SMB-level MSA platforms through OEM deals, and StoreVirtual virtual storage based on technology acquired from acquired from LeftHand Networks in 2008.
Like the other major vendors, HPE has seen storage revenues decline in recent years. It is coming off its worse quarter in years – a 12% year-over-year drop in revenue to $730 million.
Nimble, which became a public company in late 2013, today reported its revenue for last quarter and last year. Revenue for the quarter increased 30% year-over-year to $117 million and for the full year it increased 25% to $403 million.
However, its losses also grew. Nimble lost $158 million last year compared to $120 million the previous year. Its fourth-quarter loss was $36 million compared to $32 million a year ago. Nimble claimed 10,000 customers.
"As proud as we are of what we have accomplished, we face a challenge of scale and significant exposure as a standalone storage company," Nimble CEO Suresh Vasudevan wrote in a note on the company's website today. "Our aspiration has always been to be an innovation leader, and see our technology deployed in organizations around the globe.  But, as we weighed the opportunities and risks, we concluded that an acquisition makes sense at the right price with the right partner. We believe we've found both."
Nimble launched in 2010 mainly as a lower-cost alternative to EMC and NetApp in the midrange. From the start, Nimble arrays featured data reduction and used small amounts of flash and the vendor added InfoSight in 2013. Last week Nimble went into beta with Nimble Cloud Volumes, a flash fabric designed to transparently move data between its storage arrays and Amazon Web Services and Microsoft Azure.
"When looking at opportunities to complement our existing portfolio, Nimble jumped straight to the top of the list based on combined business opportunity and similarities in engineering design and culture," HPE's Philbin wrote. "Much like 3PAR started high and then addressed the needs of customers pushing down market, our interest in Nimble started with an acknowledgement that the flash market is rapidly evolving and those same needs are moving even lower.
"Entry and midrange customers are demanding the same flash-optimized data services that their Enterprise counterparts have enjoyed for several years," he continued. "However, in this space there is also a need for incredibly straightforward and simple deployment and an expectation for support experience driven by the consumer interactions we all take for granted on our smart phones and devices."
The HPE-Nimble Storage acquisition is expected to close in April.
---
March 3, 2017 2:32 PM
Hyper-convergence
,
Nutanix
In its early days, Nutanix's biggest challenge was convincing people that hyper-converged appliances were a better fit for their organizations than traditional server/storage systems. Now that Nutanix has created a hyper-convergence market, its biggest challenge is fighting off larger vendors looking to take over.
Nutanix's competition — which includes Dell EMC/VMware, Cisco, Hewlett Packard Enterprise (HPE) and, soon, NetApp — was a recurring theme on the hyper-converged vendor's earnings call Thursday night. Nutanix revenue of $182 million in the quarter beat expectations, but executives admitted they could have done better and their forecast for this quarter proved disappointing.
The most interesting Nutanix competition comes from Dell EMC, which also owns VMware. Dell EMC still sells Nutanix software on Dell PowerEdge servers, but has its own VxRail hyper-converged array driven by VMware vSAN software. VMware and Nutanix partnered closely when Nutanix first launched, but now VMware competes directly in hyper-convergence and Nutanix has its own AHV hypervisor that competes with VMware.
"People have speculated about the demise of this relationship ever since the Dell-EMC merger was announced 18 months ago," Nutanix CEO Dheeraj Pandey said on the earnings call. "And Dell has had EVO:RAIL and VxRail and vSAN Ready Nodes to sell for a long time now. They say they lead with VxRail- and VMware-only environments. So it's our job then to convince the customer why Nutanix is a better fit to support their multihypervisor strategy. And with that there is only one product in town that works at scale."
Nutanix revenue under fire from new competitors
HPE beefed up its hyper-converged technology with a $650 million acquisition of SimpliVity, which helped pioneer hyper-convergence with Nutanix. But Pandey dismissed SimpliVity as a serious competitor. He pointed out that Cisco was an early SimpliVity partner, but went to Springpath for the software for its HyperFlex hyper-converged product.
"If SimpliVity really were bringing that customer delight to its end users, it wouldn't have ended up the way it did," Pandey said. "There was a reason why Cisco passed on them, even though they were close partners. HPE picked up a relatively distressed asset, which will buy them nothing more than some short-lived press.
"But we're absolutely not concerned about HPE or Cisco or NetApp in terms of competition," he said. "They're not software companies with experience in building full-stack operating systems that address compute and storage and networking and security and overall management."
Pandey said Nutanix's AHV hypervisor was included in 21% of the nodes it sold last quarter, compared to 17% the previous quarter. He said customers who license AHV usually keep VMware at the start, but a few have ditched VMware after getting comfortable with AHV.
Growing pains continue to dog sales
Pandey finds himself defending Nutanix against more than other hyper-converged vendors these days. During Pure Storage's earnings call this week, the all-flash array executives described hyper-convergence as a fit only for branch offices and virtual desktops. Pandey disputed that, pointing to his forecast that Nutanix revenue will hit $1 billion next year.
"We cannot be selling remote office, branch office systems and making $1 billion in annualized run rate," he said. "Definitely more than 50% of our workloads are with Tier 1 enterprise workloads. VDI [virtual desktop infrastructure] is about a little less than 30% for our workloads, and a lot of the Tier 1 workloads include Microsoft, SAP, Oracle."
Still, Nutanix is experiencing growing pains in its sixth month as a public company. While Nutanix revenue of $182 million last quarter beat expectations and grew 78% year-over-year, guidance in the $180 million to $190 million for this quarter fell below expectations. Pandey said sales in North America fell short of Nutanix's goal last quarter as well. And the company keeps suffering heavy losses — $93.2 million last quarter.
Nutanix's stock price dropped from $31.12 at Thursday's market close to $25.52 at today's open after the earnings report.
Pandey attributed disappointing North American results to promotions of salespeople to management jobs, which he said will prove positive in the long run. He also pointed out Nutanix added 900 new customers in the quarter compared to 700 in the previous quarter, bringing its total to more than 5,300.
"Our win rates remain strong and consistent with prior quarters, and we are pleased with our ability to demonstrate the value of our full-stack operating system and competitive opportunities," he said.
---
March 3, 2017 10:15 AM
Storage
Virtual backup specialist Veeam Software is treating hyper-converged Cisco HyperFlex systems the same way it treats storage arrays when it comes to snapshots.
Veeam's direct snapshots will work with the HyperFlex HX Data Platform, which runs on Cisco UCS servers. The Cisco snapshot integration will be part of the Veeam Availability Suite.
Veeam has long supported snapshots for storage arrays, and integrates with arrays from Hewlett Packard Enterprise, NetApp, Nimble Storage and Dell EMC's VNXe. Customers can run backups directly from Veeam's Storage Snapshots instead of using VMware VM snapshots. Cisco HyperFlex systems boxes include VMware hypervisors.
"It's similar to what we've done with existing storage arrays," Veeam VP of product strategy Doug Hazelman said. "The integration is little different because HyperFlex is different than primary storage. Each VM has its own volume on HyperFlex. We don't need to use VMware snapshots."
Hazelman said Veeam works closely with most hyper-converged vendors, but Cisco HyperFlex is the first hyper-converged system to integrate with Veeam's data protection. The vendors have no reseller or formal business partnership, but Veeam VP of alliances Andy Vandeveld said they have many joint channel partners who have requested integration of Veeam technology on Cisco HyperFlex systems.
HyperFlex integration will be included in Veeam Availability Suite 9.5 update 2, which is due by mid-year.
---
March 2, 2017 5:52 PM
Software-defined storage startup Hedvig Inc. secured another $21.5 million in funding to create new bundled hardware and software component options, expand into the Asia-Pacific region, and add engineering, sales and channel resources.
Leading the Series C funding round were new investments from Hewlett Packard Enterprise's Pathfinder venture arm and EDBI, the corporate investment arm of the Singapore Economic Development Board. Hedvig also received contributions from existing Silicon Valley-based investors Atlantic Bridge Ventures, True Ventures and Vertex Ventures.
Milan Shetti, CTO of HPE's data center infrastructure group, will serve as a technical advisor to Hedvig. He wrote in an email, "Hedvig's mission of improving the economics of storing and managing the world's data is directly aligned with our strategy, and we look forward to working with the Hedvig team as it continues to shape hybrid IT."
HPE's relationship with Hedvig goes beyond funding. Hedvig plans to offer a bundled version of its software with HPE servers, according to Rob Whiteley, vice president of marketing at Hedvig.
The new financing boosted the Santa Clara, Calif., vendor's total to $52 million since June 2012.
"We've taken a fairly conservative approach to raising capital. We wanted to make sure that we got our initial set of customers and waited for the software-defined storage market to mature before we really went aggressively after the market," Whiteley said.
Hedvig sees Docker interest rising
The Hedvig Distributed Storage Platform can run on commodity hardware and pool server-based storage across multiple sites, on premises and in the cloud. The API-driven product supports block, file and object storage. Most customers implement the Hedvig storage management software as a complement to the all-flash tier they use for their most mission-critical data, according to Whiteley.
He said Hedvig would use the latest cash infusion to create "end-to-end solutions" that more tightly bundle hardware, orchestration tools and software components such as Docker containers.
Whiteley said Hedvig has seen considerable interest in Docker and wants to ease procurement for customers. Hedvig joined the new Docker certification program, and its Docker Volume plugin is now available in the Docker store.
"We might take Docker Datacenter, which includes all of their software suite, our software and HPE hardware, to create an end-to-end Docker solution, as an example," Whiteley said.
Hedvig-HPE bundle
Whitely said the HPE bundle partnership spawned from Hedvig's financial service customers that were HPE server shops. He said they were asking Hedvig to put its software on HPE server hardware.
The Hedvig storage management software is certified to run on commodity server hardware from Cisco, Dell, HPE, Lenovo, Quanta and Super Micro. But Whiteley said certification merely signals the software is compatible with the hardware. He said Hedvig has yet to offer pre-integrated, pre-tested bundles such as the one it plans with HPE.
"Mid-enterprise" companies of between 1,000 and 5,000 employees tend to want a "hardware/software bundle," Whiteley said, whereas financial service companies and service providers are more comfortable procuring their own hardware.
So far, Hedvig has taken a "meet in the channel" approach, where the channel partner bundled the hardware and software for the customer, Whiteley said.
The new Hedvig-HPE bundle could be sold through HPE's direct sales force or partner ecosystem, and through Hedvig's direct sales force or channel, according to Whiteley. He said Hedvig's channel partners currently account for approximately 80% of sales, and the company's direct sales force handles about 20%.
Expansion plans
Whitley said Hedvig currently has about 50 customers, and top verticals are financial services, service providers, manufacturing and retail. He said the average deployment in 2016 was about 750 TB, with the largest deployment at about 3 PB.  Whiteley said some customers have started as small as 25 TB.
To date, the vendor has operated only in North America Asia-Pacific market. Working with Singapore-based EDBI should help as Hedvig sets up operations, he said.
Hedvig plans to ramp up its engineering, sales and channel teams across all three regions. Whiteley said the company currently has 50 retail channel partners but hopes to boost the number of resellers, system integrators and distributors to at least 100 by year's end.
---
March 2, 2017 12:34 PM
Storage
Pure Storage revealed two surprises during its fourth quarter earnings call.
One the plus side, the all-flash vendor exceeded its forecast and expectations for revenue during the quarter and all of last year. Pure Storage revenue for the fourth-quarter hit $228 million, representing 52% year-over-year growth and exceeding the high point of its previous guidance. Pure said it picked up 450 new customers in the quarter, bringing its total to more than 3,000. For the year, Pure Storage revenue of $728 million represented growth of 65% over the previous year. That's impressive in an industry with little growth at all.
On the down side, Pure's guidance for this quarter came in below Wall Street expectations. Pure forecasted from $171 million to $179 million, below analysts' consensus of $201 million. That guidance represents about 17.5% of the vendor's full year guidance of $975 million to $1.01 billion.
Pure executives on the Wednesday night call chalked up the low estimate to seasonality – the first quarter is traditionally the slowest for storage sales – and pointed out their full-year guidance met expectations. They say this will still be a strong year due to sales of the relatively new FlashBlade for early NVMe sales and coming synchronous replication software that will bolster Pure's disaster recovery capabilities. The high end of the Pure Storage revenue guidance calls for $1 billion a year, and it could register its first profits by the end of 2017. (Pure lost $43 million last quarter and $245 million for the year.)
But analysts on the earnings call were not convinced, and kept asking Pure execs for a better explanation for the gloomy first-quarter forecast.
"We are convinced 2017 will be Pure's best year yet," CEO Scott Dietzen said. "We are thrilled that our data platform is in a position to drive $1 billion in revenue in just our sixth year of selling."
Dietzen said the formula for Pure Storage revenue to reach $1 billion this year is to increase FlashArray SAN sales from 25% to 30% and generate close to $90 million in FlashBlade revenue. The goal is for FlashBlade to double the $43 million in revenue FlashArray had in its first full year of sales in 2013.
FlashBlade's success depends on its ability to displace large NAS systems from NetApp and Dell EMC's Isilon, which also now support all-flash configurations. Dietzen said competitors' products were built for disk and retrofitted for flash, while Pure designed FlashBlade  specifically for flash.
"This [FlashBlade] comes out of a design that's built around silicon and fast networking and it doesn't have the legacy holdbacks that are inherent in these 20 plus-year-old designs that we compete against," he said.
Dietzen said while there is "some tightening in NAND supply," the shortage had a minimal impact on Pure's sales last quarter. So far, only Hewlett Packard Enterprise has claimed the shortage cut into sales significantly.
---
March 1, 2017 10:22 AM
IBM Storage
,
VersaStack
NetApp's recent claim that it will launch a hyper-converged infrastructure (HCI) platform in the coming months leaves IBM noticeably absent in HCI among major storage vendors.
And IBM is likely to stay on the hyper-converged infrastructure market sidelines for the foreseeable future.
In a recent interview with TechTarget editors, IBM storage general manager Ed Walsh said IBM doesn't need hyper-convergence because it has a converged infrastructure (CI) platform that accomplishes the same things. IBM VersaStack combines IBM's storage with Cisco switching and UCS servers in a similar bundle that other storage vendors sell with Cisco servers and networking.
The difference is that CI bundles such as VersaStack consist of traditional products sold as one package, while HCI puts storage, compute and virtualization in one box.
"They're solving the same customer problem," Walsh said of products in the converged and hyper-converged infrastructure market. "They both drive down Opex, give you a better user experience and free up your people to do other things. You can be a purist and say what we do is converged, not hyper-converged, but it's about the job you're trying to do. The two worlds are blending together.
"Both give you flexibility in how you deploy time, storage and CPUs," he continued. "If you have a VMware stack and that's called hyper-converged to you, we do that. If you want to make it easy to increase CPUs separate from storage, we do that. If you're saying that's converged and not hyper-converged, OK, but that's 80% of the market."
Of course, the hyper-converged infrastructure market is growing fast and certainly has the attention of server vendors Dell EMC, Hewlett Packard Enterprise, Cisco and Lenovo. They are all moving fast to compete with and/or partner with Nutanix, which created the HCI market.
IBM and NetApp don't sell x86 servers used with most hyper-converged systems, which may have delayed their entry into hyper-convergence. Walsh's take on HCI is similar to what NetApp CEO George Kurian said a few months ago when he claimed NetApp's FlexPod CI partnership with Cisco addressed the same needs of HCI. But last month Kurian said NetApp would enter the hyper-converged infrastructure market with a product based on its SolidFire all-flash platform and Data Fabric technology for moving on-premises data to the cloud.
NetApp has yet to say where it will get servers from, and we still can't be sure whether it will have true hyper-convergence or just re-package existing flash and cloud technology.
IBM's Walsh does not sound like he is re-considering. Not only does he see CI doing all that HCI does, but he points out CI has scaling advantages over HCI. The CPU and storage are independent products in converged infrastructure.
"We see after 12 months or so our clients want more flexibility in how they deploy storage to servers," he said. "People are looking to refresh storage and CPU at different intervals."
---