»
VIEW ALL POSTS
Dec 15 2008 2:23PM GMT
Posted by:
Beth Pariseau

Around the water cooler
A while back I did a riveting post for this blog covering my collection of storage s.w.a.g. (stuff we all get) picked up in my travels through the storage industry. I thought I'd follow up with a notice about the latest showpiece in my collection: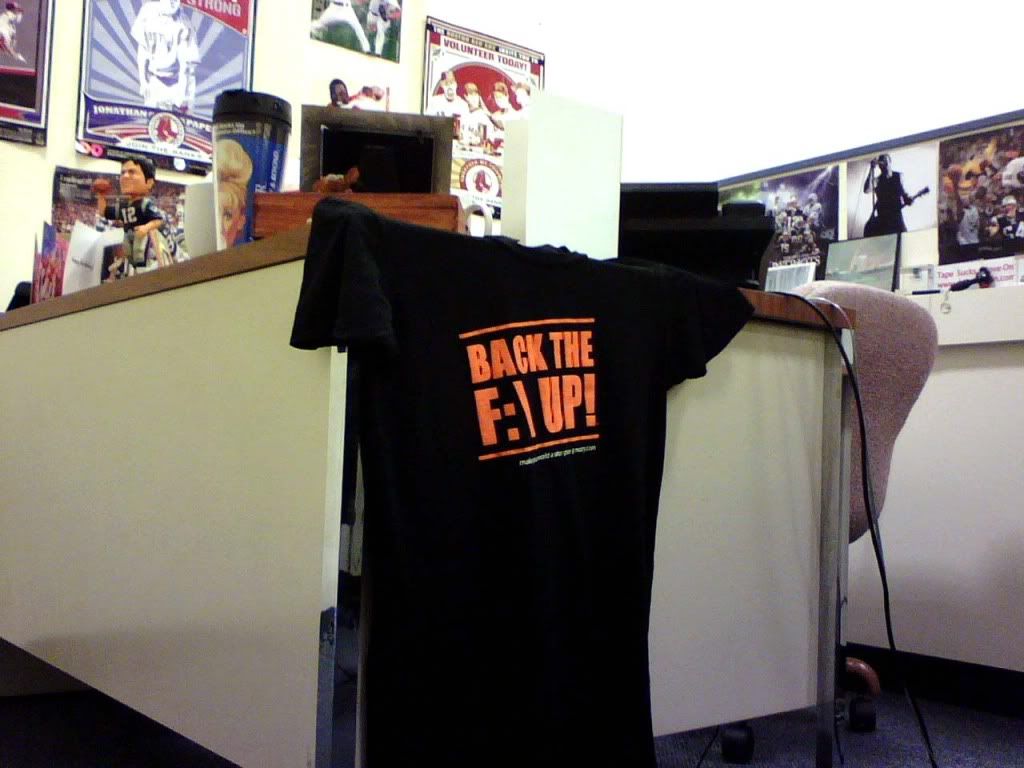 It's a T-shirt, from EMC/Mozy. Occupying a place of honor (and a place of not-fitting) in my work area at the office, it doubles as a conversation piece and warning to intruders.