---
February 15, 2018 3:52 PM

Profile: Carol Sliwa
Intel launched a new P4510 Series of U.2 solid-state drives (SSDs) equipped with its 64-layer triple-level cell (TLC) 3D NAND flash and enhanced firmware, enabling greater storage density and lower random read latency than the prior P4500 model. The enterprise Intel P4510 Series is the first...
February 15, 2018 10:48 AM
Storage
NetApp attributed strong product revenue growth last quarter in part to two-a-days – it's averaging two displacements of rivals' all-flash SAN systems every day. Success in NetApp cloud and flash sales fueled a strong quarter, as revenue increased eight percent year-over-year to $1.52...
---
February 8, 2018 5:29 PM
All-flash array startup E8 Storage has expanded into reference architecture with the launch of a software-only version. The new product, E8 Storage Software, runs on rack servers from Dell EMC, Hewlett Packard Enterprise (HPE) and Lenovo. Customers can buy SKUs through channel partners, or...
---
February 7, 2018 4:03 PM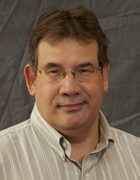 Profile: Dave Raffo
Storage
Gartner now gives hyper-convergence a Magic Quadrant of its own, and places Nutanix as the leader in the upper right-hand corner. Dell EMC, VMware and Hewlett-Packard Enterprise also sit in the leaders' quadrant with Nutanix in the hyper-converged Magic Quadrant Gartner released this week. So...
---