---
September 18, 2017 4:51 PM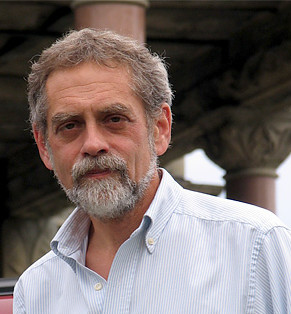 Profile: Rich Castagna
storage products
In just a few days, the door will shut—and your outstanding data storage product will be left standing out in the cold rather than in the running for a Storage magazine/SearchStorage.com


RSS Feed

Email a friend
September 18, 2017 3:00 PM
Storage
Of all the EMC executives who left the company since the Dell acquisition, the departure of David Goulden will have the greatest impact on the Dell EMC storage business. Dell dropped the news that Goulden will depart at the end of 2017 last Friday in a news release. Long-time
---
September 18, 2017 7:21 AM
Storage
Cloud-based file service provider Nasuni last week closed on $38 million in funding to boost its expansion plans in research and development and its channel and go-to-market efforts. The
---
September 14, 2017 11:08 AM
NAND Flash
,
western digital
The Toshiba memory business could be sold to a Bain Capital-led consortium that reportedly includes Apple, Dell Technologies and Seagate if the parties can strike a deal that passes legal muster over the objections of flash partner Western Digital. Toshiba's Board of Directors voted on...
---
September 14, 2017 6:20 AM
Dell EMC
,
Isilon
,
NAS
At the U.S. Open tennis tournament last week, Rafael Nadal solidified his Hall of Fame credentials and Sloane Stephens became a hall of fame candidate. And the International Tennis Hall of Fame gained more artifacts to add to the thousands it is already beginning to digitize. The ITHF in...
---
---
September 7, 2017 10:18 PM
Private enterprise cloud specialist Tintri Inc. on Thursday posted mixed financial results in its first earnings call since going public in June. The bottom line: lackluster...
---
September 7, 2017 10:35 AM
all-flash
What do you do when storage sales slow down? If you're Dell EMC, you add velocity to the sales process. "Storage velocity" was a frequently used term during Dell's earnings call this morning. On the
---
September 7, 2017 6:14 AM
Tintri
Flash vendor Tintri in July expanded storage clustering to enable customers to build a massively scalable private enterprise cloud. On Tuesday, the Tintri enterprise cloud...
---
September 6, 2017 2:09 PM
3PAR
,
Nimble Storage
HPE storage sales received a boost last quarter from its $1.2 bilion Nimble Storage acquisition. HPE did not break out its total storage revenue by product, or even give a total amount except to say HPE storage revenue grew 11% over last year on the strength of the Nimble systems. But HPE had no...
---