Feb 23 2009 11:48PM GMT
Posted by:
Taylorallis
Tags: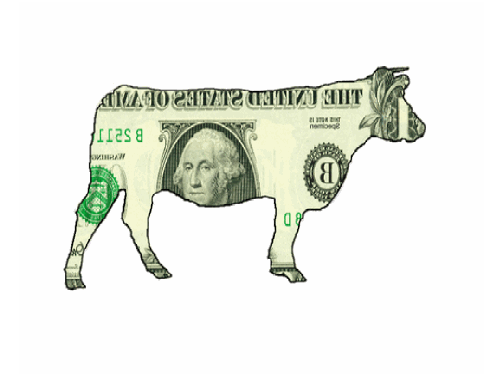 In the storage blogosphere, Storagebod's posts hold particular weight for me because he is one of the few bloggers that are NOT working for a storage vendor. He writes from an end-user perspective…because he is one.
I found his latest post representative of storage user's thoughts on the topic of Storage Resource Management (SRM). In his Extreme Cash Cow – Redux post, he writes about challenges he had with ECC, but his comments are geared towards general SRM providers.
I have personally seen raised frustrations around SRM tools from end-users ever since the "Single-Pane-of-Glass" glory days – pitched by every storage vendor under the sun.
What's going on?
My take on SRM can be summed up on a recent client call. We were talking about developing a storage strategy and storage infrastructure optimization plan:
Client: We already deployed a Storage Optimization plan.

Me: Great! How did you do it?

Client: We bought an SRM tool from XYZ vendor (one of the big disk vendors)

Me: Great, so how did it go? Did you return wasted space to free pool? Did you locate allocated but unused space, orphaned space and files, inert or unreferenced data, etc.?

Client: Well, no. It didn't work.

Me: Why? What happened?

Client: Well…we bought the tool, and had some issues with deployment. And we couldn't get the tool to accurately identify inert space. And we needed some information from our application admins, but they wouldn't cooperate.

Me: So what did you do?

Client: We told management we needed another headcount. To manage the SRM tool and extract and interpret the data from it. It turned out to be a full-time job.

Me: What did management say?

Client: No. They said they freed resource to buy the tool, but can't justify more headcount to manage it.
In essence, this optimization/SRM tool turned into Shelfware. Storagebod sums up part of the problem on his blog – this stuff isn't easy. It's pretty complex and each environment is different, so building one tool to management everything is extremely hard to do.
So what's the solution?
The solution is this: You need an expert with your expert SRM tool. It may not be what you want to hear (we all want a magic bullet solution) – but it is reality. Consider these tasks:
First you need to install it and deploy it correctly (not always easy).
Next you need to configure it based on your needs and priorities.
Then you need to collect data and usage patterns for a set period, so you monitor all the peak and valley times.
Then you need to write a clear and digestible PLAN based on the data that leads to ACTIONS that will lead to RESULTS.
Then you need to align your organization around this plan.
Then you need to deploy the plan, track metrics, and report on its success.
A single tool can't do this. A person with a tool has to. So, we have two choices here
Justify headcount to go with the tool
Buy the tool and storage expert together as a service
Storagebod cautions in his blog post that the service cost should be more than just fixing the tool and getting it to work properly. What clients need is a fact-based Storage Optimization Plan and Roadmap based on tool findings.
If you are not buying that (the reason why you want an SRM tool in the first place) then you are buying Shelfware.
What SRM tool do I use?
Again, it's not about the tool alone, but the interpretation of the tool's data. But, if you are interested, the best tool I have seen is from pure-play SRM vendor Tek-Tools. They cover primary, backup, and virtualized environments. The folks there are great and the tool continues to improve. But again, make sure you have a storage expert or service to go with that tool to accomplish what you are really looking for.