Apr 21 2009 10:59PM GMT
Posted by:
Taylorallis
Tags: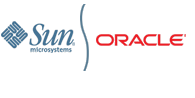 Full Disclosure: First of all, I was a Sun employee just 8 months ago.  While I am not currently a Sun employee, myself and/or my company does consulting work for Sun from time to time.  I also work with other storage vendors as well, including significant work with EMC.  Suffice to say, this blog consists of my own opinions based on public record, and do not represent the views of any of my former employers or current clients.
I resisted a blog on the IBM/Sun acquisition due to my recent busy schedule, but this news is just too big and exciting to pass by.
A comment on acquisitions: I know a lot about IT industry acquisitions; I have been through 6 of them!  I also did the due diligence on the Sun/StorageTek acquisition (as an employee of StorageTek), and lived through that 2005 $4B merger.  By rule, acquisition integrations (of this size) are always harder and longer than expected or desired.  They will benefit and challenge companies, partners, and end users in ways that are difficult to predict.
With that said, I thought I would take a different tact than other chatter out there and comment on who I *assume* is happy about this deal, who is not happy, and who is neutral on the matter…
Oracle + Sun:  Who's happy
Sun: While Sun's plan was to stand on its own, a purchase by Oracle must make Sun much happier than a purchase by IBM (and the higher price tag makes shareholders happy).  IBM and Sun had significant software and hardware overlap, and while IGS would have been a boon to Sun technology – the overlap consolidation would have been painful to Sun, IBM, and end users.  With Oracle, there is more innovative opportunity than there is overlap.  Sun engineers are already excited about getting their DTrace hooks into Oracle's applications.  Oracle is interested in and/or has already invested in Java, Solaris, and ZFS.  Sun has also invested in ensuring some of its newest OpenStorage and server platforms support Oracle apps.  And while Oracle has dabbled in storage with Exadata and funding part of Pillar, they now get Sun's total portfolio.
I think this is a win for Sun's install base as well.  Sun customer's won't have to live through the product and service overlaps that would have happened with IBM.  Customers can also get better platform and application integration benefits with a complete stack under one roof.  Some of Sun's open source communities may not be too happy about joining a "proprietary" software vendor, but they should be happy that Sun's technology and innovation will continue to be funded.
The services opportunity for Oracle/Sun is also huge, as there is a lot of new green field opportunities that can be monetized.  From Oracle Apps + ZFS/DTrace solutions to integration services all along the disk-middleware-application stack.
The one aspect of Sun's business that is the most questionable is their desktop and mobile efforts with OpenSolaris for desktops, desktop virtualization, JavaFX, OpenOffice, etc.  Most of these offerings are open source, and Oracle is an enterprise player with an eye on revenue and profit.
Oracle: With this move Oracle has jumped into the systems market with other big systems players like IBM, HP, and Dell.  I have heard bloggers and tweeters voice concerns about Oracle's ability to sell hardware – but while Sun's largest criticisms to date have been "good vision, but inability to execute" – I have not heard anyone complain about Oracle's business acumen and execution.  And while clearly Oracle is more interested in Sun's software side, all (I believe) Sun needs on the hardware side is solid sales, marketing, portfolio, and fiscal management.  This will be a challenge, but I think Oracle has the opportunity to push innovation while growing Sun's traditional/legacy business.  Lastly, Oracle could sell off Sun's hardware business as some speculate, but as long as the new owner has solid business acumen and execution, they have an excellent portfolio of technology to work with.
Java Users:  Java and Java users have more future security with Oracle.  Oracle is one of the largest Java users and will continue Java's investment in enterprise applications. This is good news for most Java users.  The future of JavaFX and Java for desktop or mobile platforms is not as clear.  Oracle may not see much revenue potential from client-side Java.
Solaris users: Oracle has invested in "Unbreakable Linux", but commercial Solaris can be much more robust and a perfect fit for Oracle's enterprise customers.  In addition to commercial Solaris, Oracle gets OpenSolaris.  The opportunities for Solaris users just got much larger on the database and application side.
HDS: Sun OEMs HDS' bread and butter USP disk array with its Sun StorageTek 9000 series.  If Sun went into IBM, HDS's revenue stream through Sun would be challenged by IBM's products in the high-end disk array category – the DS series and XIV.  With Oracle, HDS can continue its relationship with Sun and even have more access to Oracle's install base.  This looks like good news to me.  Consequently, users who have bought Sun's 9000 products have a more secure roadmap with Oracle than they would have had with IBM.
LSI: LSI OEMs its midrange products to IBM and Sun.  In fact, LSI's midrange storage products contribute significant growth and revenue to Sun's storage business (Sun Storage 6000 Modular Arrays).  If the IBM/Sun merger happened, LSI would have two vendors consolidate into one.  Now, LSI still gets IBM and Sun as partners, and better access to Oracle and Oracle's customer base.  Good news for the great folks over at LSI, as well as Sun Storage 6000 users who will avoid the product/services overlap issues that IBM would have posed.

Oracle + Sun:  Who's not happy
IBM: Oracle caught IBM, and the industry, by surprise with their bold move.  The Sun acquisition would have given IBM even more market share dominance in the UNIX, server, storage (disk and tape), software, and services markets.  Sun's install base, although not as large as years past, in addition to Sun's newest open source communities would have been the prized possession for IBM (in addition to some cool Sun technology).  Now, IBM has a partner than has become more of a competitor.  Regardless of this Oracle news, I think IBM will fare well as they always do.
MySQL: MySQL prided themselves on offering an open source offering that has been disrupting Oracle's closed, proprietary database market share for a while now.  Sun's open source strategy was a perfect fit for MySQL's strategy.  They didn't expect to be owned by Oracle in the end. However, while they are not thrilled about this news, MySQL will do well regardless for these three primary reasons:
They have a good product.

They have a ton of support and they are an integral part of the LAMP stack.
They are under the GPL.

So, Oracle can try to monetize MySQL and the MyAQL community can still run an truly open source fork of the software.
Microsoft: Microsoft just got a larger competitor with Oracle and Sun.  Microsoft now has a combined competitor against its NT platform, SQL server, .NET Framework, and even desktop software (although OpenOffice's appeal to Oracle is hard to call.)  What's more, Oracle now has commercial and open source versions of these products which puts it in an excellent strategic position.  Additionally, Oracle and Sun's mix of commercial and open source technology combined with industry standard hardware gives Oracle the components of an excellent Cloud platform which can compete with Microsoft's efforts in this space.
NetApp: NetApp and Oracle are partners, but now Oracle will own its own storage devices including Sun's network and storage file systems – NFS and ZFS.  Additionally, the Sun/NetApp patent litigation between Sun's ZFS file system and NetApp's WAFL file system is still in play.  Having ZFS and Sun's Amber Road NAS platform (the Sun Storage 7000 Unified Storage System) in the hands of one of the world's largest software companies isn't the best news for NetApp.  Regardless, NetApp continues to prove it can innovate, challenge, and play with the large systems vendors like the rest of them – and their partnerships with Cisco and VMware will serve them well.
HP: HP can be too happy about this merger.  Oracle's Exadata storage platform is based on HP hardware, but now Oracle will have hardware of its own.  Additionally, Oracle will now compete with HP in the systems vendor space.  HP will continue to do well, but having long-time partners tuned server competitors (Cisco and now Oracle) isn't the best of news for the company.

Oracle + Sun:  Who's neutral
Linux users: Linux is a significant partner to Oracle.  While the prospect of bringing in another open source platform into Oracle is not the best of news, Linux support will remain strong in the market and inside Oracle (Oracle made a point to say in their press release that they are "committed as ever to Linux and other open platforms").  What's more, even though Sun offers an open source OS like Linux, Sun has been an avid Linux supporter, and more importantly, supporter of open standards with Linux.  It looks like Oracle will follow Sun and Linux's lead in this space – to build the best open source OS you can and let the users decide which one to deploy.
VMWare: VMWare continues to lead one of the fastest growing and disruptive IT trends to hit the data center in decades – server virtualization.  And their recent VMware vSphere 4 announcement shows just how innovative they continue to be in systems and storage .  But VMWare has a competitor in the making with the Oracle/Sun announcement. First of all, Oracle took a run at the server virtualization market with Oracle VM, and secondly they are about to acquire Sun's new xVM server virtualization products.  With both Oracle and Sun eyeing VMWare's market prior to the merger, you can bet they will target VMWare post merger.  And Oracle will have something VMWare does not – physical servers.
EMC: EMC is well positioned in the storage market and I don't see any near-term significant impact.  A significant amount of Oracle users and Solaris users will still use EMC as their storage platform of choice.  The Oracle/Sun deal may pose some future competition to the company – Oracle may try to push users to use their storage offerings (but they won't rock the boat too much on a hardware sale).  Sun's OpenStorage offerings could be more competitive in the hands of Oracle, but EMC has proved it can keep up to date with recent software and storage commoditization trends.  Oracle and Sun's new open source technology mixed with industry standard hardware will give Oracle the components of a good Cloud platform, and this can compete with EMC's future Cloud Storage efforts.  Overall, EMC may see a better/stronger competitor out of this – but EMC tends to do well against competitors, large and small.
Cisco: Cisco must be upset that the Sun/IBM and then Sun/Oracle news took some attention away from the launch of their impressive Unified Computing System (UCS).  Cisco will continue to partner with Oracle, but the two have now become something no one in the industry could have predicted last year – they are now server competitors.  Oracle now has all the compomnents to build a "unified computing system", but Cisco is ahead of the game here and seems to have a brilliantly integrated system.  Time will tell as the Cisco UCS and Oracle announcements are still very new.
Please let me know if I have missed anyone or any point….