Mar 31 2014 10:58PM GMT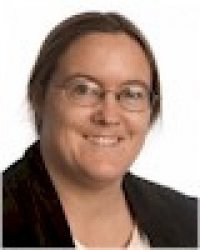 Profile: Sharon Fisher
The crumpled wrapping paper litters the floor, and tomorrow is half-price chocolate disk drives. Yes, another World Backup Day — the fourth — has come and gone.
The World Backup Day website explains it all, right down to defining "backup" — "A backup is a second copy of all your important files. Instead of storing it all in one place (like your computer), you keep another copy of everything somewhere safe." It then goes on to explaining why — because people lose their files, and it lists a bunch of statistics about that — and several different ways that people can back up their files, ranging from external hard drives to services.
Finally, you're asked to take "The Pledge": "I solemnly swear to backup my important documents and precious memories on March 31st. I will also tell my friends and family about World Backup Day – friends don't let friends go without a backup." As of the end of World Backup Day, more than 1800 people had taken the pledge — a big drop from last year, unfortunately.
The website also contains flyers, t-shirt ordering, social media links, and so on. Interestingly, it didn't seem to include information on World Backup Day sales, a major benefit to the holiday. (There is, however, a Backing Up song, which dates from 2010.) That said, many backup vendors — who don't usually get a lot of press attention — were ecstatic at the opportunity to promote themselves, such as with a "Gremlin Defense Kit."
Why March 31? In case there's a virus or something on April 1 that destroys files. (According to Tom Coughlin in Forbes, in 2005 there used to be a backup awareness month but apparently it was decided that just one day would provide enough awareness.)