Oct 19 2011 8:02AM GMT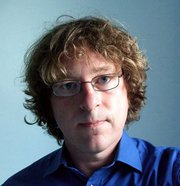 Profile: Antony Adshead
Speaking to SMB/small-enterprise backup vendor Acronis at VMworld in Copenhagen this week, it's apparent that the backup game is stretched* as a result of the impact of virtual server technology.
For years Acronis had one basic platform—Backup & Recovery—which put backup, data deduplication, disaster recovery and data protection features under one interface. Then it felt rising demand for VMware-specific backup and developed its vmProtect 6 product, released earlier this year at VMworld in the US.
So far, so good. Acronis seems to be a company responding well to its market.
So, how is the game stretched?
Well, there's the VMware backup scene. This has changed rapidly over the past four or five years. First people backed up virtual machines just like physical machines, then they were able to use VCB's rather awkward two-stage backup process. Since 2009, with the release of VMware's APIs for Data Protection, backup products have been able to back up virtual machines pretty seamlessly.
So, vendors like Acronis have had to keep up with these developments and make sure their products are capable in the latest ways of doing virtual machine backup. But, in doing so, they are getting way ahead of the end-user experience and market. SearchStorage.co.UK research earlier this year showed nearly 25% of users are still at the two-stage VCB process, while 20% still back up virtual machines with traditional backup products and agents.
That's to be expected. End users are rightly conservative. When something works and/or isn't too painful and you only implemented it 12 months ago, you're not going to replace it just because the vendors suddenly came up with a better way of doing things.
At the same time, however, we can't expect VMware to be the only virtualisation game in town forever. Microsoft's Hyper-V has the advantage of being cheap or free to buy into, and though it currently lacks the ecosystem around it that VMware has, that may well not last. There are other thoroughbreds in the hypervisor market too, like Red Hat.
So, to use the footballing phrase, the game is stretched for backup vendors in this newly virtualised world. Existing markets need to be satisfied. New products need to be anticipated and developed, and it all presents incredible amounts of opportunity and risk.
(*For those not familiar with football [soccer] terminology the game is often said to be "stretched" in its latter stages. Tiredness takes hold, and the teams can't hold a neat formation any longer. So, instead of all 20 outfield players bunched within easy passing distance, they are stretched up and down the pitch.)