---
May 22, 2014 5:14 PM
Development
Nearly six months after the release, the jury seems to still be out as to how, or even if, UML 2.5 is doing what it's intended to. The goal of the update wasn't to change the language, but to simplify documentation and make life easier for developers.
Ed Seidewitz, chief technology officer for the Americas, said many people outside of the Object Management Group (OMG, which adopted UML in the 1990s) are just starting to dapple with the latest UML version. "UML 2.4 is still the most prominent out there," he said, noting that feedback has been positive from those who have begun working with UML 2.5.
What users see and use UML for didn't change for the most part, notes Cory Casanave, CEO of Model Driven Solutions, but it "really puts a maturity level into UML."
A big gripe with UML among developers was that tools failed to work well with one another and models didn't transfer well. One of the main goals of UML was to improve interoperability between tools and models. "It's too early to know if that will have a significant effect in practice because most vendors have not implemented UML 2.5 yet," said Steve Cook, Architect at Microsoft.
That being said, from what Casanave has seen so far, "UML 2.5 has largely made that problem a thing of the past."
Have you started working with UML 2.5? What do you think of the revision?
March 31, 2014 2:19 PM
By: Jan Stafford
When building dependability into systems and software, the buck often stops at the enterprise architect. While the architect plays a key role, ensuring dependability is a team effort, and business executives can and often should be project leaders, said Chris Forde, The Open Group's general manager, Asia Pacific, and vice president of Enterprise Architecture.
Forde offers advice on achieving system dependability and career opportunities in embedded software development in this Q&A. Before joining The Open Group, Forde was an enterprise architect for several organizations, most recently as vice president for Strategy and Architecture for their Customer Servicing Capability for American Express. The Open Group is a vendor- and technology-neutral advisory, standards-creation and certification organization, which recently released the Dependability through Assuredness (O-DA) framework. For Open Group, Forde played a key role in the development and launch of TOGAF 9.
What are some indications that a system is not dependable, other than just shut downs?
Forde: The frequency of degradation in service levels observable by the customer (internal or external) from nominal, not failures. This is often cited as more frustrating than total outages, it may also go unreported.
Considering that there is no 100% dependable system, what are the practices that will lead to a low failure rate?
Forde: One is the actual prevention of the failure by recognizing the issue in its early stages as it is developing and taking corrective action in advance; that is, being able to measure prevented failure. A simple example is in effective management of storage or network capacity. Fundamentally, capacity planning and timely provisioning of certain infrastructure components [reduce failures]. Often, this is not done well.
How does constant change impact dependability?
Forde: Change introduces the risk of error, complexity and interoperability compound that risk. O-DA is a mechanism to address mitigating that risk.
What kind of challenges does a mix of cloud, embedded, web and mobile pose for an enterprise architect?
Forde: To a certain extent, architecture implies the effective use of known standards/component or in some cases developing and setting those standards within an enterprise. As these technologies emerge and evolve, they cross into the 'extended enterprise space' and reflect the exponential proliferation of endpoints and platforms and information. A lack of standards around emerging technologies is in itself a headache for architects. Attempting to construct fit for purpose solutions with a reasonable lifespan to in order recoup investment, and allow a migration path as things change is a common issue concerning architects.
In the embedded systems area, what career opportunities do you see for enterprise architects today?
Forde: The fact that there are embedded systems is related to expertise, if these systems have a position in an enterprise relative to other systems then they are in scope for an architect's role. For [the Asia Pacific] region, the software development parks in Shanghai have embedded systems context charts on the walls, and these educational and development sites are also engaging in discussions about the need for EA's training. They wouldn't be doing both of these things if there were not an opportunity in the marketplace for jobs.
---
March 28, 2014 6:31 PM
Capgemini Program Manager Mike Ennis believes obtaining IT certifications can mean more than just having another piece of paper to hang on the wall. "I think within a few years having a testing certification is going to be just as important to a tester's career as a project manager's career having a PMP certification," Ennis said.
Rebecca Staton-Reinstein, president of Advantage Leadership, concurs with Ennis. Recently, she worked with a company with clients who required a certain level of organizational maturity. "This is more and more a thing that companies are requiring of their vendors," she said.
Sometimes, the benefits of a certification aren't so black and white. Reinsten said doing something that isn't a requirement shows a person is willing to go the extra mile and invest in him or herself. "There is this perception that you are more of a go getter, you are more of a self-starter," she said. "It's a subtle factor that I've found that over the years, it's probably one of the real values."
It's not just an employer's perspective that should be taken into consideration, but the test-taker's as well. Ennis said one can learn about software testing from a best practices perspective, not just how it's done at his or her respective organization. "It also gives you some better techniques that you can also apply to your everyday tests," he noted.
Just like a college degree, it's possible a professional certification can become merely another line on a person's resume. It can be argued that it's not about how many degrees or certifications a person has, but the knowledge he or she has and how it's applied that matters most.
Do you think earning professional certifications is a good idea or a waste of time and money?
---
February 26, 2014 6:18 PM
Organizations have heard it time and time again; application modernization can yield significant cost-savings. Just because business leaders have this fact drilled into their head doesn't mean they know how to go about the process.
A cost-saving legacy migration and modernization project entails more than just putting a Band-Aid on old applications. Some experts say a pre-modernization assessment is a critical early step that can't be overlooked.
Karen Tegan Padir, Progress Software's CTO, says organizations want to conduct the assessment and create an action plan. "A modernization assessment tells you where the bottlenecks, traps, things most problematic when you are trying to move to the cloud or trying to move to a software as a service application," she said.
Ovum IT Associate Analyst Margaret Goldberg, who researches application modernization trends, concurs. She said it's important for organizations to take a step back and review what they've done and where they are looking to go. By conducting a thorough assessment, she said organizations will have a better idea of what components should be preserved and which aren't necessary.
The careful planning can also make it easier for organizations to meet future needs. "The modernization doesn't necessarily mean you are just going to run in the cloud now," Tegan Padir said. "It's the ability to have a modern app that can run and be deployed wherever you want to deploy it whether that be in the cloud or on-premises."
Did your organization conduct a pre-modernization assessment before engaging in application modernization? If so, what did you learn?
---
January 8, 2014 8:49 PM
API management company Apigee announced Wednesday it acquired InsightsOne, which specializes in predictive analytics. The move was made in anticipation of offering developers enhanced ways to "build killer apps," according to Anant Jhingran, vice president of products at Apigee.
"The world where analytics and data were thought of as separate functions, I think is rapidly coming to an end," Jhingran said. "The developer himself or herself has to be somebody who understands and makes use of data and insights and therefore makes his or her apps and APIs smarter."
By utilizing predictive analytics, efforts can be more easily tracked and further refined. "If you are building an API, you really need to understand how the API is doing, who is using it, or who is not, and how you can further its adoption," Jhingran said.
From a business perspective, the trend of taking advantage of this technology is expected to grow. In fact, research from Gartner foresees that 70% of the most high-performing companies will be using predictive analytics in the next two years.
For those who already use Apigee to build applications and APIs, they will immediately have access to InsightsOne. Jhingran said developers can now embed predictive capabilities into their APIs and applications.
The immediate benefits will also be felt by current InsightsOne customers, who will not have access to the interactions taking place through applications and APIs run by Apigee.
---
December 30, 2013 7:19 PM
This has been a year of innovation and change for IT professionals, thanks to ongoing development in the cloud and mobile spheres. Mobile Backend as a Service, for example, made waves as the technology provides a fast way for developers to create and deploy the increasingly important applications.
While 2013 has been a notable year, particularly for mobile application development, what awaits us next year may prove to be even more monumental. A number of innovations will create several opportunities for IT professionals in 2014.
"This [2014] is the year Web standards will truly go mainstream via mobile, cloud, SaaS and API technologies in areas that are beyond the retail vertical," predicts Maneesh Joshi, SnapLogic's director of product marketing. "The likes of Amazon Redshift and Tableau are making analytics and visualization a lot cheaper and faster to get up and running."
APIs will become more mainstream due to connected devices and the consumerization of IT, predicts Mashery's Delyn Simons. This is something Joshi also believes organizations need to keep in mind moving forward. "APIs are rapidly becoming the gateways to companies and information," he said.
Experts anticipate mobile technology will continue to be a pioneering technology. A survey conducted by Forrester Research, for example, foresees mobile applications as being the most revolutionary technology in the upcoming year.
Progress' CTO, Karen Tegan Padir, echoes the significance of mobility, noting the major impact wireless devices has. "Long gone are the days where people who work for businesses walk into a meeting with a piece of paper and a pencil and leave and wait until they get back to the office to do data entry," she said.
Going in hand with mobile technology, it may not come as a surprise that the cloud is also expected to be a force in the New Year. "You can't have all of these mobile devices without a nice infrastructure that is serving them," said Padir. "Your device is only as good as how much memory you have on it. You want to be able to have the cloud services that power or fuel those."
Do you agree with these predictions? What do you anticipate will happen technology-wise in 2014?
---
November 26, 2013 5:56 PM
It's a no-brainer that application modernization relies heavily on technical expertise, however, IT professionals may overlook the impact politics plays when determining how to best deal with legacy applications, according to Ovum associate analyst Margaret Goldberg.
Applications and a modernization projects don't just affect an architecture team, but an organization as a whole. That means there are many people who can be for, or against, making any sort of modification to legacy applications. This can be a problem, as Goldberg noted that everyone within a business needs to be on the same page to get a project off the ground.
"Some people subscribe to this mentality if something isn't broken, don't' fix it," Goldberg said. "This mentality, along with the overall lack of growth in an IT budget, means some stakeholders won't see the business value in these types of projects."
Without a clear vision of the payoff an application modernization project, business leaders can be resistant to any related proposal. Additionally, some people get very attached to certain applications and simply don't want the change to occur.
"There are some really passionate users who hold onto 'zombie apps' who don't realize the resources and investments needed to service these applications might exceed value," Goldberg said. This is where it's important to be able to show business leaders how updating legacy applications is important to the organization's financial health.
Getting modernization resistant individuals, especially if they are in a leadership role, to see the value of updating legacy applications is important, Goldberg said, because "you need to implement change management."
Even if an application modernization project goes off error-free, Goldberg noted that means little if people are resistant to using the new tool.
Have you struggled with the politics of application modernization? How did you handle it?
---
November 11, 2013 7:01 PM
Social media isn't just being viewed as a way to connect with others for fun, but as an integral part of an enterprise's makeup, research indicates. Data from IT consulting firm Tata Consultancy Services shows that since 2010, 64% of enterprises have assigned at least one employee to man social media efforts. Given this trend, enterprise architecture needs to be able to support such business initiatives.
The adoption of social media and social media applications undoubtedly affects enterprise architecture. Matt Brasier, head of consulting at C2B2 Consulting Ltd., said social media can have a big impact on SOA architecture, workload in particular. "The workloads that these kind of applications deal with is quite heavy compared to more traditional mechanisms of interacting, communicating, even sort of going back to sort of Web forums and wikis," he said.
In addition to coping with different workload sizes, architects have to keep in mind how social media is used. For an enterprise, the scope of potential social media problems encompasses not only integration, but employee use as well. There are numerous examples of people sharing personal or proprietary information on Facebook or Twitter, only to regret such actions.
The consequences of unsanctioned data being posted on a social media platform, where it can be easily viewed and shared, can be disastrous. Another downside to social media in the workforce is the additional layer of "office politics" it adds, said Michael Orgrinz, principal architect for global markets at Bank of America.
Experts have recommendations for reducing risks and applying policies to social media tools. Ogrinz said one way to appropriately integrate social media channels is to control the flow of information. "One of the challenges is keeping these business rules current along with maintaining up-to-date information on employees' roles and responsibilities to feed into these check-valves," he said. Of course, such control needs to be applied delicately or there is risk of employees becoming frustrated by management.
On the other hand, social media can be a helpful tool. "One of the positive aspects though is that social media can increase an employee's perspective about their role," Ogrinz said. "If they are in a position that lacks direct customer interaction, social media may fill the gap and give them a better understanding of how their work impacts the overall business."
---
September 25, 2013 8:45 PM

Profile: SearchSOA.com
Azul Systems and Microsoft Open Technologies announced Wednesday at JavaOne its Java Development Kit (OpenJDK)-based Zulu for Windows Azure. The community-driven open source Java implementation promises to offer developers more options and streamline application development, according to George Gould, Azul Systems vice president of marketing and business development.
Why should Java developers be excited about this development? Zulu is an open source offering that is Java SE 7 compliant.
"In the past, there hasn't been a fully-certified Java virtual machine based on open source that is supported by a commercial entity like Azul," Gould said. "What this really provides Java developers with is the confidence that when they build a Java application that they want to run in the Azure cloud, there is an open source product available that has commercial support."
Another key benefit to Zulu is its ability to simplify application development.
"There is an integrated development environment that Azure offers developers to streamline the application deployment process," Gould said. "You can go through an almost a drag-and-drop experience of taking an application and deploying it in the Window Azure environment."
Azul Systems will be leveraging the Stack Overflow website as a forum for Java developers using Zulu to share tips, ticks and suggestions. "This isn't just about developing a product, it's about creating and embracing a community," Gould said.
What makes the offering even more desirable for Java developers is the fact that the new offering can be downloaded for free.
---
September 23, 2013 7:29 PM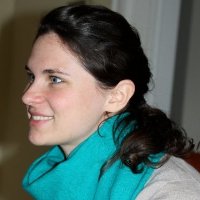 Profile: Caroline de Lacvivier
Luis Weir, book author and director of Oracle Solutions at HCL tech, will be a speaker at Oracle Open World. An expert on innovative management, he spoke with me about the challenges that organizations have faced this year and the strategies to turn them to their advantage. His main argument: "You've got to be able to understand your customer. They have to understand your products." Simple enough. Yet, Weir argues that many organizations overlook this basic truth. Many hurry to build APIs, to offer Web services, to migrate to the cloud, to capitalize on the newest trend, without stopping to consider what the end result will mean for the end user.
The cloud is a prime example of a technological phenomenon that has enormous potential, but also presents significant challenges when adopted too quickly. "The enterprise is all about rapid adoption. It's all about reduced cost. It's all about accelerated time to market. And the cloud is seen as one of the enablers to achieve this business goal," says Weir. For this reason, some organizations rush to migrate to the cloud without necessarily being ready to do so. Weir outlined HCL Tech's role in this issue: "We have to help them come up with information strategies that allows them to prepare all values required to move to the cloud. For example, how to understand what data they have, how to consolidate data, how to migrate their data once they're ready to move to the cloud and most importantly, how to define a cloud integration strategy to avoid an accidental cloud."  Weir believes that, in order to master these integration challenges, organizations will inevitably turn to SOA and governance solutions: "Cloud integration and SOA is going to be a major trend when cloud adoption starts picking up more."
Weir observed that it all came down to information management, a process that is helped or hindered by the quality of an organization's business processes. "In this challenging time, companies are looking for creative ways to optimize their business processes," he explained. Many of HCL's customers are making an effort to consolidate their operations so they "are centralized in a more strategic way, one that really models the enterprise." It seems that the main take-away is that organizations keep an eye on both the micro and the macro of their initiatives. Any exciting new movement – whether it be APIs or mobile apps or the cloud – needs to be considered in the context of the organization and its customers. As Weir puts it, "What is the point of having a fantastic API or a fantastic Web service if the information that you're presenting me with is poor quality?"
Let us know what you think about the challenges of cloud migration and early adoption. 
---