---
June 10, 2015 4:09 PM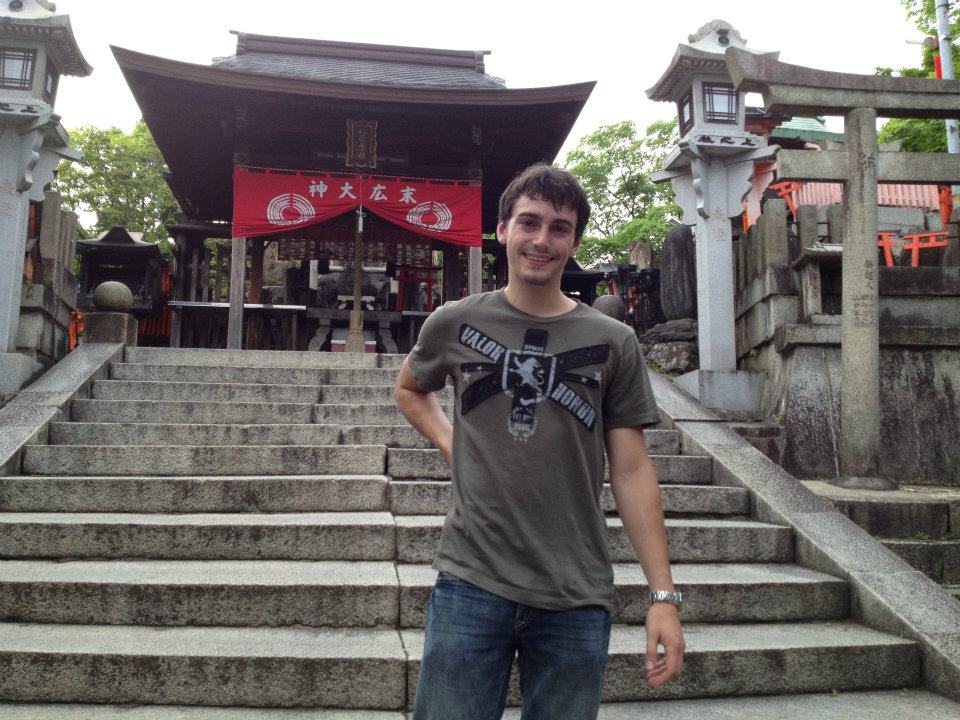 Profile: Fred Churchville
Last week, the creators of Alpha Anywhere hosted a user meetup to talk about mobile application development – specifically, tablet applications for use in the field and workplace. One of the major pain points discussed was the issue of moving data from user to user across systems in real time in order to achieve the fastest business results. Continued »
June 2, 2015 2:06 PM
BPM
,
cloud
,
Hybrid cloud
,
iBPM
,
SOA
Something old, business process man­agement, has been made new again by the addi­tion of a lowercase i. This three-part guide shows how and why adding cloud services and analytics to BPM will make it intelligent BPM, a must-have technology for many businesses. Why? iBPM promises to smooth business pro­cess workflow in hybrid computing settings where business logic and data run across many platforms. Continued »
---
May 21, 2015 8:54 PM
API
,
API management
,
Application security
,
Internet of Things
,
iot
,
Software security
IoT is the latest thing in embedded systems technology, and it's not a fad. IT research firm Gartner Inc. projects installation of 26 billion IoT units by 2020, resulting in $1.8 trillion in revenue. IoT is not a consumer-only technology, either. Enterprise architects should plan now for the entrance of connected device technologies into their IT environments, according to experts quoted in SearchSOA's feature, "The enterprise IoT wave rolls in: How to prepare". Those who hesitate will soon be behind the curve. Continued »
---
---
May 15, 2015 12:47 AM
app technical features
,
Application development
,
Cloud-Based Services
,
Data access
,
Data analysis
,
Data Analytics
,
Data management and storage
,
Software testing
A photograph from a Mars Rover may be breathtaking, but it will not deliver the complex data space scientists seek. Scientists like Washington University-St. Louis computer systems manager Thomas Stein need broader sets of data in formats that work with modern data analysis software. Stein helped create Analyst's Notebook, a tool that documents geological findings from space missions and organizes that data in an online offering that is made accessible to scientists and the public. Continued »
---
January 30, 2015 8:24 PM
Application modernization
,
Legacy applications
,
Legacy modernization
Any organization NOT doing an application modernization project this year is in the minority. Over 70% of businesses worldwide are modernizing their application environments to handle mobile, cloud and other emerging digital platforms in 2015, according to a recent survey. Continued »
---
---
November 11, 2014 8:35 PM
cloud
,
JBoss
,
middleware
,
OpenShift
,
PaaS
,
Red Hat
Integrating applications deployed in traditional enterprises or data centers with those in the cloud is a common headache enterprise architects face. Red Hat recently released OpenShift Enterprise 2.2 and new cloud services, JBoss Fuse for xPaaS (integration) and JBoss A-MQ for xPaaS (messaging) to make it easier for developers to update applications and integration platforms.
The cloud-based messaging tools aim to speed-up application development, particularly in organizations with a hybrid IT architecture. With it, enterprise customers can use PaaS for applications running in their own data centers and private clouds, according to Joe Fernandes, OpenShift director of product management.
We've all heard the terms iPaaS, IaaS, and SaaS, but what the heck is xPaaS? In short, xPaaS is a term Red Hat coined for uniting various integration and application-centric tools under one offering. "A lot of traditional middleware solutions are becoming available as a service," noted Fernandes.
The new release of OpenShift Enterprise 2.2 with the addition of private iPaaS was done to help organizations with future development in mind. "It's not traditional 2005 architecture," said Pierre Fricke, director of product marketing for Red Hat JBoss Middleware. "It's a 2015 type of architecture for microservices with a center piece around Apache Camel."
Microservices are small, highly-distributed applications composed of logic and services that have to be connected and wired together, said Fernandes. "In many ways it's the new SOA."
Microservices were a hot topic at JavaOne 2014 this year. During that event, Java Champion and consultant Jeff Genender and developer Rob Terpilowski said that microservices offered a streamlined means of integrating cloud services.
Apache Camel brings standardized integration to the xPaaS offerings. "Camel actually implements the book that everyone uses, that makes it the closest thing to a standard for integration," said Fricke. "It's almost the de facto emerging standard for integration than anything else."
Bridging the gap between development and operations to support applications is really where xPaaS comes in to play, according to Fernandes. "As you get in to enterprise application, inherently they tend to be more complex than some of the applications you see on the consumer side running in the public cloud today," he said.
Some Fortune 1000 companies, such as statistic tools provider Fair Isaac Corporation (FICO) have already leveraged this Red Hat technology, Fernandes said. He noted, however, that xPaaS can be used by SMBs who need to reduce the amount of times it takes to develop and deploy applications.
---
October 20, 2014 1:56 PM
Cloud adoption
,
Cloud Computing
,
Development
It's not uncommon for IT and business leaders to want to reap the benefits of having employees collaborate amongst each other, but the same perspective isn't always seen when it comes to sharing technology resources. Those decision-makers need an attitude adjustment when it comes to shared workloads, according to Susan Eustis, president and CEO, co-founder of WinterGreen Research.
It may seem like common sense, but not everyone seems to get it. "It's far more efficient to share a resource than it is to build and not use it all the time," Eustis said. "It's a message people don't want to hear, but in fact, people who invested in shared workloads are the leaders in their industry segment." Such organizations include Wal-Mart and Travelers Insurance, she noted.
In an era where organizations are trying to stay afloat, or simply get off the ground, looking towards the cloud can seem like a logical move. By sharing a workload in the cloud, costs can edge downwards. This can lead to a competitive advantage because organizations that adopt such a model can afford to offer products and services at a lower price point.
In a traditional set-up, every department within an organization would have its own set of servers and thus individually pay for the service. That however, is starting to change. Now, some companies are only paying for the portion of servers that are in use. "The virtualization workload moves on and off the cloud in the way it hasn't happened before," Eustis said.
The cloud isn't the only area cost savings can be found. IT leaders might be surprised to learn that mainframes may not be the money-draining resource they have a reputation for being. "I've done a lot of work over the years and I'm showing the mainframe is 10 times cheaper than the servers," Eustis said.
The message from Eustis is clear – archaic thinking isn't going to get an organization ahead. "People have to stop being afraid of losing their job and start looking at what the reality is," she said.
Have you seen stubborn thinking and practices hinder an organization's ability to succeed? What are some common pitfalls you've seen leaders take when it comes to making IT decisions?
---
September 30, 2014 8:33 PM
Big Data
,
Development
,
Gartner
A growing number of organizations are jumping on the big data bandwagon, according to research from Gartner. Within the next two years, more than 70% of just over 300 survey respondents said they will invest in the technology. The figure represents a nearly 10% upswing from last year.
While the notorious three Vs: Volume, variety, and velocity have plagued most who attempt to wrangle loads of data, survey respondents paid the most attention to volume, that is the sheer amount of data.
Even though certain types of information have been gathered for quite some time, the quantity of that data has rapidly risen. If not properly managed, the structured or unstructured information that was once a profit point could turn into a costly, headache-inducing problem.
The research points out that data variety, the different types of information, can be one of the more problematic areas of big data to manage. With the upswing of social media, for example, a new set of skills and tools, plus expanded storage, is needed to make use of the information.
That may explain why more organizations aren't attempting to get information from log data, often derived from social media. The survey revealed that the number of organizations attempting to glean insights from profiles and interactions dipped 2%. Gartner believes issues integrating social media with other data may be the root of the trend.
Figuring out what to do with, and how to manage big data from social media, isn't the only problem IT professionals are facing. Mobile devices are also a pain point for developers as needs and goals can vary depending on the application's target audience.
Despite the problems big data can present, the opportunities to extract valuable information cannot be overlooked. Given the uptick in organizations planning to deploy a big data project in the near future, it seems business leaders are getting the picture. Now it's up to IT professionals to figure out how to deal with big data in a cost-effective and timely fashion.
Has your organization struggled to integrate information gathered from new sources, such as social media, with more traditional big data sources? How have you gone about overcoming the obstacle?
---