---
September 18, 2015 2:31 PM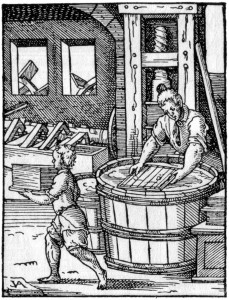 Remember when you were young, and your parents demanded that you leave a note if you left the house? Well, now today's developers and your parents have more in common than ever.
What do developers want more than anything? According to the Developer Insights Report released by Application Developers Alliance, it's documentation. The report, conducted in conjunction with IDC, points out that one of the top reason development projects fail is because of changing or poorly documented requirements. Continued »
September 16, 2015 1:08 PM
Big Data
,
Big Data analytics
,
Data Analytics
,
Data governance
From Big Data Innovation 2015, Boston
How do you lower the cost of sequencing a human genome? Big data. How do you accurately predict the movement and severity of deadly weather patterns like hurricane Sandy? Big data. How do you create heat maps to I.D. high risk areas and plan for large-scale emergency operations?
See a pattern developing? Big data analytics are being leveraged in all sorts of ways within the public sector in order to tackle "big picture" problems that go way beyond traditional CRM applications, like tracking how often a customer buys batteries at WalMart. Continued »
---
September 15, 2015 6:19 PM
Big Data
,
Big Data analytics
,
big data applications
,
Data Analytics
From Big Data Innovation 2015, Boston
In 2014, Randy Dowdy, a farmer from Georgia, set the highest yield ever in the National Corn Growers Association National Corn Yield Contest with 503 bushels per acre. What was the secret behind his record breaking yield? According to Erik Andrejko, head of Data Science at the Climate Corporation, it is a result of data science – using big data to support decision making processes that are crucial to production results. Continued »
---
---
---
---
---
July 13, 2015 6:48 PM
Application development
,
Open source
,
Open source applications
What do developers need to do in order to make the most of open source software in their organizations? Are there certain steps they can take in order to ensure open source has a positive impact on their career?
I met up with James Falkner, developer at the professional open source company Liferay, to talk a little about this subject. Here are a few things Falkner says developers should be doing: Continued »
---
---
June 10, 2015 4:09 PM
Last week, the creators of Alpha Anywhere hosted a user meetup to talk about mobile application development – specifically, tablet applications for use in the field and workplace. One of the major pain points discussed was the issue of moving data from user to user across systems in real time in order to achieve the fastest business results. Continued »
---