---
June 26, 2012 7:31 PM
With well over $100 billion in revenues, Caterpillar, Inc. is the world's largest manufacturer of construction and mining equipment. It has also been accumulating acquisitions at a frenzied pace in recent years, complicating an already complex IT environment.
It was that experience that convinced an enterprise architect at Caterpillar to implement portfolio management tooling – a decision he credits with greatly improving IT's ability to respond to initiatives and a significant labor saving success. Continued »
June 21, 2012 5:51 PM
Yesterday, JBoss and RedHat made a few preliminary product announcements before the upcoming combination JBoss World / Red Hat Summit 2012 event scheduled for June 26-29. Their primary push was for the JBoss Enterprise Application Platform (EAP) 6, but there was also significant talk about the  open source JBoss Data Grid 6 and Red Hat's recently announced infrastructure as a service (IaaS) offering, CloudForms.
---
June 20, 2012 5:03 PM
The process of attracting independent developers to public APIs has gained importance as the app store marketplace proves increasingly relevant and lucrative. Unfortunately, many companies trying to woo developers with their APIs are using marketing techniques that have little impact on a discerning developer community. According to Apigee, a provider of API management and infrastructure products, the heart of the issue is simple: Developers hate marketing.
Why? Apigee's recent report, aptly titled "Developers Hate Marketing: Attracting Developers to APIs," puts it this way: "Developers live in the world of the tangible. They want to see their apps used by people. They have a keen eye for anything that sounds like vaporware or shelfware and are extremely cynical about marketing."
That said, Apigee does outline an alternative API-promotion strategy for attracting developers. Three main points stand out:
1. Build a developer community. Instead of talking at developers, show them what they want to see. By building a developer community that speaks to the needs and ambitions of the type of developers you want to work with, you better your chances of attracting the right fit of developer for your project.
2. Know what developers want—and supply it. According to Apigee, developers want to build useful skills, raise their visibility among other developers, use effective tools and—unsurprisingly—to make money. Providing what developers want is an obvious necessity if your business wants to attract and retain ambitious developers to work on your API.
3. Make developers part of the team. Another big takeaway from the report deals with the way companies treat developers. Traditionally, outside developers have been viewed as consultants. Today, a landscape driven by open source trends is demanding developers be treated more like customers—or even partners. As the report puts it, "Developers become a channel for new types of business that you wouldn't or couldn't pursue yourself." As such, they take on a vital role that brings them into the folds of an organization on many levels.
Clearly, the first part of building an API—figuring out how to expose a service or product—can actually be easier than the second part—that is, getting developers to actually use it. That has always been true to some extent. But, in the era of open APIs, the story has a new twist. – Stephanie Mann
---
June 13, 2012 7:49 PM
Reliable messaging can be hard to achieve in difficult terrains. This was apparent as we met up recently with a lead developer of a major freight company that specializes in shipping to and from far flung facilities in Alaska.
Rob Terpilowski, lead Java developer, Lynden, Inc., explained how he and his team used Apache MQ messaging middleware and other open source messaging software to replace homegrown tracking software. He said the original tracking software was built to overcome immediate needs without consideration for later modernization or integration requirements. Continued »
---
June 13, 2012 5:39 PM
Perhaps the most famous Big Data technology, Hadoop has gained a following over the years led by Web giants such as Yahoo and Facebook. As time goes on, Hadoop adoption continues to climb. Still, its complexity has made it difficult for smaller enterprises to jump on the bandwagon.
That might be changing.  This week, multiple software companies introduced tools aimed at easier management, scalability and integration of Hadoop within the enterprise.
Pervasive Software Inc. rolled out Pervasive Data Integrator v10 – Hadoop Edition, designed to enable users to more easily transfer business data to and from Hadoop-based big data stores. The product addresses the challenging task of flowing non-Hadoop data into Hadoop, a framework often noted for its lack of visual data integration tooling.
Similarly, MapR Technologies Inc. released Version 2.0 of the MapR Distribution, a tool that provides increased monitoring, management, isolation and security for Hadoop. Some of its more notable features include central logging and multi-tenancy support, which both aim to enhance control and visibility of Hadoop data.
Also this week, cloud testing took the fore.
SOASTA announced its CloudTest Mobile platform, providing test automation for iOS, including iOS 6. CloudTest resides inside the app, an approach designed to allow developers to test apps as new mobile operating systems are released.
Also on the testing front, at Cloud Expo in New York, Parasoft Corp. showcased the latest release of Parasoft Virtualize, a service virtualization tool. The product aims to allow development and QA teams easier access to environments needed to test applications.
On another note, UShareSoft announced UForge App Store at the same expo. The platform is a collaborative, multi-cloud app store for enterprise IT applications. With its release, UShareSoft hopes to ease the delivery of software and application to the on-premise cloud. The spread of so-called app stores may betoken a trend of  'consumerization' of IT, as updates are shared using now-familiar Smart phone methods. -Stephanie Mann
---
May 31, 2012 4:06 PM
At work today is a new breed of API. It relies on SOA, but has a new twist. The open or Web API movement has a capacity to dramatically change the status quo, altering the relationships of business leaders and developers, organizations and consumers. In a recent interview with SearchSOA.com, Alistair Farquharson talked about APIs, and discussed new trends in API management. Farquharson, CTO, SOA Software Inc., sees a sea-change a' coming.
On the current state of APIs—and how they compare to old-fashioned SOA— Farquharson said:
I like the fact that APIs are simpler and more accessible. I like the fact that APIs are more community-oriented. A developer is far more attuned to a Facebook-like experience of collaboration than a UDDI registry. I like those kinds of trends around API management. I like the fact that discovery is completely revolutionized. I think the security mechanisms are simpler, and it remains to be seen how complicated things are going to be over time.
He added that new shifts in API management are shining a spotlight on developers:
I don't think SOA was ever focused on the developer. API management has driven some focus toward the developer. The business likes this because the developer…is probably building some cool apps that are going to make them some money. It's nice and neat if you look at it from that perspective.
Read more about our discussion with Farquharson here: Farquharson on API management: "Focus on business-developer relationship". –Stephanie Mann
---
May 24, 2012 3:32 PM
According to Gartner, a host of factors—ranging from cloud and social to big data and mobile technologies—are altering the EA landscape. As a result of those changes, enterprise architects may have more opportunity to deliver business value from EA than ever before. Analysts expanded on the notion this week in National Harbor, Md., at the Gartner Enterprise Architecture Summit 2012.
Ahead of the conferences, Gartner identified five categories of "deliverables" that it said will help EA practitioners do just that. Those types of deliverables must be: measurable, actionable, diagnostic, enabling and operational.
Respectively, these traits are said to measure the direct impact of EA on business; drive change and action; include models, requirements and analysis tools; collect information to provide input to diagnostic deliverables; and help define, communicate and run EA programs.
"Focusing on standard EA framework doesn't work," Brian Burke, a research vice president at Gartner, explained in a statement. "In the past EA practitioners focused on deliverables that were useful to enterprise architects but not valuable to senior management and/or did not respond to a specific business or IT need."
Today, says Gartner, many organizations remain tied to traditional EA frameworks that no longer leverage the best opportunities to deliver business value. The research group sees a gap between the way companies pursue EA and the impact of EA on the business itself.
Gartner tells enterprise architects re-evaluate out-dated practices, instead shifting focus to efforts that empower business and IT leaders to make business outcome-driven decisions. – Stephanie Mann
---
May 21, 2012 9:02 PM
Middleware integration developers seldom get accolades. Neither do plumbers. After all, you don't think about the plumbing until it breaks. The same goes for middleware technology.  Integration middleware doesn't get respect, because it is buried so deeply below the surface of its end use applications. But it shouldn't be that way, really. It is being used in some incredibly innovative ways.
That's why it was refreshing to attend the recent FuseSource CamelOne 2012 conference in Boston. One after another of presenters discussed what they did with today's integration essentials – ESBs, orchestrators, workflow engines and the like.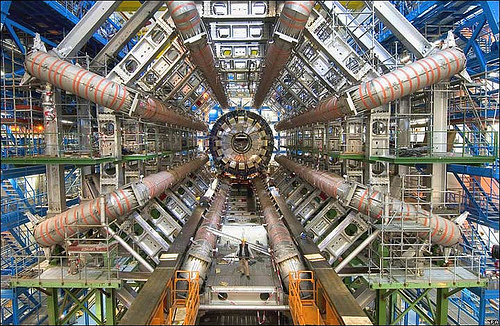 At CamelOne, CERN's Felix Ehm showed how the world's biggest physics research lab uses open source Active MQ messaging software to control and monitor a massive particle accelerator (see above). A General Dynamics Canada engineer, Mike Gingell, showed Agile integration successes using Camel, CXF, ActiveMQ and OSGi for troop tracking, Arctic surveillance and other defense uses. David Reiser and other Computer Science Corp. of America (CSC) software engineers described use of the Apache Camel integration framework to enable real-time data sharing of crucial FAA wind shear data. There was much more. Clearly, open source middleware is not just finding uses, it is finding mission-critical real-time systems uses.
This is serious stuff. But CamelOne was also fun. Cern's Ehm, principal engineer for JMS infrastructure, admitted that, as a lad, he was so curious about what was inside that he would "smash things with a hammer," to see what was inside. Now he is using distributed systems to control the biggest beams as they smash the littlest particles. Ehm's presentation was further enlivened by none other than Apache ActiveMQ Cofounder James Strachan  who inadvertently leaned on an AV system touch screen wall module that activated some random disco music almost as loud as the original big bang.
It's nice that Camel employs clever design patterns, and that ActiveMQ is adding useful manageability traits. But it is especially nice to find middleware being put to such innovative ends. The bottom line: Integration middleware is pretty cool, and useful too! – Jack Vaughan
Photo Courtesy: Cern
---
May 14, 2012 8:42 PM
While the enterprise software business remains a good one, integration hardware appliances continue to grab headlines. With Oracle's Exalogic and, now, IBM's PureSystems, unveiled at Impact 2012, the integration hardware appliance product pipeline seems primed.
These machines are said to cope with complexity, one of the biggest hurdles to software integration today, by "canning" known good integration configurations. As with a prefabricated house, there is room for customization, but the appliance may not meet the special needs of all integration developers.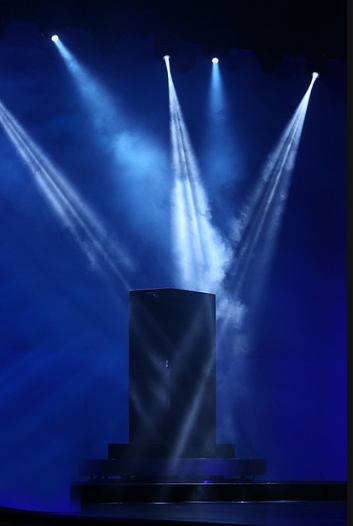 Ease of integration is the basic raison d'etat  behind IBM's PureSystems box, shown above. Integration has become such a tangle, that there is little doubt some shops will consider the box as a way to cope.  The path has been set for Big Blue shops by DataPower, the XML appliance that IBM acquired a number of years ago from start-up DataPower and took to market in a big way. For many IBM-oriented undertakings, "DataPower" is almost synonymous with "ESB." Its utility was especially enhanced with the addition of object brokering and data caching capabilities.
If you'd like to see more of PureSystems and other doings at IBM Impact 2012 check out SearchSOA.com's Impact 2012 in pictures slide show.
---
May 7, 2012 4:17 PM
Agile development and composite applications are a hallmark of SOA these days, but they are not without their difficulties. The push to rapidly deploy composite apps complicates the life of the QA team, whose members must now create test beds to work with a mishmash of services.
Some of these services are complete and in operation, while others are under development. All of them, unfortunately, are usually undergoing versioning.
The open source community has created mock services architectures to deal with this symptom of SOA. Too, vendors have fielded tools to deal with the new paradigm. ITKO (now a CA company) Parasoft, GreenHat (now an IBM company) and Hewlett-Packard Co. now support simulation of services. These are often called "virtualized services" as well.
While there is a certain natural solidity to enterprise back-end systems, the Web, with its constant change, is influencing the need for virtualized testing.
"People need to have an e-commerce experience that is extremely dynamic. Expectations change almost every week," said Kelly Emo, director, Applications Product Marketing, HP. "This places demand on the developer team, and potentially, on the scalability and elasticity of back-end services."
Application owners help drive the use of services virtualization tools, she noted, saying, "They see the costs in waiting and the problems that arise with limited testing."
HP entered the virtualized services fray about a year ago, and has recently updated its HP Service Virtualization offering with support for REST services, now found widely in cloud and Web APIs. Native support is also available with this release for IBM WebSphere MQ services, which has been seeing a lot of demand, she said.
Cloud computing, too, is a driver of the move to virtualized services testing, according to Emo.
---