---
May 24, 2012 3:32 PM
According to Gartner, a host of factors—ranging from cloud and social to big data and mobile technologies—are altering the EA landscape. As a result of those changes, enterprise architects may have more opportunity to deliver business value from EA than ever before. Analysts expanded on the notion this week in National Harbor, Md., at the Gartner Enterprise Architecture Summit 2012.
Ahead of the conferences, Gartner identified five categories of "deliverables" that it said will help EA practitioners do just that. Those types of deliverables must be: measurable, actionable, diagnostic, enabling and operational.
Respectively, these traits are said to measure the direct impact of EA on business; drive change and action; include models, requirements and analysis tools; collect information to provide input to diagnostic deliverables; and help define, communicate and run EA programs.
"Focusing on standard EA framework doesn't work," Brian Burke, a research vice president at Gartner, explained in a statement. "In the past EA practitioners focused on deliverables that were useful to enterprise architects but not valuable to senior management and/or did not respond to a specific business or IT need."
Today, says Gartner, many organizations remain tied to traditional EA frameworks that no longer leverage the best opportunities to deliver business value. The research group sees a gap between the way companies pursue EA and the impact of EA on the business itself.
Gartner tells enterprise architects re-evaluate out-dated practices, instead shifting focus to efforts that empower business and IT leaders to make business outcome-driven decisions. – Stephanie Mann
May 21, 2012 9:02 PM
Middleware integration developers seldom get accolades. Neither do plumbers. After all, you don't think about the plumbing until it breaks. The same goes for middleware technology.  Integration middleware doesn't get respect, because it is buried so deeply below the surface of its end use applications. But it shouldn't be that way, really. It is being used in some incredibly innovative ways.
That's why it was refreshing to attend the recent FuseSource CamelOne 2012 conference in Boston. One after another of presenters discussed what they did with today's integration essentials – ESBs, orchestrators, workflow engines and the like.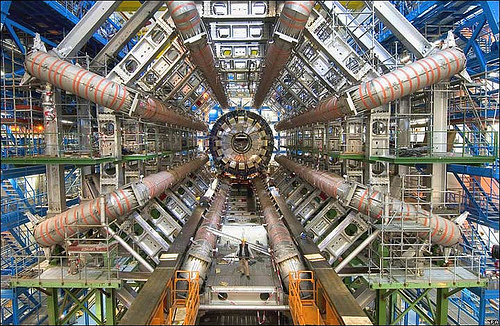 At CamelOne, CERN's Felix Ehm showed how the world's biggest physics research lab uses open source Active MQ messaging software to control and monitor a massive particle accelerator (see above). A General Dynamics Canada engineer, Mike Gingell, showed Agile integration successes using Camel, CXF, ActiveMQ and OSGi for troop tracking, Arctic surveillance and other defense uses. David Reiser and other Computer Science Corp. of America (CSC) software engineers described use of the Apache Camel integration framework to enable real-time data sharing of crucial FAA wind shear data. There was much more. Clearly, open source middleware is not just finding uses, it is finding mission-critical real-time systems uses.
This is serious stuff. But CamelOne was also fun. Cern's Ehm, principal engineer for JMS infrastructure, admitted that, as a lad, he was so curious about what was inside that he would "smash things with a hammer," to see what was inside. Now he is using distributed systems to control the biggest beams as they smash the littlest particles. Ehm's presentation was further enlivened by none other than Apache ActiveMQ Cofounder James Strachan  who inadvertently leaned on an AV system touch screen wall module that activated some random disco music almost as loud as the original big bang.
It's nice that Camel employs clever design patterns, and that ActiveMQ is adding useful manageability traits. But it is especially nice to find middleware being put to such innovative ends. The bottom line: Integration middleware is pretty cool, and useful too! – Jack Vaughan
Photo Courtesy: Cern
---
May 14, 2012 8:42 PM
While the enterprise software business remains a good one, integration hardware appliances continue to grab headlines. With Oracle's Exalogic and, now, IBM's PureSystems, unveiled at Impact 2012, the integration hardware appliance product pipeline seems primed.
These machines are said to cope with complexity, one of the biggest hurdles to software integration today, by "canning" known good integration configurations. As with a prefabricated house, there is room for customization, but the appliance may not meet the special needs of all integration developers.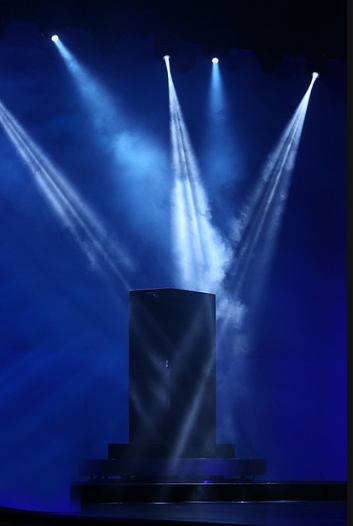 Ease of integration is the basic raison d'etat  behind IBM's PureSystems box, shown above. Integration has become such a tangle, that there is little doubt some shops will consider the box as a way to cope.  The path has been set for Big Blue shops by DataPower, the XML appliance that IBM acquired a number of years ago from start-up DataPower and took to market in a big way. For many IBM-oriented undertakings, "DataPower" is almost synonymous with "ESB." Its utility was especially enhanced with the addition of object brokering and data caching capabilities.
If you'd like to see more of PureSystems and other doings at IBM Impact 2012 check out SearchSOA.com's Impact 2012 in pictures slide show.
---
May 7, 2012 4:17 PM
Agile development and composite applications are a hallmark of SOA these days, but they are not without their difficulties. The push to rapidly deploy composite apps complicates the life of the QA team, whose members must now create test beds to work with a mishmash of services.
Some of these services are complete and in operation, while others are under development. All of them, unfortunately, are usually undergoing versioning.
The open source community has created mock services architectures to deal with this symptom of SOA. Too, vendors have fielded tools to deal with the new paradigm. ITKO (now a CA company) Parasoft, GreenHat (now an IBM company) and Hewlett-Packard Co. now support simulation of services. These are often called "virtualized services" as well.
While there is a certain natural solidity to enterprise back-end systems, the Web, with its constant change, is influencing the need for virtualized testing.
"People need to have an e-commerce experience that is extremely dynamic. Expectations change almost every week," said Kelly Emo, director, Applications Product Marketing, HP. "This places demand on the developer team, and potentially, on the scalability and elasticity of back-end services."
Application owners help drive the use of services virtualization tools, she noted, saying, "They see the costs in waiting and the problems that arise with limited testing."
HP entered the virtualized services fray about a year ago, and has recently updated its HP Service Virtualization offering with support for REST services, now found widely in cloud and Web APIs. Native support is also available with this release for IBM WebSphere MQ services, which has been seeing a lot of demand, she said.
Cloud computing, too, is a driver of the move to virtualized services testing, according to Emo.
---
May 2, 2012 2:48 AM
SOA has been used for application transformation for several years – now SOA itself is undergoing a transformation. At IBM Impact 2012, IBM Application and Integration Middleware General Manager Marie Wieck went so far as to dub the transformation "SOA 3.0." She was not alone among IBM leaders showing support for SOA services – old and new. Continued »
---
April 25, 2012 7:51 PM
UPDATED – Long-time SOA player Progress Software disclosed plans today to divest important SOA and BPM holdings. In a prepared statement, the company said going forward it would focus on "core" OpenEdge product development and the new Application Platform-as-a-Service cloud computing market. It hopes to divest "non-core" business holdings and products including Actional SOA governance tools, Sonic and FuseSource ESBs, ObjectStore object databases, Savvion business modeling tools, and others by the middle to end of its FY 2013.
The move appears to be a return to its original roots, represented by its OpenEdge line. That operation is largely a channel business in which VARs and ISVs work with Progress platforms and tools to target specific vertical markets. That business, IT work formerly hosted in house, may be overtaken by cloud computing architectures, industry observers suggest.
In the early 2000s, Progress began to expand its software portfolio. It started a buying spree, eventually acquiring a series of best-of-breed software startups, including several SOA and XML specialists, with the intention to both enhance its OpenEdge line and sell point tools directly to enterprise software shops. The company included its Apama complex-event processing (CEP) products, which have found use in financial markets, as part of its core listing.  In today's announcement, the company said that FY 2011 revenue for core products was $361 million, while non-core products represented $172 million.
The future course for Progress Software had been under review by its board since at least shortly before its Progress Revolution user conference last fall. At that time CEO Rick Reidy announced he would be stepping down. Late last year, Jay Bhatt, who previously headed a division of Autodesk, took over as president and CEO at Progress Software.
"It looks like Progress is set to do a 180 degree turn, and revisit its past to try and reinvent its future," BPM expert analyst Neil Ward-Dutton wrote in a blog entry.
Ward-Dutton, principal and co-founder at MW Advisors, also voiced concern, suggesting the pipelines for the divested products could "dry up very soon indeed, as prospects focus instead on potential choices with clear futures."
Although Ward-Dutton has concern for the company, a former employee, Danny Goodall, a founder of the Lustratus Research Limited, voiced his optimism in a blog post.
"I am pleased that Progress has looked at its DNA, mapped that to what the market needs and has tried to structure a company that can thrive in the cloud," said Goodall. "For too long Progress forgot its core values and differentiators and instead aimed to ape other vendors."
"Progress watched competitors in the integration space build out broad SOA portfolios and felt it should do the same," chides Goodall. This worked for Oracle (which Goodall credits for a high-powered sales operation) but not for Progress, in Goodall's opinion. -Jack Vaughan (Includes reporting by Ryan Punzalan)
---
April 25, 2012 6:42 PM

Profile: James Denman
This week in Cannes, France, IT leaders gathered sea-side to discuss the current state—and future— of enterprise transformation. At The Open Group Conference, industry experts and entrepreneurs addressed the roles of enterprise architecture (EA) and IT in transforming the enterprise, with much of the conversation focusing on how to better achieve business objectives using EA and SOA. Continued »
---
April 20, 2012 4:05 PM
Apps have crept into broader public consciousness in recent years thanks to mobile applications, and now APIs are getting wider attention. In fact, Java APIs stand as a very central part of the Oracle-Google Android trial that got underway this week in San Francisco. The legal wrangling comes at a time when APIs (Application Programming Interfaces) are increasingly seen as "open" and "public," thanks in part to the strategies and successes of  Facebook, Twitter and (none other than) Google APIs. Continued »
---
April 12, 2012 7:19 PM
Development
Over the years, UML has quietly become a trusted modeling notation across a broad ribbon of application development.  But its utility for SOA has not been vividly apparent. The SoaML UML extension arose as a means to wed UML and SOA, but its uptake has been narrow.
"There's a lot of room for raising awareness of SoaML. It's not as well-known as it should be," said long-time IBMer Lee Ackerman, now CTO and vice president of products, The Emphasys Group. Tools would help, he suggested.
And, in fact, Ackerman and his Emphasys colleagues have built a pattern-based add-on tool to IBM Rational Software Architect for WebSphere Software. The IBM modeling tool supports SoaML, but Emphasys looks to ease the implementation and improve SOA development outcomes via its Service-Oriented Architecture Design (SOAD) Model Accelerator add-on.
"With the Accelerator, we provide patterns and model restraints and reports that leverage information from [design] models," said Ackerman, co-author of Patterns-Based Engineering (Addison-Wesley, 2010). Ackerman said the SOAD Model Accelerator helps a team decide what should be modeled and how. Embedded in the tool is knowledge of practical service identification patterns, which would be useful for what can often be a difficult task.
Modeling may always be disliked by some groups of hard-core coders, but UML verges on 'mainstream' in a fair number of enterprises.  The evolving mix of SOA, UML and SoaML is worth watching.
Is SOA itself mainstream? "If it's not, it's on the verge," says Lee Ackerman. He says there are still newbies coming online to learn UML. Tools such as SOAD Model Accelerator, he suggests, can help experienced and new SOA users alike.   But SOA is more than tools.
"SOA is best practices. It is an approach. It is a mindset. Moreover, it is an architecture style. SOA really becomes a problem solver," said Ackerman.
Is SOA complex? No, says Ackerman, but the problems it is being asked to address in the enterprise these days truly are complex, he said.- Jack Vaughan
---
April 12, 2012 3:36 PM
SAP gained a major presence in mobile development with its 2010 acquisition of Sybase in 2010, but it continues to look to advance its mobile offerings. This week, SAP announced agreements with Adobe, Appcelerator and Sencha to provide users with a more versatile open mobile apps development framework. 
SAP's collaboration with Adobe, Appcelerator and Sencha will enable developers to effectively build mobile apps based on their choice of client architecture. Developers will be able to do so while leveraging a mobile application platform. The products involved in the agreement include Adobe PhoneGap, Appcelerator Titanium and Sencha Touch.
Adobe PhoneGap is a hybrid Web app runtime environment that allows developers to author native mobile applications with Web technologies such as HTML5. Applications built using PhoneGap have access to device APIs and can be published across major app stores.
Appcelerator Titanium is an Eclipse-based IDE, SDK and library of connectors used to build, test and
deploy mobile and Web applications. Titanium SDK is billed as enabling the deployment of native, hybrid and mobile Web apps all from a single JavaScript code base.
Meanwhile, Sencha Touch is an HTML5 mobile application framework. Sencha Touch includes built-in capabilities to make it easier to build applications that align with business architectures. The application framework also enables developers to build apps that work on multiple platforms such as iOS, Android and Blackberry.
Viewers suggest these boutique players represent  a cross-section of key open-source mobile tools today, and may come to effectively expand the developer base for SAP/Sybase mobile efforts. – Ryan Punzalan
---